There are a lot of different ways that you can try and see celebrities in LA. I am not a fan trying to find out where celebrities eat or shop so that you can try and run into them. I prefer to find events that I can go to where I can see some of my favorite stars without having to bother them when they are out with their family or enjoying some time off. The trick in seeing celebrities in LA is knowing where to find them. Sure you can drive up and down Hollywood Boulevard and hope that you might see a celebrity but the chances of that happening are very low unless an event is happening. In this post I will be sharing my top five ways to see celebrities in LA and I want you to know that there are other options besides the ones I list. I am just sharing with you the ones that have worked out the best for me in hopes that it will help you!

TV Show Tapings
The Los Angeles area is home to a lot of different movie studios where some of your favorite television shows tape. You can get free tickets to the shows that use a live studio audience. This includes shows like the Fuller House, The Big Bang Theory, The Ellen DeGeneres Show, and Dancing With the Stars. You will definitely see actors and actresses and might even get the chance to meet them. Some celebrities that I have seen at TV Show Tapings include: Drew Barrymore & Colin Farrell (The Ellen DeGeneres Show), John Stamos & Candace Cameron Bure (Fuller House), the entire cast of season 18 at Dancing With the Stars, and Daniel Radcliffe on Jimmy Kimmel Live!
While there is never a guarantee that you will get to meet the celebrities you do have a good chance when you attend sitcom tapings. It is extremely rare to get to meet the celebrities on talk shows because of the set up but tapings for sitcom shows is a different situation. Sometimes the actors may not approach the fans in the viewing area due to time related issues or other circumstances but a lot of fans luck out in these situations. You do get to see the actors whether or not you get to meet them and that in and of itself is pretty cool.
Be warned that most of the tv show tapings will have long lines that you need to wait in. In some cases you could be waiting for hours. Also a lot of the shows give out more tickets than the number of available seats to try and make sure there is a full house so in some cases fans get turned away. I love TV show tapings because it gives me a opportunity to see some of my favorite celebrities and the chance to see an episode of a show before it airs.
Book Signings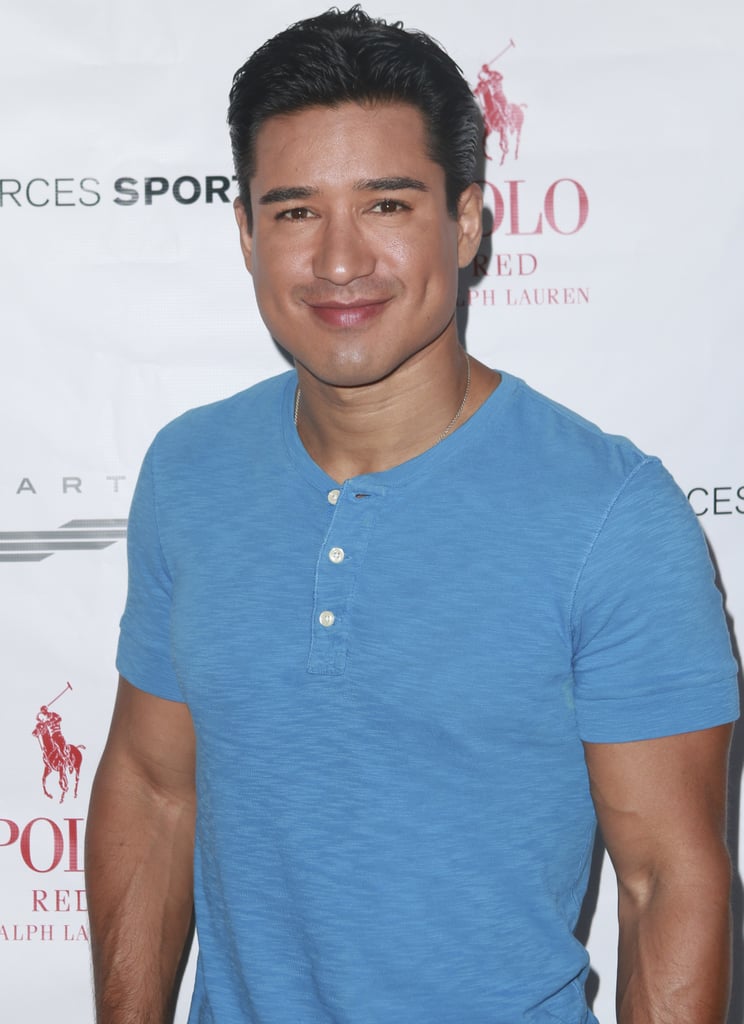 Because Los Angeles is home to many celebrities there are a lot of opportunities to meet celebrities at book signings. Actors and actresses as well as athletes and singers write books and then have book signings. This is a great way for fans to meet celebrities because you get the chance to talk with them, you can get an autographed book and in some cases you can get a picture with them. So far through attending book signings I have met Mario Lopez, Neil Patrick Harris and Candace Cameron Bure. I have met those three celebrities at book signings held at Barnes and Noble locations throughout the LA area like The Grove or Americana at Brand.
I have always loved to read and I love getting the chance to meet some of my favorite celebrities in an atmosphere where I can have a moment to spend some time with them. The book signings do not take place daily but there is typically at least one signing per month and sometimes multiple signings. It just depends on when the books are released and the availability of the authors. A great way to find out about the book signings is to follow Barnes and Noble at The Grove on social media since the majority of the signings take place there. If you cannot attend upcoming book signings due to distance or work My Belle Elle provides a service to get you autographed copies of books from the LA signings. For more information click here: Books Autographed by Celebrities
Movie Premieres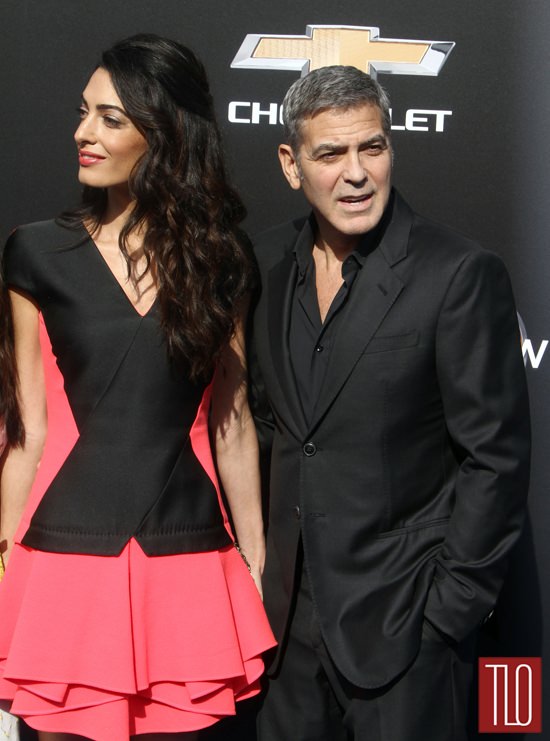 A great way to see & sometimes meet celebrities is at the red carpet for movie premieres. This last month I have been able to attend four red carpet premieres thanks to links I have found and shared on twitter. Some red carpets do not even have a fan viewing area and the ones that do have a fan area can cause you to wait for hours in order to get a front row spot in order to be close enough to try and get pictures and autographs. Movie premieres are held in various locations in the LA area like the TCL Chinese Theatre, the Nokia theatre, and the El Capitan theatre just to name a few.
Occasionally there will also be movie premieres held at The Disneyland Resort which is just outside of the LA area.
I have been to the Lone Ranger movie premiere held inside Disney California Adventure where I saw Johnny Depp and met celebrities like Armie Hammer. This past May I went to the Tomorrowland movie premiere which was held at Downtown Disney at The Disneyland Resort. There I met George Clooney & Ashley Tisdale just to name a few so it is possible to get to meet some of your favorite stars at movie premieres. The best way to find out about movie premieres is through twitter.
Movie Screenings with Q&A's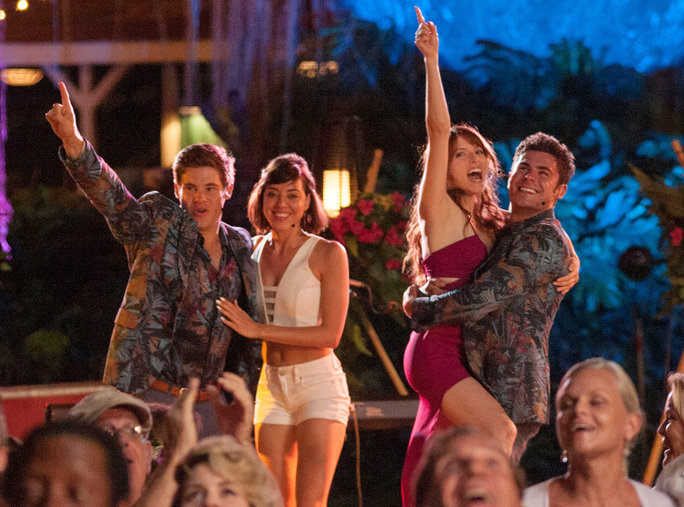 Various movie theatres in the Los Angeles area will host screenings for old & new movies. In some cases select members from the cast and crew come to do a q&a after the movie. Recently, I attended an advanced screening of Mike and Dave Need Wedding Dates. In the picture above you and see me with Zac Efron, Anna Kendrick and Aubrey Plaza at a q&a after. This is a great way to see some of your favorite stars and hear what they have to say about working on that movie. Plus you could potentially get to meet them. Some of the celebrities that I have seen at movie screenings include: Ryan Gossling (The Lost River), Jennifer Aniston (Cake), Amy Adams (Big Eyes), and Oprah (Selma). I have also seen stars from reunion movie screenings like Lacey Chabert (Gretchen Wieners) at the Mean Girls 10th Anniversary screening at the New Beverly Cinema and Joseph Gordon-Levitt at the 15th Anniversary screening of 10 Things I Hate About You at the Nuart Theatre.
This is another great way to see celebrities without invading their personal life. These events are great because they typically provide behind the scenes information and are normally open to questions from the audience. There is rarely an extra charge for these events so it is a great bonus to your movie experience. The movie screenings that I have attended have ranged from free to $18 and in most cases sell out so it is advised to purchase your tickets as soon as possible.
Award Shows

LA is home to a lot of different award shows like the Oscars, the Emmy's, the Golden Globes and the Grammy's just to name a few. While it is very rare that you will get to meet celebrities if you attend the event or even go to the red carpet you can still see them if you can get access to the event. For most of the prestigious award shows the only way you can get in, even as a seat filler, is to know someone in the industry. However, for shows like the VMAs (Video Music Awards), the People's Choice Awards and the TV Land Awards fans can get free tickets to attend. Or for shows like the Radio Disney Music Awards or the Teen Choice Awards fans can purchase tickets to attend.
In 2013 I was very blessed to get to be in the bleachers on the red carpet at the Oscars. This is a free experience that you can win by entering a lottery through the Oscars website in the late fall. It was an incredible experience for me and even though I did not get to meet any celebrities I got to see every single one that walked the red carpet. In 2014 I served as a seat filler at the People's Choice Award which is open to fans through a company called Gotham casting. I saw celebrities like Justin Timberlake, Britney Spears and Ellen DeGeneres at the show. This past year I got free tickets to attend the TV Land Awards show through a website called 1iota. I saw celebrities like Jason Segel, and Betty White. Be sure to check the links at the bottom of the post for more information on attending award shows.
Are there other ways to meet & see celebrities in LA? Of course there are but these are five examples that have worked out very well for me and other fans. Whether you live in the Los Angeles area or are visiting from out of town chances are there is some kind of an event happening where you can have the opportunity to see and potentially even meet some of your favorite celebrities. Always have your camera or camera phone fully charged before going to any type of event and if you are looking for autographs make sure to have a sharpie and something for them to sign. If you have any questions about the categories that I mentioned above please ask in the comments and I will try to respond as quickly as possible. What are some of your favorite ways to meet or see celebrities in LA?