This post contains affiliate links. You can read my disclosure policy here.
Leslie Knope and her co-workers at Pawnee City Hall from Parks and Recreation may live in Indiana on the show. However, in reality, the show was filmed in Southern California. The beautiful building that was used as Pawnee City Hall, is in fact, a working City Hall. You can visit this filming location in Pasadena, California.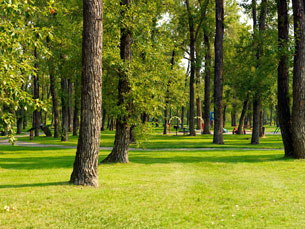 How can you visit this filming location? The Pasadena City Hall is located at 100 Garfield Avenue. You can find free and/or inexpensive street parking nearby. It is a great spot to come in take pictures. If you would like to visit the Pasadena City Hall a fun way to do so is to go to one of the Eat See Hear movie screenings this summer. A few of the movies will take place in the courtyard in front of the building. You can see a complete list of upcoming summer movie screenings in LA here.
Pasadena is one of my favorite cities to explore because the city is full of beautiful buildings. I can see why various places in this city are popular among filmmakers. Did you know that this location has been used for more than the Pawnee City Hall from Parks and Recreation? It has also been used in The Big Bang Theory, the top of the dome is visible from Leonard & Sheldon's apartment. You can also see city hall in the Mission Impossible tv show with Martin Landau, the movie A Walk in the Clouds and the Oscar-nominated movie The Great Dictator. Of course, there are more tv shows and movies that have filmed here but it would take too long to list them all.
What else is there to see besides the Pasadena City Hall?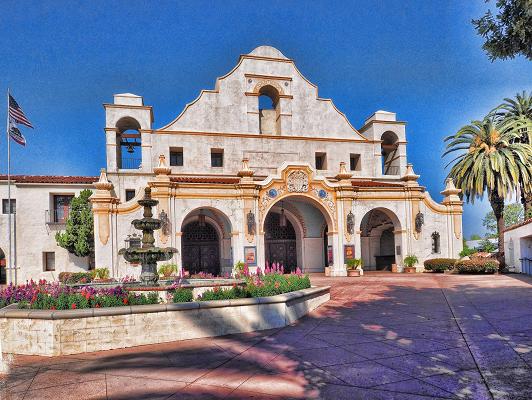 The Pasadena Playhouse is a fun place to go to see a great show. Earlier this year Al Pacino did a show at the Playhouse. There are two places near here that I recommend eating at. Urth Cafe is a great place to go for a tasty but quick meal. For a table service meal, I highly recommend redwhite + bluezz restaurant which is located next to the playhouse.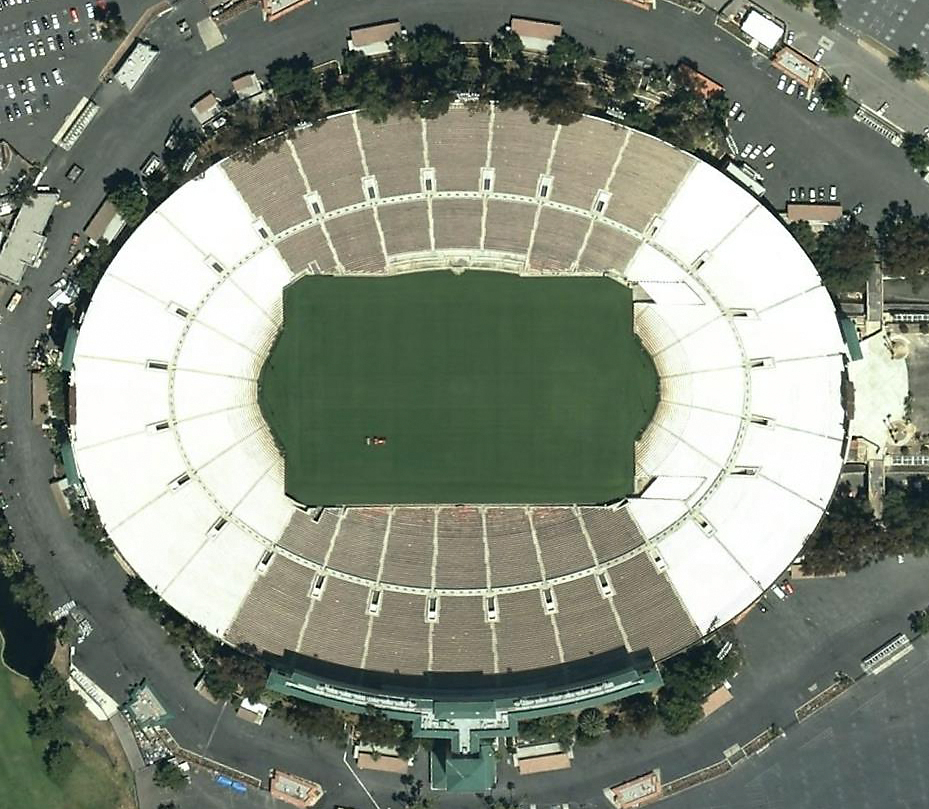 The Rose Bowl is my favorite football stadium in Southern California and it just so happens to be the home stadium of my favorite team the UCLA Bruins!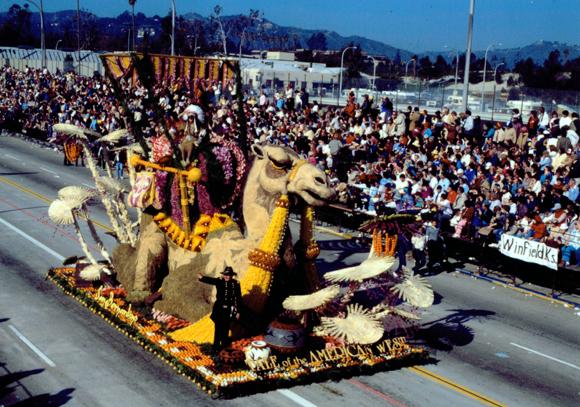 By far one of the best events to see in Pasadena is the annual Rose parade which takes place every New Years Day.
Have you ever been to Pasadena? If so, what do you recommend doing?