How To Get Jimmy Kimmel Live Tickets For Free
This past summer I had a friend come out to visit California for the first time. I decided to get us Jimmy Kimmel Live tickets so that he could potentially see a cool celebrity and get to experience Hollywood. Tickets for the show are free and are open to the public. The tickets are given out through a website called 1iota. 1iota is also has free tickets to the mini concerts that Jimmy Kimmel hosts periodically in Hollywood.

The show tapes on Hollywood Boulevard right across from the TCL Chinese Theatre. My friend and I decided to get to the Hollywood area early so that I could show him all the cool things to see. When we noticed a line forming outside of the Jimmy Kimmel building we decided to go across the street and check in. As a big fan of Harry Potter I was thrilled when I found out that Daniel Radcliffe would be a guest on the show.
We were let inside the building around an hour before the show started so that they could use us as the crowd for Kiesza's performance. Kiesza was the musical talent that day. They had us stand in a very small and warm room where they had her sing her song Hideaway so many times that I cringe when I hear it out in public now. If you are a fan of the musician when you are at a taping then you would enjoy it more but I was only excited for Daniel Radcliffe.
Interested in attending Celebrity Events like this in the future? Find out how here.
When we were finally led inside the studio my friend and I were thrilled to get away from Kiesza. We were put in the second row and had a really nice view. Jimmy came out right before the show started and said hello to the audience. On commercial breaks he was interacting a bit with the audience and found out that a couple in front of my friend and I were visiting from New Zealand. Jimmy was shocked to learn that they don't really have superheroes.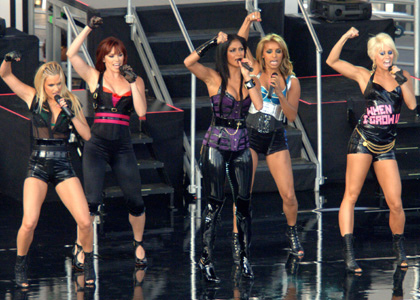 When the show came back on he decided to talk about this couple on air which worked out great for my friend and I as we made it on tv thanks to them! Daniel Radcliffe came out next. It was really great to see him in person. If you plan on going I would encourage you to allot four hours for the taping. If you are a big fan of the show you do have an option to buy some merchandise at the end of the show. I would also encourage you to park under the Loews Hotel and Dolby Theatre. You can get your parking validated inside the studio.