This post contains an affiliate link. You can read my disclosure policy if you wish.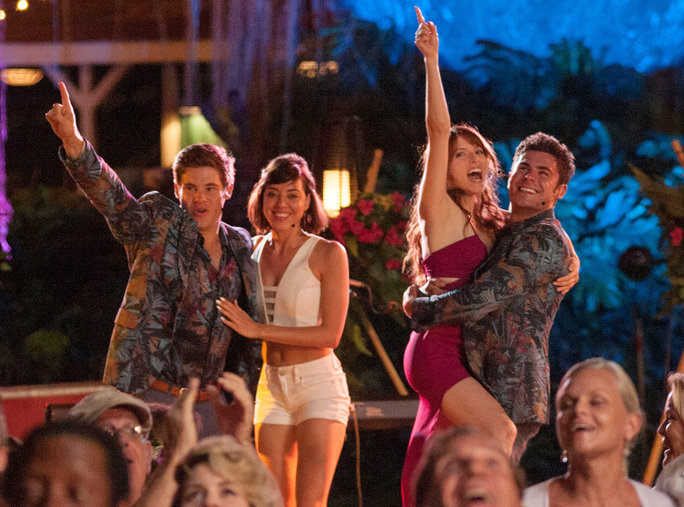 Last Friday I attended an advanced screening of the new movie Mike and Dave Need Wedding Dates. Following the movie was a q&a with four cast members, the director and the real Mike and Dave. If you've seen the previews it can be easy to assume that this was a made up story. Sure, there are things in the movie that did not happen for Mike and Dave in real life. Isn't that how all "based on true events" movies are?
I will quickly give a spoiler free recap of what the movie is about for those who do not know. Mike and Dave Need Wedding Dates tells the story of two brothers played by Zac Efron and Adam DeVine. Things don't always go smoothly when these two attend events. However, their little sister is getting married and their parents are determined that they won't ruin her big day. Mike and Dave are asked to find nice girls to bring to their sisters wedding.
The brothers put a post on craiglist announcing an all expense paid trip to Hawaii in exchange for being their dates. Their post goes viral and they even end up speaking about it on a TV talk show. This catches the attention of two hot mess best friends played by Aubrey Plaza and Anna Kendrick. The girls get Mike and Dave to invite them to the wedding and hilariousness ensues. I think I laughed more than anyone else. There were even moments when I was the only one laughing. Zac, Adam, Anna, and Aubrey all brought their A game in this movie.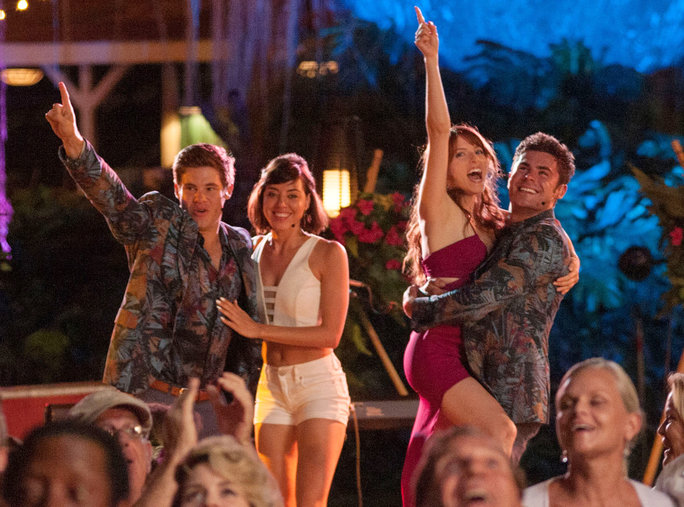 Sugar Lyn Beard, who played Mike and Dave's sister, moderated the q&a. Anna, Aubrey, Zac, director Jake Szymanski, and the real Mike and Dave were in attendance. They started off discussing how they were cast in the movie. Zac and Anna were offered their parts while Aubrey had to put in more effort to get cast. Sugar mentioned that she got so wrapped up in performance while auditioning that she fell unintentionally fell on her knees.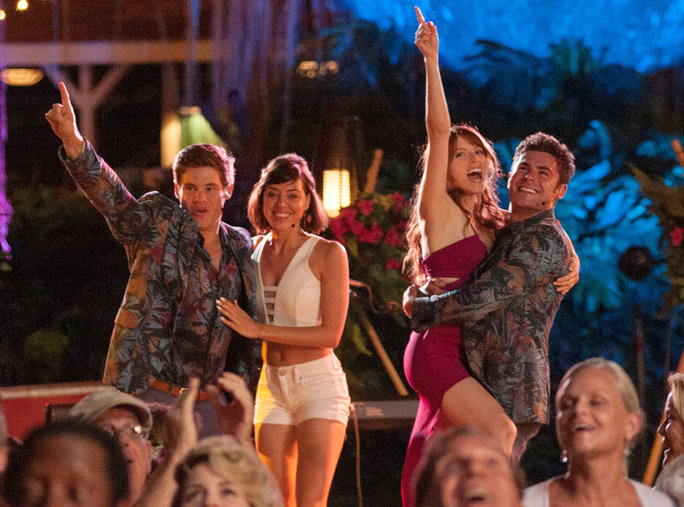 The cast was asked what song would sum up their filming experience. A song name was never mentioned but they did say the first few lyrics. It was a song that Adam became obsessed with and would blast while they were driving to new filming locations. As Zac was sharing this Anna started making noise in her mic. She said she was providing background music for him. This group really has fun together. I wish that I could share more of the q&a with you but it would spoil the movie.
After the q&a Sugar as well as Mike and Dave stayed behind to meet a lot of audience members. I overheard someone ask the brothers how much the movie is accurate. They said not a lot of it. That wasn't surprising for me to hear because stories always get changed in Hollywood. If you want to know what really happened you can read their book called Mike and Dave Need Wedding Dates And A Thousand Cocktails.
The hosts of the event wanted to capture our reactions through snapchat videos that they can use for commercials. My friend and I each recorded a short video. I shared that I laughed so much that at some points I was the only one laughing. The screening was a lot of fun and I am so happy that I was able to go.
I did recorded a few different videos during the q&a. You can watch the videos on my youtube channel if you would like. Please note that I have only included videos that do not include spoilers. Enjoy!
Video 1
Video 2
When I found out that Zac Efron would be attending this movie screening to participate in the q&a I knew I had to attend. I've been a Zac Efron fan since his days on Summerland before High School Musical was filmed. I was pretty excited when my friend sent me a text with the link to get tickets to the event. Do you want to attend events like this? Make sure and connect with me on twitter. After my friend shared the link with me I then shared it with my twitter followers.
The tickets I received for the event stated that a line would not form before 6:30pm. I have learned after attending several events like this that a line is formed earlier than what is stated. This is important to know because if you listen to what the ticket says you won't make it inside. People arrived as early as 1pm and the event reached capacity before 6:30pm.
Would I recommend seeing this movie? Yes! However, I do want to point out that I don't recommend that everyone see this movie. Their target audience seems to be people in their 20's. This is not the kind of movie I would take my parents to. I would give it 3.5 out of 5 stars.