This post contains affiliate links. You can read my disclosure policy here.
Earlier this week I attended the blue carpet premiere for Dax Shepard's CHIPS movie remake. The premiere was held at the TCL Chinese Theatre in Hollywood, California. This is not the first time that a movie based on the popular tv show CHiPs has been made. However, don't assume that this remake is just a long version of an episode from the show. Dax wrote, directed, and stars in this movie that is loosely based off the tv series.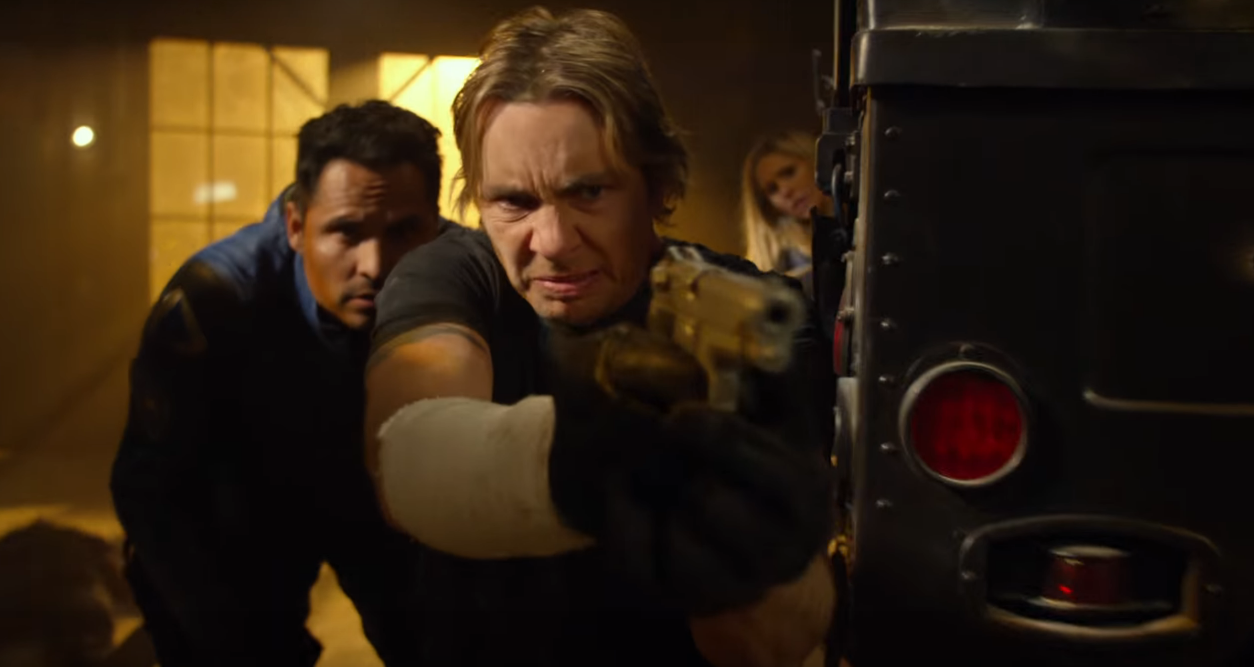 Both my friend and I really enjoyed the movie. We were laughing throughout the entire movie. It's rated R and for good reason. However, Dax (Jon Baker) and Michael Peña (Frank 'Ponch' Poncherello) are amazing together. Dax's real life wife Kristen Bell makes an appearance in the movie as Baker's wife. Even though her part is small she is always a memorable mean girl. If you are not familiar with the tv show or the new movie it is a buddy cop story. D & Ponch are California Highway Patrol (CHP) Officers.
Here are three things that make the movie different from the tv show:
Unlike the tv show, the CHIPS movie remake is not family friendly. That isn't a put down on the movie but a realistic fact. Fans of the original show might be surprised by the dirty jokes and language. This movie was made with a different audience in mind. While some moments in the movie might make CHiPs fans feel nostalgic there are also some moments that will make them cringe.
Guns play a big role in the movie. Out of all of the episodes of CHiPs, only three showed guns being fired and it was never Baker or Ponch's gun. Even though guns are used throughout the movie it too violent. Larry Wilcox, the original Baker, is not pleased with the new Ponch & Baker firing their weapons. While Wilcox was not pleased the original Ponch, Erik Estrada has a cameo role in the new movie and came to the premiere.
The original Baker and Ponch loved eating at Paco's Tacos. My Dad will love that the new Baker ate at the original Tommy's in downtown LA. Tommy's is a famous burger chain in California. Pink's hot dogs, another famous LA eatery, makes a semi appearance in the movie. Ponch brings a bag with Pink's logo on it to Baker.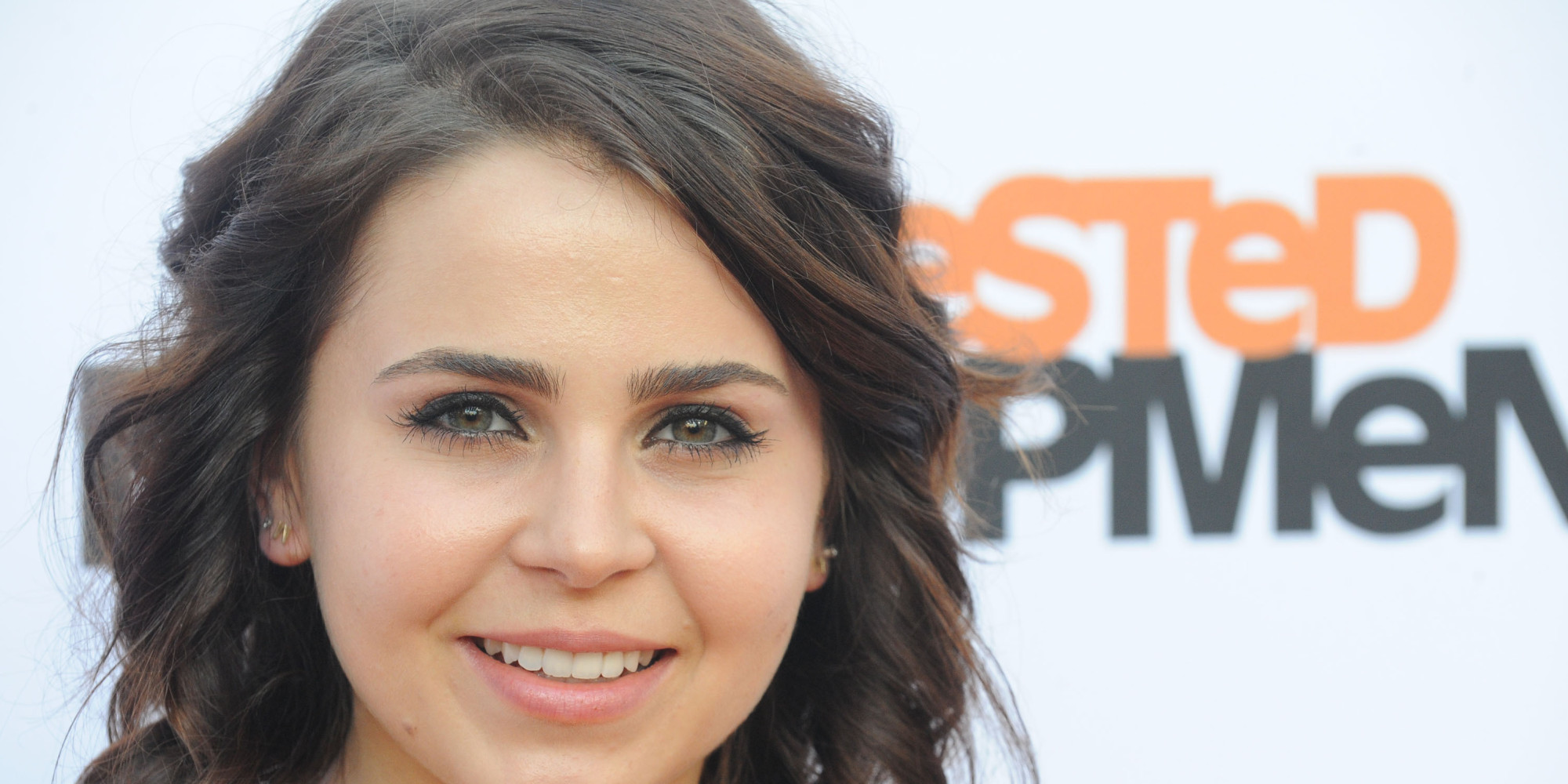 After observing him in person I am an even bigger fan of Dax Shephard than I already was. If you have never watched Parenthood I want to encourage you to add it to your Netflix queue. I did not get a chance to meet Dax but I saw in the lobby before the movie where he was greeting as many people as he could. Right before I saw Dax I found Mae Whitman. She has a cameo in CHIPS but I know her from Parenthood and The Perks of Being a Wallflower. Mae is just as kind as she is talented.
When the movie was about to begin Dax came to the front of the theatre to introduce it. I can only imagine what a special night it was for him. To write, direct, and star in a movie is not an easy task. It must feel so great to have your family, friends, and fans come out to support your movie.
The start of the movie makes it very clear that the California Highway Patrol does not endorse this movie in any way. I, on the other hand, feel good endorsing this to the right audience. If you are a fan of other movies that Dax has been in and are a fan of his type of comedy you should enjoy this movie. I would give this CHIPS movie remake a 3.5 out of 5 stars.

Would you like to attend events like this in the future? Join the My Belle Elle email list & then request membership to my private Facebook group. In the group, I share information & tickets to movie premieres and more.