This post contains affiliate links. You can read my disclosure policy here.
There are so many things that I love about living in Southern California including how many theme park choices there are. Between Disneyland, SeaWorld, Legoland, Six Flags Magic Mountain, Knotts Berry Farm and Universal Studios Hollywood it can be hard to chose which one is right for you. For today let's focus on Universal Studios Hollywood. My first trip to this Universal Studios was the Summer of 2013 when a radio station that I was working for had a company party at the park. I had previously been to Universal Studios Orlando as well as Islands of Adventure so I was excited to see what this particular park had to offer. Keep reading to find out how to save money at Universal Studios Hollywood.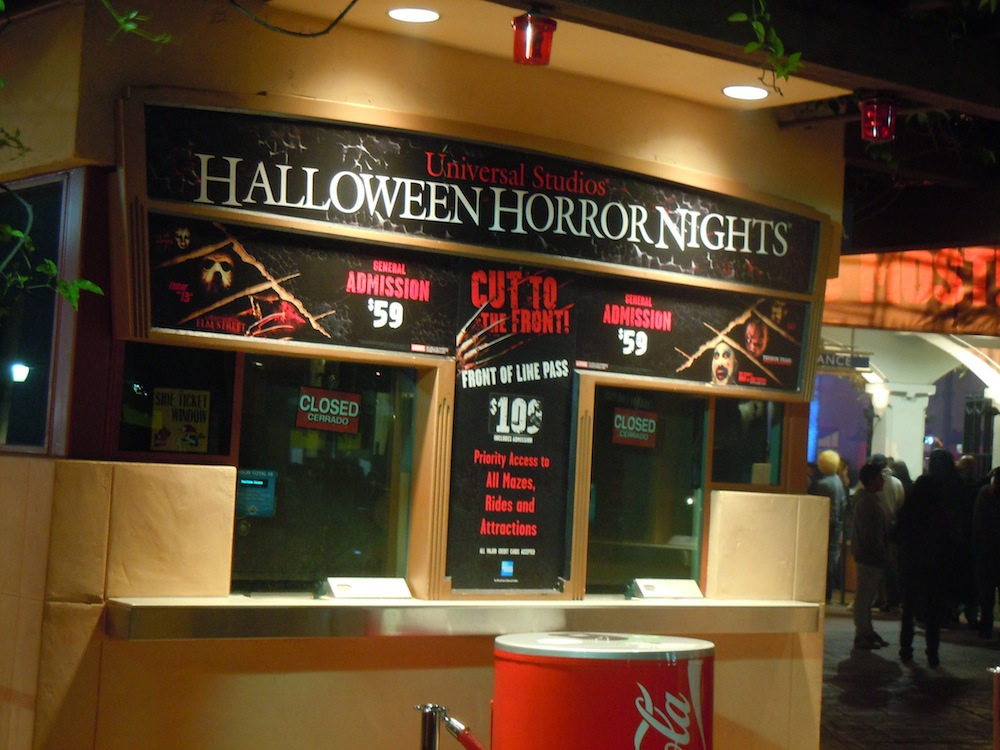 How to Save Money at Universal Studios Hollywood
If you buy tickets at the gate you have quite a few options. One thing that I think is brilliant that Universal does and I wish Disney would do is charge admission based on height. However if you purchase tickets online the price changes based on age. Buying tickets online will almost always save you more money than if you purchased them at the gate. Currently if you purchase a ticket through Universal's website you will receive $15 off.
You can purchase the Go LA Card to save on several fun places like Universal Studios Hollywood .
When it comes to buying tickets for Universal Studios be sure to consider getting a Go Los Angeles Card if you want to see more in Southern California. If you purchase a 3, 5, or 7 day card admission to Universal Studios is included. This card can be used for locals but it is primarily geared towards those visiting the areas and it can help you see a lot while saving a lot. I had previously used a Go Boston Card which was awesome and that made me curious if there was a Go card for Los Angeles. When I realized it existed I purchased one a few months ago when a friend came to visit and we got great use out of our card.
In addition to getting to go to Universal Studios you can also go to Knotts Berry Farm, Six Flags Magic Mountain, Legoland, Warner Bros Studio Tour, and more than 20 other fun locations. Lets say you wanted to go to Universal Studios where you could pay around $95 dollars (without any discounts) you would pay around $87 to go to Legoland which would total around $182 when for $190 you can get a three day Go Los Angeles card and spend the third day going to Knotts Berry Farm, Six Flags or any of the other great locations included.
Annual passes are an excellent option if you know that you will visit the park more than once a year. The park has a special where you can buy a day get the rest of the year for free. You can chose to upgrade that pass to one that has less block out dates or one that includes parking. I purchased one from the ticket booths at Universal Studios Hollywood last May and used it a good number of times.
I got two free tickets two times to bring friends along with me and I got discounts on food and merchandise inside the park as well as in the City Walk. The only bummer for most people is that the annual pass is not good for the Halloween Horror Nights but you can get discounted tickets for that. If you have been wanting to go to see all that they do for Grinchmas in December your annual pass will be valid during that time period.
You can purchase the annual pass at the gate, online or from Costco. I wish I would have known about the Costco deal prior to buying mine but now I am in the know. Currently you can purchase an annual pass at Costco for $124 which is good for a whole year. I got mine when the Wizarding World of Harry Potter opened. The Costco annual pass is a wonderful deal so if you are a Costco member or if you know a Costco member this a great deal to consider. Especially now that more and more exciting things are opening in the park. When it comes to tickets I can not stress enough that doing some research will save you money.
If you do not like waiting in line you can upgrade your ticket to include a front of the line pass. Please note that you can only skip the line once per ride. It depends on how busy the park is and how much time you have for whether or not the front of the line pass will be worth it for you. If you can only spend half a day there during peak season like summer or around holidays then the front of the line pass might be perfect for you.