I am so excited to finally have The Wizarding World of Harry Potter ™ at Universal Studios Hollywood. When I lived in Orlando I got to see it at Islands of Adventure which was great. It is even better though that there is one within driving distance of where I live now. While The Wizarding World of Harry Potter™ does not officially open until April 7th they began technical rehearsals in February. During technical rehearsals the area can close at anytime without notice and will not be open everyday. They are practicing to make things perfect before the summer rush. The week before my Mom came to visit I saw people posting on social media about a soft opening. We were already planning to go to Universal Studios Hollywood, and were hopeful that we could see Hogwarts & Hogsmeade on our visit.
Did you know you can buy annual passes to Universal Studios Hollywood at Costco? Both my Mom & I were able to get an annual pass, valid for one year from the first date used, for $94.99 each. A one day ticket costs $95 so the annual pass from Costco is an amazing deal. Of course there are certain days which the annual pass cannot be used but for locals it is perfect. We were so excited when we got to Universal Studios Hollywood. When we entered the park someone from guest research stopped us to ask us some questions. We asked him if The Wizarding World of Harry Potter™ was open and he said he did not know. I believe since it is in technical rehearsal they do not want their employees giving any information on whether or not it is open since it can close at anytime. How upset would you be if they told you it was open only to walk there and see it closed? We went directly to that area of the park and were thrilled to see it was open!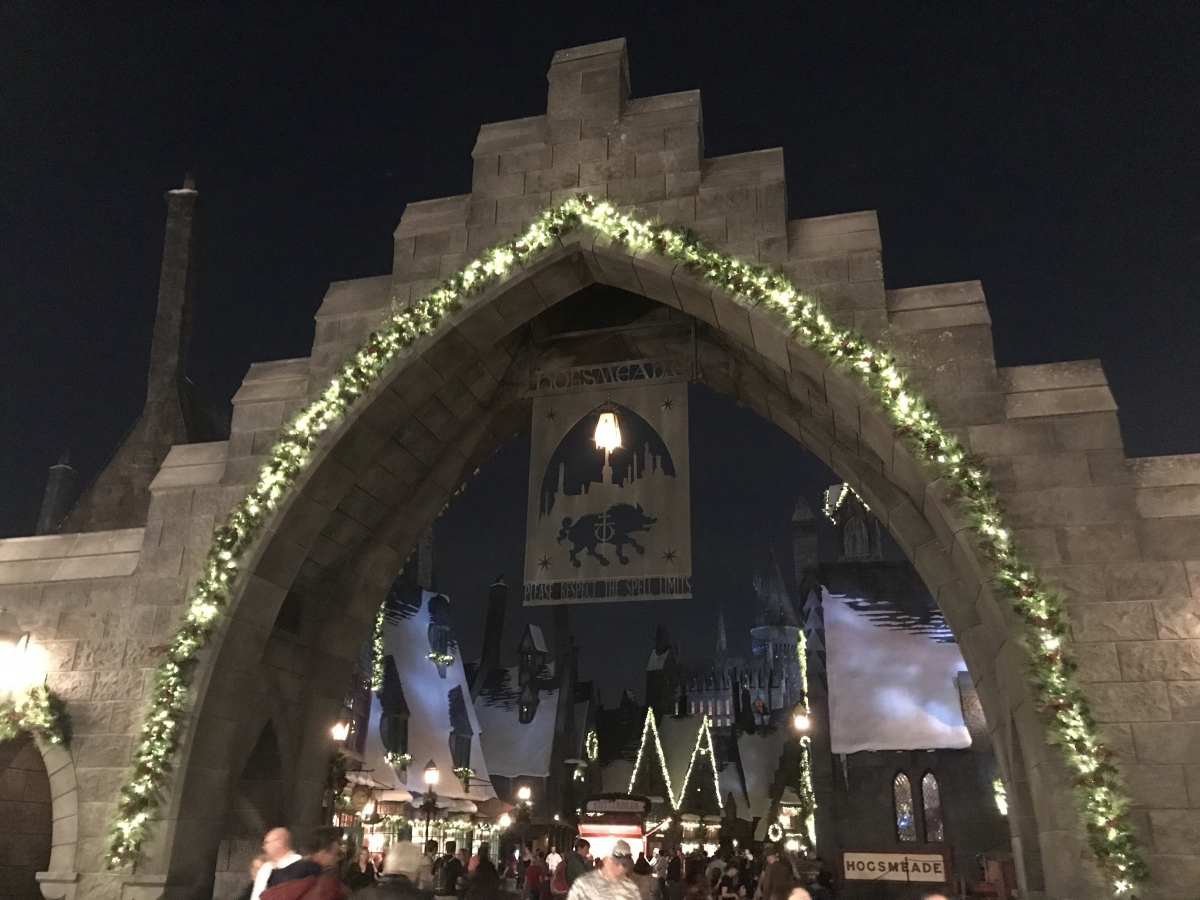 My Mom and I were both excited as walked into Hogsmeade. It really did feel like we were stepping onto the set of the Harry Potter movies. Even though I had been to the one in Orlando before I was not a big Harry Potter fan at that time. Since then I have read every single book multiple times and have seen all of the movies. I thought it was cool back in 2011 but I had a completely different experience this time around. Our first stop was at the Hogwarts express where we took several pictures. We walked inside the train station later in the day and found a picture spot. There is a replica of one of the cars from the Hogwarts Express. They have props like wands and scarfs that you can wear in your picture. This is a paid picture spot so you won't be able to take any pictures on your phone or camera. Once we took our picture we got to choose what we wanted in the window. We chose to have the Weasley's flying car because the colors looked best with what we were wearing. Hogwarts was a close second to have in the background. The third choice is dementors but for me that was never an option to have in my picture.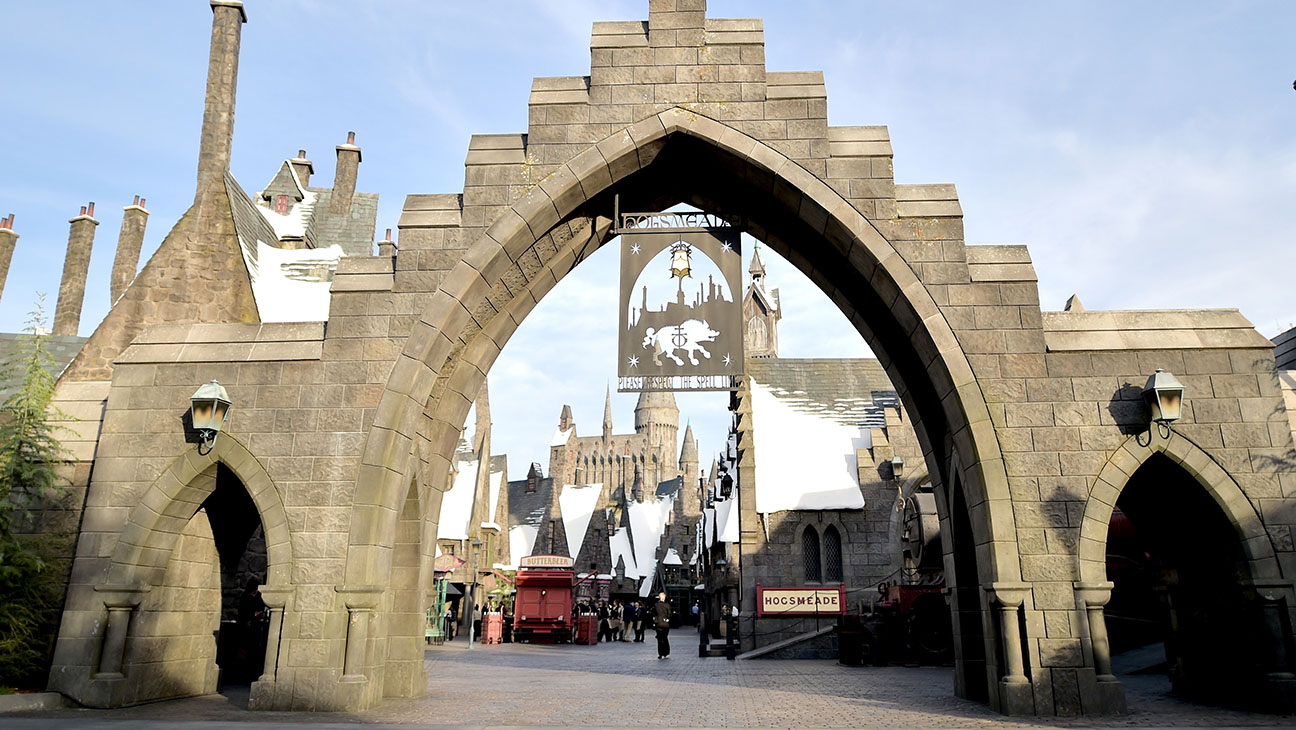 One picture costs $25 and comes in a cute photo holder. You can add a extra pictures for $5 each. I am really glad that we got this picture to commemorate our first visit to this magical world. Have you been wanting to try butterbeer™ ever since Ron, Harry & Hermione had their first one? My Mom and I split a frozen butterbeer™ which is a butterscotch flavored drink with a frothy cream at the top. It was sweeter than I was anticipating and even though we got a small it was hard for us to try and finish it. The taste is very nice and refreshing but it is rich. I opted to get it in a regular cup since the souvenir stein did not look very nice. Even if you only have it once I think butterbeer ™is one of those things that you have to try when in Hogsmeade.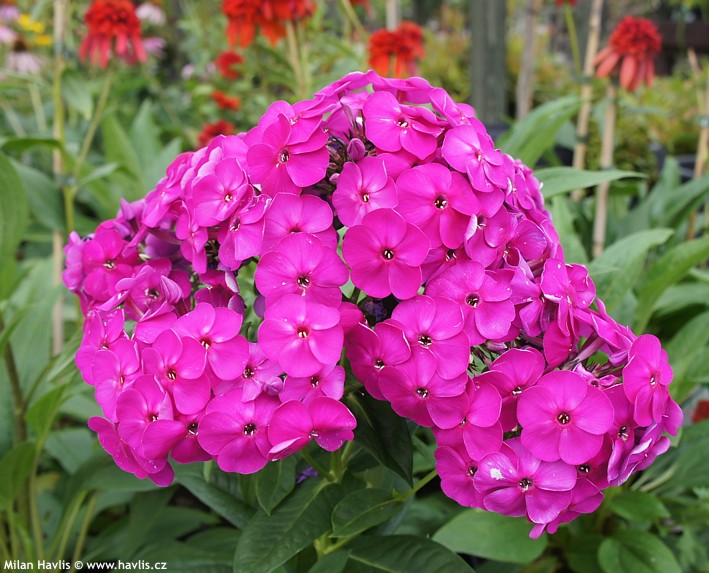 The best part about visiting during the technical rehearsal was that we practically had the place to ourselves. Once we got our butterbeer we headed to Hogwarts to ride Harry Potter and the Forbidden Journey™. The plan was to enjoy our drink as we waited in line which is the perfect idea for a busy day. We were shocked to see that the posted wait time was 5 minutes! The workers for this particular ride wear the Hogwarts dress robes as they are all students. Once we entered the line we found lockers to store our items. The lockers are free for up to two hours which is awesome. We put everything in a locker except for our point and shoot camera that has a hand strap. It is not recommended to keep anything with you as their is a risk of dropping it on the ride but we really wanted pictures of the castle.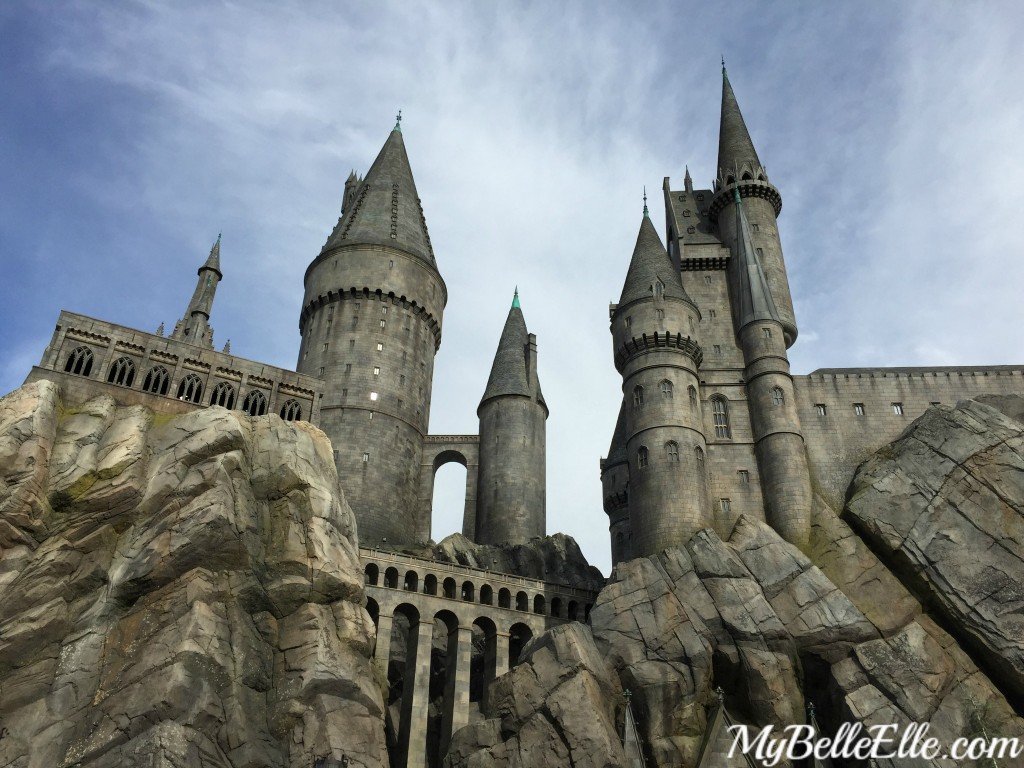 The line for the attraction took us through the greenhouse and into a hallway where we saw the glass containers holding the points for each of the four houses. We then passed the entrance to Dumbledore's office. Another blessing about the area being so empty was that we were able to stop in line to take pictures without bothering anyone. I would have loved to have taken a picture in the hall of all of the paintings and portraits but it was so dark throughout a lot of the castle that it was hard to get good pictures. Dumbledore's office was my favorite of all of the places we saw in Hogwarts. When we got to the front of the line we were handed 3D glasses and immediately put on the ride.
The seats for this attraction are rather small which means that not everyone will fit. They do have seats at the entrance of the attraction so that you can see upfront whether or not you will be able to ride. If there is a chance someone in your party won't fit it is best to know upfront before waiting in line. As I age I am becoming more prone to motion sickness though I did okay on the ride. However, if I had eaten before hand it would have been a different story. It is a very fun ride and well done though there were some places where I closed my eyes to help with motion sickness. There is also an outdoor roller coaster, Flight of the Hippogriff™, but I did not wish to ride it on this visit.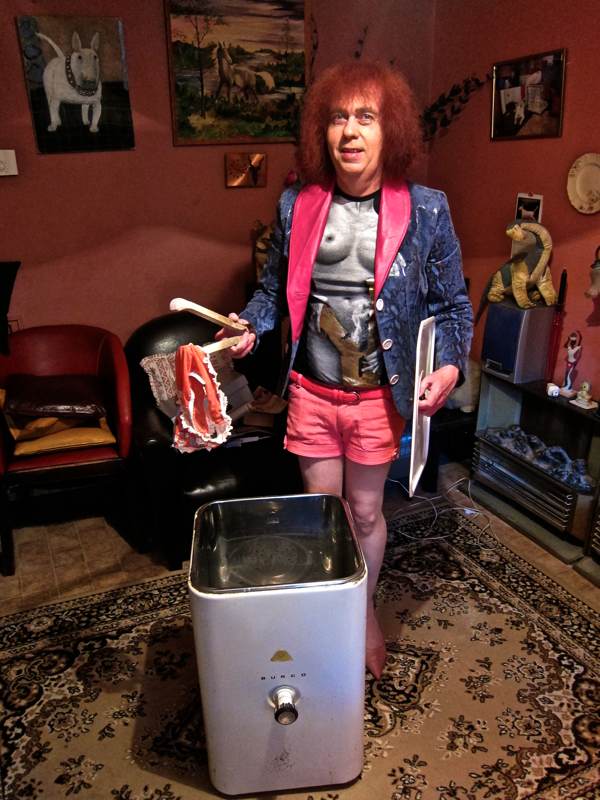 I was ready for lunch after the ride so we headed to the Three Broomsticks™. We stopped at the restroom to wash our hands and laughed when we heard Moaning Myrtle. They thought of everything! Moaning Myrtle is a Hogwarts ghost who lives in the restrooms. We were handed a menu as we walked in the door and saw a display of all of the food. My Mom chose to order fish and chips while I opted for chicken with potatoes and corn on the cob. Both of the meals were delicious though we agreed that the chicken and potatoes were the best. I will be returning here for food on my next visit to Universal Studios Hollywood though I will be getting a regular free cup of ice water. The Gillywater was not bad but it tasted almost identical to the free water my Mom had.
There were different shows going on while we were in the area but we did not stop to watch any though they sounded fun. We wanted to make sure we had time for shopping so we headed to Ollivanders wand shop first. There was a line on the side of Ollivanders™ and we weren't sure what it was for but decided to check it out. We were led inside a different entrance than the regular one for the wand shop. Once inside we were given instructions, one of which was that there could be no flash photography.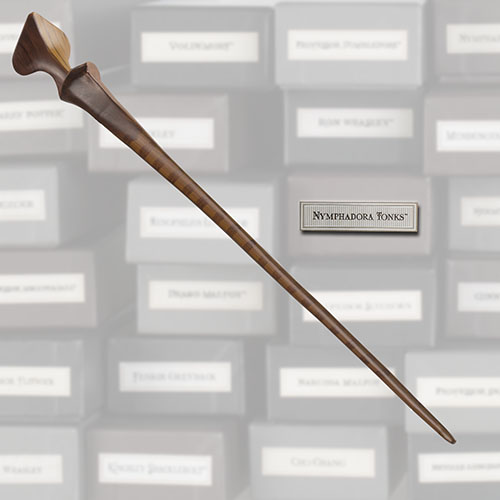 The wand maker appeared and led us inside another room. He then selected me to participate in the wand show. Those who are familiar with Harry Potter know that the wand chooses the wizard. The wand maker had me try out various spells with different wands until one seemed to click with me. It was really fun though I did feel bad that in a room of 20 people I was the only one who got to do this. I had not been planning to buy a wand and the wand show did not change my mind as the wand that picked me was not my type. There are two types of wands that you can buy. There are regular wands and special wands that are interactive with various windows in Hogsmeade. I had to giggle when one lady asked if the special wands would work in the real world.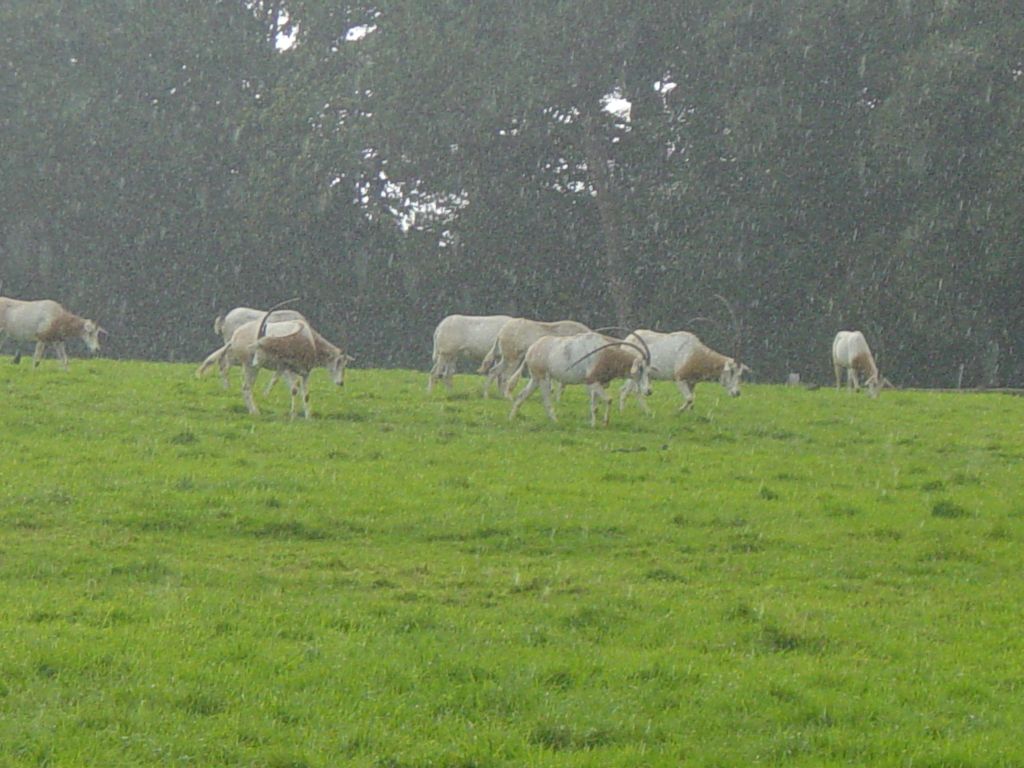 We had so much fun going in all of the shops which were filled with great things. Both my Mom and I got a t-shirt representing a different house at Hogwarts. I bought the most comfortable Gryffindor sweatshirt which I love. I wanted to buy everything inside Honeydukes™ which is filled with magical candies and sweets. They have chocolate frogs, cauldron cakes and more! It all looked so delicious though I was full from my lunch so I did not buy anything. However, I know in the future I will have to get something from there. Writing about this makes me so excited for my next visit. I loved visiting the Wizarding World of Harry Potter and will be back time and time again.