How Does MoviePass Work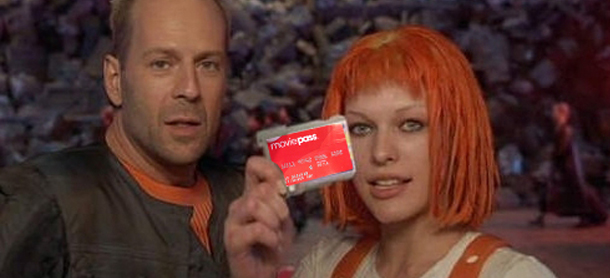 MoviePass is a program that allows you to see one movie every day of the year in theatres. First you order a MoviePass card from their website. Once your card arrives in the mail you can download the app to see what theatres you can use it at. When you figure out what time you want to see a movie drive on over to the theatres within 30 minutes of showtime. Once you are 100 yards from the theatre you can reserve your ticket on the app. Then walk up to the box office and hand them your MoviePass. Regal Cinemas even gives you reward credits when you scan your Regal card. So after a few visits using your MoviePass you can redeem a free drink or popcorn.
How Much Does MoviePass Cost
I signed up when they were offering the card for $6.95 a month though I had to pay for the entire year up front. Currently if you sign up it is $9.95 a month which you can pay each month. Even if you plan on only seeing one movie for a month the pass still saves you money as long as the theatre near your home accepts it.
Is MoviePass A Scam
No. I have used MoviePass successfully. The price used to be $50 per month which makes sense when you can see a movie everyday if you wish. Earlier this year they cut the price which sounds too good to be true to most people. However, I can promise you this is not a scam.
Do All Movie Theatres Take MoviePass
No. However, around 91% of all theatres accept it. Big chains like AMC and Regal take it as well as several independent chains. In the Los Angeles area there are well over 20 locations that accept it. You can visit the MoviePass website and type in your zip code in order to find out if the theatres in your area accept it.