This post contains affiliate links. You can read my disclosure policy here.
I have been a fan of Pretty Little Liars since I discovered the show back in 2012. Ever since I have looked forward to new episodes on Tuesday nights and have dreaded the times when the show is of the air. If you are familiar with Pretty Little Liars then I'm sure you have a ton of questions about the characters on the show and all of the crazy things that happen.
I love when people who are apart of television shows or movies take time to interact with the fans in person. I was thrilled when I found out via twitter that The Grove in Los Angeles would be hosting An Evening With Pretty Little Liars featuring Marlene King & Mandi Line. I just happened to be on twitter a little after 12:30am Tuesday and saw a tweet from The Grove saying that they were given away tickets. The tweet stated that the first fifty entries would win a ticket to the event.
I entered and was notified Tuesday evening that the event was full but there would be a standby line should any space open up. I was going to be in Los Angeles on Thursday anyways thanks to an audition so it was not out of my way to head over to The Grove to try and attend. The event was sponsored by Citi so if you had a Citi card you just needed to show it to the concierge at The Grove and you would receive two tickets.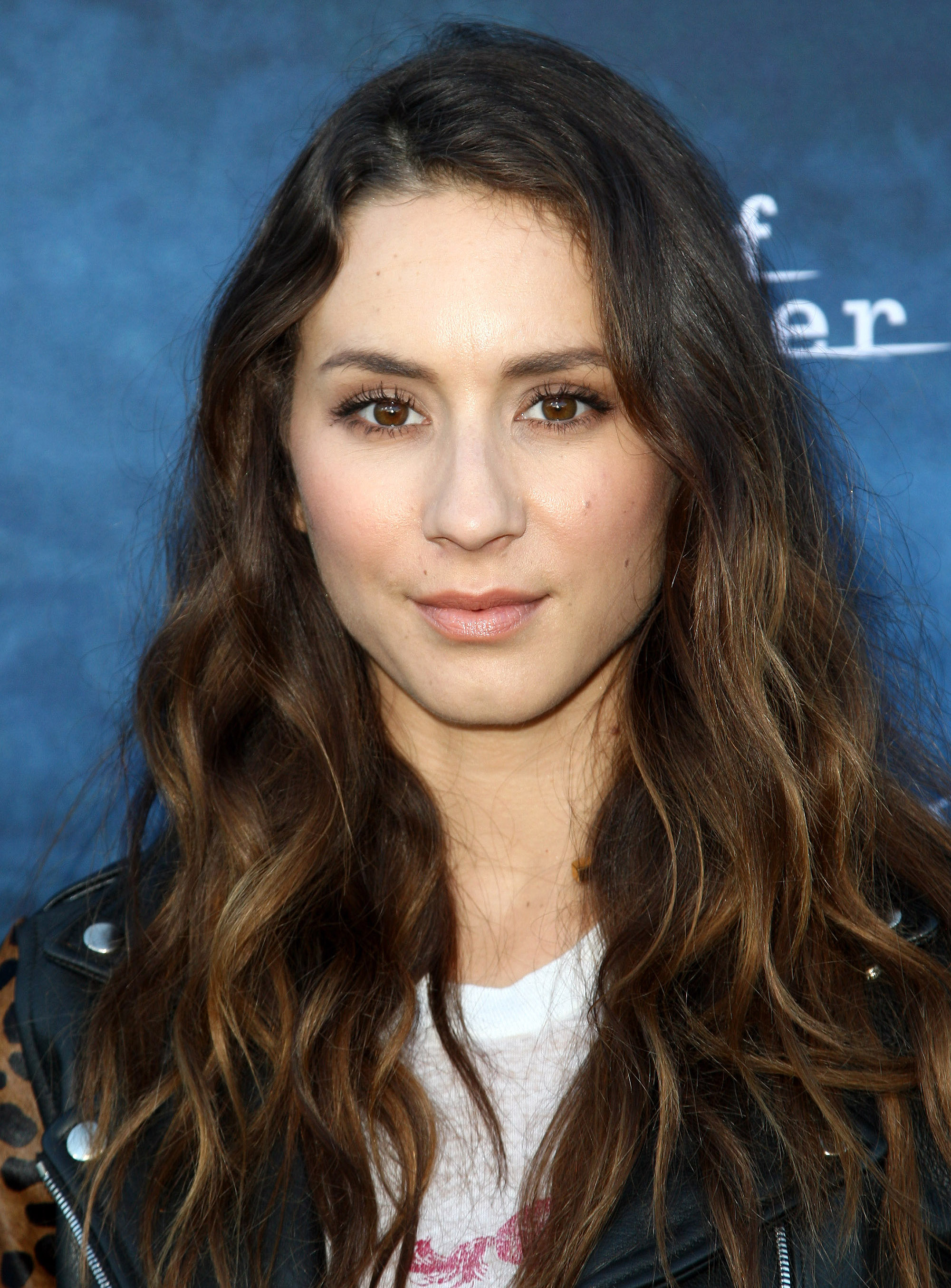 You can find a similar version of my Pretty Little Liars shirt here.
It was not until 6:00pm that they began checking us in and because we had waited so long we were the first ones they checked in. At check in they gave us our wristbands and a parking ticket that was good for free parking for the whole day which was such a great surprise. Once we put our wristbands on we headed up to where a green screen and a camera were set up. I had the choice of two Pretty Little Liars pictures to put myself in.
Once I selected my picture I stood in front of the green screen and smiled though now I wish I would have looked concerned or scared so I would have blended in better with the girls and it would have been even better if I had been wearing black but hey it's a fun souvenir! After the picture we were given an big bag of popcorn and a drink and then went to the theatre to get a seat.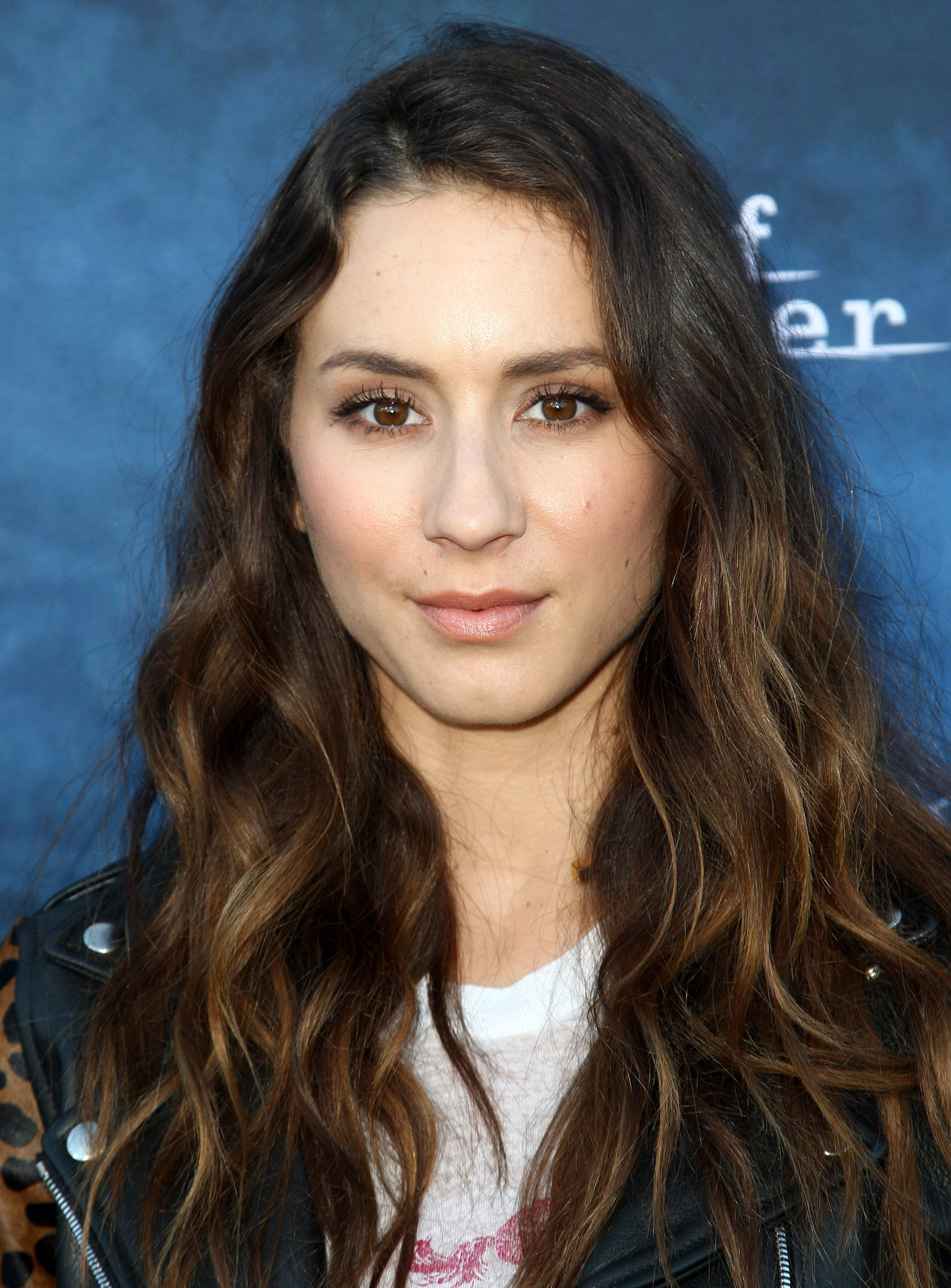 What I loved about this event is that they decorated the q&a area. In the middle were three chairs and on both sides of the chairs where mannequins modeling some of my favorite looks from Aria, Spencer, Hanna, and Alison. Next to each mannequin were sketches and pictures of some of the best looks for each character. It was really fun to see the pictures and remember some of the really cool outfits. The outfit on Alison's mannequin was a beautiful blue blazer over a dress and a look that I just love.
Spencer's mannequin had the dress she wore in the dollhouse for A's demented prom scene. Mandi shared that Troian helped her design. Aria's mannequin had her dress from the episode where the girls went to a masquerade. Hanna had two mannequins one had her look from a trip to Ravenswood and the other had a tomboy look that I don't remember from any particular episode.
In addition to the beautiful costume pieces that were brought in the big screen had lots and lots of pictures from the show. About thirty minutes before it began Marlene came in with her family but didn't sit down with them. A few fans approached her and I decided to as well because she was by herself and not busy with her family. I told her what a huge fan I am and how nice it was to meet her. She was so sweet to say that it was nice to meet me too and even wanted to know my name.
Marlene is really quite incredible she has is a beautiful writer, she wrote Now & Then way before Pretty Little Liars, and is doing such a great job with the show. She takes so much time to interact with fans via social media and just seems so genuinely nice. As an actress I really hope to be blessed to get to work with her in the future but for now I am so excited that I got to meet her and listen to her talk about this amazing show that she co created.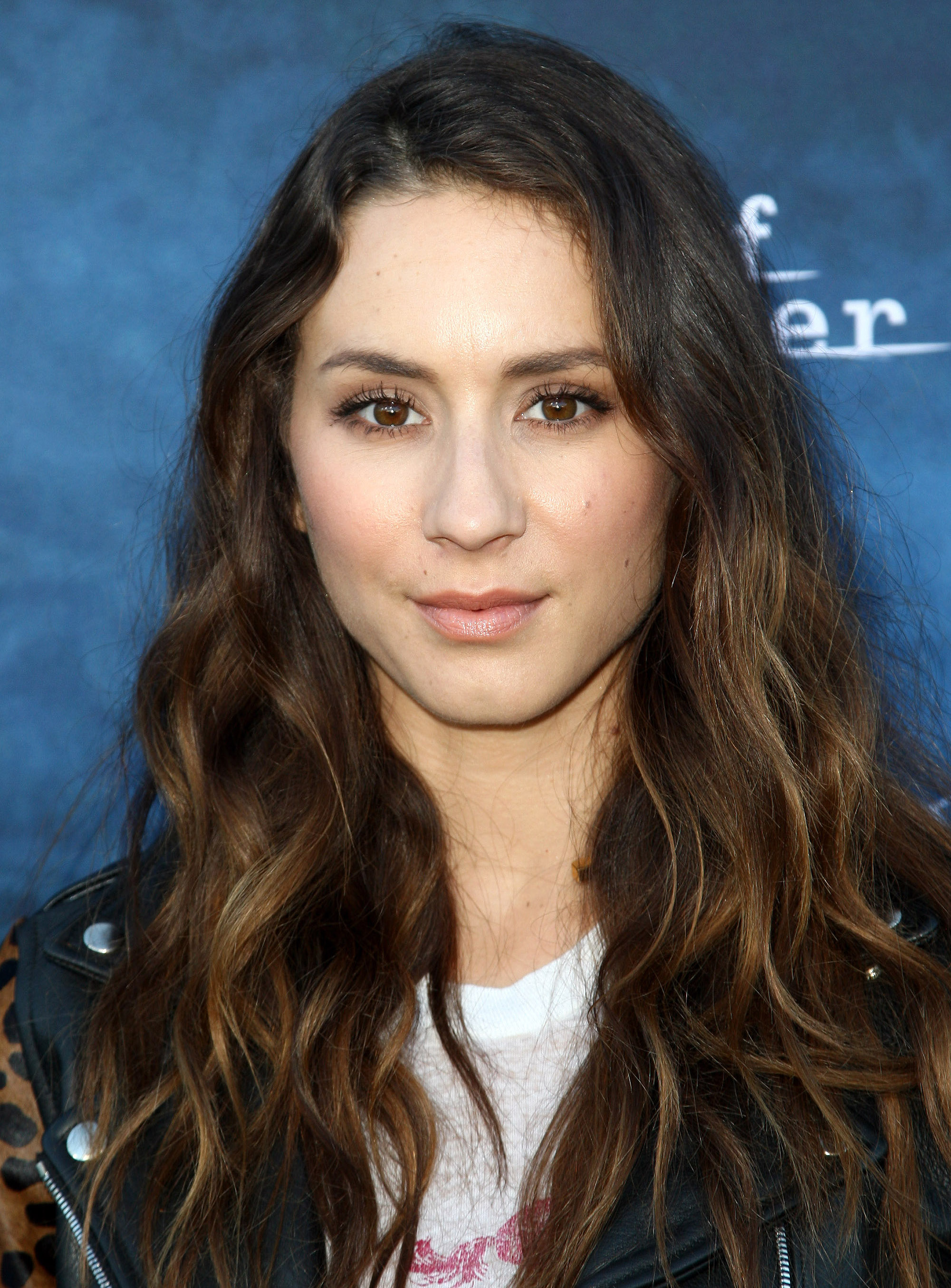 The q&a was amazing because they not only talked about costumes but they also shared bits and pieces about the show. I think they are all trying to be very careful right now in discussing the show because they don't want to give anything away, like who Charles DiLaurentis really is, but I did get excited when I noticed that Marlene referred to A as he. A lot of people think guessed that CeCe Drake is A. I thought it was Wren but they were right it was CeCe.
Marlene mentioned that they like to play with the audience. They know that a lot of people think that Aria is A so they liked having Mona called Aria "Big A". Oh and I know that a lot of people think the creepy ghost girl who visited Ashley Marin is somehow related to the Sara Harvey but Marlene confirmed that she was just a ghost to creep us out. Also the creepy twins that have appeared to the girls in Rosewood & Ravenswood are also just a creep factor and nothing more.
I loved hearing them talk about the cast and Mandi mentioned how she thinks that Troian and Keegan (Toby) have such cool style. Both Marlene and Mandi agreed that Torian is probably the furthest from her character in real life out of all the girls. They also mentioned that Shay wouldn't dress like Emily so she's pretty far from her character style wise. I have several videos from the q&a and will have the links to the videos on my youtube page at the bottom of the post.
After the hostess asked her questions five members of the audience had an opportunity to win season 5 on dvd by answering questions and it's a shame they didn't call on me because I knew the answers. If you are a Pretty Little Liars fan I would really encourage you to watch the videos because I think there's some fun and interesting stuff that they say. In addition to finding out about the event through twitter you can also follow Marlene and Mandi on social media because they both shared information about the event as well. If you want to find out information about other events that happen at The Grove be sure to follow their blog on there website or follow them on twitter.
Q&A video links:
https://www.youtube.com/watch?v=APzi4cduH3E
https://www.youtube.com/watch?v=Gs2kqGFgaWA
https://www.youtube.com/watch?v=LHzf36HITtI
https://www.youtube.com/watch?v=dVRO071N9pc
https://www.youtube.com/watch?v=8mJlmZCIZgI
https://www.youtube.com/watch?v=skEZ9KgMWQw