This post contains affiliate links. You can read my disclosure policy here.
Getting to the Griffith Observatory can be an adventure all on its own. The observatory is located high on a hill which requires you to drive up a narrow and winding road but the destination is more than worth the drive. I have gone in the late afternoon and at night. My recommendation is to get there before the sunset but to stay until you can see the stars. Not only is the view here fabulous but it is even better since you the Griffith Observatory admission is free. Both times I had to park pretty far away so I would encourage to wear walking shoes. Parking is free though finding a parking spot can be a challenge since this is a popular destination for both locals and tourists.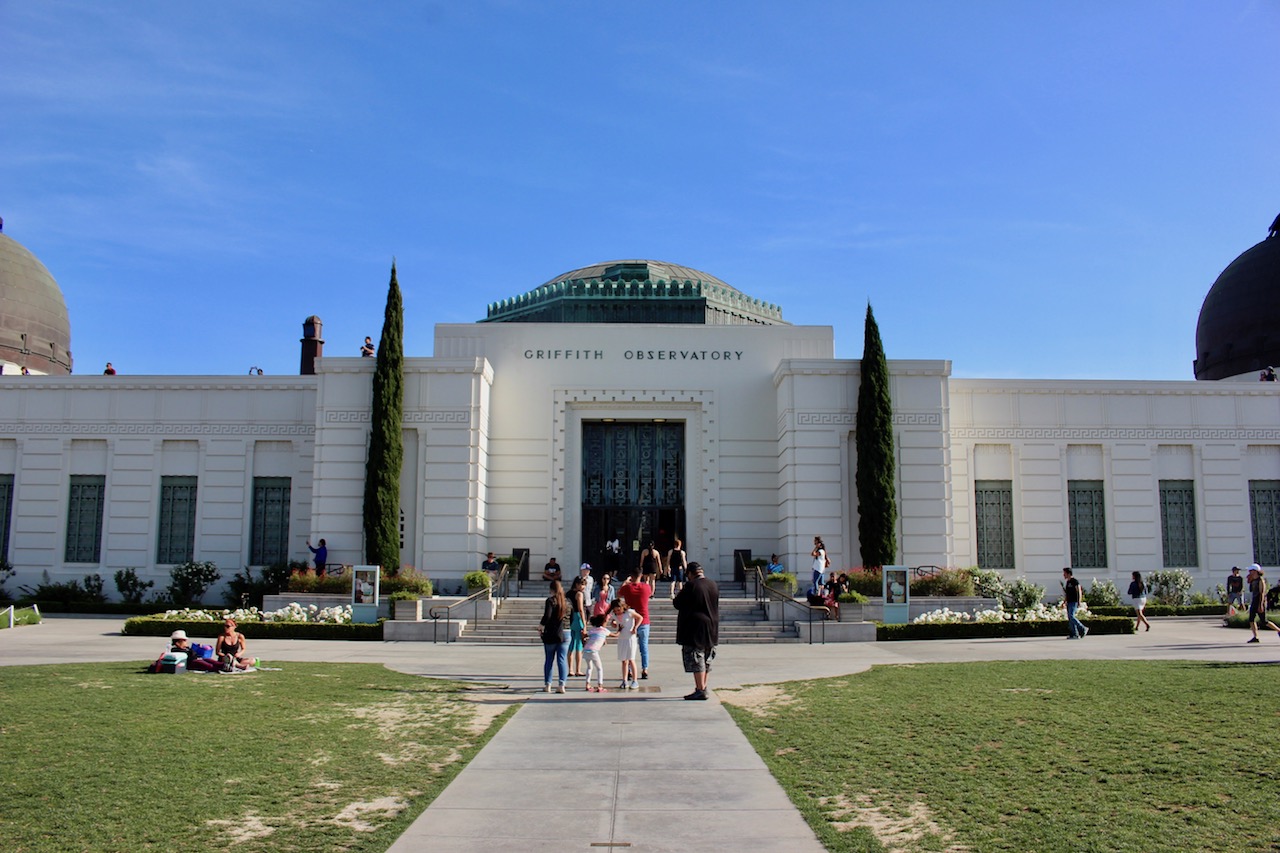 Did you know that the observatory has been used as a filming location for movies and tv shows? Movies like La La Land, Rebel Without A Cause, and Jurassic Park have filmed scenes here. Tv shows like Beverly Hills, 90210, Melrose Place, Buffy the Vampire Slayer, and Agent Carter have filmed here as well. Filmmakers and everyone else who come here do so because of the beautiful view of the city.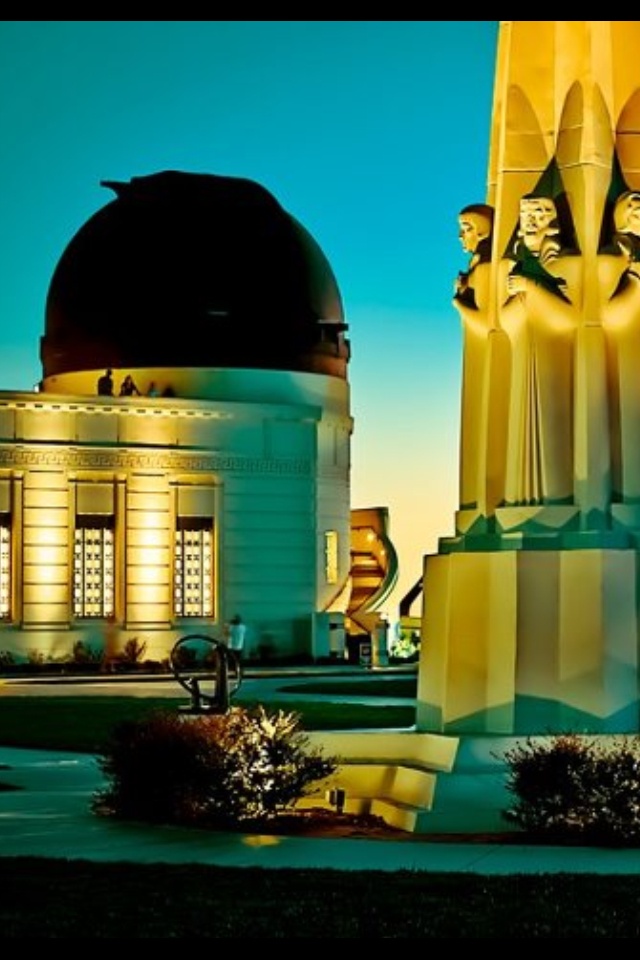 On my first visit to the Griffith Observatory I went with my mom and a friend. That night was a public star party. Lots of volunteers had come and set up telescopes. There were several telescopes set up on the lawn and an extremely big permanent telescope is on top of the observatory. On that particular night we were able to see Jupiter as well as an amazing view of the moon and stars. You do not need to pay to be at the observatory but there is a fee if you decide to see any of the programs in the Planetarium.
The Griffith Observatory hosts several events like the public star parties and provides opportunities to learn about as well as see the stars and planets above. Both times that I have visited the observatory I was shocked by how long the lines were for the telescopes so let this be a word of warning. On my second visit my friend and I were on top of the building waiting to look out of a gigantic telescope. When we got in line it did not seem like it would take too long.
Well we could not see how far inside the line went and we did not realize that every so often the telescope would need to be readjusted. I would say that we ended up waiting around an hour and a half and while it was really cool it was a very long time to wait so if the lines look short jump right on in. In addition to all of the wonderful telescopes and information that the Griffith Observatory has to offer it is also an incredible location to view the Hollywood sign from as well as the city of Los Angeles.
While you do need to pay to go in the Planetarium there is a free film shown called The Once and Future Griffith Observatory which is on my to do list for my next visit. One thing that I have learned from my visits to the observatory is that it is best to visit when you do not have anywhere you need to want to be after. That way you are not rushed and it doesn't really matter if the lines take a long time.
What to know before your visit: the Griffith Observatory is closed on Mondays. If you would like to purchase tickets for the Planetarium they only accept Visa, MasterCard or Discover. And good news they do offer free wifi if you need it!