This post contains affiliate links. You can read my disclosure policy here.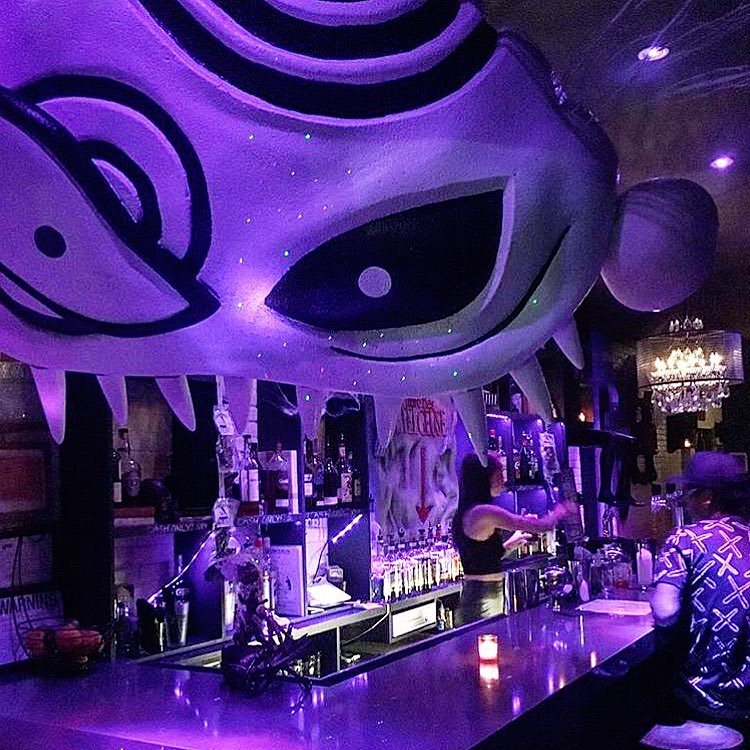 With the temperature so hot in Southern California it is hard to remember that fall is just around the corner. And as September draws near lots of different places in will start preparing for their Halloween themed fun. The Los Angeles area has a lot of activities to chose from if you are looking for some festive fun. For me my Halloween themed fun involves eating pumpkin treats, carving pumpkins, and going on hayrides. However, I know that for a lot of people their favorite Halloween themed activities involve getting scared.
Whether you are looking to get scared or just have some fun with your family or friends there is something to be found for everyone. For the ones looking to get scared you can chose from Knott's Scary Farm, Halloween Horror Nights at Universal Studios, The Haunted Hayride, & Queen Mary Dark Harbor just to name a few. Mickey's Halloween Party at The Disneyland Resort is my type of fun and The Aquarium of the Pacific also offers an event. If you have any recommended Halloween themed activities that I should include in this blog post please comment at the bottom.
Knott's Scary Farm:
Starting September 24th Knott's Berry Farm will transform into Knott's Scary Farm Wednesday through Sunday every week. You can chose between 11 different mazes, three different scare zones, two shows and five skeleton key rooms. You can also chose to enlist to fight the zombie apocalypse so it sounds like there will be plenty to do. A lot of their rides will remain open as well incase you need a break from all the scary & spooking activities. Knott's Berry Farm is located in Buena Park, CA and is a short distance from The Disneyland Resort. If you are looking for a scary option for Halloween fun this might be a great choice for you.
Halloween Horror Nights at Universal Studios Hollywood:
Starting September 16 Halloween Horror Nights take place on select evenings through the end of October. Honestly, I am too much of a chicken to go but several friends have told me how much fun it is. There are six mazes themed after different tv shows or movies. There is AMC's The Walking Dead maze, an Insidious maze, a Halloween themed maze, a This Is The End maze, a Crimson Peak maze and an Alien vs. Predator maze. I have been told that the waits for one maze can be up to two hours long so it is highly recommended to purchase the front of the line pass if you would like to do as much as possible.
In addition to the mazes you can also board the tram and try to survive The Purge. Have you heard of the Jabbawockeez from America's Best Dance Crew? They will be at Universal Studios Hollywood performing during Halloween Horror Nights. Only a handful of their attractions will be open during the event but there is plenty to keep you occupied so don't worry about running out of things to do. If you are looking for some fun involving mazes Halloween Horror Nights is my top recommendation. For more information please visit: http://www.halloweenhorrornights.com/hollywood/2015/overview.php
The Unauthorized Musical Parody of Hocus Pocus
See the believed Halloween movie on stage at the Rockwell.
You can find discounted tickets to Hocus Pocus via Goldstar.
The Haunted Hayride:
The Haunted Hayride in LA claims to be the scariest, darkest and most haunting experience to date. How true that is I'm not sure because I am not interested in finding out just how scary it is. However, just because I'm too chicken to go doesn't mean that you won't enjoy it. This year the hayride experience will last for twenty five minutes and is quite popular among Los Angeles locals. The purgatory section has a variety of things to do like stop by Jack's Carving Shack or take advantage of the Death Row Photo Op while enjoying some fall themed food and drinks.
There is the House of Shadows which sounds incredibly frightening but there is no escape if you get too scared to continue so only go inside if you know that you can make it to the end. There's also the In Between dark maze and a new trick or treat area where you never know if you'll be receiving a treat or a trick. The Haunted Hayride sounds like a memorable and fun experience to enjoy with your family or friends.
You can find discounted tickets to The Haunted Hayride via Goldstar.
Queen Mary Dark Harbor:
The Queen Mary is a retired ship located in Long Beach, CA that transforms for the Halloween season. Starting October 1st scary spirits will be returning to reclaim the ship and harbor from us mortals. Here you will find six mazes each with its own terrifying theme to entertain and scare (or attempt to scare) you. There does not seem to be too much to do Halloween wise beyond the mazes but if scary mazes is your cup of tea this should be a great spot to visit.
You can find discounted tickets to The Haunted Hayride via Goldstar.
Mickey's Halloween Party:
On select nights in September and October Disneyland Park will close early so that Mickey's Halloween Party can take place. This event requires a separate admission ticket and is a whole lot of fun. Come as you are or dressed up in your Halloween costume. You can go around the park getting candy at the trick or treat locations, take pictures with Disney characters in their halloween costumes and take part in the halloween themed activities. As someone who has attended in the past I can highly recommend this event. For more information please look here: Mickey's Halloween Party
The Aquarium of the Pacific:
On October 15th and 16th The Aquarium is hosting their 16th Scarium of the Pacific. Just like Mickey's Halloween Party this event is perfect for the younger ones who might not be old enough for the scarier events. Come dressed up and have a unique experience at the aquarium which will be full of Halloween themed fun. Members of the aquarium can get in free which is a great perk of the membership. Be sure to check out the underwater pumpkin carving because that is not something you will see at most places. This event sounds like it could be a whole lot of fun for the whole family.
You can find discounted tickets to the Aquarium of the Pacific via Goldstar.