Halloween might be a few months away still but the Disneyland Resort in California is already selling tickets for Mickey's Halloween Party. Mickey's Halloween Party takes place inside Disneyland Park on select dates in September and October. A special ticket is required to get access to the fun. During the Halloween party guests can come dressed up in costumes, including adults, which is normally not allowed inside of the parks.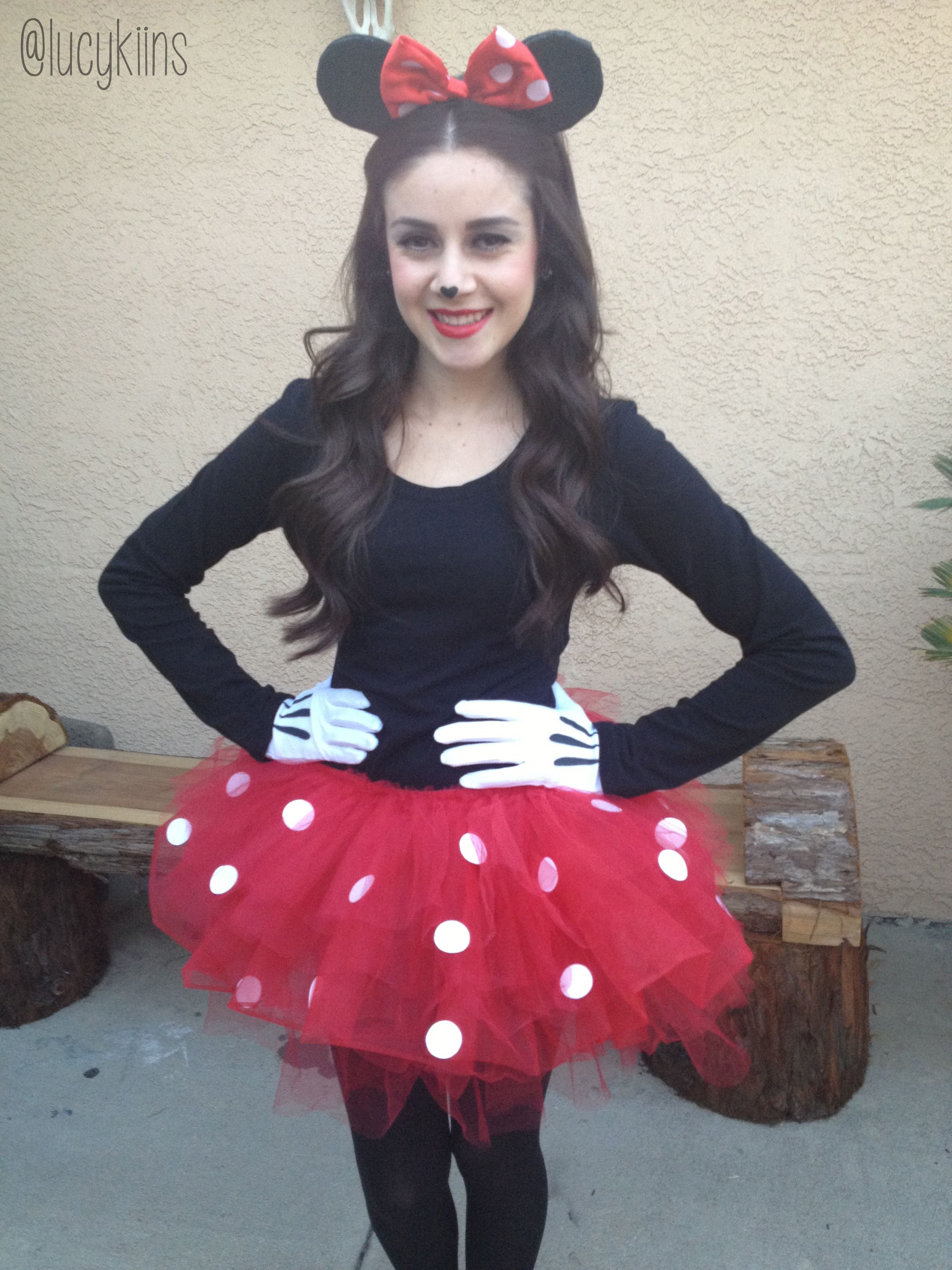 It is really fun to see the variety of costumes plus you also get to see some of the Disney characters wearing costumes. Tickets for the Halloween party vary in price depending on when you purchase the tickets, if you are eligible for a discount (cast member or annual pass holder) and depending on the date you wish to go.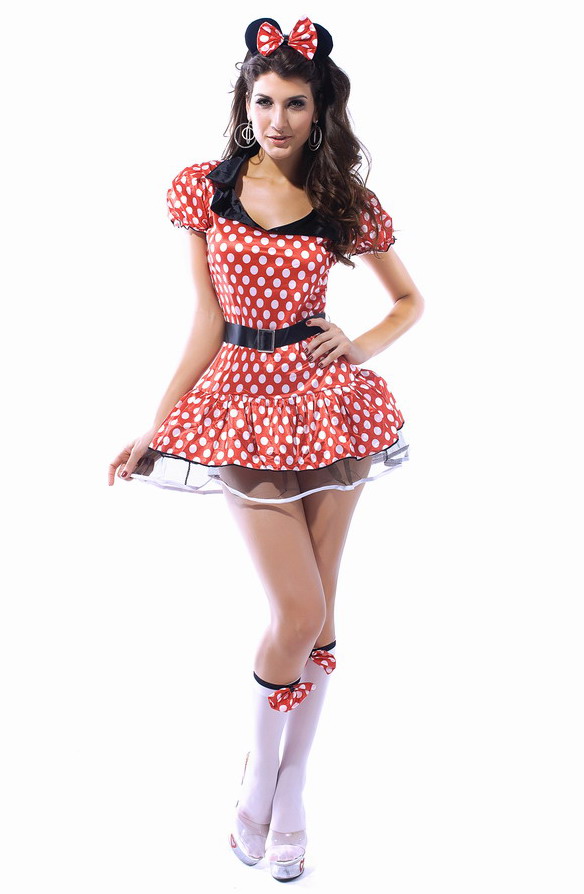 Last year my Mom and I went dressed as Mickey and Minnie. I made us treat bags to use for the party from park maps.
Your Halloween party ticket will allow for you to enter Disneyland Park up to three hours before the party starts. Not all of the attractions will be open during the Halloween party so this is a great opportunity to ride your favorite attractions. Your Halloween party ticket includes free parking for one standard size car which is great because parking at Disney is not cheap.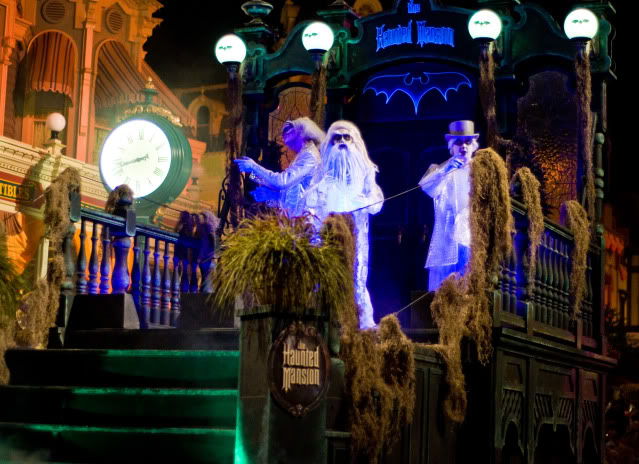 There are so many different things that make Mickey's Halloween Party so fun and so special. Walking around Disneyland getting lots of candy is awesome! There are trick or treating stations set up throughout the park where you get a handful of candy to put in your bag. Disney provides you with a small bag to put your candy in and you can quickly run out of space so might not be a bad idea to bring your own candy bucket.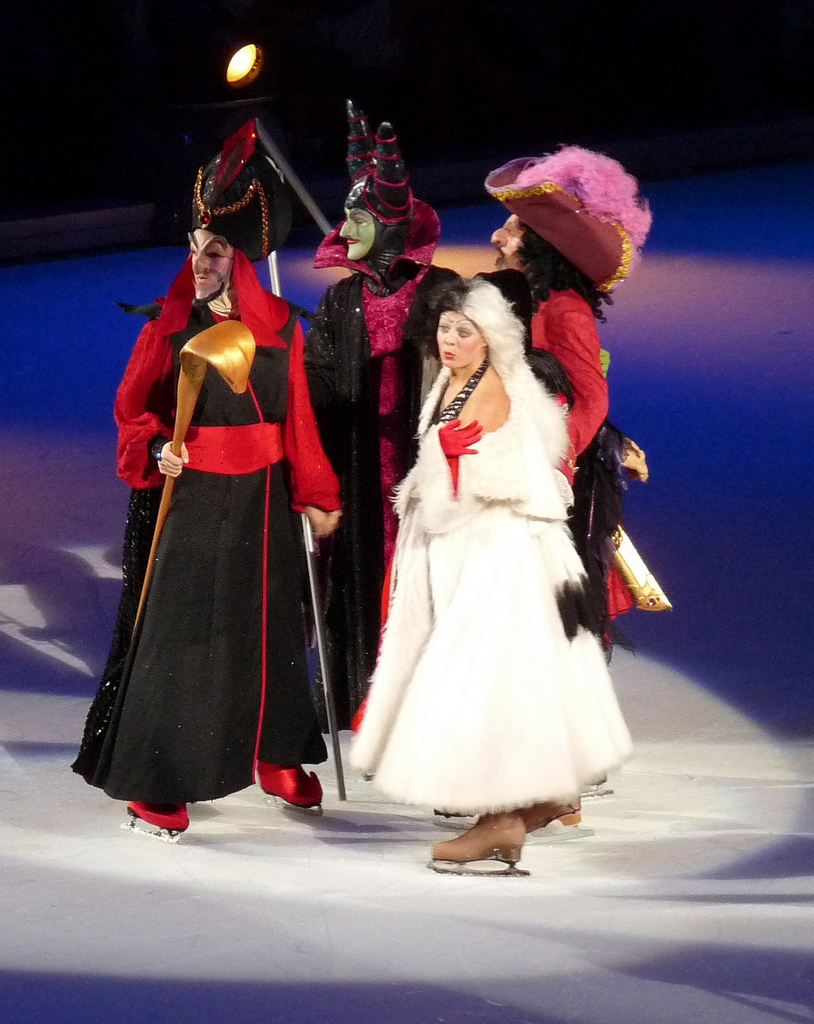 In addition to getting to trick or treat throughout Disneyland you can also take pictures with some of your favorite Disney characters. I know that there is a lot of love for Disney villains. They do their meet & greets in Town Square. They typically have a cavalcade (short version of a parade) to bring them out which is always fun to see. Previously I have seen villains like the Evil Queen, the Queen of Hearts, Jafar, Lady Tremaine with Drizella and Anastasia and Cruela DeVille.
Other characters like Winnie the Pooh, and Mickey & Minnie Mouse put on special costumes for the Halloween party. One year Winnie the Pooh was wearing a bumble bee costume but Eeyore didn't get to dress up. My friend and I decided to put my Minnie Mouse apron on him so that he could a part of the fun.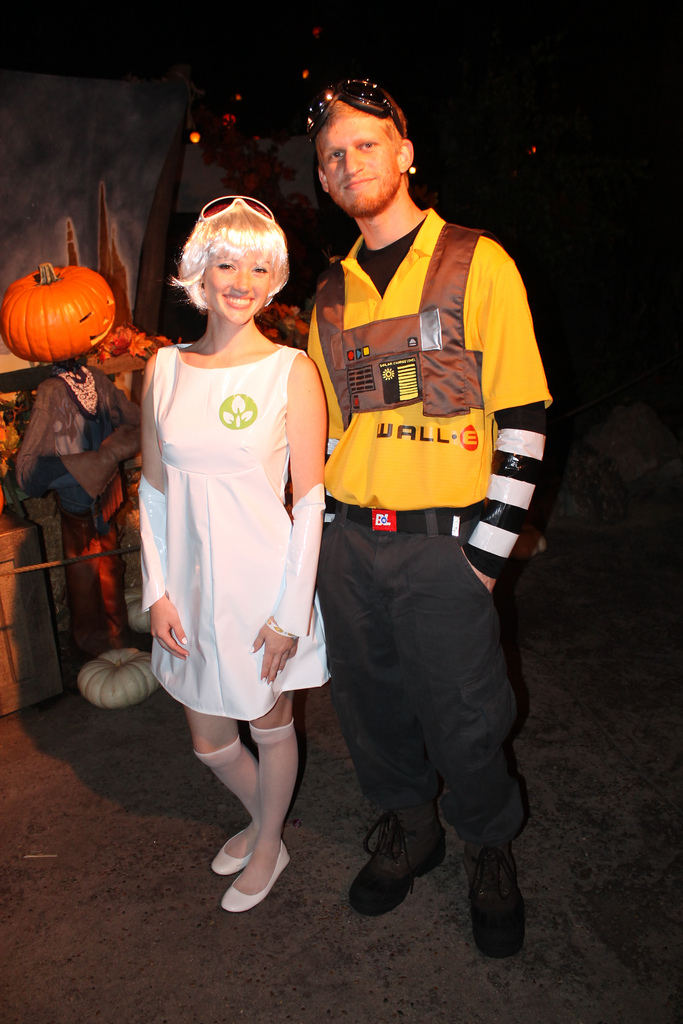 Halloween Screams is the firework show that only takes place during the Halloween party. It is a really fun firework show and in the previous years Zero, the dog from The Nightmare Before Christmas, flies in place of Tinker Belle. As delicious as candy is you might want something a little more nutritious. There are a few food locations that stay open for the party and some of them will even have Halloween themed offerings.
One of the most popular events during the Halloween party is the dance parties which provide a fun atmosphere and a great opportunity to mingle with some Disney characters. One of the best parts about the Halloween parties is that they limit the number of tickets sold for each one. Sometimes that can mean short wait times for the attractions (not always though).
The Disneyland Resort has two holiday themed attractions open during the Halloween season: Space Mountain Ghost Galaxy and the Haunted Mansion Holiday. Personally I am not a fan of Ghost Galaxy because the "ghost" that follows you around on the attraction looks more like a demon and I think its really loud. However, I do think that its fun that the attraction becomes a bit different for the Halloween season. Now I may not be a huge fan of Ghost Galaxy but I love Haunted Mansion Holiday.
Haunted Mansion Holiday starts in September and lasts through January and is themed after The Nightmare Before Christmas. Jack Skellington covers the Haunted Mansion with pumpkins and snow but my favorite part is the gingerbread house. Every year the imagineers create an elaborate ginger bread house to put in the ballroom scene inside the attraction and it it amazing to see.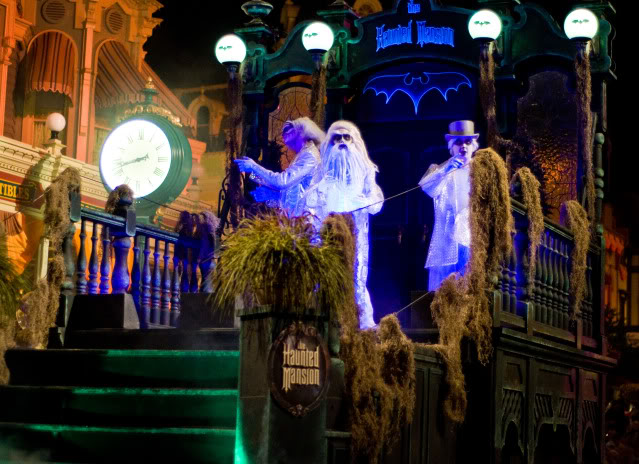 Another fun thing to see at the Halloween parties is the Dapper Dans on a raft in the Rivers of America wearing make up that resembles the floating heads from the Haunted Mansion. The top of the water is filled with dry ice so the look is eerie and spooky and fits in perfectly at a Halloween event. The Halloween parties are such a great opportunity to have some family friendly fun and make some great memories. Of course depending on the ages of you family or group of friends Horror Nights at Universal Studios or Knotts Scary Farm might be a better fit for you but always keep Mickey's Halloween Party in mind.
Are you planning on visiting The Disneyland Resort soon? My Disneyland Travel Guide can help make your planning process easier. You can find out more about my guide here.