This post contains affiliate links. You can read my disclosure policy here.
How is your Christmas shopping going? Are you out of ideas for what to get the men in your life? Everyone tends to have someone in their life that they have a hard time shopping for. I've put together a list of gifts for Dad and Grandpa that are inexpensive but are both useful & thoughtful. Plus, the gifts are great for birthdays & Father's day too!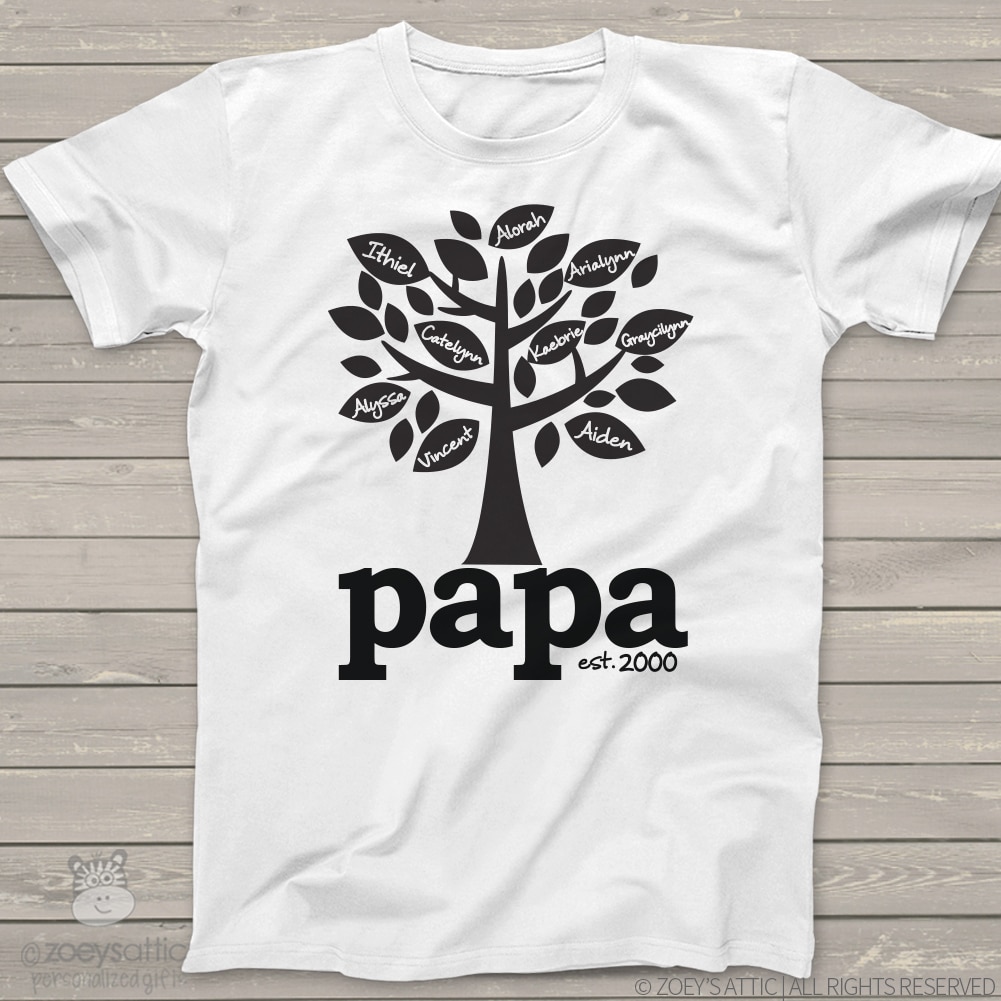 My Dad loves to keep tickets from concerts and sporting events. One of the best presents I've gotten my Dad is a Ticket Stub Diary. The ticket keeper has protective sleeves that keep the tickets in good condition. This is a great way for them to store and look at tickets from various events.
Have you heard of the Yeti tumblers? They are a stainless steel cup that keeps your drink cold for a long time. My Dad got a Yeti and raved about it so much that I wanted one too. I love it because my ice water still has ice in it a day later. How much does my Dad love his? He has one at work and one at home. You can buy a 20 oz one on Amazon.

For those of you in college getting your Dad and/or Grandpa a shirt or a hat from your college is always a great idea. Both my Dad and Grandpa proudly wear shirts & hats from the schools that my sister and I went to.
Not only do they love showing their support for our schools but they also love merchandise from their favorite teams. My Grandpa loved the TCU car mats that I got him for his car. Both he and my Dad love Dallas Cowboy merchandise. There is such a wide variety of products available for various teams that you are sure to find something perfect.


Have you ever wanted to make a photo book with Shutterfly, Blurb, or one of the other many websites? One year I surprised my Grandpa with a photo book from our trip to Europe. I have also surprised my Dad with a photo book of pictures from his childhood. The photo books are thoughtful and easy to make.
Last year I recorded a cd of Christmas songs for my parents and included a song that I had written just for them. I recorded myself using GarageBand on my Macbook Pro. For a more detailed explanation be sure to check out another blog post here. Since my Dad enjoys playing the guitar one year I gave him a personalized guitar pick.
Have you ever thought about giving an experience as a gift? Taking my Dad to a concert or a sporting event is a good choice.
Do you live near your parents or Grandparents? If you're on a low budget maybe your gift can be mowing their lawn once a month? Or cleaning the inside of their car when you see them? Even if they say you don't have to get them anything I think it's always nice to show that you were thinking of them. I just want to encourage you to be creative and thoughtful. Of course, nothing beats the gift of quality time.
What gift ideas for Dad and/or Grandpa do you recommend? Please share in the comment section below.