This post contains affiliate links. You can read my disclosure policy here.
Do you have a Harry Potter fan in your life? Potter fans can be easy to shop for because most of us love anything and everything related to Harry Potter. Even if you don't know what house someone belongs to you can still find something unique for them. Plus, a lot of Harry Potter gifts are practical and can be used on a daily basis. Here's a list of some of my favorite unique gifts Harry Potter fans will love!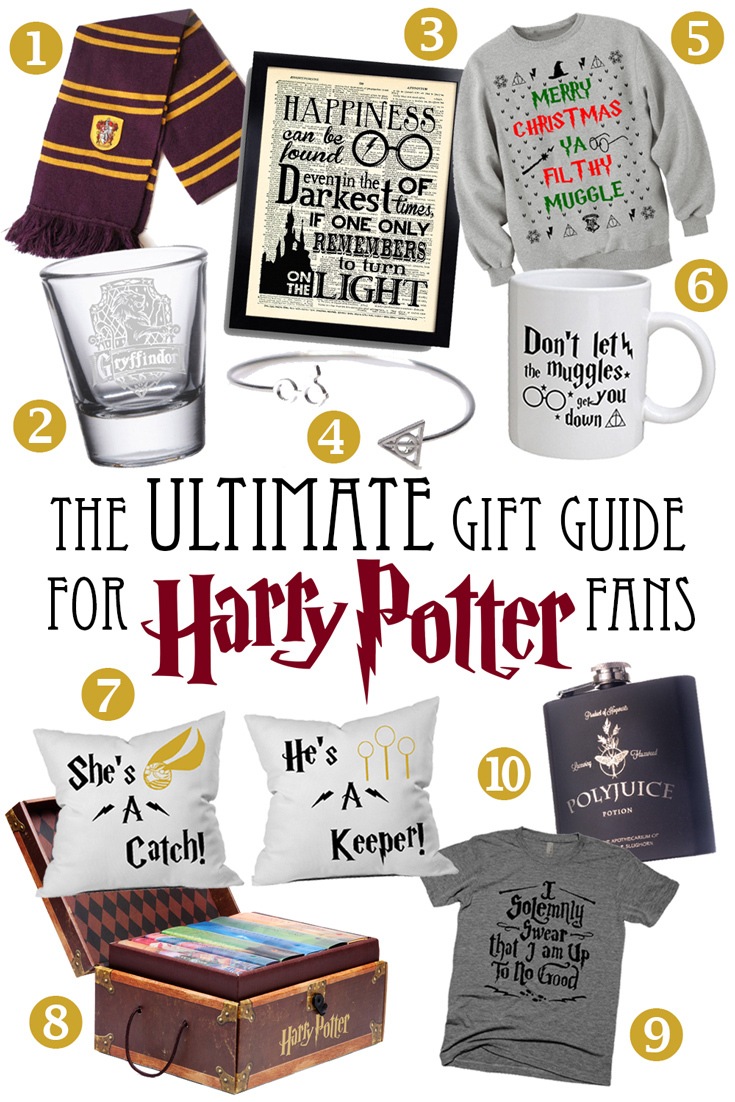 This decal for a toilet is a great gift for a hardcore Harry Potter fan. In The Deathly Hallows Harry & Ron have to flush themselves into the Ministry of Magic. You can find the Ministry of Magic This Way decal here.


Do you have a friend or family member who is always cold? This Hogwarts robe snuggie is perfect for them! Especially if they love to curl up and read. You can purchase the snuggie here.


Purses are one of my favorite things to get as a gift because I use them everyday. This Hogwarts Express purse is adorable. You can purchase the purse here.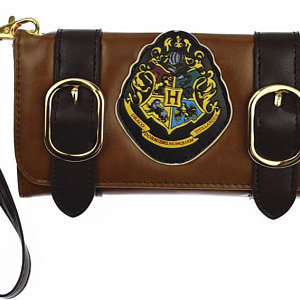 I use this Harry Potter trunk purse every time I visit the Wizarding World of Harry Potter. This purse is so cute and I get a lot of compliments on it. You can purchase the purse here.


Hermione's Time Turner Necklace, the Deathly Hallows symbol, and the golden snitch can all be found in this jewelry set. If you're shopping for more than one Harry Potter fan you can give different people one of the three necklaces. You can find the necklaces here.


The make up loving fan in your life will really like these wand inspired brushes. Accio make up anyone? You can find the brushes here.


Adult coloring books are really popular. This Harry Potter themed one is one of the cutest that I have seen. You can find the coloring book here.
Wishing You A Happy Holiday Season