2.3K Flares
2.3K Flares
×
There are so many things to enjoy while you are on vacation. Eating fabulous meals is often a favorite part of a vacation for many people. The Aulani resort restaurants offer have something for every budget. For the best views be sure to eat at 'Ama 'Ama. Interested in dining with the characters? The breakfast buffet at Makahiki is the only option for that. Even if you are not able to stay at Aulani you can always come to explore and eat.
5 things to eat at Aulani Resort Restaurants
Guava Desserts from Makahiki
The dinner buffet at Makahiki is filled with a variety of delicious food. Of course, my favorite section was the dessert. I have never seen so many guava desserts and they are all fabulous. I cannot believe that I didn't take any pictures of the dessert. Oh well, I guess I'll have to go back. In the gift shop you can find Mickey shaped guava shortbread cookies which are divine!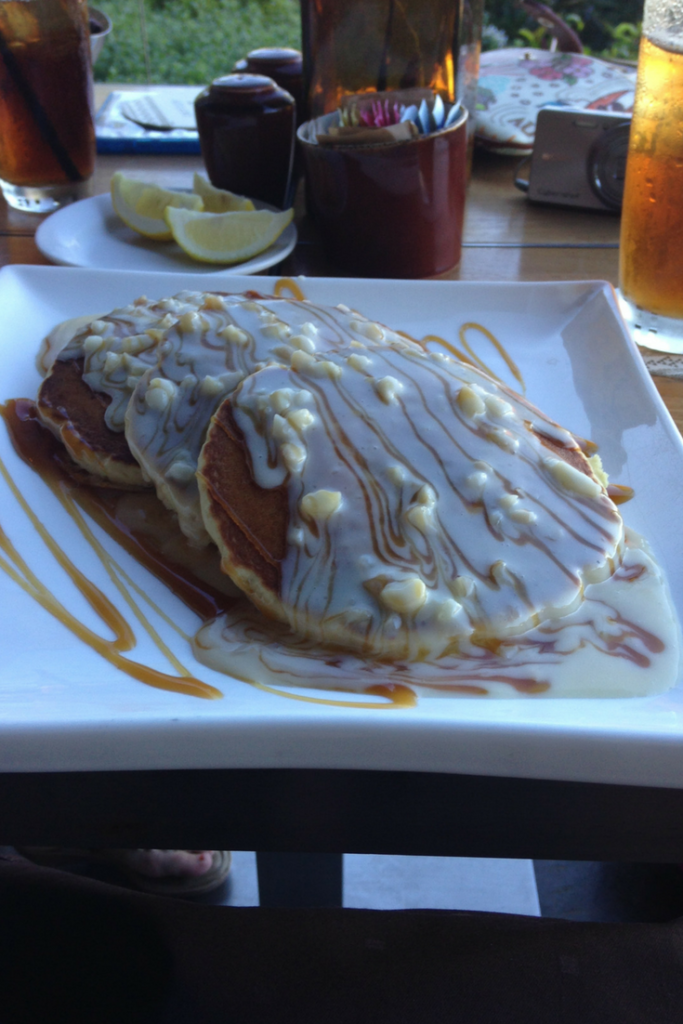 Macadamia Nut Pancakes from 'Ama 'Ama
When it comes to pancakes I always order chocolate chip. However, since I was in Hawaii I decided to try something new. I ordered macadamia nut pancakes for breakfast at 'Ama 'Ama. They were the best pancakes I have ever had. The pancakes are drizzled with a vanilla/caramel sauce with macadamia nuts on top. Had I known about these pancakes I would have ordered them for breakfast both days that I was there. Yes, they do make for a decadent breakfast and are not something I would be able to eat everyday. However, while I was on a short vacation in paradise they were the most perfect thing to eat for breakfast. I also ordered a side of potatoes which were delicious as well but the pancakes filled me up.
Dole Whip from the Lava Shack
You might have tried a dole whip at The Disneyland Resort or at Walt Disney World. Dole Whip is pineapple soft serve. It is so delicious! The Dole Whip stand at Disneyland always has a long line. In addition to guava, Hawaii is a great place to get anything pineapple. If you have not tried dole whip before I cannot think of a better place to check it out.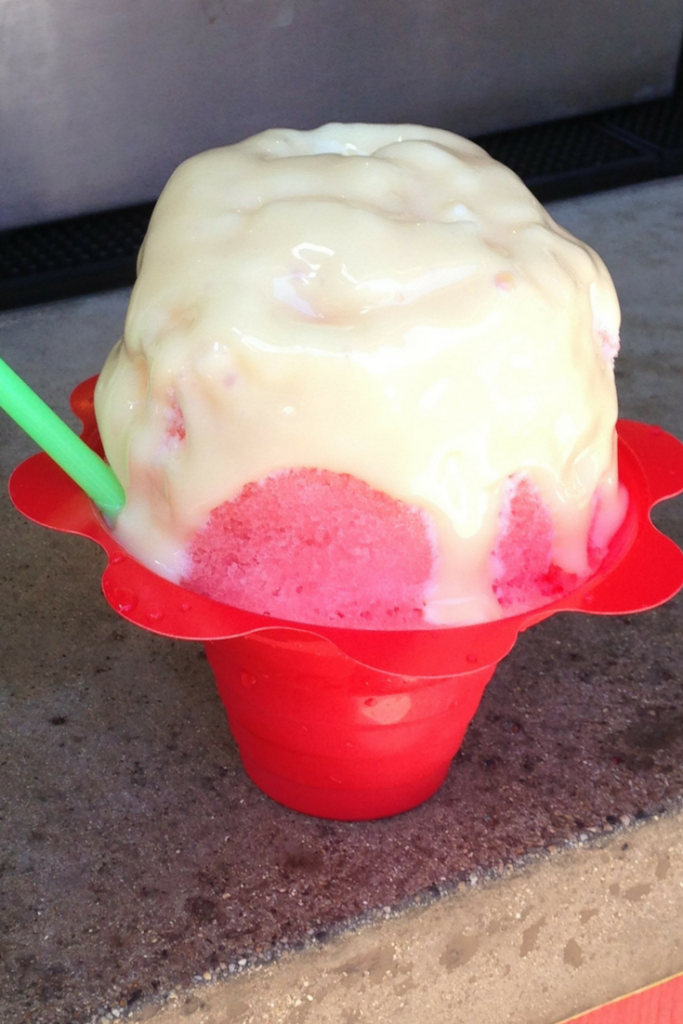 Shave Ice from Papalua
You cannot come to Hawaii without getting shave ice right? Almost anywhere you go to in Hawaii you will find a shave ice stand and Aulani is no different. The shave ice stand at Aulani is near the pools and lazy river. It is a great treat to enjoy while you are trying to cool off. There are several flavors to choose from including guava which I picked. You can also do what I did and add sweetened condensed milk on the top. I am so glad that my friend and I decided to share because we were not able to finish the one we got.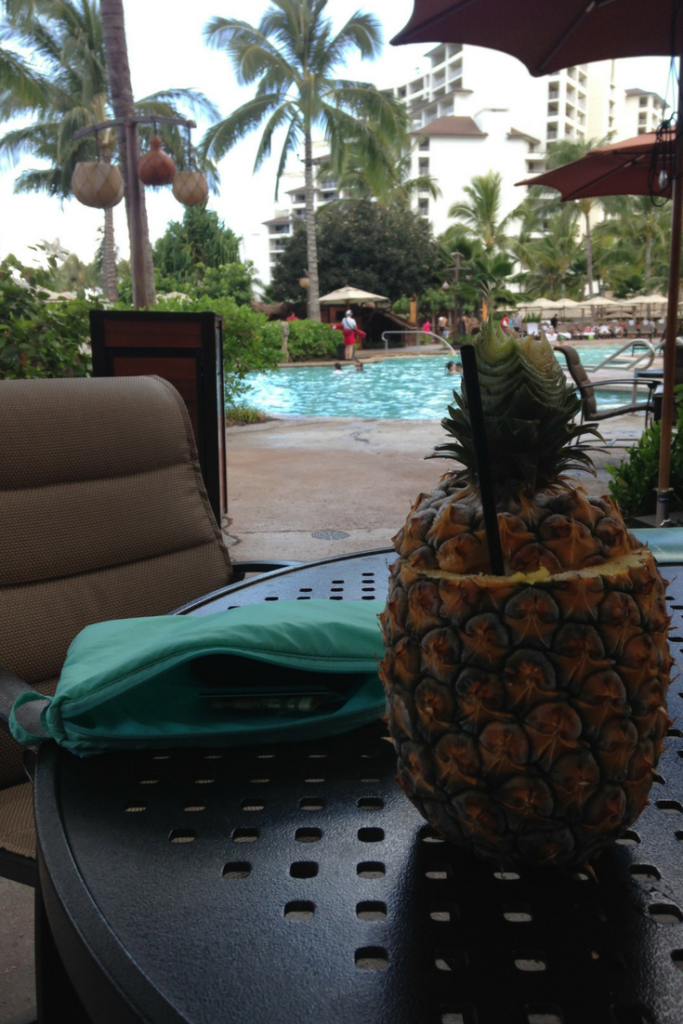 A Drink In A Pineapple from Off The Hook
This one isn't something you eat but something you drink out of. When I first arrived to Aulani I kept seeing people drinking out of pineapples. I thought that looked really cool so I asked at lunch if I could get my drink inside a pineapple. For me it was just a fun thing to do and definitely something that made my meal memorable. You can order both drinks with or without alcohol in the pineapple.
You can check out my tips on 20 Things To Do at the Disney Resort Hawaii Aulani

2.3K Flares
2.3K Flares
×