To say that the Aulani Disney Resort Hawaii is a magical paradise for Disney fans feels like an understatement. This resort is the Disney destination that I never knew I needed. When I first heard that Disney was building a resort in Hawaii I did not know what to expect. Once I started seeing pictures of Aulani online I knew that I would have to visit one day. Luckily I learned how to find cheap flights to Honolulu from Los Angeles. I spent a weekend at Aulani in September which is a great time to visit. The weather is wonderful and the crowds are not very large since school is back in session.
Something that makes Aulani perfect for Disney fans is the quality and attention to detail that this company is famous for. There isn't too much Disney at Aulani but rather the right amount. The culture of Hawaii shines through in so many details at the resort with Disney touches here and there. You will truly feel like you're getting a Hawaiian vacation with a side of Disney magic.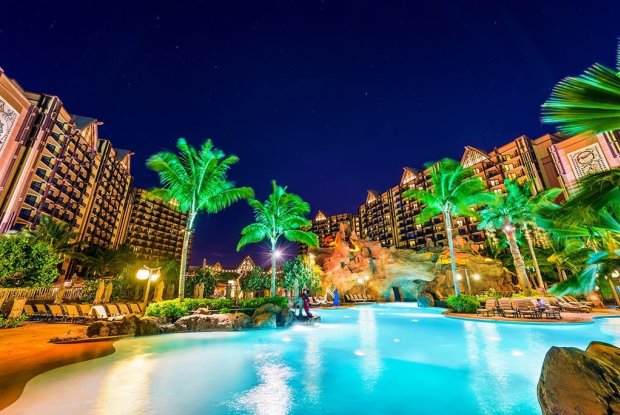 Since I was only going to be in Hawaii for three days I decided not to rent a car. I wanted to be sure to spend all of my time enjoying this beautiful place. For $32 roundtrip a shuttle took my friend and I from the airport to the hotel. It was around a 30 minute drive which gave us a chance to see some of Oahu.
The Aulani Disney Resort Hawaii immerses you into the Hawaiian culture from the second you arrive on property. We were greeted with beautiful lei's and led inside the gorgeous lobby to check in. During check in you have the option to link your room key to your credit or debit card. I loved not having to carry my wallet around with me.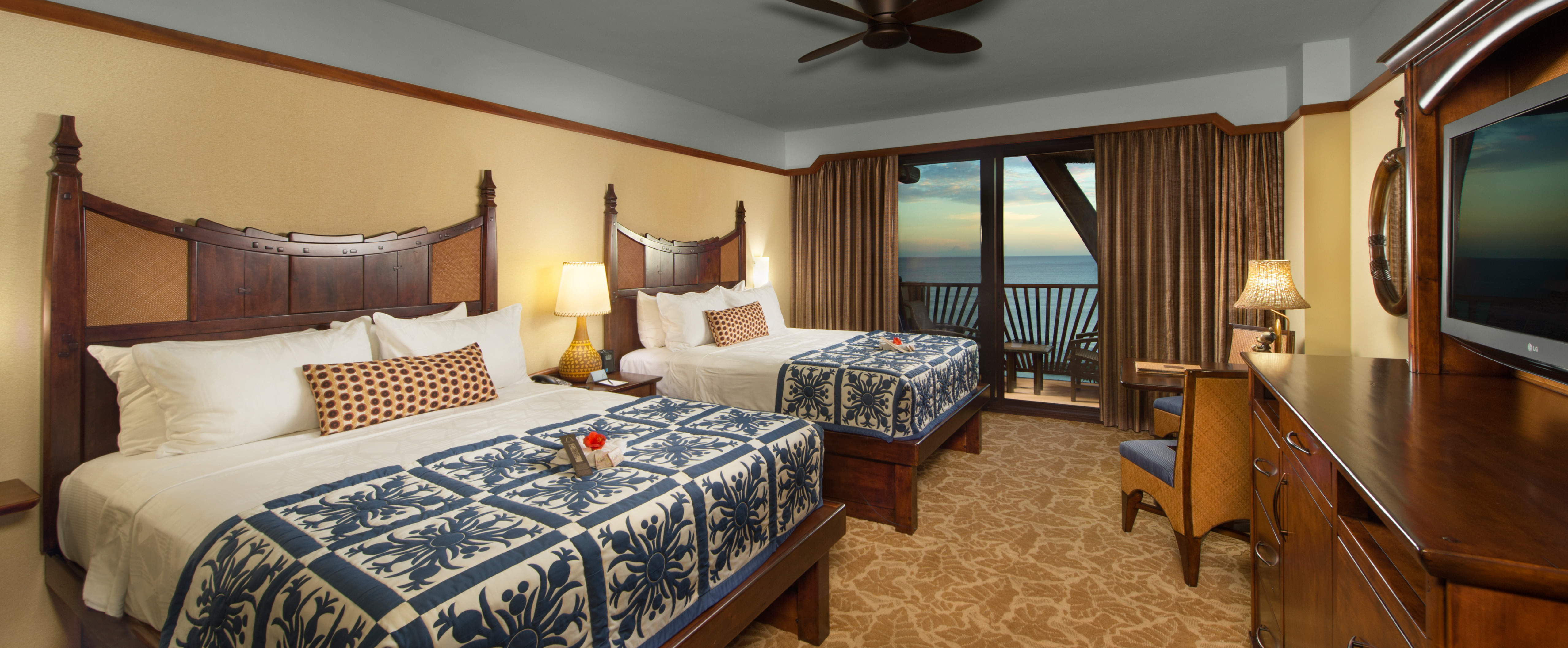 We arrived at Aulani around 1pm and were pleasantly surprised that they were able to give us a room at that time. At check in they will give you an activity paper for everyday of your stay which mentions all the various activities that you can take part in during your stay. I was able to use my cast member discount to get an Aulani Disney Vacation Club villa. A great tip is that these rooms are not exclusive to vacation club members. The rooms at Aulani are spacious and full of charm. My room had a comfy bed, a pull out couch, a balcony, a kitchenette, and a bathroom that was pretty incredible as well.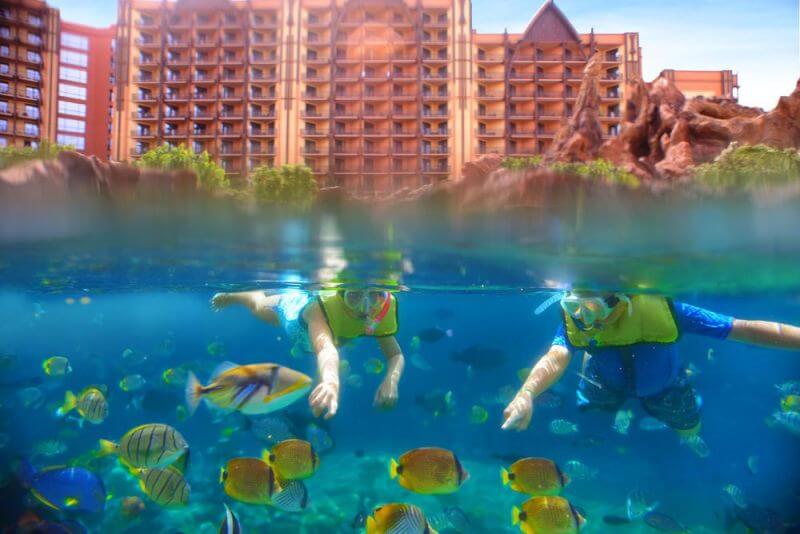 As nice as the room was we were ready to explore Aulani and find some food. We ate at Off the Hook right by the pools which provided a relaxing atmosphere. If you really want to add some fun to your lunch you can order any drink inside of a pineapple! One of the best parts of any Disney vacation is the food. Be sure to check out my post on 5 things to eat at Aulani Resort Restaurants.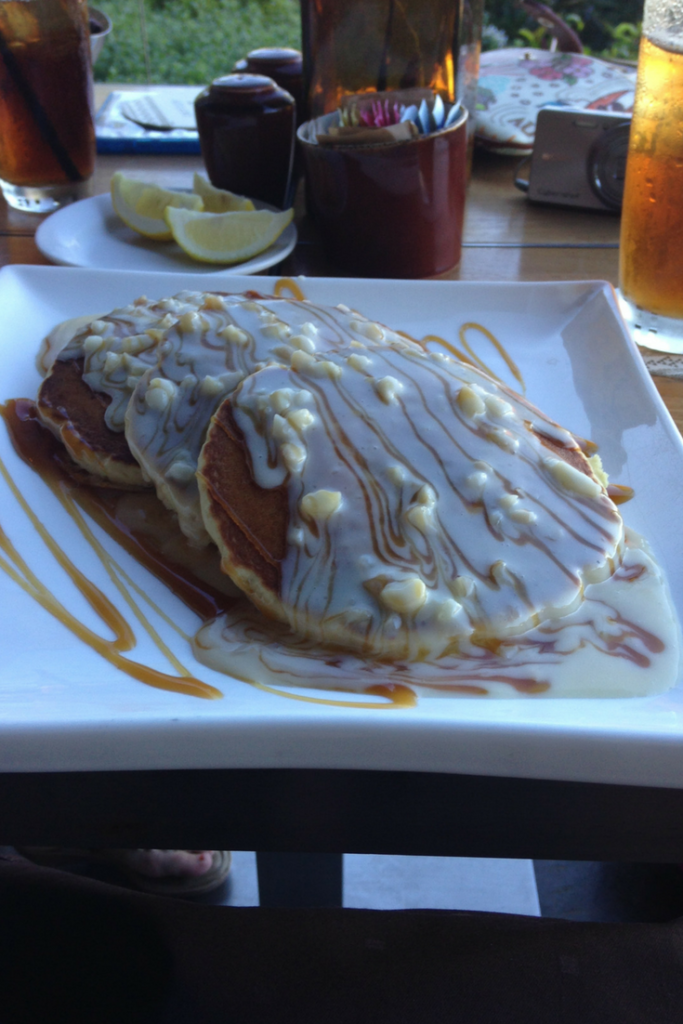 After we finished lunch we decided it was time to start having some fun in the sun. We started out with the water slides. When we were putting our stuff down on some chairs we saw that Goofy was in the water posing for pictures with guests in their inner tubes. Only at a Disney Resort will you find a character in the water to take a picture with you.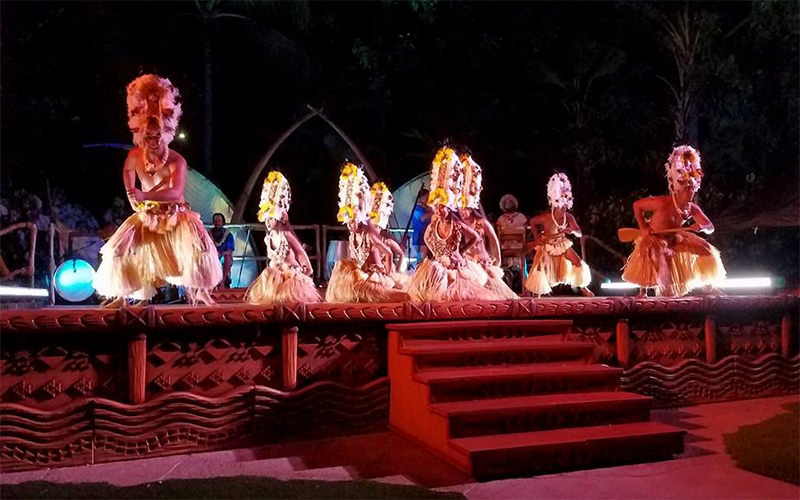 There are two water slides in the pool area, one is a body slide that will let you into a pool and the other is a inner tube type slide which lets you into the lazy river. The lazy river, or as they call it Waikolohe Stream, is very relaxing and offers great views of the resort. There is also an adults only pool, a beautiful infinity pool with a hot tub, a separate adults only infinity hot tub, and rainbow reef where you can rent snorkeling gear and swim with some fish.
They have a really cute water play area that my friend and I found out the hard way is only for children. If you get hungry for a snack while at the pool they have a shave ice shack with several options. We chose guava shave ice with sweet condensed milk poured over it and I would highly recommend it. There is a also a small shop where you can buy candy bars or dole whip pineapple soft serve.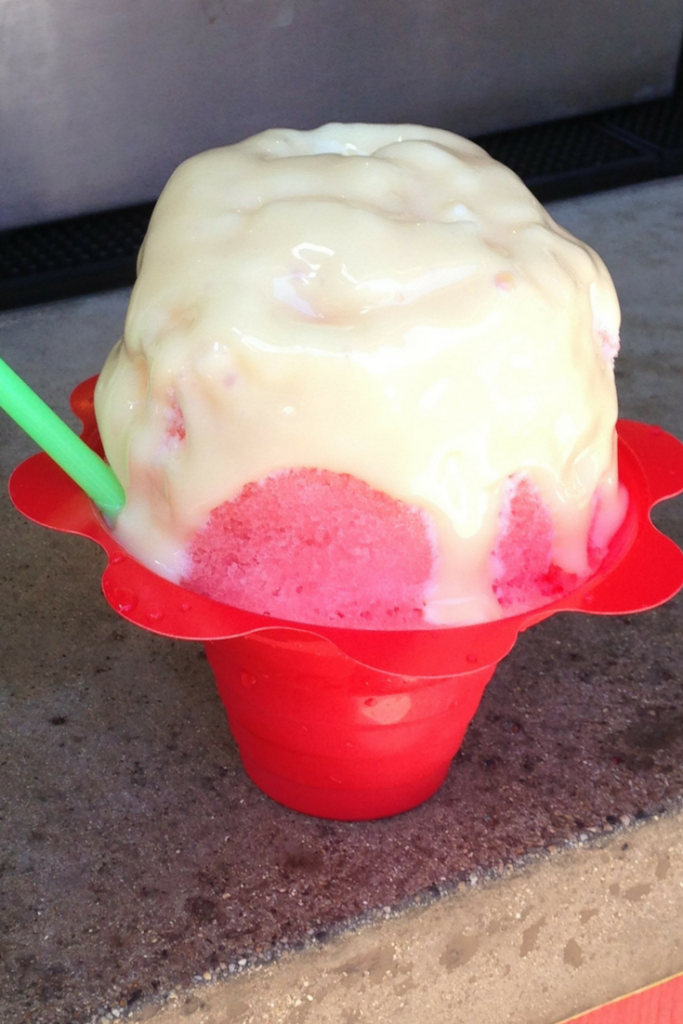 As amazing as the pools are if you come all the way to Hawaii then you will probably want to spend some time in the ocean. Aluani has a small beach that is only shared with one other hotel. The area is so beautiful and you have quite a few options if you want to do more than swimming. I rented a kayak and my friend rented a paddle board.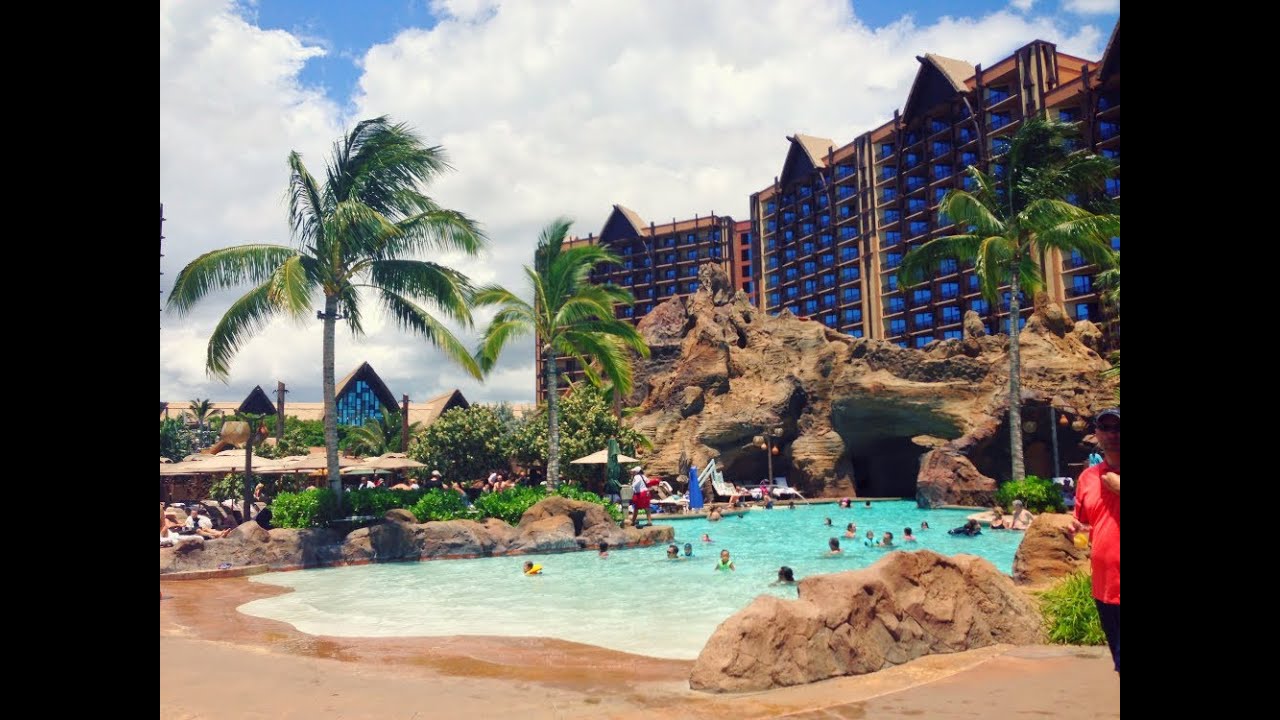 For an hour I paid $15 and she paid $20 and the Aulani cast members on the beach were so amazing. I asked if they wouldn't mind taking some pictures for us and they were so great at taking plenty of pictures for us. You can also rent some water toys from the Marriot hotel next door or even bring your own inflatable rafts or floats.

Once we had our fun in the sun it was time for us to get ready for dinner. We had made dinner reservations for the Makahiki restaurant which offers a dinner buffet. Typically I am not a huge buffet person but the selection of food here was incredible. I also really enjoyed the live music but of course my favorite part was the dessert. The buffet is pricey but it's Hawaii and you are on vacation so you might as well enjoy it right? After dinner we headed out to see the Starlit Hui show which is a fun family friendly event.
If you arrive early you can grab the mats that the cast members give out and get a stop towards the front. Once you get your spot you can visit different stations where you can learn to make a flower bracelet or play some games. The show is closest thing that Aulani has to a luau and is really good. The best part of the show is when the Disney characters came on stage to dance.
Looking for more to do? Check out my post on 20 Things to do at the Disney Hawaii Resort Aulani.