This post contains affiliate links. You can read my disclosure policy here.
Aloha! Are you planning a trip to the Disney Resort Hawaii Aulani? If so, I am so excited for you. The weekend I spent at Aulani is something I still day dream about three years later. I cannot wait until the day that I am able to go back. It was one of the most peaceful, special, and magical places that I have ever visited. My goal is to use my memories of my vacation to help you fully enjoy this paradise.
Here are 20 things you must do at the Disney Resort Hawaii Aulani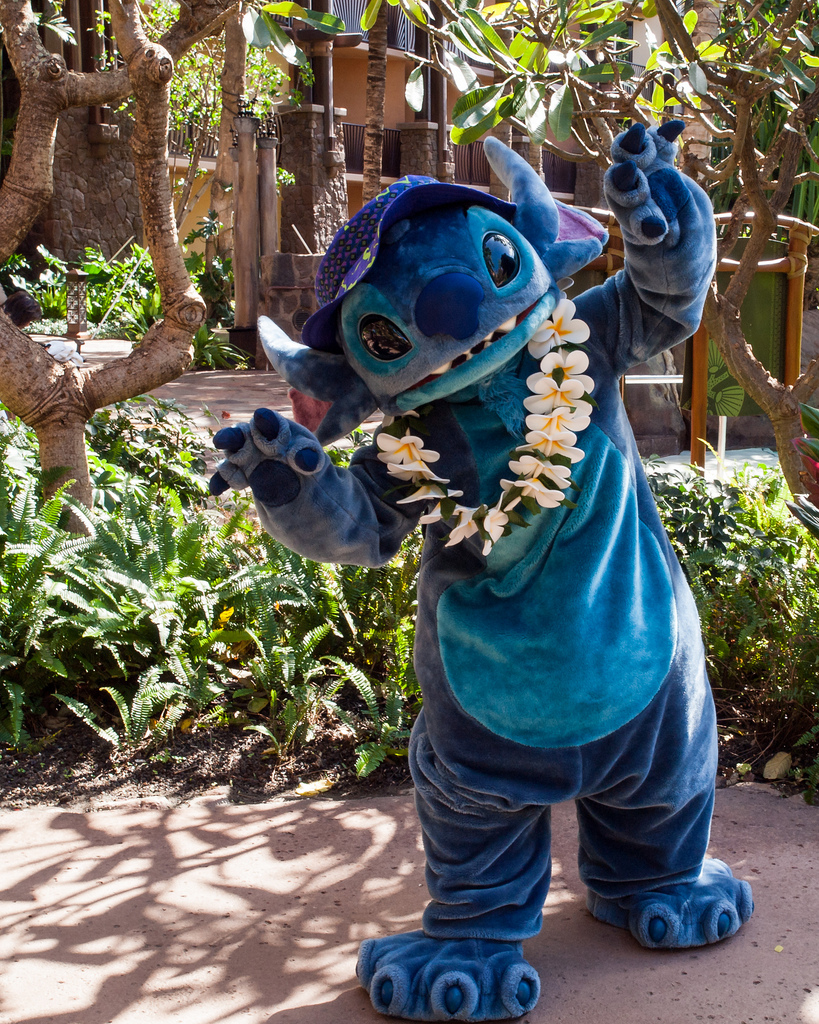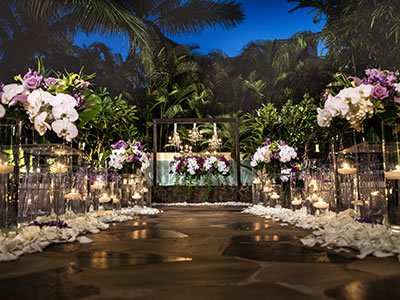 Swim In Every Pool
There are several pools at Aulani, each offering something different. My favorite is the infinity pool above. There is an adults only pool, another pool with water slides, and more. The pools are exclusive for hotel guests. Every day a wristband is issued to hotel guests who show their room keys. Without the wristband in the correct color you will not be allowed in the pools. Towels and water are provided for guests in the pool areas. If you would like to capture the pool empty like I did be sure to wake up very early! Are you in need of a Disney style swim suit? Check out this cute Ariel inspired one.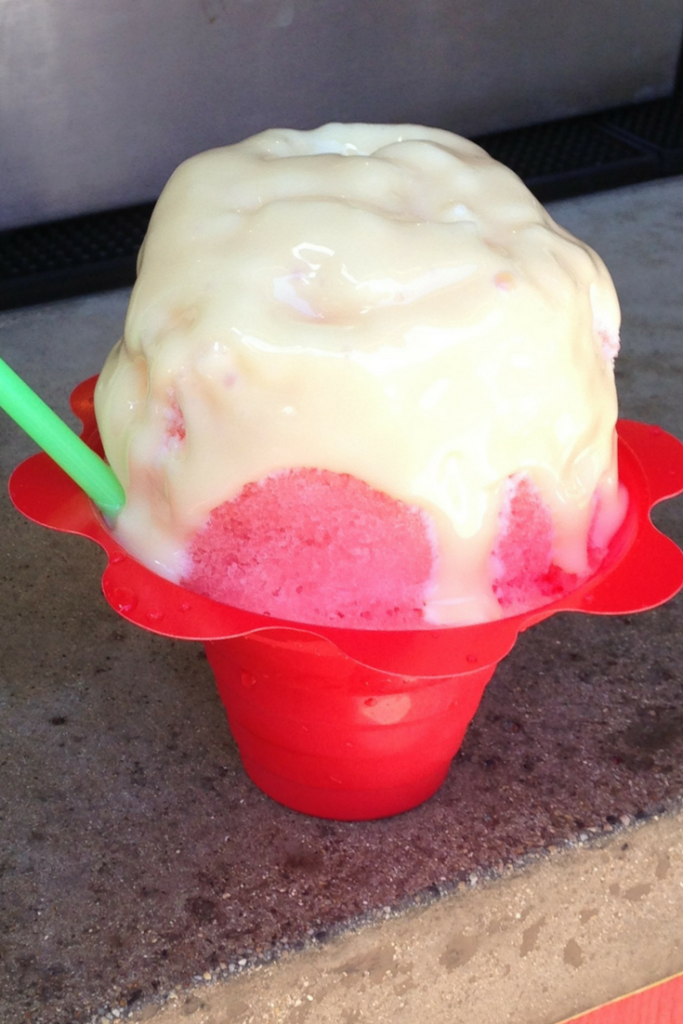 Relax in the Waikolohe Stream
This is Aulani's lazy river and it was one of my favorite things about the entire resort. It was relaxing and a fun way to see some of the resort. It might take a few minutes for a float to open up but eventually you will be able to grab one. Keep an eye out for characters like Goofy who might be in the water to interact with guests.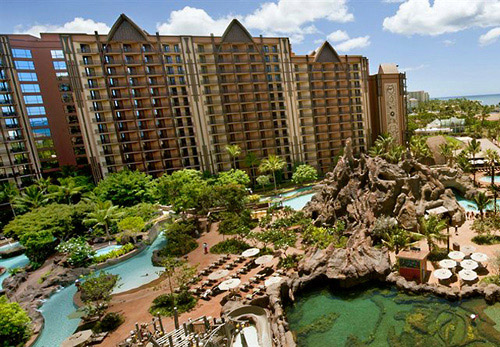 Try Out All Of The Slides
Disney's Aulani has more water related activities than any other resort I have ever stayed at and I love it. Now they don't have so many activities that you'll feel like you're at a water park but there is enough to keep you busy for hours. I loved checking out the different slides that the water area has to offer. I prefer the one with the inner tube but they were all good. The only thing that bummed me out about the water area is that the playground is just for children. Sometimes adults want to run around and play too!

Kayak or Paddle Board
While I truly enjoyed every second I spent in the pools I loved staying on the beach. The water was peaceful and gorgeous! I decided to kayak since it was something that I have never done before. My friend decided to paddle board and we both had a great time. The water is gentle enough around Aulani that it is perfect for first timers. In the future I would love to bring a cute float for the ocean. I can easily imagine myself with a pineapple float, a unicorn one, or this amazing mermaid tail float.


Watch the Sunrise/Sunset
If you can do both I highly recommend that so you can truly capture and experience the beautiful scenery. I am not a morning person but I am so happy that I woke up for the sunrise here. Not only was I able to take some fabulous pictures but no one is in my pictures since most people were sleeping. Sunset was even more spectacular the sunrise.


Take Time To Walk Around
I am so happy that I took the time to truly explore Aulani. Each day I spent time walking around until I had seen it all. The attention to detail that the imagineers put into this resort is outstanding. There are so many hidden treasures and special touches that can only be found if you take the time to look.
Check Out The Vacation Club Rooms
I stopped by an open house for the vacation club rooms. You don't have to listen to a sales pitch which is awesome. I basically just stopped in so I could take pictures of the resort from the balcony. However, if you are interested in being a regular at Aulani this could be more than a great photo op for you.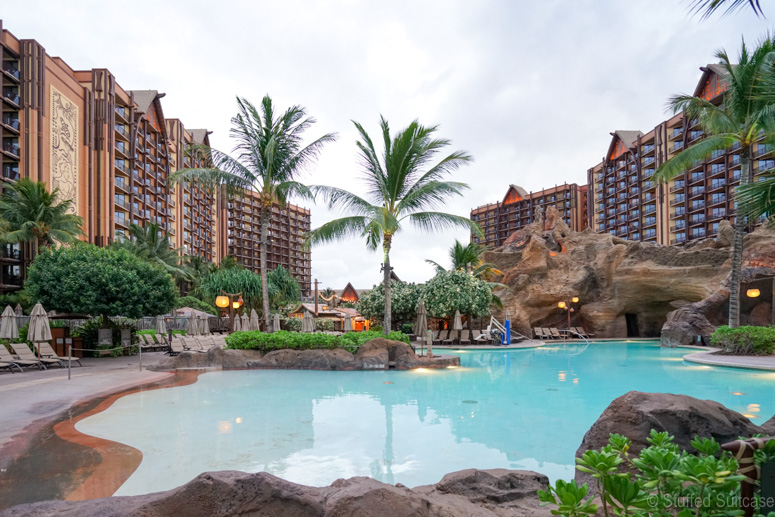 Fine The Menehune Located Around The Resort
Are you familiar with hidden mickey heads that imagineers hide through the Disney parks? Well, at Aulani you can find menehune in several places. They aren't always hidden but you won't spot them immediately if you are not intentionally looking for them. I was constantly on the lookout and loved spotting them.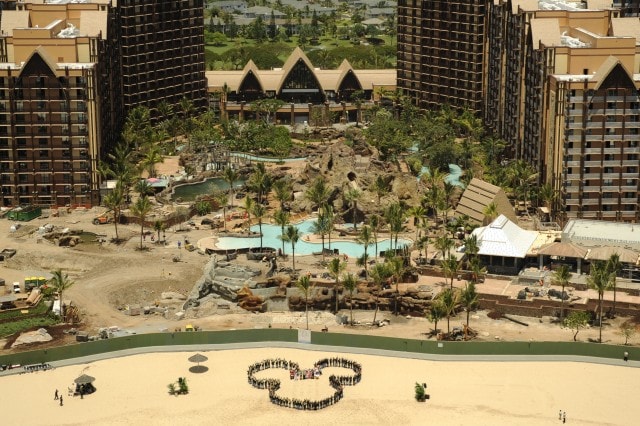 Have Breakfast with Mickey Mouse And His Friends
The characters are not out and about 24/7. If you are very interested in seeing the characters the breakfast buffet is a great option. Not only will you be treated to delicious food but you will get to meet several characters all at once. That way you don't have to check the activities schedule and try to fit meeting the characters into your day. Character dining is available at Makahiki.

Try The Macademia Nut Pancakes at 'Ama 'Ama
These are hands down the most incredible pancakes that I have ever had in my life. Please try these if you have breakfast at 'Ama 'Ama. This restaurant is fabulous to visit for the beautiful view of the ocean and the out of this world delicious food. I cannot stress enough how incredible the pancakes are.
Book An Experience At The Spa
My first ever spa experience was at Laniwai and it was such a fantastic experience. Before the spa treatment I had plenty of time to enjoy the outdoor spa facilities which was a pampering experience on its own and that was way before my massage. It is a luxurious treat for sure but it was well worth saving for!
Enjoy Rainboof Reef
You can snorkel at Rainbow Reef if you'd like. I'm not a big fan of snorkeling so I was happy just to see rainbow reef from below.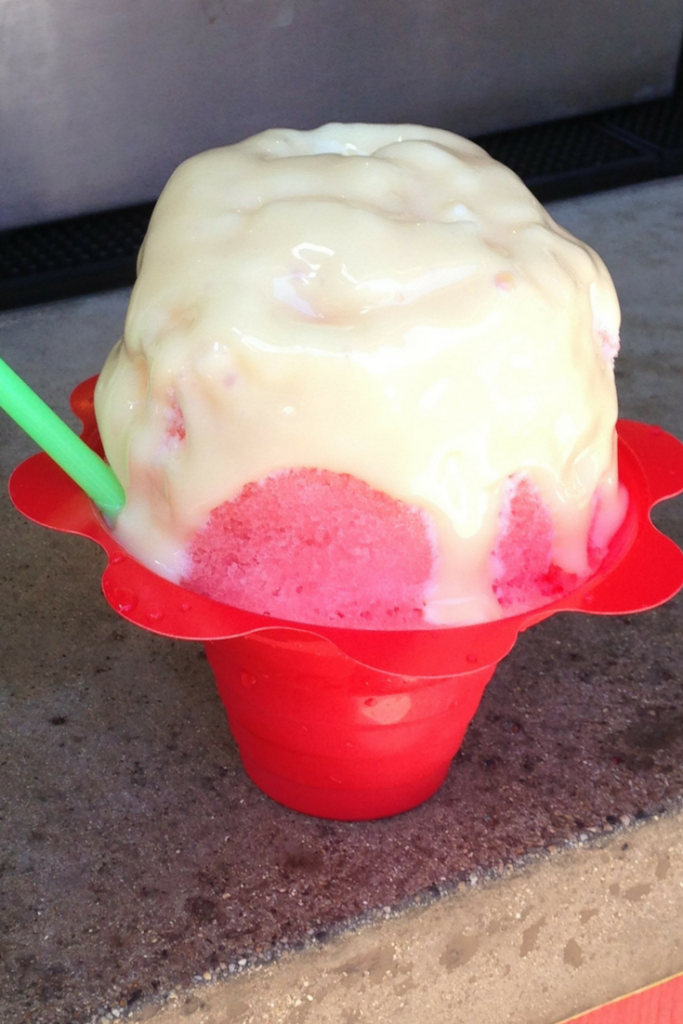 Eat The Shave Ice
I had the guava shave ice with sweetened condensed milk. OMG, it was so incredibly tasty! It is also massive so I highly recommend sharing.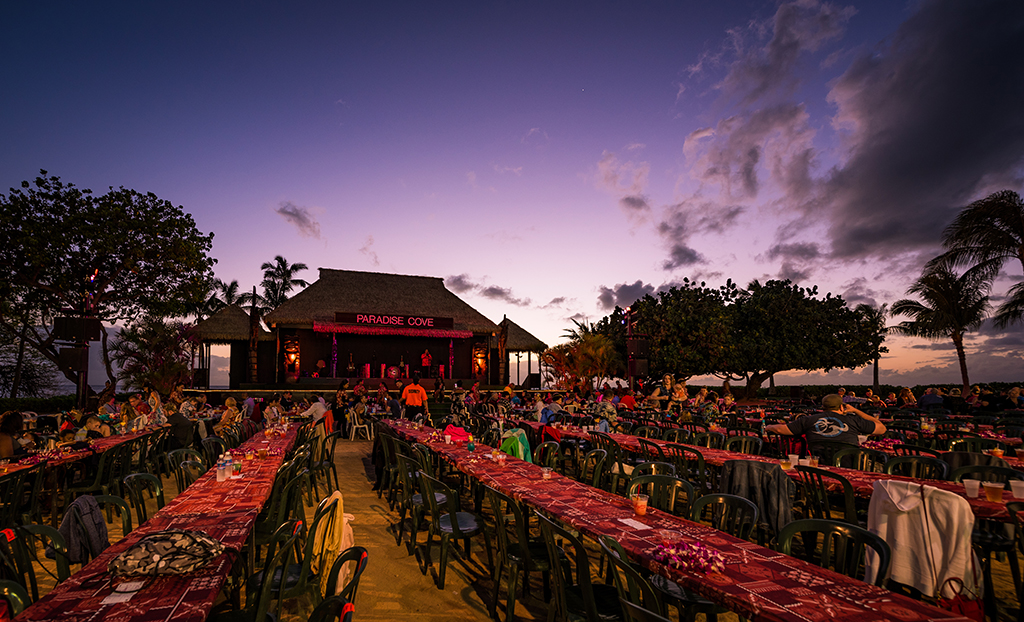 Experience a Luau
When I visited Aulani they did not offer a luau experience so I went to one down the street at Paradise Cove. You can walk to Paradise Cove in under ten minutes and I have no doubt that you will have a wonderful experience. However, Aulani now offers there own luau experience. Regardless of which location you go to no trip to Hawaii is complete without a luau.
Take A Free Guided Tour Of The Resort
This is something that I wanted to do on my trip and just ran out of time. However, I have no doubt that it would be filled with interesting information. This is a fantastic way to learn about the history and details at Aulani.

Learn Some Hawaiian Words At The 'Ōlelo Room
Everything in this bar has the Hawaiian word written on it. This is a fun way to learn some new words while enjoying a drink.
Talk To The Cast Members
Every single cast member that I spoke with at Aulani was full of joy and was happy to share information about the island and the resort with me. They all went above and beyond in providing excellent guest service. Take your time to ask them questions and see what tips they have for you.
Check Out The Artwork Throughout The Resort
Stunning artwork can be found all around the resort. The last night of my visit I went to every floor to take pictures of the artwork. It is fantastic and all done by local artists.
Check Out A DVD Or A Game For Your Room
My friend and I checked out a few DVDs that we watched in our room when we need to a take a break. I loved being able to borrow a classic Disney movie to enjoy. You can also borrow a game too. Stop by the Pau Hana room to see what they have.
Make Sure To Check Out The Daily Schedule
The schedule is filled with activities both free and paid. There is so much going on and you likely won't want to miss out on any of it. The activities schedule is the best way to get the most out of your stay.