Are you heading to the happiest place on earth looking to have a magical day? It can be overwhelming to plan your day because there are so many things to do at The Disneyland Resort. I worked at there for four years and have visited the parks countless times. I love that even with all I've done there are still new things for me to do at the parks. I've put together a list of 101 things to help you decide what to do at Disneyland. Want to hear something crazy? This list could be even longer!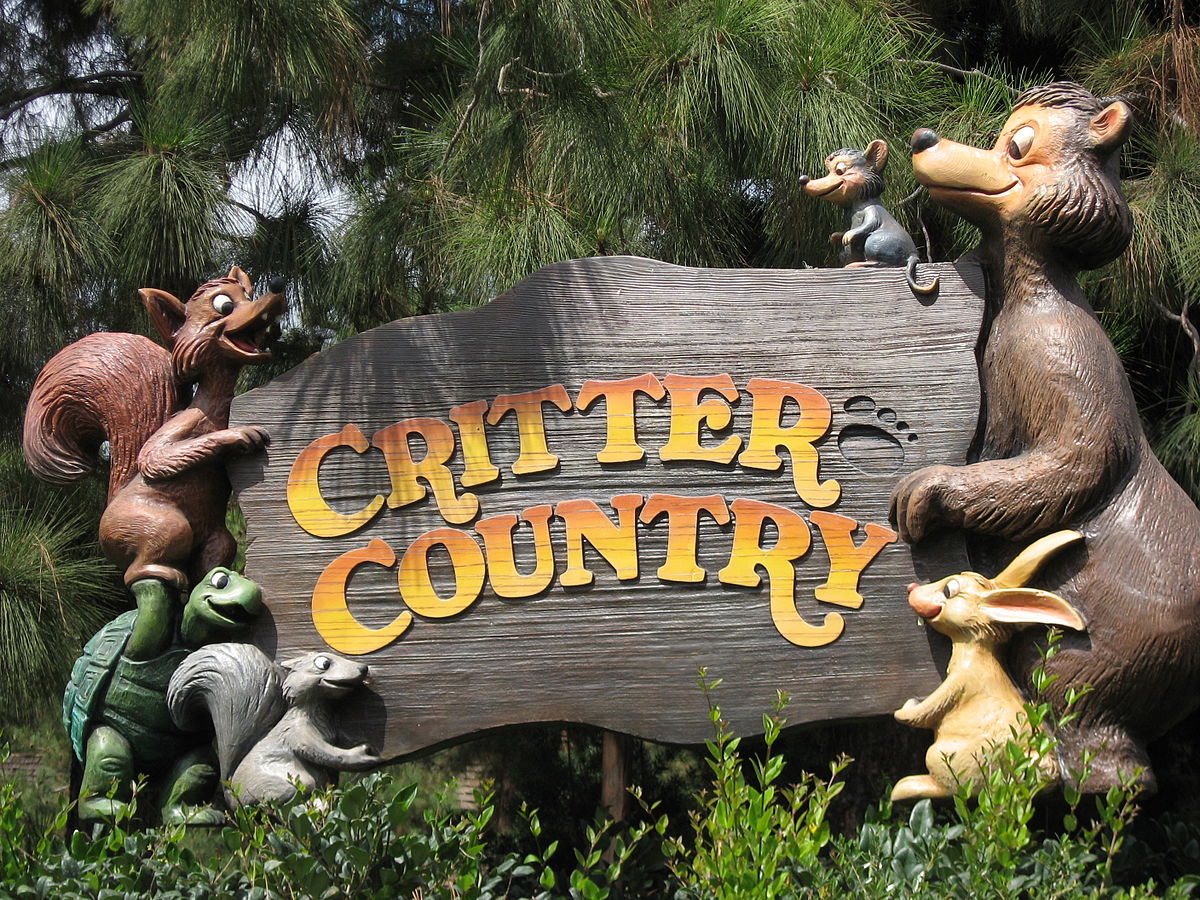 Townsquare
1. Take a picture with/of the floral Mickey
This is the most photographed spot in the world. It is the first thing you see upon entering Disneyland Park. If you're a first time visitor getting a picture here is a must.
2. Take a ride on the Disneyland Railroad
The Disneyland Railroad is currently unavailable due to construction for Star Wars land. However, when it is operational it is a great way to get from one area of the park to another. Lucky guests can take a ride on the Lilly Belle which is a private railroad car used by Walt Disney and his special guests.
3. See the inside of Walt Disney's Private Apartment
I need to point out that this experience is not available to everyone. My first time in Walt's apartment was as a cast member for a special experience. The second time I was in his apartment was as a tour guest on the Walk in Walt's Disneyland Footsteps tour. Once I became a tour guide myself I had the privilege of going in here several times. Even if you can't go inside you can see the lamp in the window.
When Walt Disney was in his apartment he would turn the lamp in the window on. The lamp is now left on 24/7 in his honor.
4. Take a guided tour
There are multiple choices when it comes to guided tours. As a previous tour guide I can tell you that the experiences are very special and unique. For first time visitors the Welcome to The Disneyland Resort Tour is fantastic. You can also enjoy Discover the Magic, Walk in Walt's Disneyland Footsteps, Disney California Story and the Cultivating the Magic Tour. Special holiday tours include The Happiest Haunts Tour and The Holiday Time at the Disneyland Resort Tour.
The tours typically include expedited access to select attractions. This is a great way to hear some special stories about a place that means so much to so many. You'll also get a souvenir name tag, collectible pin and memories. I highly recommend guided tours.
Main Street U.S.A
5. Eat a corn dog from the truck on Main Street
Guests rave about these corn dogs. They are very tasty!
6. Have breakfast with the characters at the Plaza Inn
There are five character dining locations at The Disneyland Resort. The Plaza Inn is the only character dining option inside Disneyland Park. Join Minnie and her friends for a buffet breakfast. The food is good and this is a great chance to meet multiple characters. This is also a great place to come for fried chicken for lunch or dinner without characters.
7. Watch the parades
Main Street USA is one of the best places to watch the parades from. There are plenty of benches available on a first come first served basis.
8. Walk through Sleeping Beauty's Castle
Once you're done taking pictures of the outside you can walk through the castle. You'll see the story of Sleeping Beauty unfold as you go through.
9. Make a wish at Snow White's Wishing Well
Located to the right hand side of the castle is a wishing well. This is the perfect spot to toss a penny and make a wish. Plus, you never know what characters you will find here.
10. Watch the fireworks in front of the castle
The front of Sleeping Beauty castle is the most popular spot to watch the fireworks. You have to be willing to wait for a long time for this view but it's worth it.
Adventureland
11. Get a dole whip
Dole whip, pineapple soft serve, is arguably the most popular snack at The Disneyland Resort. I like to get a dole whip float which is soft serve on top of pineapple juice.
12. Visit the Enchanted Tiki Room
This is not one of the most exciting attractions. However, it is considered a Disney classic and as a child I loved the Tiki Room. This is a great place to go when you need to sit down.
13. Ride the world famous Jungle Cruise
I love the Jungle Cruise and their corny jokes. This is a real family friendly attraction. Did you know they decorate for the holidays and change the name to Jingle Cruise?
14. Ride the Indiana Jones™ Adventure
Indiana Jones™ is one of the most popular and exciting attractions in the park. Getting a fastpass sooner than later is highly recommended.
15. Explore Tarzan's Treehouse
The treehouse takes up very little of your time as long as there is no line. I love Tarzan so I appreciate this.
New Orleans Square
16. Ride Pirates of the Caribbean
This is a boat ride so please know that you will probably get wet. I consider this classic Disney attraction a must do.
17. Eat at the Blue Bayou
Did you know that you can eat inside of the Pirates of the Caribbean attraction? The Blue Bayou is my favorite Disney restaurant. The monte cristo is fantastic! Reservations are highly recommended.
18. Try the beignets at the Mint Julep Bar
Mickey shaped beignets are not only adorable they are delicious. A beignet is a fluffy pastry tossed is powdered sugar. You might want to try a Mint Julep while you're here too.
19. Visit the Disneyland Dream Suite
The Dream Suite, located above Pirates of the Caribbean, is a place where lucky guests can sleep inside the park. The experience can only be won. I toured the suite as a cast member. It is beautiful and full of special touches. When Walt's private apartment is unavailable guests on a Walk in Walt's Disneyland footsteps tour they get to go in here. Other than that only invited guests can step inside.
20. Dine at Club 33
I am still waiting for the lucky day when I can dine at Disneyland's most exclusive restaurant. Club 33 is a members only establishment. You can find the old entrance next to the Blue Bayou. The new entrance is over by the New Orleans Train station. The only way to dine here is to be invited by a member.
21. Watch Fantasmic!
Fantasmic! is currently unavailable due to the the construction of Star Wars land. However, when the show is available it is a must see. Mickey faces off against the Disney villains in this remarkable show.
22. Ride Haunted Mansion
Another classic Disney attraction that should not be missed. From September to January the mansion undergoes a makeover. Jack Skellington, from The Nightmare Before Christmas, takes over the Haunted Mansion. The decorations are incredible and make the attraction even more fun.
Critter Country
23. Ride Splash Mountain
This is a water ride and you will get wet, possibly soaked. Splash Mountain is my favorite attraction because of the steep drop.
24. Paddle on the Rivers of America with Davy Crockett's Explorer Canoes
This is currently unavailable due to construction. However, when it is available the canoes are a lot of fun. You will join other guests in paddling around the Rivers of America. There is hardly ever a wait which makes this is a good thing to do.
25. Eat by the water at Hungry Bear
If you want a relaxing lunch in the shade the lower level of the Hungry Bear is perfect. Whether you eat or not this is a nice place to rest.
26. Ride The Many Adventures of Winnie the Pooh
This attraction is perfect for the little ones. When the line is short even my friends and I like to go on it.
Frontierland
27. Ride Big Thunder Mountain Railroad
This is my favorite roller coaster at The Disneyland Resort. For a faster experience ride in the back row.
28. Cool down inside the Golden Horseshoe
This is a great place to watch a show and/or enjoy a snack.
Fantasyland
29. Try and pull the Sword in the Stone
This is a great picture spot.
30. Ride Dumbo the Flying Elephant
Either before or after you ride you can take a picture in a stationary Dumbo.
31. Ride the teacups at the Mad Tea Party
As long as you don't get dizzy easily this is such a fun ride. If you can't get good pictures on the ride visit the stationary teacup by the Madhatter shop.
32. Ride Casey Jr. Circus Train
This adorable train is faster than it looks. Even as an adult I have fun on this.
33. Ride Storybook Land Canal Boats
Take a relaxing boat ride through a whale's mouth. You'll see miniature recreations of the homes of Disney characters. This attraction closes during parades.
34. Ride "it's a small world"
This was my favorite ride when I was a child. For the holidays "it's a small world" is decorated beautifully and is a must see at night when it is lit up.
35. Ride the Matterhorn Bobsleds
This attraction is exclusive to The Disneyland Resort. The Matterhorn is a bobsled style roller coaster. It is a fun ride but it is not very comfortable.
36. Ride Alice In Wonderland
This is an adorable classic attraction.
37. Take a spin on Mr. Toad's Wild Ride
Once you finish riding the attraction you can pose for a picture in a stationary car in the front.
38. Ride Peter Pan's Flight
Peter Pan always has one of the longest lines. It is best to do this attraction first thing in the morning or after the fireworks when it reopens. All attractions connected to the castle close for the fireworks.
39. Ride Snow White's Scary Adventures
This dark ride is great for fans of the movie.
40. Ride Pinocchio's Daring Journey
Similar to Snow White, Pinocchio is a dark ride great for fans of the movie.
41. Ride the King Arthur Carrousel
Keep an eye out for Jingles the lead horse and Walt Disney's favorite. The horse has even been dedicated to Julie Andrews.
Toontown
42. Ride Roger Rabbit's Car Toon Spin
This attraction lets the guests spin their car throughout the ride.
43. Ride Gadget's Go Coaster
This little roller coaster is perfect for little children who are not tall enough for Space Mountain or the Matterhorn.
44. Visit Mickey's House
You can walk through Mickey's home before meeting with him.
45. Visit Minnie's House
Walk through Minnie's home before meeting her in the backyard.
Fantasyfaire
46. Meet the Princesses
You can always find more than one princess inside the Royal Hall.
47. Catch a show
You can watch a short but cute show here. Arrive early to guarantee a seat and better view.
Tomorrowland
48. Participate Jedi Training Academy
Is your child ready to take on Darth Vader? The Jedi Training Academy is a lot of fun.
49. Ride the Finding Nemo Submarine Voyage
If you're not claustrophobic this attraction is a good one. Step onboard a real submarine for a journey with Nemo and his friends.
50. Go for a drive on Autopia
This attraction is perfect for children. Be ready for them to drive you crazy!
51. Take a ride on the Monorail
Take a ride to the Downtown Disney district. Ask politely to see if you can ride in the front with the driver.
52. Ride Space Mountain
Space Mountain is the most popular roller coaster at The Disneyland Resort. This is a must do attraction.
53. Visit another planet on Star Tours The Adventures Continue
If you get motion sickness this attraction is not the right one for you. Star Tours is a Star Wars themed motion simulator.
54. Help fight Emperor Zerg on Buzz Lightyear Astro Blasters
Do you have a competitive side? Aim for the diamonds & the triangles to get a big score. Keep shooting at all times in this game/ride.
55. Take a ride on Astro Orbitor
If you like Dumbo but want to go higher Astro Orbitor is the ride for you.
Are you planning on visiting The Disneyland Resort soon? My Disneyland Travel Guide can help make your planning process easier. You can find out more about my guide here.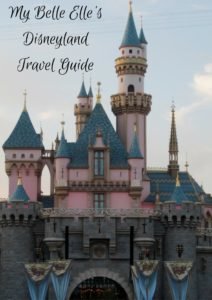 Disney California Adventure
Buena Vista Street
56. Meet Oswald
Oswald the lucky rabbit was one of Walt's cartoon characters before Mickey Mouse. He lost the rights to Oswald which led to the creation of Mickey. In recent years the Walt Disney Company bought the rights to Oswald.
57. Ride the Red Car Trolley
You can ride the Red Car Trolley from Buena Vista Street to Tower of Terror in Hollywoodland. The trolley makes two stops a long the way. You can always watch the Newsboys show in one of the trolleys.
58. Dine at Carthay Circle
Carthay Circle is an upscale Hollywood themed restaurant. The food here is spectacular.
59. Visit the 1901 lounge
1901 is a private lounge for Club 33 members.
Hollywoodland
60. Ride Guardians of the Galaxy Mission Break Out.
Make sure to drop in and enjoy this fun free fall. This attraction used to be the Hollywood Tower of Terror. You can read all about the new attraction here.
61. Ride Monsters, Inc. Mike and Sulley to the Rescue
Take a trip to Monstropolis to see Mike and Sulley.
62. Visit the Animation Academy
Inside the Animation Academy you can learn to draw a character. Make time to stop by Turtle Talk with Crush.
63. Watch Frozen Live at the Hyperion
If you're looking to enjoy a show this is one to check out.
64. Watch Disney Jr Live on Stage
Visit Mickey and his friends from Disney Jr. Children are able to move around and dance during the show.
Bugsland
65. Flik's Flyers
Take a ride up in the sky.
66. Francis' Ladybug Boogie
Feeling in the mood for bumper cars?
67. Heimlich's Chew Chew Train
This slow moving ride is adorable!
68. Stop by the churro cart for a snack
Is it really a Disney trip without a churro?
69. Look for the 4 leaf clover
Make sure to look up while you walk through the land.
70. Have kids? Let them play in the water
You can run around in the water and have some fun.
Carsland
71. Radiator Springs Racers
This must do attraction is the most popular one in Disney California Adventure. Make sure to get a fastpass for this ride when the park opens. Or try the single rider line for a quicker wait.
72. Luigi's Rollickin' Roadsters
This is the newest ride to the park replacing Luigi's Flying Tires.
73. Mater's Junkyard Jamboree
This attraction is surprisingly fun for all ages.
74. Grab some snacks at the Cozy Cone
Order a popcone, or ice cream cone!
75. Meet Mater and Lightning McQueen
Stop by the Cozy Cone to see these two characters.
Pacific Wharf
76. Get a free bread sample at the Boudin Bakery
You can get a free sample to enjoy while taking a small & quick tour.
77. Get a free chocolate square
Stop by Ghirardelli for a free sample of chocolate.
78. Order a bread bowl from the Pacific Wharf Bakery
Fresh bread bowls with tasty soup is always a good choice.
Paradise Pier
79. Order some Lobster Nachos
Stop by the cove bar for the lobster nachos.
80. Dine with Princesses
You can eat breakfast or lunch with Disney Princesses at Ariel's Grotto.
81. Watch World of Color
Make sure to get a fastpass, by Grizzly River Run, to enjoy this nighttime spectacular. World of Color is one show you cannot miss. Please note that you might get wet.
82. Watch the parade
Don't miss the Pixar Playparade as it passes through the park from Hollywoodland to Paradise Pier.
83. Play some Boardwalk Games
You can play fun boardwalk games for some cool prizes.
84. Looking for a cool snack?
You can get swirl soft serve ice cream on the pier.
85. Ride California Screamin'
This roller coaster starts with a blast of speed.
86. Compete against your family and friends on Toy Story Midway Mania
This is one of the best attractions in the park. Aim well and keep shooting.
87. Ride Mickey's Fun Wheel
You can chose between a regular ferris wheel car and a swinging one.
88. Eat a turkey leg
Turkey legs are another popular thing to eat while at Disney.
89. Ride the Silly Symphony Swings
Enjoy the swings for a fun view of Paradise Pier.
90. Ride Jumping Jellyfish
This is a nice alternative for those not tall enough for Tower of Terror.
91. Ride the Golden Zephyr
There isn't much to say about this ride other than the line is short.
92. Ride The Little Mermaid Ride Ariel's Undersea Adventure
Take a ride with Ariel and her friends under the sea.
93. Ride Goofy's Sky School
This quick roller coaster can be a little jerky but fun.
Grizzly Peak
94. Explore Redcreek Challenge Trail
This is the perfect place for children to run around and climb on things. Looking to meet characters from Up? Look for Dug, Russell and Carl.
95. Cool off with Grizzly River Run
On a hot day this water ride is the best for cooling you off.
96. Take flight with Soarin' Around the World
This popular attraction has a new video that will take you around the world.
Miscellaneous
97. Have a Tea Party at The Disneyland Hotel
Classic Afternoon Tea is offered at SteakHouse 55 at The Disneyland Hotel.
98. Watch the Candlelight Processional
Every December a celebrity reads the Christmas Story while a choir sings Christmas carols.
99. Attend Mickey's Halloween Party
On select nights in September and October you can purchase tickets to Mickey's Halloween Party.
100. Don't forget to make time to shop
There are stores in every land in the parks as well as throughout Downtown Disney.
101. Visit the hotels
Even if you are not staying at a hotel at The Disneyland Resort does not mean that you cannot enjoy them. Relax by the fire at the Grand Californian Hotel while listening to the pianist. Or dine with Mickey Mouse at Paradise Pier.
Of course there are plenty of things to do that did not make the list. That is what makes visiting this place so great. Next time you're wondering what to do at Disneyland check this list again. Try and do something new.