The Mall of America is one of the ultimate shopping destinations in the USA. Shopping at this mall has been on my bucket list since I was young. For my 25th birthday my Mom and I planned a trip here. I'm sharing some Mall of America tips to help you get the most out of your visit.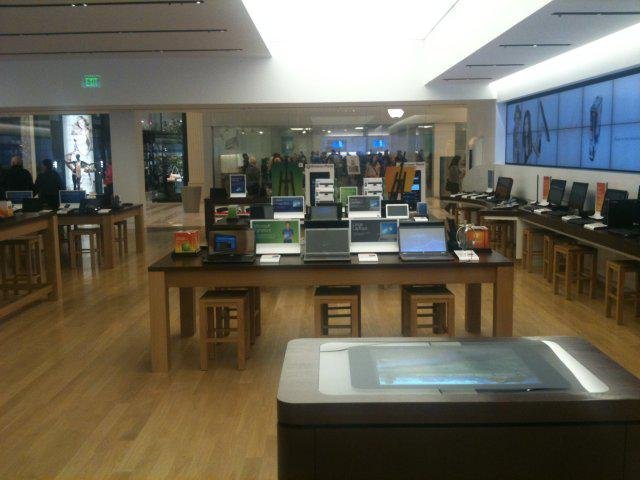 Mall of America Tips
Stay at the Radisson Blu Hotel Mall of America
We booked two nights at the Radisson Blu which is connected to the mall itself. The hotel picked us up from the airport and is only a short distance away. Since it was late December it was quite cold outside so staying in a hotel connected to the mall was brilliant. We only had to go outside coming and going to the airport. We checked into our room and were really pleased with the room and the bathroom.
The hotel is very trendy but in the best possible way. Both the rooms and the lobby have great decor. But of course the main reason to stay at the hotel is the access to the mall. A hallway connects the mall to the hotel and it is fabulous! Since we came to Minnesota specifically for the mall this was the best choice for us when it came to picking a hotel.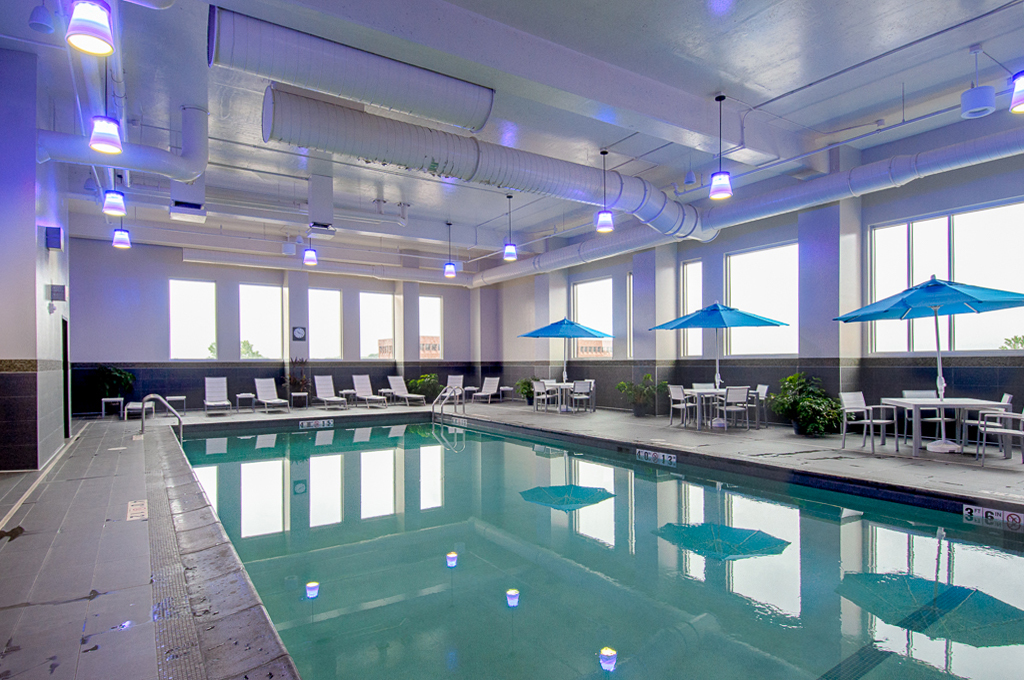 Within five minutes from leaving our room we were inside the mall. We both knew that the mall would be huge but I think we were both shocked by just how huge it was. We flew in the day before my birthday and decided to use the first day to explore and not book any dining reservations so that we didn't have anywhere we had to be by a certain time.
Eating at the Mall of America
Skip Tony Roma's: We know better than to shop on an empty stomach so one of our first stops was lunch at Tony Roma's. Tony Roma's is one of my moms favorite places but this particular location did not live up to past experiences. Let me save you time by warning you not to eat here. The food was below average, they do not serve the rolls that other Tony Roma's do and the atmosphere was incredibly disappointing. Once lunch was over we began our shopping marathon.
Bubba Gump Is a Good Choice: For dinner we decided to go to Bubba Gump Shrimp Co. where we always have a good time. My parents are members of the Landry's Select Club which is a rewards program that covers 35 different restaurants like Bubba Gump's across the country. It costs $25 to join but $25 is added to your account upon registration plus you get another $25 on your birthday. You get priority seating and earn points for every dollar you spend on food or in the restaurants stores. Joining this program might be a great way for you to enjoy Bubba Gump's while on your trip.
Check out the Crepe place on the bottom level: For breakfast we ate some delicious crepes and tried to make a plan for the day. We had dinner reservations at Benihana for dinner and decided that in the afternoon we would take a break from shopping and check out the Nickelodeon Universe.
Benihana is a great choice for birthday's:
Before my birthday I had joined the Benihana birthday club known as The Chef's Table. When you join The Chef's Table you will receive a $30 gift certificate to use during the month of your birthday and the only requirement is that it be used with at least one other paying adults meal. It was perfect because when my mom paid for her meal it made mine free since I ordered a $24 meal. The meal was delicious and they brought me ice cream with a candle and gave me two copies of pictures they took of me. This is certainly a great way to enjoy a nice meal on your birthday without costing an arm and a leg.
Nickelodeon Universe Mall America
If you go to the mall around Christmas time be sure to hang on to all of your receipts. For every $250 you spend you can get a wristband that is good for any ride all day long. However, be prepared to wait in line for at least an hour if not longer. My mom and I got our wristbands and we really enjoyed going on a roller coaster as well as the ferris wheel.
The Nickelodeon Universe is one of the best features of the Mall of America. How cool is it that there is a theme park in the middle of the mall? It is something that people of all ages will love.

Zip Lining at the Mall of America
In addition to enjoying some rides we also decided to zip line through Nickelodeon Universe. This is an additional fee, $17 if I remember correctly, but is more than worth the money. You also have an option of including a ropes course but since we were limited on time we chose just to zip line. Well that took an extremely long time as well but was worth the wait because how many malls can you go zip lining at? Just make sure not to show up to the mall in flip flops because those are not good for zip lining. They will provide a small locker for your belongings so don't leave anyone out just so someone can watch the bags.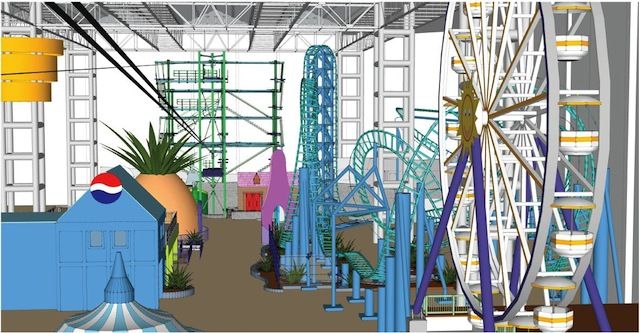 General Mall of America Tips
There are four levels of the mall, the fourth is primarily an entertainment level and does not wrap around the mall. We wanted to try to see as much as we can. We started off on the second level and just when I thought we had finally finished the level I would realize we were no where close to being done. The stores keep going and keep going, it is fabulous!