1.5K Flares
1.5K Flares
×
Are you planning a trip to Disneyland Paris? How exciting! One of the best decisions I made when planning my trip was booking one of the Disney Paris Hotels. Yes, you can find cheaper hotels in the nearby areas. However, depending on what you're looking for the Disney hotels might be the perfect choice for you too.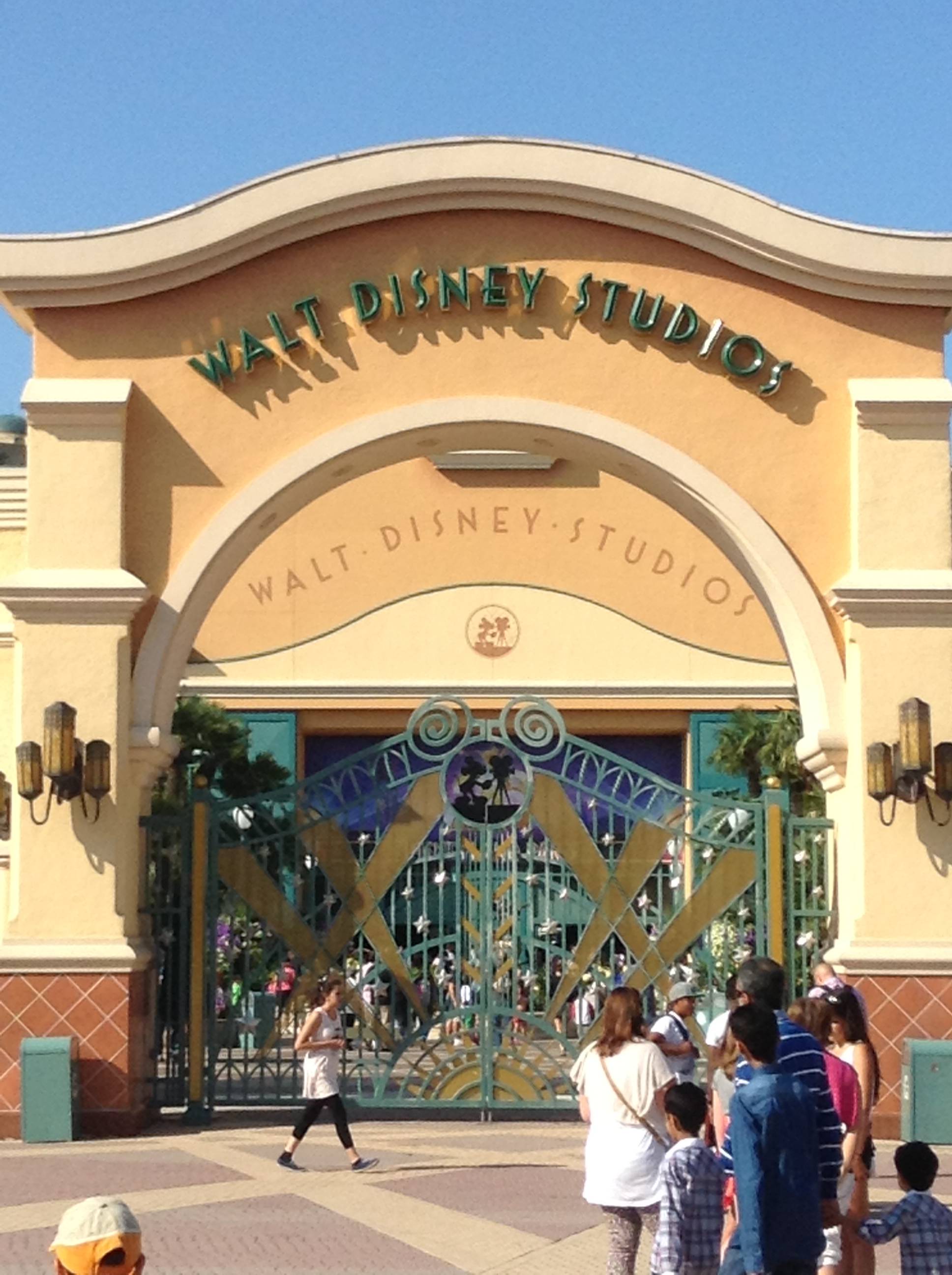 Disney Paris Hotels
There are several options for hotels at Disneyland Paris. The hotel options are the Disneyland Hotel, Hotel New York, Newport Bay Club, Sequoia Lodge, Hotel Cheyenne, and Hotel Santa Fe.
This section is for Disney Cast Members planning a trip to Disneyland Paris. If this is not you let me save you the time and encourage you to skip down to the next section. If you want to book a room at Disneyland Paris using your discount you must call them which can be a bit costly and inconvenient due to the time difference. If you plan on making any dining reservations I would encourage you to decide before you book because that will also need to be done over the phone.
I stayed at the Hotel Cheyenne. It is not the fanciest hotel but it was affordable and close to the parks. At check in we got our keys with a map of the hotel. The map was very helpful since the rooms at Hotel Cheyenne are divided among several buildings. We also got our Hotel Easy Pass which would provide us with complimentary breakfast every morning of our stay. I asked about a hair dryer and were given one that we paid a deposit for which was refunded when we checked out and returned it. If you need converters speak with the front desk and if they have any that are not already rented out they can help you out.
I regret now that I did not take any pictures of the room but my converters were not working with the outlets in the room and I was afraid of my camera battery dying only two days into the trip. By the time we got to our hotel room I had been awake for well over thirty hours so I was just happy to have a place to sleep!
Benefits Of Staying At A Disneyland Paris Hotel
Location: Unless you stay on property at Disneyland Paris you will need to take the train to get to and from the parks. We decided that the best thing for us would be to stay three nights at Disneyland Paris so that we could have two full days at the parks. That way when we were done at the parks or if we wanted to take a break in the middle of the day we could take a quick bus ride or walk back to our hotel. It made for a very convenient and relaxing stay and then on the third day we took the RER back to the middle of Paris and checked into a different hotel and spent the day seeing all of the great sights in the beautiful city. Depending on what you want out of your visit to Paris and or Disneyland Paris staying at Disney might not be the best option. I would encourage you to consider it though as it really adds to the experience.
Breakfast: On our first morning at Disneyland Paris I decided to try and have breakfast inside the Disneyland Hotel which meant that we would be able to see into the park while we were eating. I had read on someone else's blog that even though they prefer for you to use your easy-pass to dine at the hotel you are staying at you can use it at any of the hotels. We found the breakfast location at the Disneyland Hotel, showed our easy pass and were shown to a table with a view of Main Street and the castle! At this point I could hardly contain my excitement over going inside the park. They had quite a wonderful selection of food at this location, pancakes, waffles, muffins, fruits, and quite a few other options. We checked out the breakfast at Hotel Cheyenne the next day which did not even compare to the breakfast at Disneyland Hotel so a word to the wise eat breakfast at the Disneyland Hotel.
Read about the best Disneyland Paris Restaurants.
Extra Magic Hours: By far my favorite part of staying on property was getting to go into Disneyland Park two hours before it opened. The most incredible part is that I was able to take a picture in front of the castle without anyone else in the picture which is a very rare thing to happen in the parks in the states. It was empty and made it seem like we had the place to ourselves.
The other best part was that the lines were so short since so few people were there. I walked onto Peter Pan's Flight with no wait and did not wait longer than five minutes for any attraction during those two hours. This will help make sure that you are able to do and see as much as possible in the Disneyland Paris park. However, it is not always offered every day though it was offered both mornings I was there so be sure to check on it.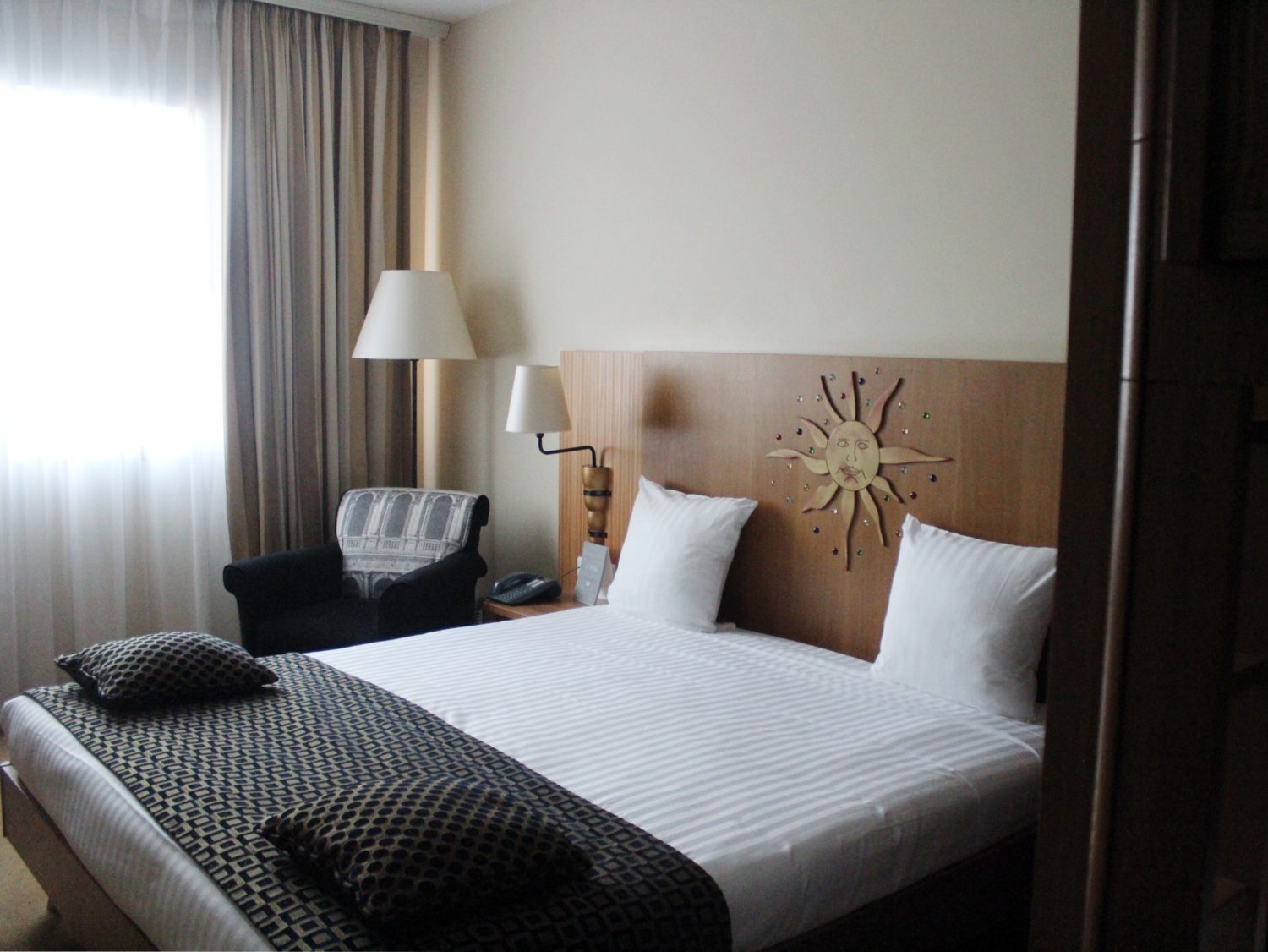 You will need to show your hotel easy pass with your ticket in order to gain early entry. There will be places to eat open on Main Street like: Cable Car Bake Shop (warning the pastries are very disappointing), Coffee Grinder, Market House Deli and the Plaza Gardens Restaurant. The attractions open in Fantasyland are: Le Carrousel de Lancelot, Peter Pan's Flight, Dumbo The Flying Elephant, Mad Hatter's Tea Cups, and Les Voyages de Pinocchio. In Discoveryland (their version of Tomorrowland) Buzz Lightyear Laser Blast will be open as well as Orbitron (like Astro Orbitor at Disneyland) Space Mountain Mission 2 and Star Tours.
1.5K Flares
1.5K Flares
×