Ever since I was a little girl I have had a passion for reading. It should come as no shock to you that bookstores in the USA are starting to fade away. That is why the Last Bookstore Downtown LA is such a great place. I had first found out about the store through a website called discoverLA and was very intrigued by their book displays. Earlier this year my cousin came to visit and we went out to see what this store had to offer.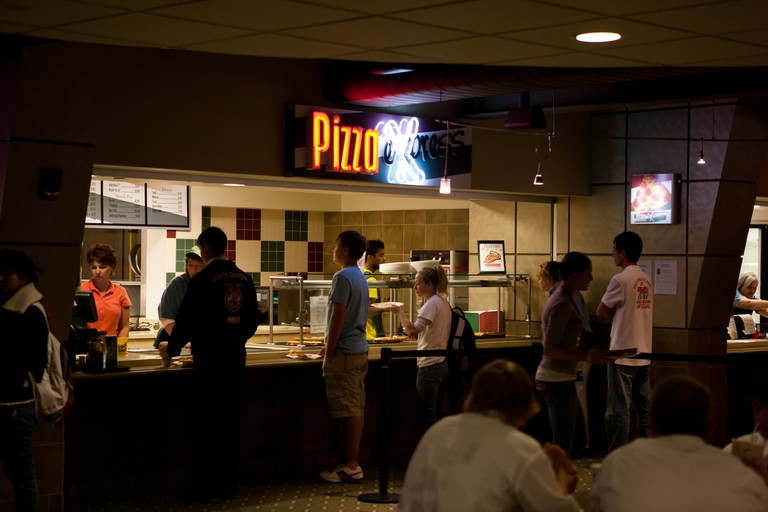 If you drive to the bookstore be aware that your only parking option will be the street. In some cases it is best to take the first open spot you can find instead of trying to get a closer one. There are lots of one way streets in this area. If you pass up a potential spot it can be annoying to circle back around to it.
If you bring in a large bag they will ask you to check it at the door. Also make sure to allow plenty of time because if you are anything like me you will not want to be rushed as you look through their used dvds, music and books both new and used. On the second story you will find some pretty cool book displays to take pictures of/with. You will also find several rooms that hold more books than you can imagine.
My cousin and I went into a very large room packed with books that were all priced for $1. She found some great things that she can use for work which was a blessing. You might want to start on the second floor because if you start on the first floor like we did you will have to leave all of your stuff downstairs so its just easier to start up top.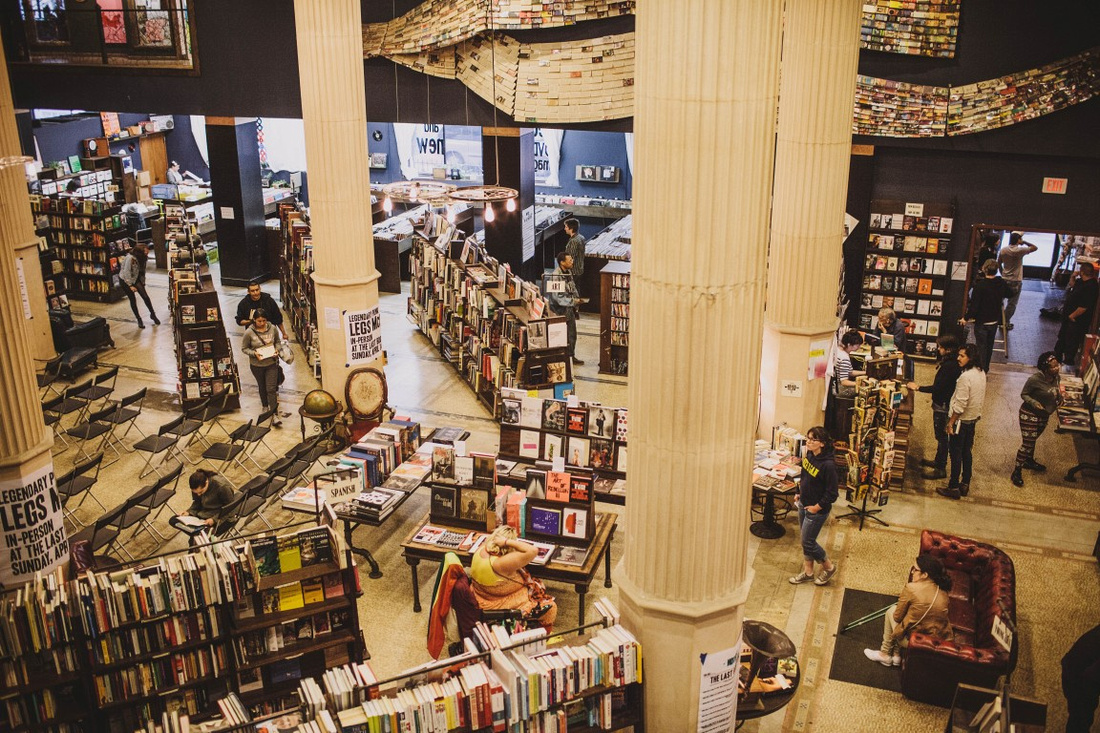 Not only is The Last Bookstore an incredible place to shop it is also a fun place to attend some events. They host events like: book launches, readings/discussions with authors, open mic nights, and the last book review which includes comics and authors sharing funnies stories. As of now I have not been able to attend any of their events but I am hopeful that I can go to one in the future.
I'm also looking forward to visiting the store again once their expansion is complete because I am excited to see what else they will do. Another thing that may make you love the Last Bookstore even more is that they buy used books, cds, and dvds so if you have any you want to get rid of take them along on your visit and see what you might be able to get for them. Please refer to their website for information regarding selling and for a complete list of their upcoming events: http://lastbookstorela.com/#about