Amoeba Music store Hollywood is a unique store that is a favorite among locals and tourists. This is a store that I have heard about ever since I moved back to Southern California. One of the main reasons that I have heard so much about the store is because of the album signings & mini concerts with various recording artists. In addition to the Hollywood location, Berkeley and San Francisco have their own stores too.

Last summer I finally stopped by and explored the store. The main reason that I visited the store on the particular day that I did is because Amoeba was giving out tickets to the premiere of the Neon Demon. If you live near Los Angeles, you need to be following Amoeba on twitter so that you can find out about their events & giveaways.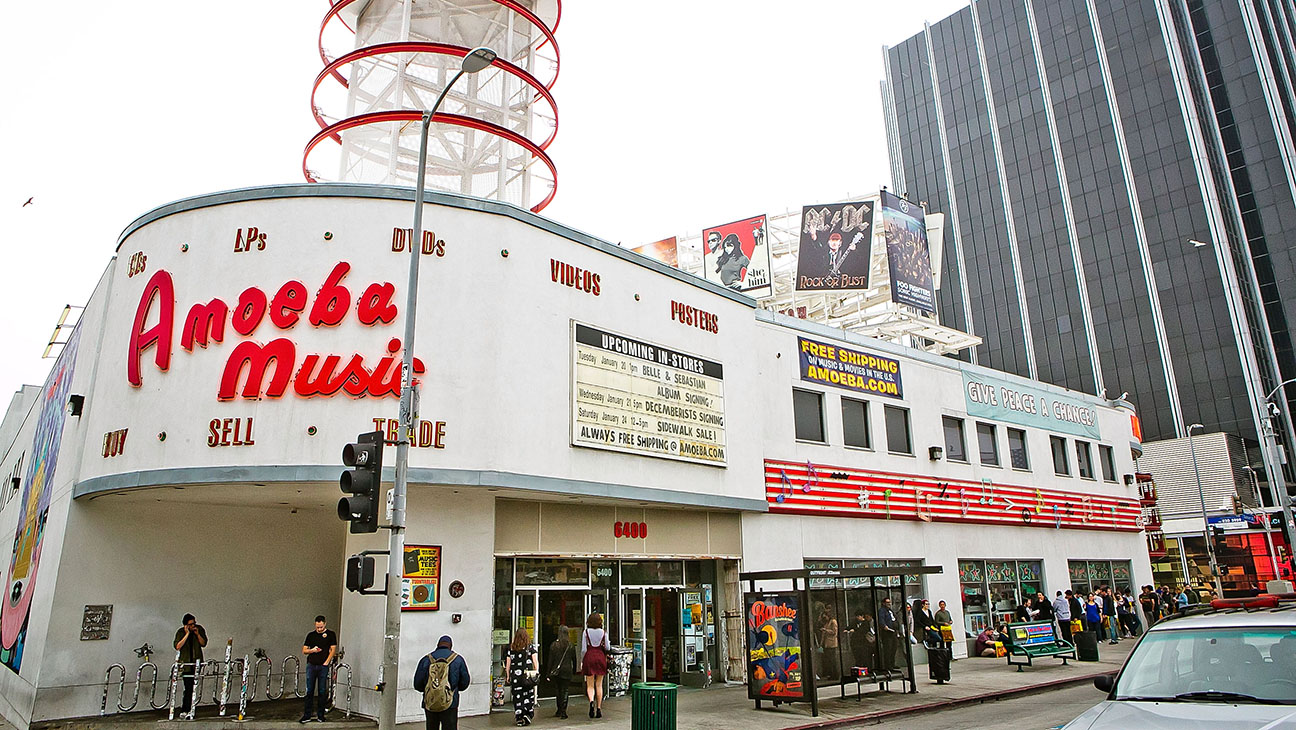 1. Amoeba Music is a great place to come to find used CDs, vinyl, books, and movies. The selection of affordable items in good condition is fabulous. You could easily spend hours here finding great things to add to your collection.
2. You can sell or trade your used books, movies, vinyl LPs, and CDs. Should they chose to purchase any of the items you bring in you can receive cash or 30% more in trade credit. This is a great way to downsize your collection or add to it. The trade in hours are a little different than the store hours so be sure to check the trade in times before your visit. If you have a large collection Amoeba does do house calls. You can find more information about that on their website.
3. Buying concert tickets through the internet is convenient but it can cost a lot with all of the service fees. At Amoeba you can buy physical tickets to concerts at various locations in Los Angeles. All tickets have a $2 service fee unless otherwise stated. There is a limit of four tickets per person.
4. Not only is Amoeba Hollywood a great place to come to shop for music, it is a great place to come to hear live music. A lot of artists will do a mini concert or a cd signings here. My friend Bruno came here in 2016 for a mini-concert and meet & greet with Corrine Bailey Rae.
5. Purchasing music here can lead to some pretty spectacular experiences. Earlier this month the first 100 people who pre-ordered the Cold War Kids new cd at Amoeba were given tickets to their private album release party.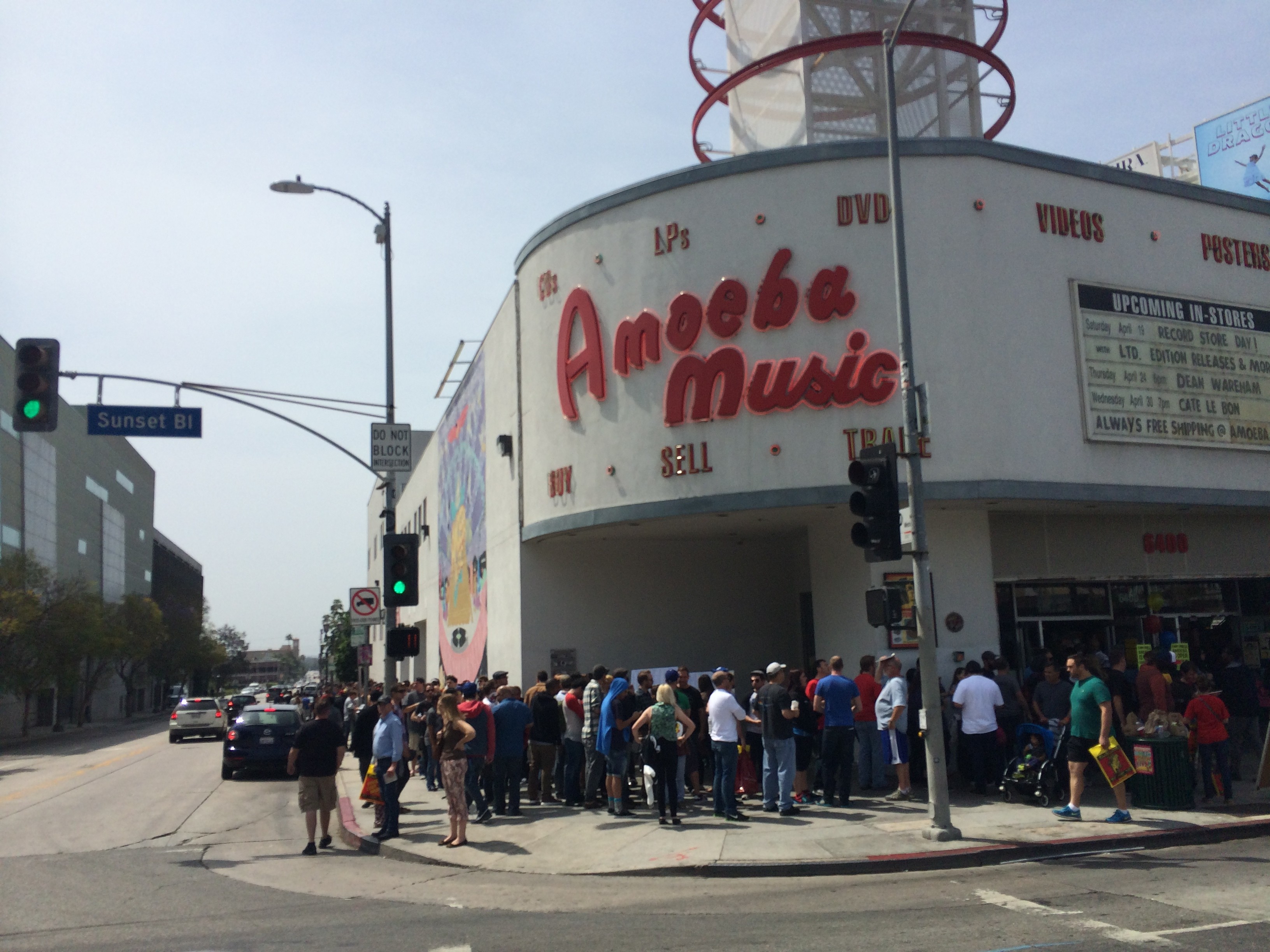 Parking at Amoeba is very limited. They do have a small parking lot behind the store but it is almost always full. However, there is a lot of street parking within walking distance of the store.
P.S. Record Store day is April 22 and Amoeba Hollywood is celebrating with deals and special events.
Looking for other ideas of what to do in Hollywood? Check out this post on the top things to do in Hollywood.