It is no secret that I love going to tv show tapings. While most tapings require you to wait for a long time they are really fun. For fans of a tv show, talk show or game show tapings provide a unique experience. This is a wonderful opportunity to see some of your favorite stars in person and there is always the possibility that you get to meet some of them. Most shows tape in Los Angeles, CA though some shows tape in New York, Chicago and Las Vegas. I decided to list all of the tv shows I know of that offer tickets to their tapings. If there is a tv show you are interested in just click on the name to be taken to the ticketing website.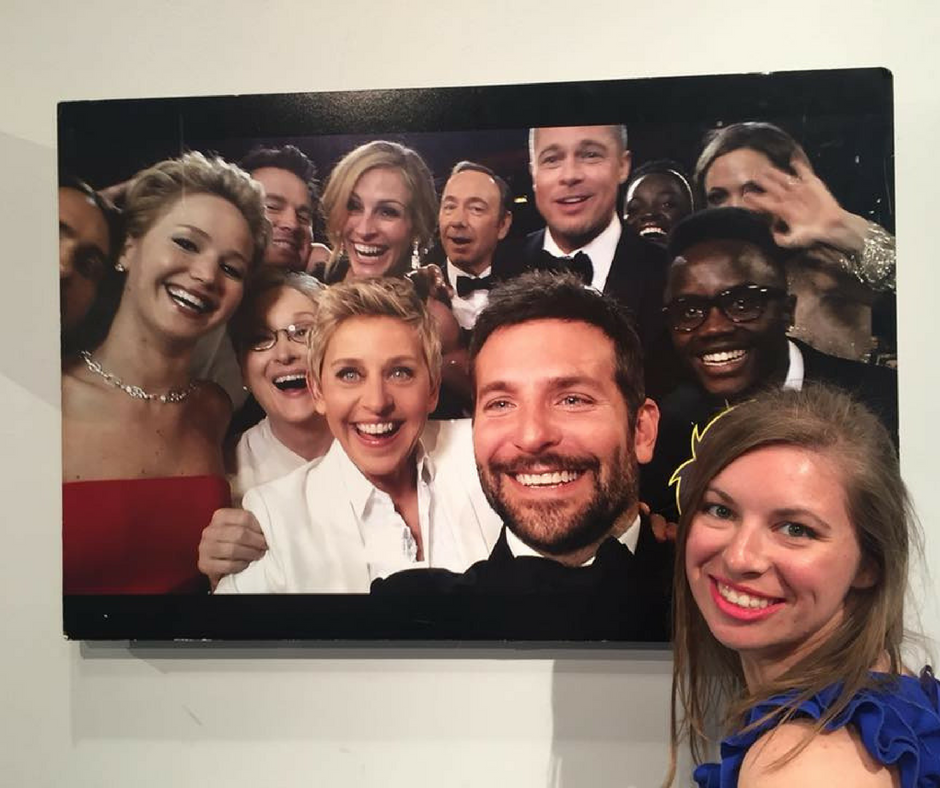 All of the tv shows listed below give out free tickets. In most cases though getting a ticket does not guarantee that you will make it into the taping. Producers like a full house so they give out more tickets than the number of seats they have in order to try and make sure every seat is filled. You can increase your chances of getting into a taping by arriving early. Some shows like The Big Bang Theory, Fuller House, and Dancing With the Stars run out of tickets almost immediately. How can you try and get a ticket before they run out? Visit the ticketing sites to see upcoming filming dates and submit for tickets as soon as they become available.
I love sharing my experiences to help others have the best time possible when they attend a taping. So far I have been to tapings of Dancing With The Stars, the Ellen DeGeneres Show, Jimmy Kimmel Live, Fuller House and Girl Meets World. If you plan on going to any of those shows I encourage you to check out what I've written about them. The talk shows and game shows tape most of the year while many of the tv shows only tape for a few months at a time. I will do my best to keep this list as up to date as possible.
TV Show Tapings in LA
@midnight
2 Broke Girls
ADAM CAROLLA AND FRIENDS BUILD STUFF LIVE
America's Funniest Home Videos
America's Got Talent
American Ninja Warrior
Baby Daddy
Celebrity Family Feud
Conan
Crowded
Dancing With the Stars
Disjointed
Dr. Ken
Dr. Phil
Ellen DeGeneres Show
Fab Life
Fuller House
Jeopardy!
Jimmy Kimmel LIVE
Last Man Standing
Let's Make a Deal
Little Big Shots
Man With A Plan
Marlon
Mom
Not Safe with Nikki Glaser
Ridiculousness with Rob Dyrdek
So You Think You Can Dance
Steve Harvey Show
Superior Donuts
The Big Bang Theory
The Carmichael Show
The Great Indoors
The Late Late Show With James Corden
Talking Dead
The Price is Right
The Ranch
The Soul Man
The Thundermans
The Voice
The Wall
Throwing Shade
Tosh.O
Wheel of Fortune
Whose Line Is It Anyways?
Winsanity
Young & Hungry
TV Show Tapings in New York, NY
$100,000 Pyramid
Tonight Show With Jimmy Fallon
Good Morning America
Kevin Can Wait
Live with Kelly
Late Night With Seth Myers
Saturday Night Live – Email snltickets@nbcuni.com during the month of August with all of your contact information.
The Chew
The View
Do you have questions about attending tv show tapings? Go ahead and leave your questions in the comment section below and I will answer.