Watson's drug store in Orange, California has been around since 1899. I saw this cute eatery a year ago when I first discovered the charming old town Orange. Ever since I first saw Watson's I wanted to eat here.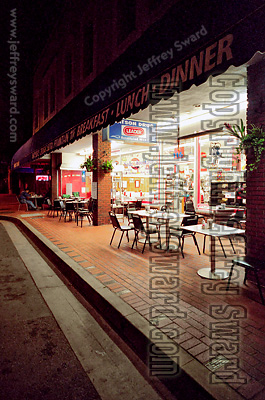 I wanted to like Watson's and I thought I would. When I walked in the door and saw the decor I thought this would become my new favorite restaurant. Less than five minutes inside and I knew that this would not become a favorite. In fact, I'm okay if I never eat here again. The entire experience was disappointing. Both the service and the food was poor quality.
The menu has a nice variety. I ordered a burger and fries which again were not that good. After reading the reviews on yelp I can tell that I'm not the only one who had a less than stellar experience. Good or bad I wanted to write about this place on my blog because I do think that Old Town Orange is worth checking out. However, it is very important to me that if I'm going to recommend visiting a city that I warn you about bad experiences so that you can have a better meal than I did. If you want to see this restaurant in person I would recommend walking inside but I also encourage you to eat at one of the other places around town. The Filling Station is good and the Pie Hole is the best place for dessert.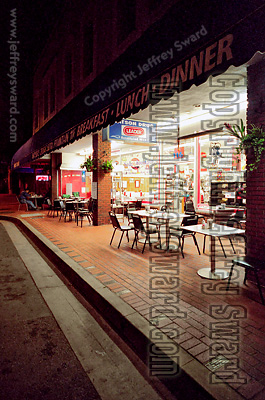 Watson's was used as a filming location for That Thing You Do starring Tom Hanks. The Benchwarmers filmed both interior and exterior scenes here as well. A short walk from Watson's is a Starbucks that was used in the Reese Witherspoon movie Four Christmases.
Have you ever been to Old Town Orange? If so, where do you recommend eating?