This post contains affiliate links. You can read my disclosure policy here.
I love checking out new places. Recently, I went to a taping of Fuller House with my Mom. Before the taping started we walked to the Smokehouse Restaurant in Burbank which is across the street from Warner Bros. One of my friends recommended this restaurant to me. I knew that it has been used in several movies like La La Land and tv shows like The Office, but I had no idea how much I love would this place. It has been in Burbank since 1946 and has been a favorite hot spot for the stars ever since.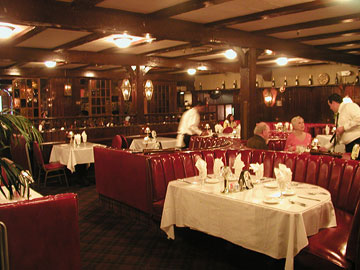 The Smokehouse opens at 11:30 am. Since my Mom and I wanted to get in line early for the taping we decided to get to the restaurant when they opened. If you can, I highly recommend that you do so too. There was only one other couple at the restaurant so we had the place to ourselves which was fabulous.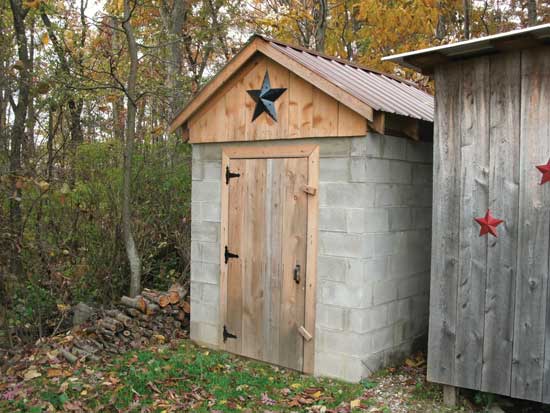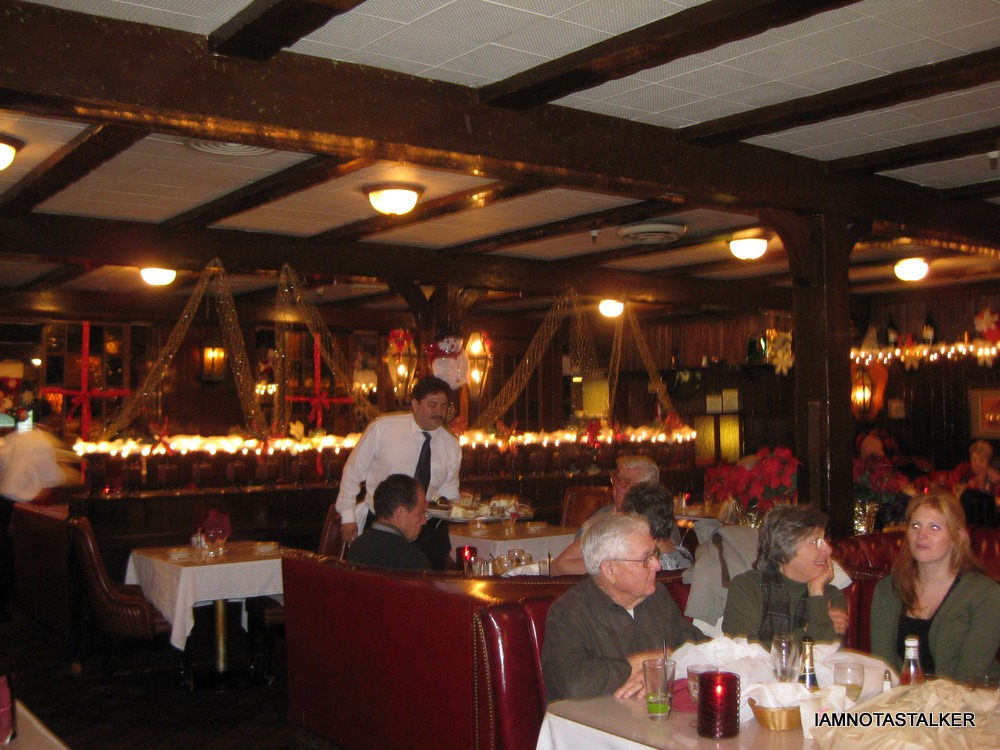 The hostess was so happy to show us where La La Land filmed. If you've seen the movie you might remember a scene with Ryan Gosling playing piano. He is then fired by J.K. Simmons before Emma Stone walks in. The Smokehouse was used as the location for that scene.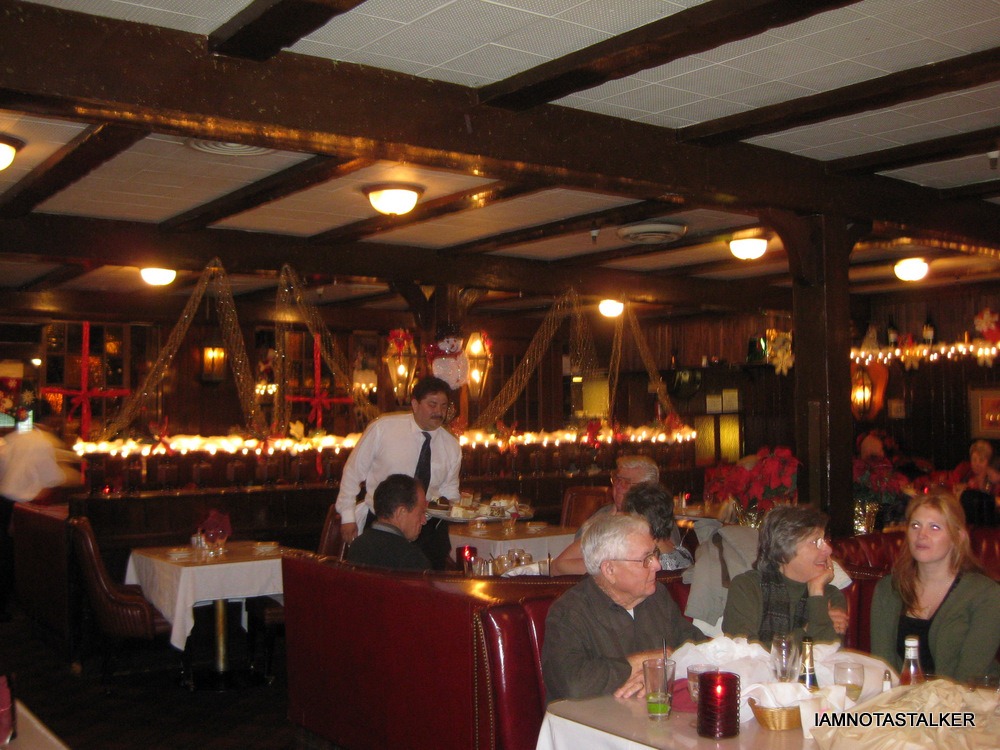 We were seated in a different dining room than the one used in La La Land. Along the top of the walls are director chairs that have autographs of classic Hollywood stars, like Audrey Hepburn. Since the tables were empty I was able to walk around and take a good look at the pictures. For a movie lover like myself, this place is special. I was disappointed that I didn't see Cary Grant among the pictures and autographs of the stars along the top of the wall. However, I found his picture in a different room in the restaurant before we left. Cary Grant and Audrey Hepburn are two of my favorite actors!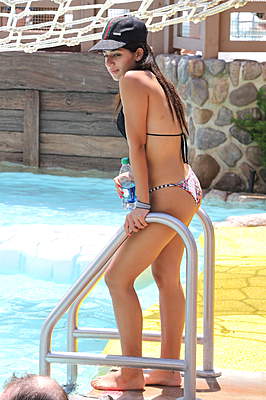 In the picture above you can see Judy Garland, Katherine Hepburn, and Jane Russell. My Mom and I had a great time walking around to see all of the pictures. In the lobby near the restrooms is a display with autographs from Walt Disney and Garry Marshall who both dined at this restaurant more than once.
Not only do I love the atmosphere of the Smokehouse, but the food is great too and the prices are fair. I ordered a blackened chicken avocado sandwich and my Mom ordered a dinner salad. We split the sandwich and salad which was more than enough food for us. Since we love dessert we had every intention of ordering one but we were both stuffed. Plus, we didn't want to get in line for the taping later than we had planned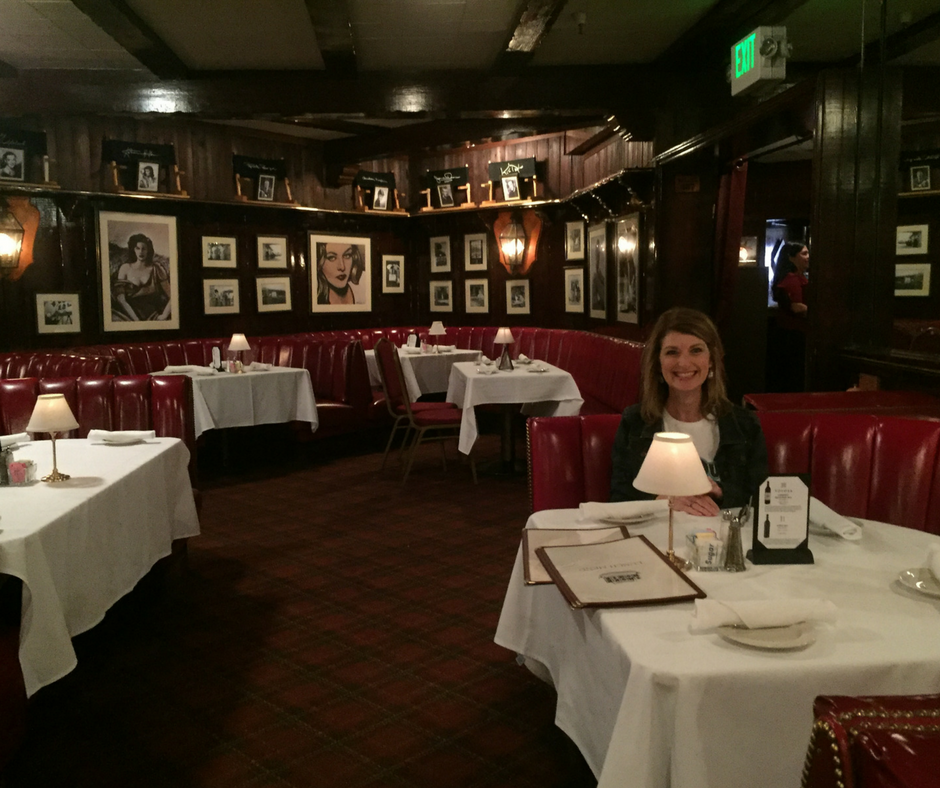 The food was fantastic! We both agreed that we want to come back and bring my Dad. Normally when I find out that someone is going to Burbank I recommend that they eat at Bob's Big Boy. I still like that place as well but if you're going to a taping at Warner Bros. it doesn't get any better than the Smokehouse.