Earlier this week my Mom and I attended The Crown fyc event hosted by Netflix. FYC events take place throughout the Los Angeles area this time of year in preparation for the Emmys. One episode from a show is shown at the event which typically includes a q&a with select cast members. For The Crown event, late night host James Corden moderated a q&a with Claire Foy who plays Queen Elizabeth II and Matt Smith who plays Prince Philip.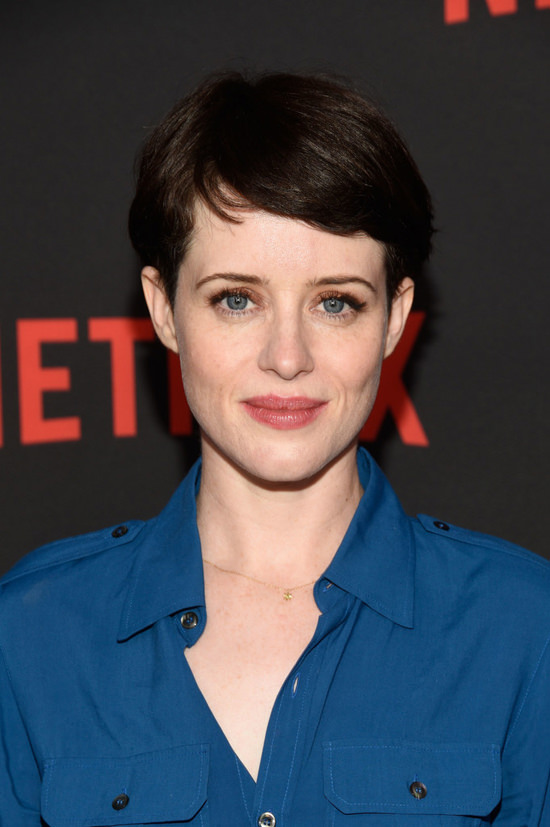 The event was held at the Samuel Goldwyn Theatre in Beverly Hills, California. This was my second event at this theatre. Previously my friend Bruno and I met Ansel Elgort from The Fault In Our Stars at a another event here. Tickets for this event were made available to both guild and nonguild members. At events like this guild members get priority entrance. Nonguild members are let in right before the event starts to fill in the empty seats. If you want to find out about attending events like this in the future click here.

My parents always hear about events like this that I attend but since they don't live in California they never get to go with me. However, this time The Crown event took place during their vacation so my Mom was able to come along with me. She was so excited that the theatre had Oscar statues that we could take pictures with. The best part about the event was getting to see my Mom's reaction to the q&a as well as the show. I've seen The Crown before but prior to this event, my Mom had never watched it.
The q&a took place before the screening. James Corden did a fabulous job moderating the q&a. Both Matt and Claire were charming and adorable. I could listen to their accents all day! Claire spoke about what an icon and inspiration Queen Elizabeth II is by being a Mom with a full-time job. At the time that she was auditioning for The Crown Claire was pregnant so she really related to the Queen with balancing work and motherhood. Matt shared that while they are portraying real people as an actor you still have to add and rely on your own instincts. If you don't then your performance can be boring for both the audience and you as an actor. I always get so much out of the q&as at events like this. Not only do I find the discussion fascinating as a fan, but I take away so much as an actor myself.

On our way out of the event, we were given these cute chocolate bars which my Mom and I loved! My Mom and I talked about the q&a and the series on our drive back home. It was so special to get to experience this event with her. I knew she would enjoy the q&a but I was really excited for her to watch an episode. When Will and Kate got married my Mom and I woke up at 4am to watch their wedding on tv. If you are interested in the royal family I highly recommend watching The Crown.