The summer heat has hit sunny Southern California. Of course, one of the best ways to beat the heat is at one of the many beautiful beaches. Sometimes though you just don't feel like dealing with the sand and finding parking. So how else can you cool off? Locals love to go to Skybar Mondrian Los Angeles. I have to warn you that the name is a little misleading. You would probably expect that a Skybar would be located on the roof. However, in this case it is just beyond the lobby on the Mondrian Hotel.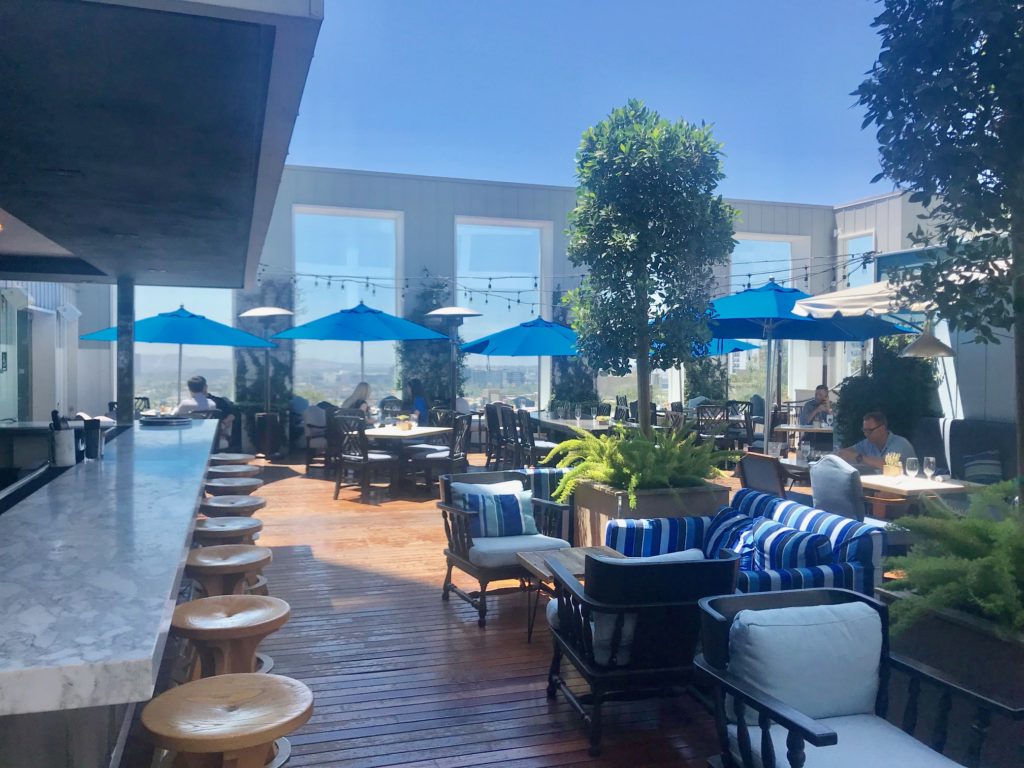 Skybar is the pool at the Mondrian Hotel in West Hollywood. The pool itself it not very large but the intimacy of the Skybar is part of the appeal. One of the other reasons why people love this so much is the view of the city. So many events take place at Skybar throughout the year because it is such a fun event space. In fact, my visit here was for a pool party hosted by one of the major radio stations in LA. A few well known singers came to perform and several celebrities like Kendall Jenner were in attendance.

Parking at the hotel is valet only and costs $20. I would recommend looking for street parking and walking over. Depending on how crowded the Skybar is there may be a wait to get inside. The earlier you arrive the better chance you have of getting in. I would imagine coming here for an event would be more fun than coming just for the pool or to drink but after reading reviews on yelp it seems like plenty of people enjoy coming just because.
While you're in Hollywood you might enjoy doing a few other things too. You can read my post on the top things to do here.