For better or worse Fastpass at Disneyland is seeing a few major changes in 2017. At the beginning of the year, announcements were made that both the Matterhorn Bobsleds and Toy Story Midway Mania would become Fastpass attractions. It was also announced that a new program called Maxpass would be available for purchase and would give guests the chance to get a Fastpass from their mobile device for $10 a day. The newest change is that the paper Fastpasses are being phased out as an electronic system has been put in place.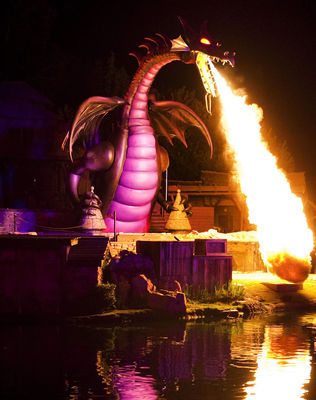 I visited The Disneyland Resort over the weekend and was shocked to learn of the new change. As someone who used to work at Disneyland and still has several friends who work there and/or visit all of the time, I am normally up to date on anything new happening. However, no one had mentioned the new electronic system that has been put in place. Now when you want a Fastpass you will still receive a paper version but that only serves as a reminder of when to return. Once you come back to get in the Fastpass queue you will scan your park ticket at a new machine at the Fastpass queue entrance.
Are you planning on visiting The Disneyland Resort soon? My Disneyland Planning Guide can help make your planning process easier.
From what I have heard the curtsey paper Fastpasses are being phased out as testing for the electronic system nears completion. Personally, I really hope that this isn't the first step for Disneyland getting the magic bands like they have at Walt Disney World. I am sure some of you disagree and think that would be fabulous. This new system isn't impressing me very much so far as it only worked for one of the two tickets that I needed a Fastpass for. It is also causing a bit of a delay in the Fastpass queue since guests now have to scan their tickets twice before getting on an attraction.

Another change that has happened with the Fastpass system in 2017 is that you can no longer have one Fastpass per park at one time. It used to be that I could get a Fastpass for Space Mountain in Disneyland Park and walk over to Disney California Adventure and get a Fastpass for Radiator Springs Racers. Those good ole days are gone. However, this does not apply to an entertainment Fastpass which can be used for a show like World of Color.
If you love the look of the paper Fastpasses like I do be sure to start collecting them now. I like to turn them into magnets. You can find my tutorial on that by clicking here.