This post contains affiliate links. You can read my disclosure policy here.
It's that time of year where people are starting to put together Halloween costumes. My favorite kind of costumes are ones that I can put together myself. Last year I had a diy Audrey Hepburn Breakfast at Tiffany's costume. However, my go to costume for the last several years has been Minnie Mouse costumes diy.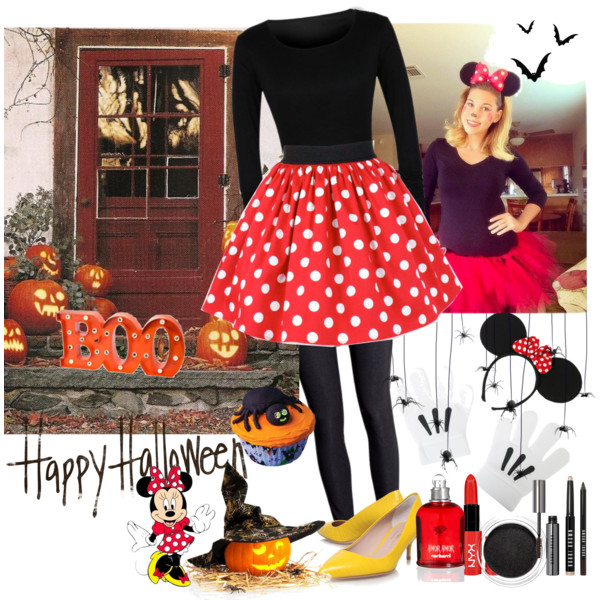 Are you curious what Disney bounding is? It has become very popular among Disney fans. Basically it is when you create an outfit inspired by a Disney character. Disney bounding outfits are rarely bought as a costume but instead something that you create yourself. It never needs to look identical to the character you're dressing up as. You could easily spend hours on pinterest looking at Disney bounding outfit ideas.

Did you know that Disney has a strict no costumes rule for adults when they visit the parks? Exceptions are made for Mickey's Halloween Party and Mickey's Not So Scary Halloween Party. However, if you want to dress up on a regular day Disney bounding is a great way to get away with it.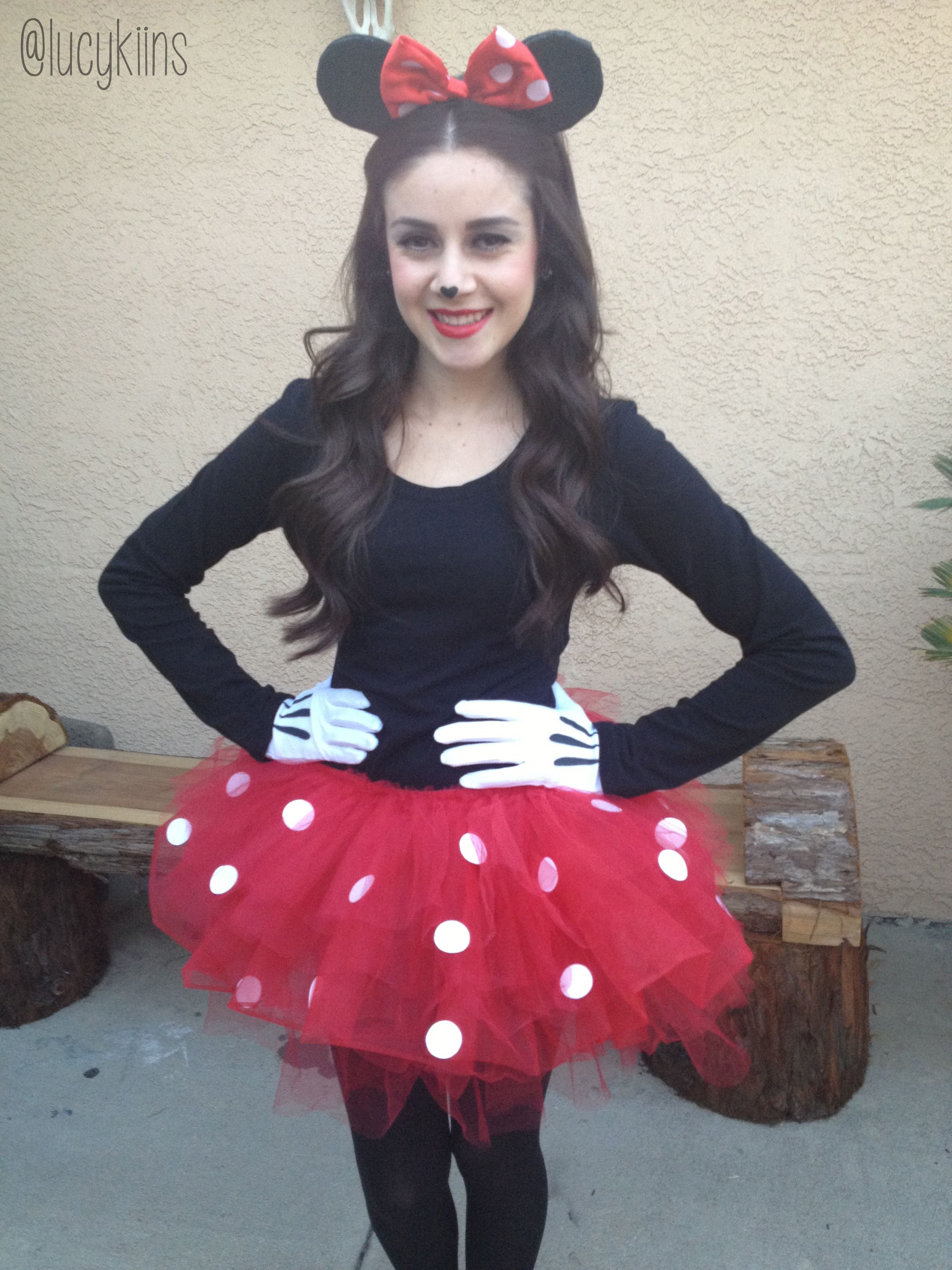 I have used a few different variations of Minnie Mouse costumes diy over the years. However, there are a few items that I always use no matter what. A black shirt, black leggings, Minnie Mouse ears, a Minnie Mouse apron, and Minnie inspired shoes. Of course, you can find more elaborate costumes but part of the fun of diy is putting it together yourself.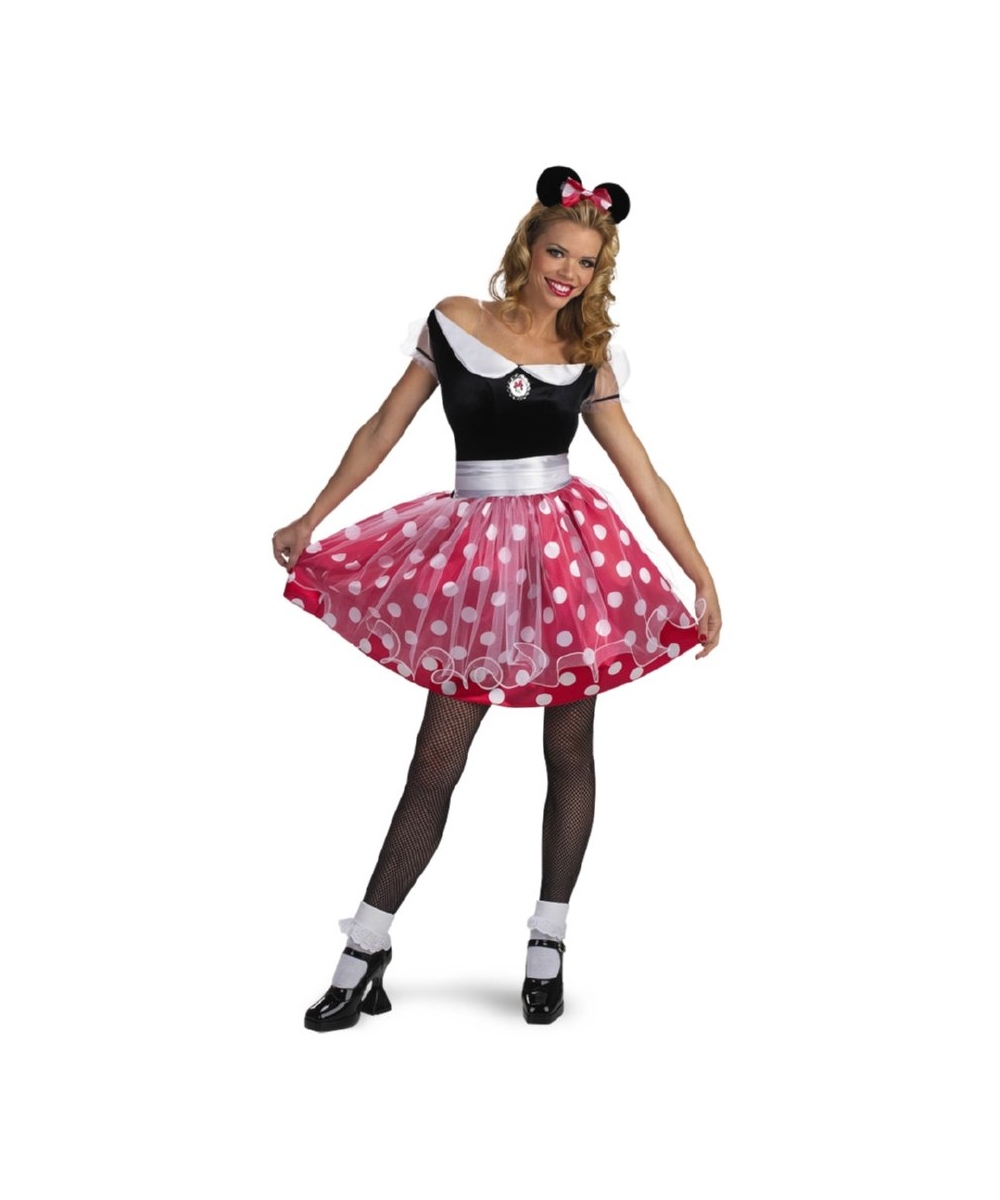 I didn't look exactly like Minnie Mouse but close enough. In the words of Karen from Mean Girls "I'm a mouse, duh". For my first Minnie Mouse costume diy I found black and red Minnie Mouse flats at the Disney store. I loved those shoes and completely wore them out. So then I replaced them with the Minnie Mouse slippers that they sell at the Disney theme parks. Did you see the episode of Modern Family where Gloria wears them around the park?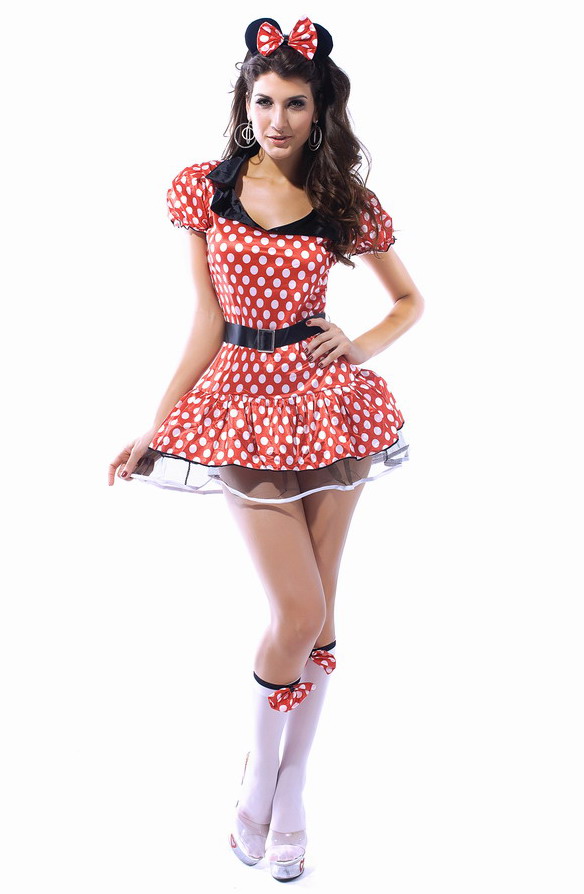 Last year my Mom and I went to Mickey's Halloween party at Disneyland dressed up as Mickey and Minnie. We made trick or treat bags out of park maps which was a lot of fun. You can see a tutorial on how to make a bag from Disney park maps here.