This post contains affiliate links. You can read my disclosure policy here.
Have you ever dreamed of getting to hang out at Central Perk from Friends? Not only can you get a coffee and a snack at the Central Perk cafe but you can take a picture on the couch in the actual set. Where can you do this? You will find the real Central Perk Friends location at the Warner Bros Studio in Burbank, California. In order to see the set and go to the cafe you will need to take purchase a Warner Bros Studio Tour ticket.
The best way to save on the WB tour tickets is with a Go LA Card.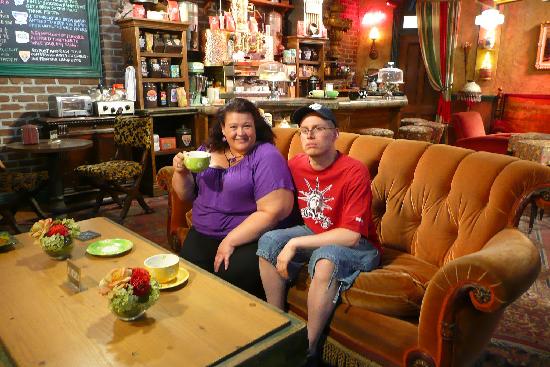 The Central Perk cafe and the actual Central Perk set are located inside Stage 48. This is the very last stop on the studio tour. You can order coffee and other drinks as well as some snacks. The drinks even come in Central Perk cups.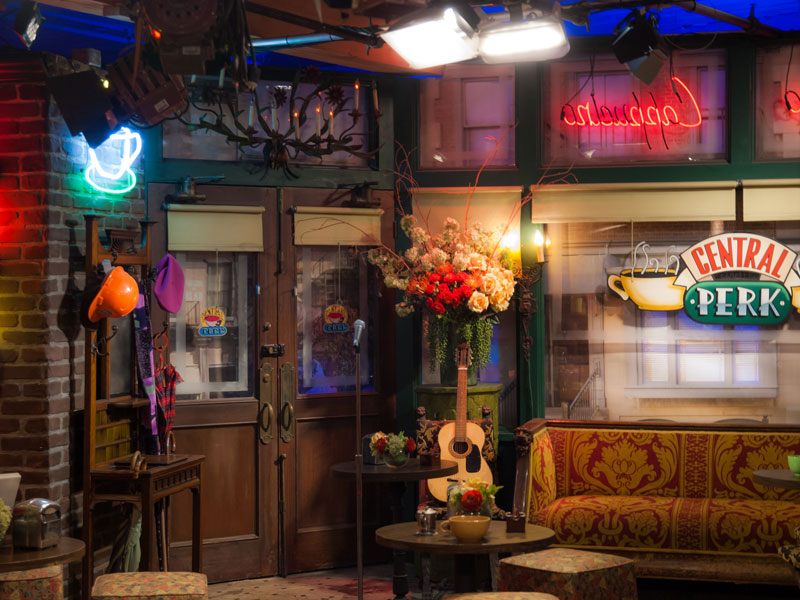 Inside of the Script to Screen exhibit at Stage 48 you can find the actual Central Perk set from Friends. You can line up to take a picture on the couch. And if you're interested in recreating a scene from the show before to volunteer when it's showtime. Everything on the set except for the mugs, fake food, and Phoebe's guitar was used during the run of the show.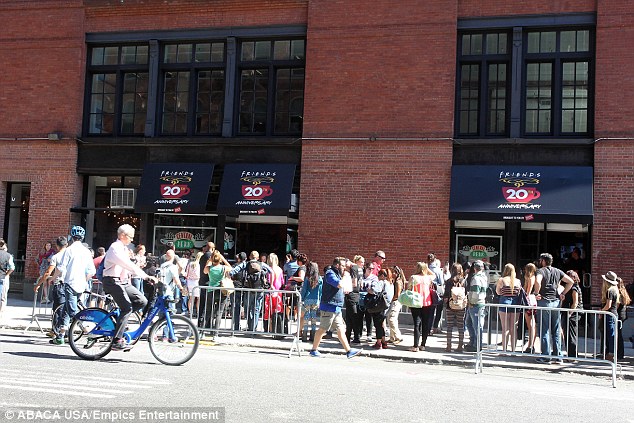 The cappuccino behind the counter in Central Perk was first used on Full House in the Smash Club. Another fun fact that is that Full House, Friends, and now Fuller House all filmed on the same sound stage.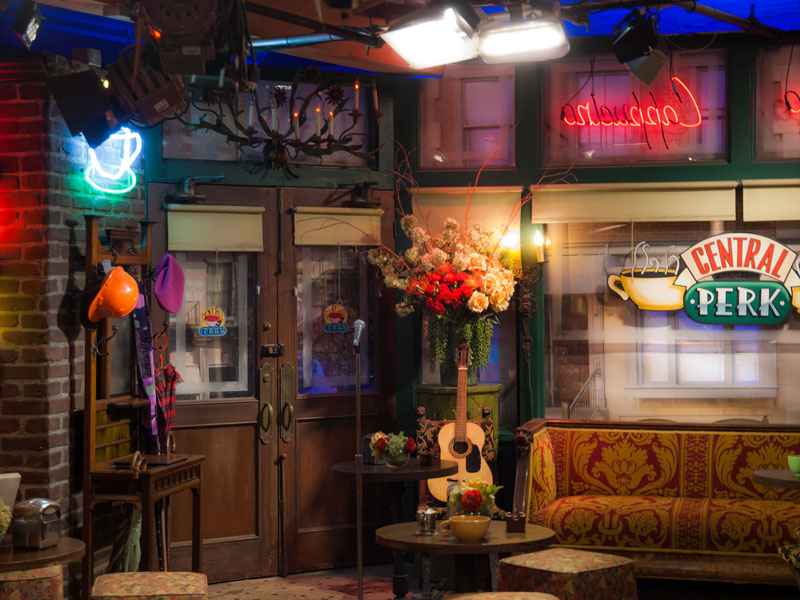 For big fans of Friends like myself getting visit this place is a dream come true. It is such a fun experience to get to visit the set from a favorite tv show. Do you need a Friends t-shirt for your visit? You can find a great t-shirt with the cast here. You can also a find a great Central Perk shirt here.

You can also check out the gift shop for some fabulous Friends merchandise. If you are a fan of the show I think that visiting the real Central Perk Friends location will be something special for you!