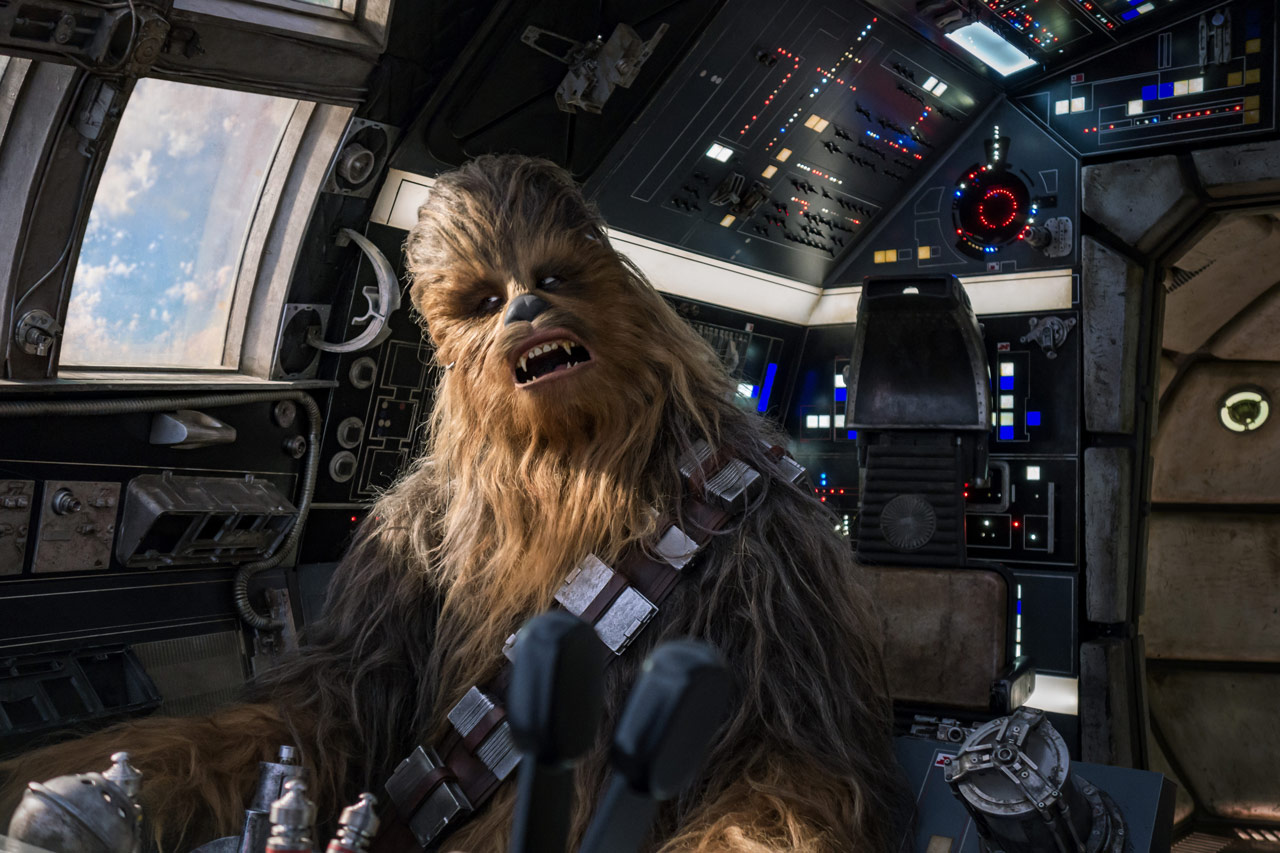 A long time ago in a galaxy far far away the Star Wars movies had come to an end or so we thought. When I went to the midnight showing of Star Wars Episode III Revenge of the Sith in 2005 I never dreamed that another movie would be made. I am a big fan of Star Wars and I am really excited that Star Wars The Force Awakens will be out in theatres soon. The force is strong with the Star Wars merchandise which can be found in almost any store you walk into. One of the best places to buy Star Wars merchandise is at The Disneyland Resort and I can help you get the park exclusive items that cannot be purchased online. For more information please click here: Personal Shopping at The Disneyland Resort
In an effort to help make sure that you have the best possible experience seeing Star Wars The Force Awakens in theatre I have made a list of the events that I know about. If you have an AMC Theatre in your area you have the option of watching all the Star Wars movies from The Phantom Menace up to The Force Awakens on December 17th. The marathon starts at 1am with The Force Awakens showing at 7pm. All attendees will receive a stormtrooper pin and exclusive lanyard. If you are an AMC Stubs member you will receive $10 bonus bucks to purchase food. Currently you can purchase the Stubs card for $9 (regularly $12) so you'll make your money back during the marathon.
With your AMC Stubs card you earn reward points for every dollar spent as a Stubs member and you get free upgrades on concessions. The ticket for the marathon is $59.99 and a lot of locations are already sold out so if you are interested in doing this you will want to get your tickets sooner than later. Starting December 20th everyone who buys a ticket to see The Force Awakens on Sunday in IMAX 3d will receive an exclusive Star Wars print. For more information click here: https://www.amctheatres.com/movie-news/2015/10/star-wars-the-force-awakens-amc-promotions
Regal Cinemas is also hosting a Star Wars marathon on December 17th. There are some really cool Star Wars popcorn tins with free refills that will only be available for purchase during the marathon. They have also stated that there will be collectable cups during the marathon but no pictures have been released. Tickets for the Star Wars marathon are $55 dollars. Currently if you buy a $50 regal gift card you get a $10 bonus gift card. You can't use the bonus gift card till 2016 but if you will be spending the $55 for the marathon anyways this is a great way to get more bang for your buck. Do you have a Regal Crown Club Card? It is a free rewards program which earns you points for every dollar you spend. http://www.regmovies.com/promotions/Star-Wars-Marathon?utm_medium=social+network&utm_source=twitter&utm_campaign=national+page&utm_term=star+wars+marathon+locations
The El Capitan Theatre in Hollywood is one of my favorite places to go to see movies. They always take your viewing experience to the next level and make it a memorable visit. El Capitan is also hosting a Star Wars marathon on December 17th. Your $50 ticket includes a Star Wars lanyard, BB8 Button, treats and more. https://elcapitantheatre.com/event/1358/showtimes/2015-12-17
Are you excited to see Star Wars The Force Awakens?