My first time parasailing was during Spring Break while I was in middle school in Destin, Florida. Last year I went parasailing for my second time while I was Hawaii. I was staying with friends at the Outrigger Resort in Waikiki which was very close to the place that we chose to parasail with. My friend was able to get a deal with Hawaiian Parasail for us to do the 1,000 foot line for $54 per person. The regular price for the 1,000 foot line is $88 with tax so if you want to parasail in Waikiki make sure to look for a deal through your hotel or the internet. Parasailing in Hawaii is a must do as it provides a unique view of the stunningly beautiful island.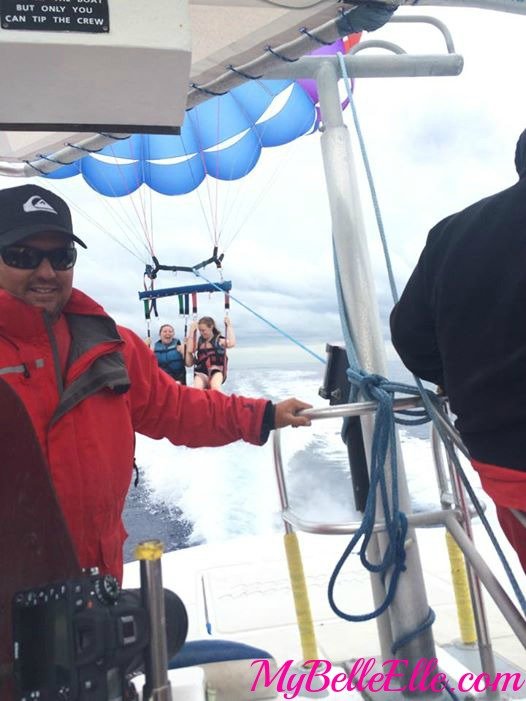 Hawaiian Parasail understands that a lot of people visiting the island do not have transportation so they will come pick you up at your hotel. Our parasailing trip was booked for 10am but I would recommend a time in the afternoon if that is available. There were six of us in my group and there was another group of three people who joined us on the boat. At 10am it was cold especially when the boat got up to full speed with a lot of wind in my face. It was a bummer that it was overcast but I still had a great time. When I went parasailing for the first time with my mom and sister they had us sit one in front of the other. I ended up in front because I was the youngest so I don't think it was as fun for my mom and sister. This time my friend and I were placed side by side which is a much more enjoyable experience for everyone.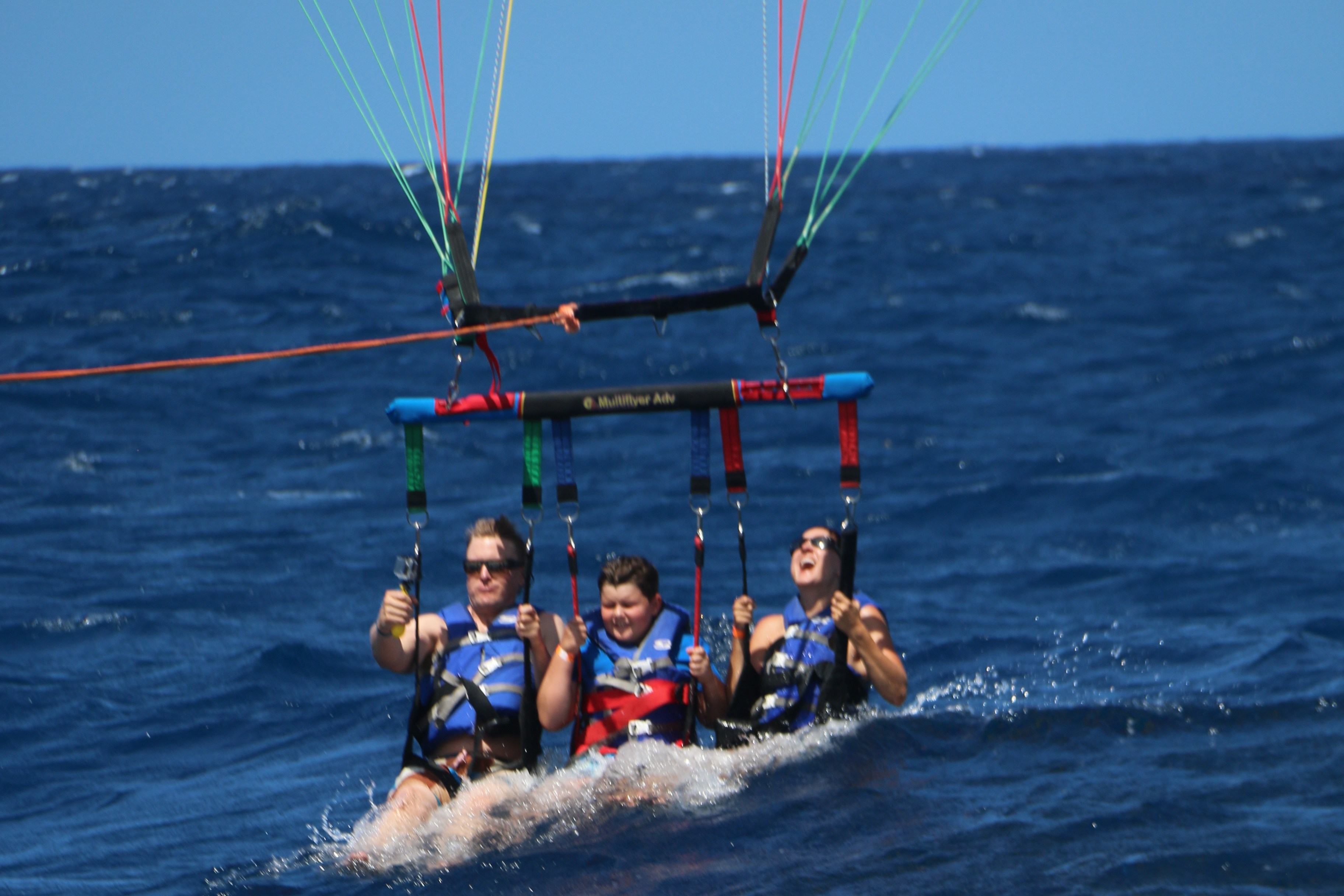 We sat on the back of the boat while we got attached to the harness. Once we were securely attached the boat picked up speed and we slowly started drifting backwards up in the air. Parasailing is quite comfortable considering you are sitting on the straps of a harness. As much as I enjoyed it I was glad it wasn't longer than 10 minutes because the straps were starting to dig into my skin towards the end. You potentially have the option to stay completely dry while parasailing. However, if you have friends or family in the boat that want to see you get wet they tend to influence the drivers. We were dipped into the ocean which was freezing!

One of the best things about choosing Hawaiian Parasail is the proximity to Diamond Head which is great to see from 1,000 feet up in the air. Parasailing is very peaceful and I was surprised that it was not that windy once I left the boat. Should you go parasailing when it is sunny I would recommend getting a strap for your sunglasses to keep them on your face. My friend and I chose to have our friends take pictures for us on their phones. However, if you want nicer pictures you can pay $30 for the workers to capture your experience on a digital camera.
Parasailing is such a great family friendly activity that everyone can enjoy. If you have someone in your group who does not wish to parasail but would like to watch from the boat you can ask if there is space for an observer. They do charge a fee for the observer but it might be worth it for you to keep your group together. I highly recommend parasailing in any location that offers it in Hawaii or Florida or wherever. It is such a fun experience and something you will remember forever.