One of my favorite movies is Top Gun. The casting in Top Gun is one of the things that makes the movie so great but I also love the soundtrack. As a movie lover I enjoy visiting places that are connected to some of my favorite movies in one way or another. I was in San Diego my freshman year in high school for a national convention with a club that I was a part of. Since our convention took place at the San Diego convention center my group stayed at the Manchester Grand Hyatt. Our first night in town we decided to have dinner at a restaurant across the street which just happened to be Kansas City BBQ.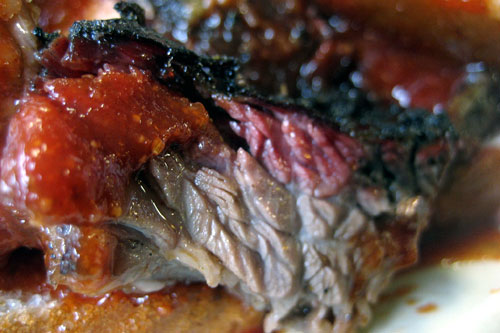 Two scenes from Top Gun were filmed here at Kansas City Barbeque. The first scene is the one with Maverick and Goose playing "Great Balls of Fire" on the piano. The second scene filmed here is the final one in the movie where Charlie plays "You've Lost that Lovin' Feelin'" on the jukebox. My group had selected this restaurant out of convenience not knowing that it had any connections to a great movie. It was such a surprise for me when I walked in to see so much memorabilia on the walls. The best part was being able to get a picture with the piano and jukebox used in the movie. Due to a fire in 2008 a lot of memorabilia was destroyed but luckily the piano and jukebox were safe. Are you wondering how this place got picked to be in Top Gun? The location director for the movie came in for a drink and ended up recommending the place to director Tony Scott.
My first visit was in 2005 and when a huge Top Gun fan came to visit me I took him to San Diego because I knew he would enjoy eating here. While I enjoy what this place has to offer for fans of the movie it is not one of the best places to eat in San Diego. That being said if you want to check the place out you can always stop in for a drink. For some reason both times that I have been here I have eaten outside. I cannot remember if that was preference of those I was with or if the inside was full. The atmosphere is more fun inside from what I witnessed when I came in to take pictures.
If you do decide to visit while you are in the San Diego area I wish you the best of luck in finding parking. I have had luck parking across the street at Seaport Village. The chicken and french fries are not too bad but I am not a barbeque fan so I don't have too much to recommend food wise. Their lunch hours run from 11am-5pm but is only about $2 cheaper than dinner so you aren't saving much money by going to lunch over dinner. If you just want to stop by to see the memorabilia but eat somewhere else I highly recommend the Harbor House located at Seaport Village.