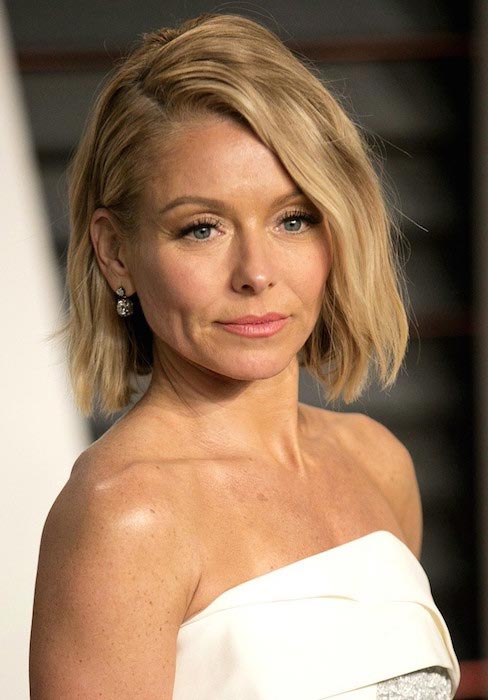 This past Monday the annual Live with Kelly & Michael After Oscar Show was held the morning after the Oscars in the Dolby Theatre. The Dolby Theatre is where the Oscars are held so anyone who attends Kelly & Michael's show will get to see exactly how the theater was decorated for the awards show in person. For the second year in a row I attend the Live with Kelly & Michael After Oscar Show and this year my Mom was able to attend with me. Tickets for the taping are given out for free through a company called 1iota. In order to request tickets for shows through 1iota you will need to create an account using your Twitter, Facebook or Google profile. Once your profile is set up you can request tickets for various shows like Good Morning America, Jimmy Kimmel and more!
I checked the 1iota website regularly in January so that I could request two tickets for the Live with Kelly & Michael After Oscar Show as soon as they became available. When you request tickets you will be given a priority ticket, a general ticket or put on the wait list. However, on occasion it might say sold out when you go to request tickets meaning you cannot even get on the wait list. It is always a good idea to keep an eye out their website so that you don't miss out on getting tickets for a show that you'd really like to see in person. My Mom & I were given priority tickets which was great because while they can never guarantee that you will get into an event priority ticket holders get checked in first. Since the Dolby Theater holds around 3,000 people I knew we would be getting in.
When I attend the taping of Live with Kelly & Michael After Oscar Show last year I learned a few tips and tricks to help make this year an even better experience. On the tickets for the taping it says that the parking lot at the Hollywood Bowl, where everyone parks for the show, opens at 1:30am. I was sat in the balcony last year and had asked around to find out when the very first people showed up and was told 12am. That was when I learned that the parking lot opens even before 12am. This year my Mom & I decided that since we wouldn't be sleeping if we stayed home we should head on down to the parking lot. Our goal was to try and be the first ones there in hopes of getting a front row seat. We arrived at the Hollywood Bowl at 11:55am and were the fourth car to parked.
This year things seemed much more organized which I was very grateful for. We were checked in around 1:30-1:45am and given a green wristband. By 2:00am we were loading onto a bus to head to the Dolby Theatre down the street. At 5:00 we were led into the seating area and were placed seven rows from the front on the left side if you are facing the audience from the stage. The first several rows were saved for invited guests and the press. By 5:30am Kelly & Michael came out to welcome everyone and explain that Oscar winner Brie Larson would be doing an interview before the show would officially begin so that she could still be on time for her flight to Vietnam to continue filming her next movie.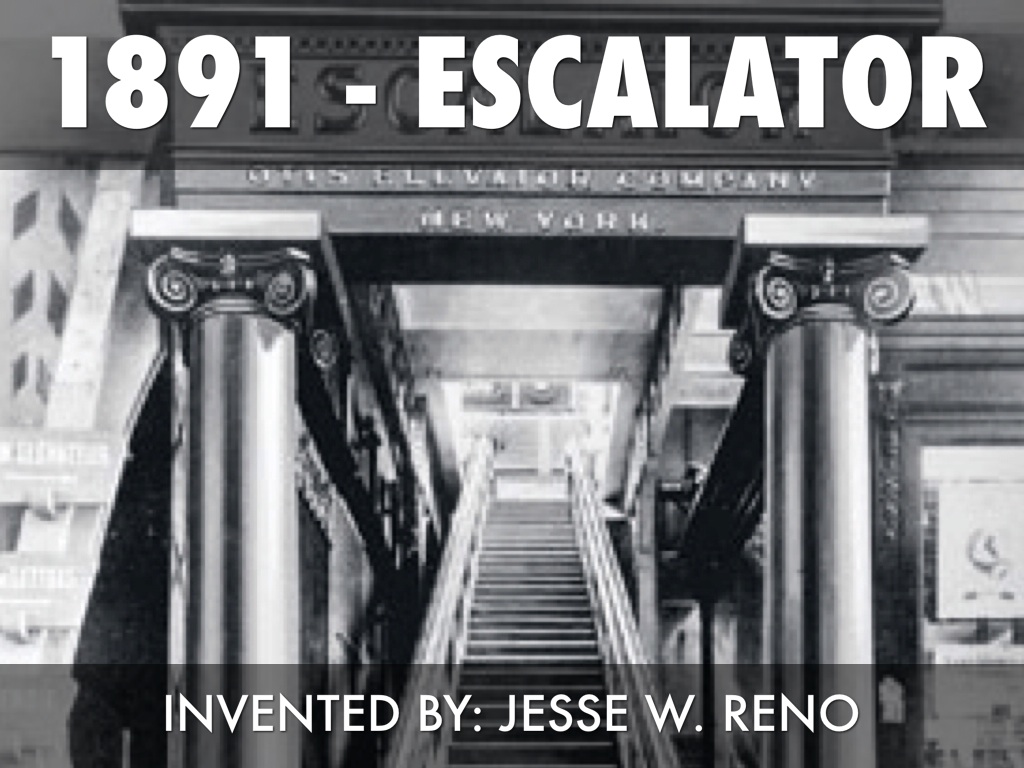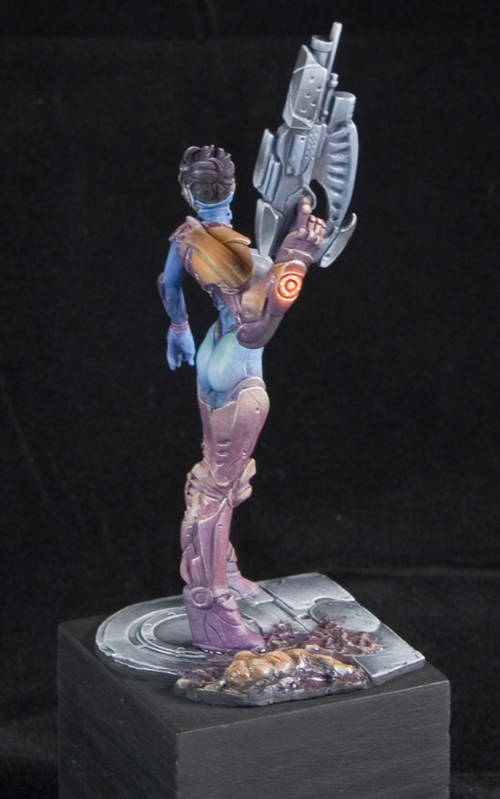 I was so thrilled to hear that a winner from the night before would be making an appearance. When I went to the show last year I was disappointed that none of the winners showed up but at least the host of the 2015 Oscars Neil Patrick Harris had stopped by. Kelly & Michael is a live show but since Brie was unable to stay for the live broadcast they pre taped her part and then edited it into the live show. Everyone seemed so happy and excited that Brie was there and of course she brought her Oscar with her. She was funny and adorable and seemed so grateful for winning. My Mom & I saw her movie Room over the weekend and I highly recommend seeing it. Brie did a fantastic job and I am so happy for her. The picture turned out a little blurry but my Mom was able to take a picture of me with Brie & Kelly & Michael behind me.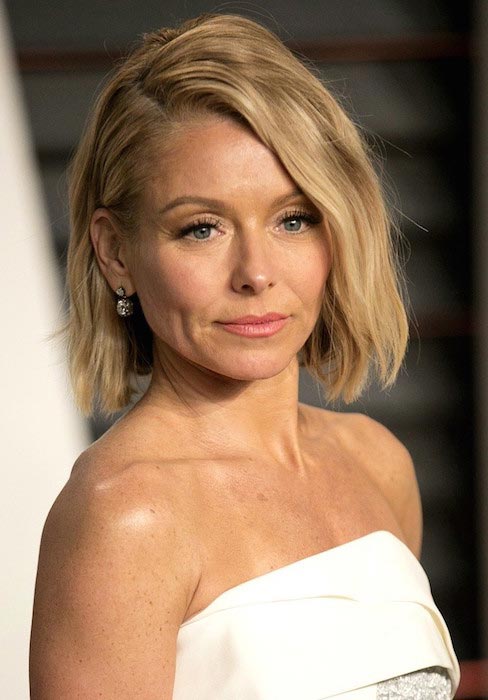 Cameras are not allowed into the taping but cellphones are fine. Last year there were workers in the balcony who would not allow you to take pictures during the taping. On the orchestra level no one cared if you took pictures or video during the show so I captured as much of the incredible experience as possible. Once Brie's interview was over Kelly & Michael went back stage to finish getting ready. This gave us time to take pictures of the stunning stage. It is so amazing to get to be in the theatre while the stage is still decorated from the Oscars. My Mom & I were ecstatic knowing that someone famous had sat in our seats since we were so close to the front.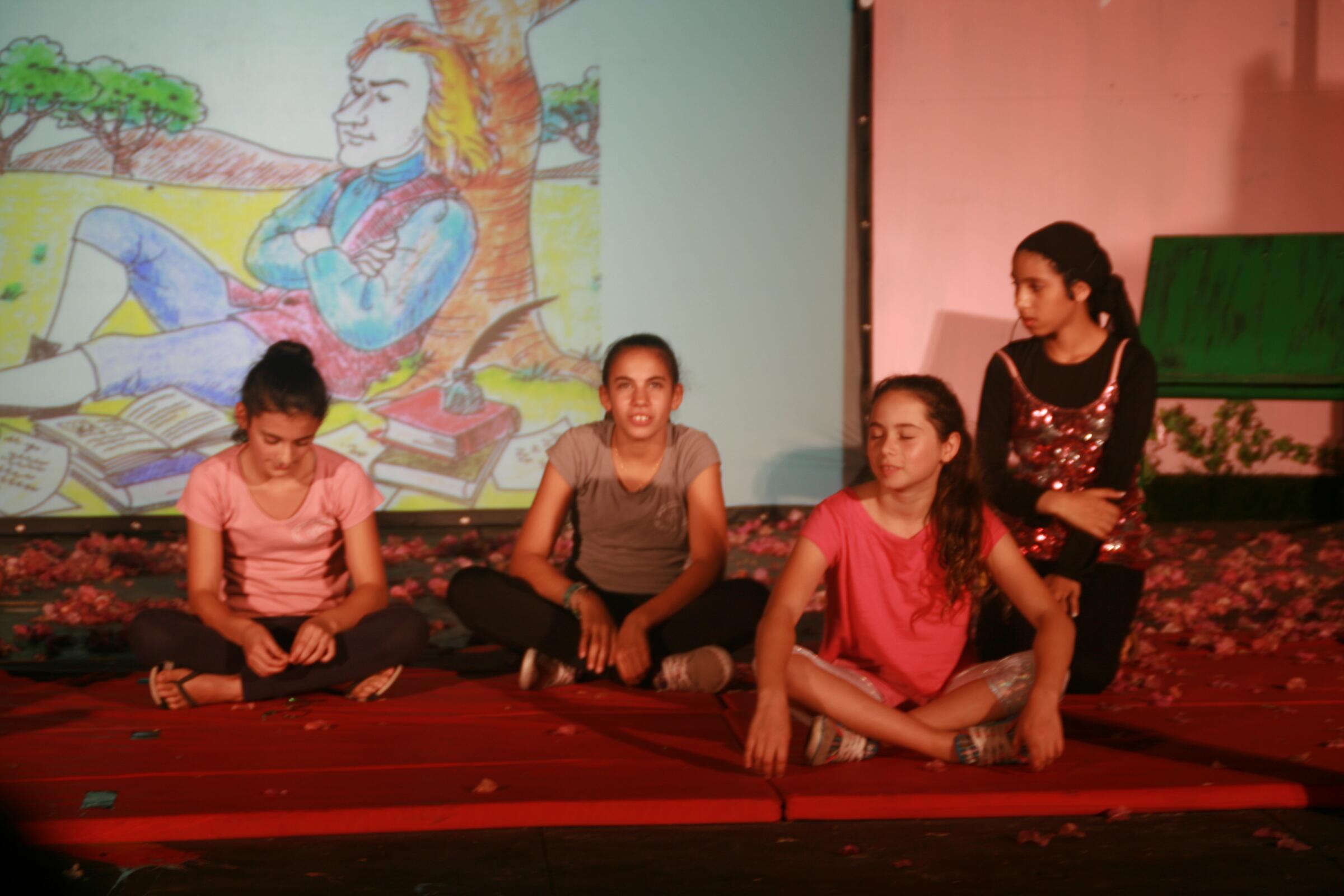 At 6:00am the live taping began and the energy in the theatre was incredible especially considering that we had all stayed up the entire night. Singer Andy Grammar opened the show with some of the professionals from Dancing With the Stars. Clips were played that showed some of Michael's red carpet interviews as well as Kelly's backstage interviews with the winners and the presenters. I was so happy to see that Leonardo DiCaprio was shown both with Kelly and Michael. Of course I was hoping he would make an appearance in person on the show but I understand that at some point they want to go to sleep.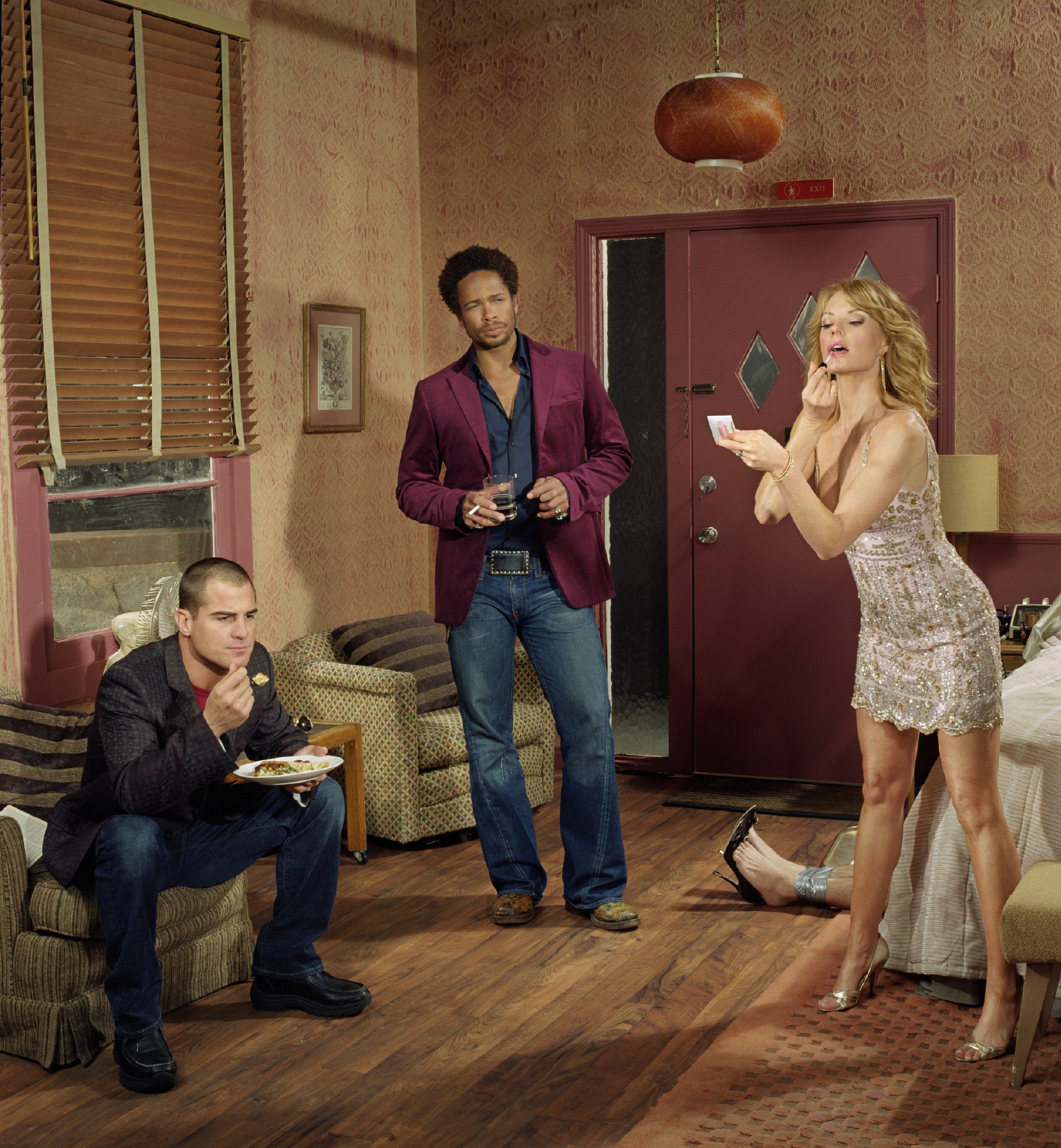 You cannot have an Oscar show without talking about fashion so Kelly & Michael were joined by two men to discuss their top picks. My top two picks for best dressed were Jennifer Garner and Julianne Moore. I was most excited to see what Jennifer Lawrence would wear though her dress was not one of my favorites. The singing group Fifth Harmony debuted their new single on the show. I am not a fan of these girls and their music nor their outfits. They ended the show as well with one of their hits during which confetti was shot out from the sides of the stage. Last year I had such a great view of the confetti from the balcony. This year I got covered by the confetti which seemed to have a never ending supply.
Following the end of the show my Mom and I went to see how long the lines for the buses were. Last year I had decided to walk back to the Hollywood Bowl and after seeing the lines we decided to do that again this year. We got back to our car pretty quickly but this year the parking attendants at the Hollywood Bowl did not leave lanes open between the rows of cars for you to exit. Even though we were only four cars back we were the first ones in our row to come back. This meant we had to hang out in my car while we waited for the others to come back. Considering we had been up for over 24 hours at this point we just wanted to go home! Finally people started coming back to their cars after what seemed like an eternity. It was after 8:30am when we finally got home and I could hardly keep my eyes open.
I am so thankful to have gotten the tickets and I am so grateful to have been able to share the experience with my Mom. My parents live on the other side of the country but my Mom loves the Oscars just like I do so this was a very special experience for us to share together. As tired as I am after the taping I think it is worth going to the taping of the show for movie fans as well as fans of Kelly & Michael. Since their show tapes in New York this provides an opportunity for their west coast fans to see them.
Did you watch the Live with Kelly & Michael After Oscar Show?