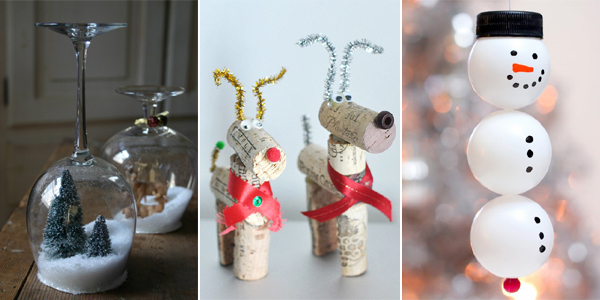 Can you believe that Christmas is just around the corner? For me it feels like December just started and this time next week it will be over. This last weekend I was reminiscing about some of my favorite Christmas memories from when I was little. I have a lot of great memories when it comes to Christmas with my family. I decided to share two creative and special touches that my Mom added to Christmas when I was little. The two that I am sharing do not require too much work and can be done pretty quickly at night on Christmas Eve after the children have gone to bed.
Santa's Snow Prints: I am not sure if I wasn't born yet or was just really young when my Mom decided to try the first idea. My Mom traced both a left and right shoe on a shirt box and then cut out the shoe print to make a template. When she placed the shirt box on the ground she sprinkled flour in the template. The advantage to using a shirt box over regular cardboard is that it is thinner which makes it easier to cut but also makes sprinkling the flour easier because the excess flour will stay in the box. The finished product made it look like Santa had brought some snow with him from the North Pole. The first year that my Mom did this my sister was so upset that Santa had made a mess. She wrote him a letter letting him know he needs to wipe his feet in the future. She also had my mom vacuum it up before she opened her presents.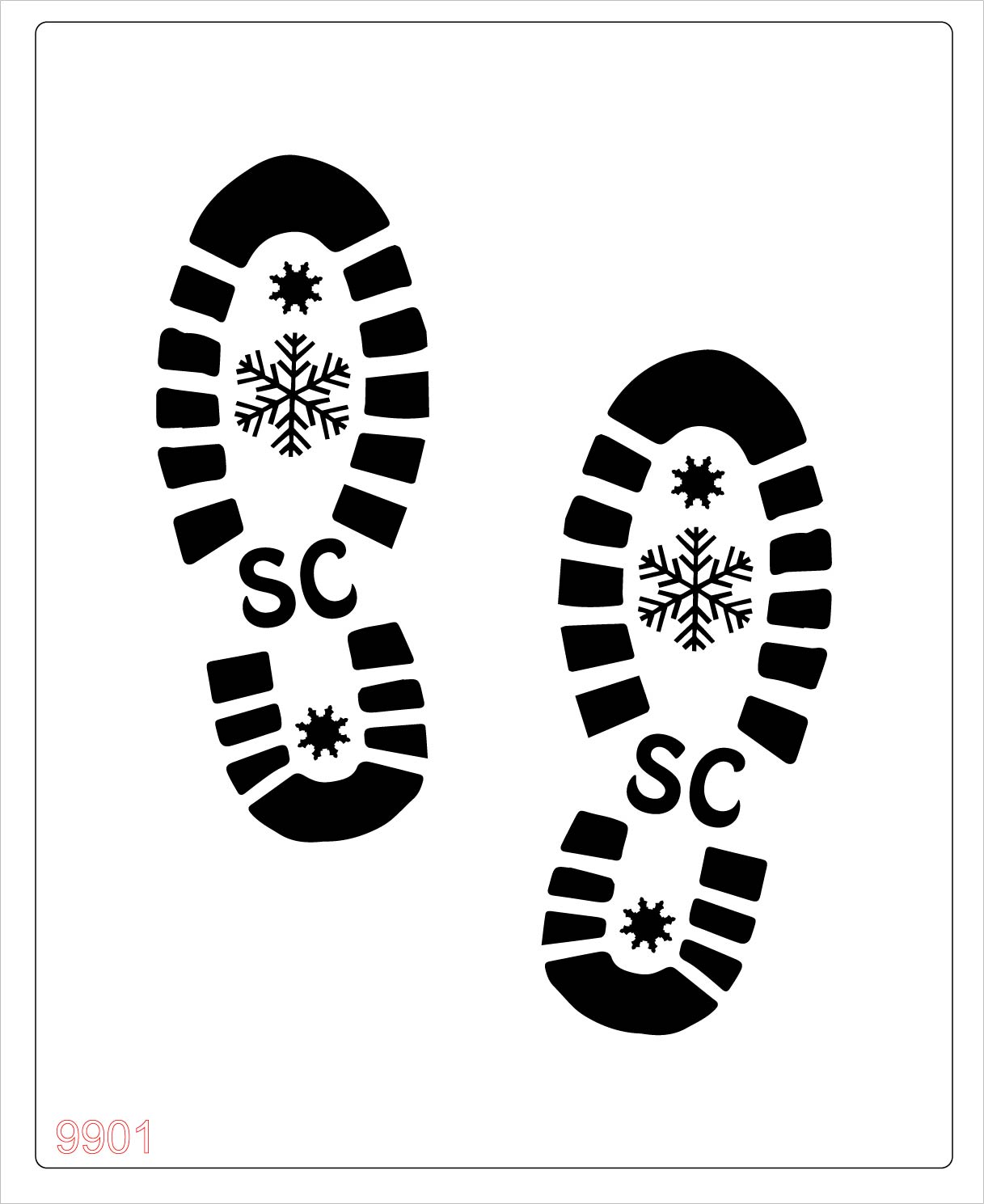 However, once my sister realized that not everyone had footprints from Santa in their house she thought it was really cool. I always loved seeing the footprints because to me that was proof that Santa had come to our house. The house we lived in when I was very little didn't have a fireplace so my Mom had the footprints coming and going from the front door. At first she only had the footprints going from the door to the tree but then my Dad pointed out that my sister would figure out that Santa would have needed to leave too so she put footprints going back to the door as well.
To me the footprints are pretty easy because once you cut out the shoe template you just need to add the flour for however many steps you decide that Santa should take from the fireplace or door to the tree. Clean up is a breeze because the vacuum cleaner will easily suck up the flour. I think it is such a sweet and cute touch to Christmas that is so fun for the children.
A Wrapping Paper Door: The home that I lived in for most of my childhood was a two story house. We always opened presents downstairs by our tree. My sister and I had bedrooms upstairs and I think this also made it easier for my parents to add some special touches to our presents downstairs without us seeing. One year my Mom used wrapping paper to cover the entrance to the kitchen. Once inside the kitchen I would take a quick right to go downstairs to the presents. My sister and I woke up and were so excited to see the wrapping paper over the door.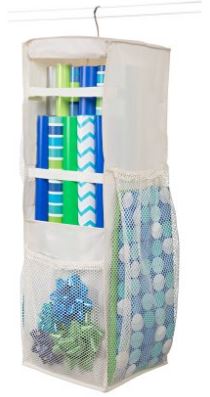 Of course now I realize that my Mom wrapped the door but when I was little she gave Santa all the credit. Santa even wrote a note to us which he taped on the wrapping paper. The note said "Michelle & Melissa, I wrapped this door nice and tight for you to break through when the time is right. Enjoy the presents you'll find. Merry Christmas to all! Love, Santa." The idea is really special and creative right? Honestly, not to brag but that sums up my Mom. She is incredibly special and the most creative person I know. The idea of bursting through a wall of wrapping paper was so exciting and I had the biggest smile on my face after I ran through it. Looking at the after picture cracks me up because I can tell that I am have so much joy and excitement. Good job Mom. Mission accomplished!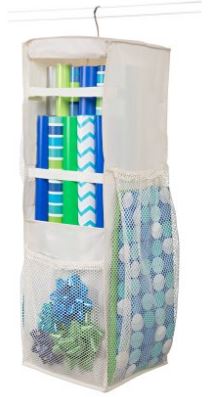 My parents always wanted us to eat breakfast before we started opening presents because opening presents took a long time and they knew we would get hungry. When I was little we would have seven people at our house for Christmas and we all had to take turns opening one present at a time so that everyone could see what we were opening. Luckily, my favorite breakfast food was made every Christmas morning so I was happy to eat breakfast and get up early which are not normal things for me. However, the first year that my Mom wrapped the door breakfast seemed like such an inconvenience because all I wanted to do was run through the wrapping paper. In addition to being a cute idea and a great photo op of the kids before and after running through the wrapping paper it is also a great way to keep them out of the presents until you are ready.
So those are my (well my Moms) easy & special Christmas ideas. Santa's snow prints will take more work than creating a wall/door of wrapping paper for the kids to run through. For the footprints you can also try placing an actual shoe in the flour and then walking around where you think Santa would. To make the wrapping paper wall/door all you will need is wrapping paper, scissors and tape. You can add a cute note like my Mom did or you can add bows and ribbon. I hope these ideas will help you add a special touch to your celebrations this year. From my family to yours I wish you a very Merry Christmas!