This post contains affiliate links. You can read my disclosure policy here.
I know that the Mickey ears headbands that you can find at Disneyland are so cute! However, they give me a headache so I cannot wear them for very long. While Disney sells the headbands in a variety of colors they only sell mouse ear baseball hats for girls in one style. So I decided to make my own DIY Mickey ears baseball hat.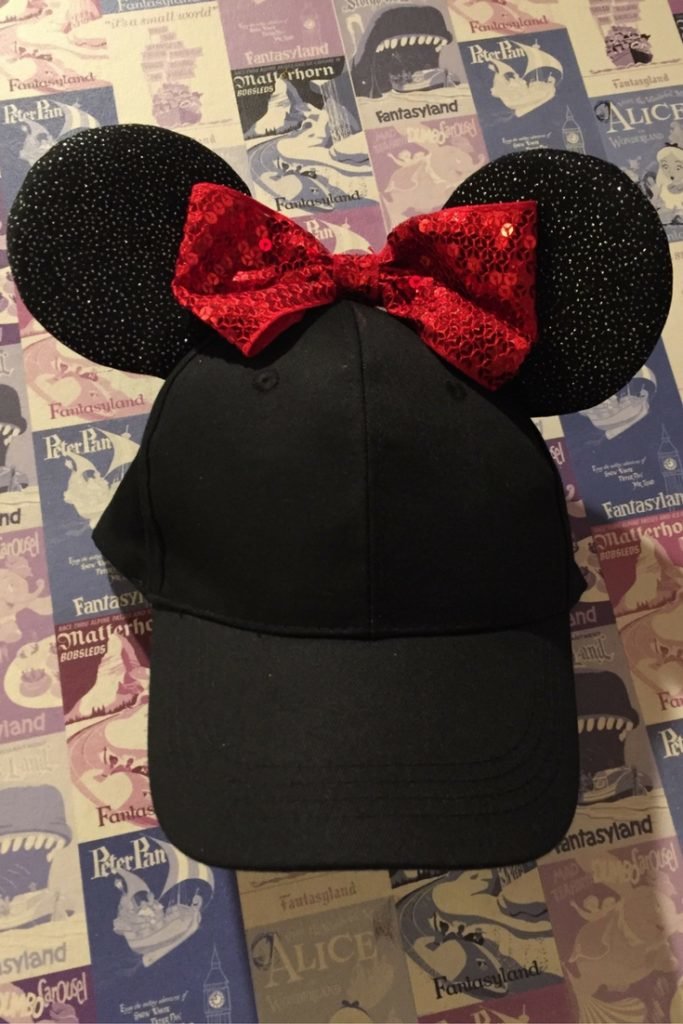 I am so happy with how the hat turned out. How did I make it? First I purchased a baseball hat at Michaels craft store. The hat was under $3 which is the perfect price for a good DIY project. If you don't have a Michaels near you here is a similar hat for under $3 from Amazon.

Previously, I had purchased a mouse ears headband from Target for $5.99. I carefully cut the ears off of the headband. The red sequins bow came from an old pair of mouse ears. When I purchased the mouse ears at Target I took off the bow that came on it and attached the red bow. You can find a similar Minnie Mouse ears headband with a bow for $5 on Amazon.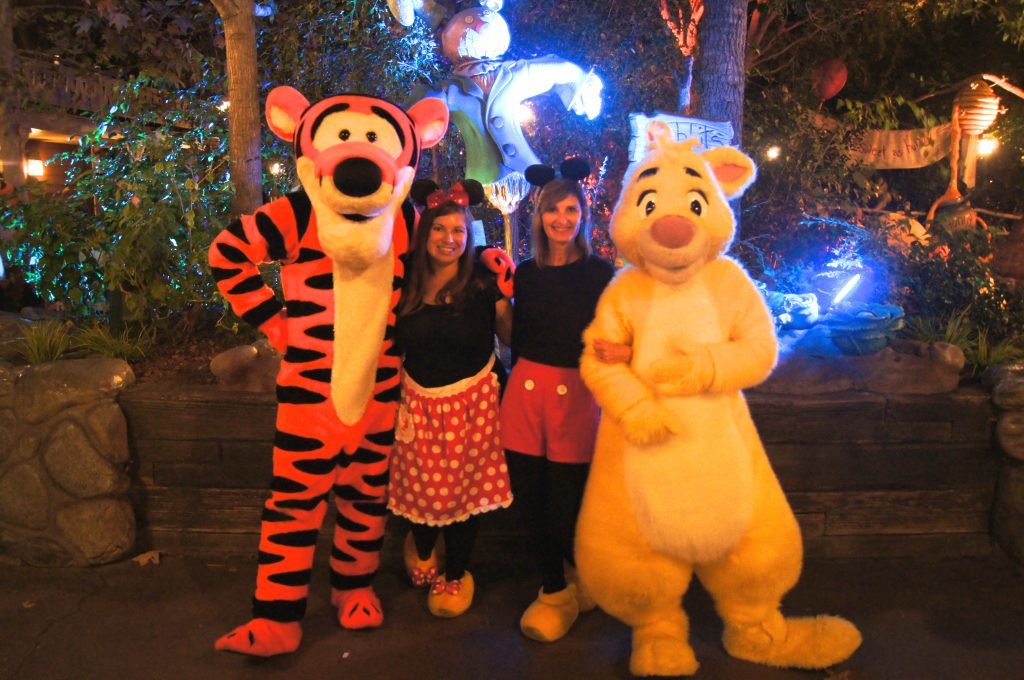 The headband was cute but as I mentioned before they give me a headache. Plus, the headbands can be uncomfortable to wear for a long time.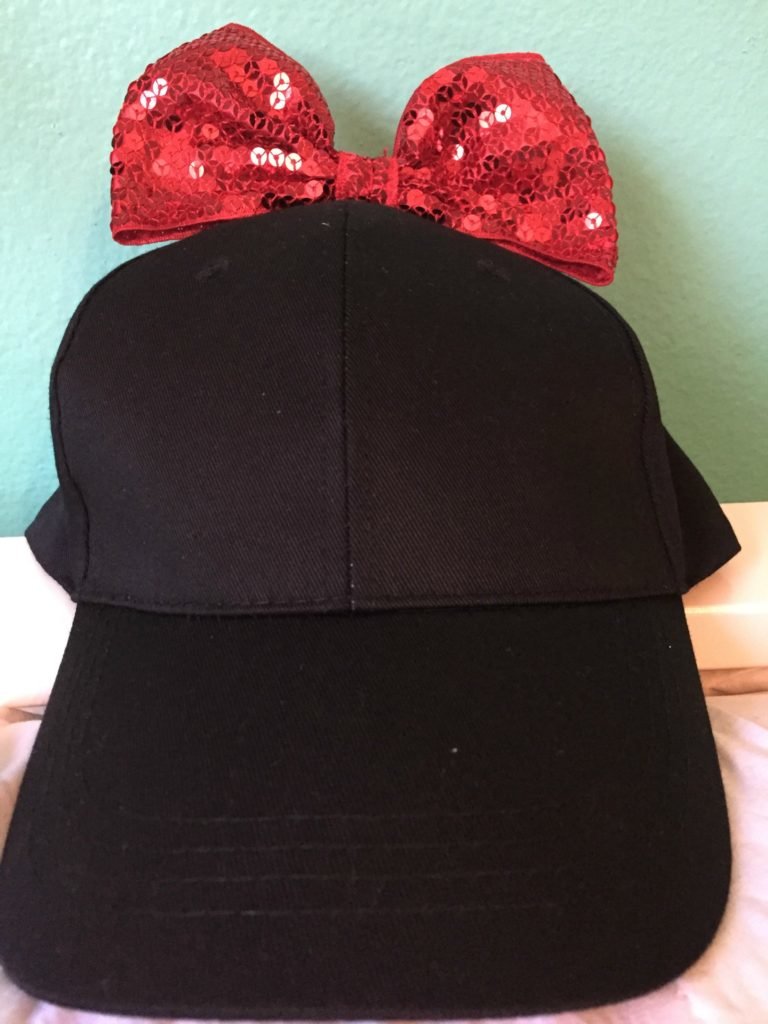 Once I had my baseball hat, ears, and my bow I got out my sewing kit. I used red thread to attach the bow to the top of the hat by hand. Next, I pinned the ears in place to figure out how far apart they should be. Once I had them spaced nicely I used black thread to attach the ears to the hat. I noticed that the ears had a hard time staying upright so I sewed the back part of the bow to the ears.
If you don't have a sewing kitsewing kit you can purchase one for less than $10 on Amazon.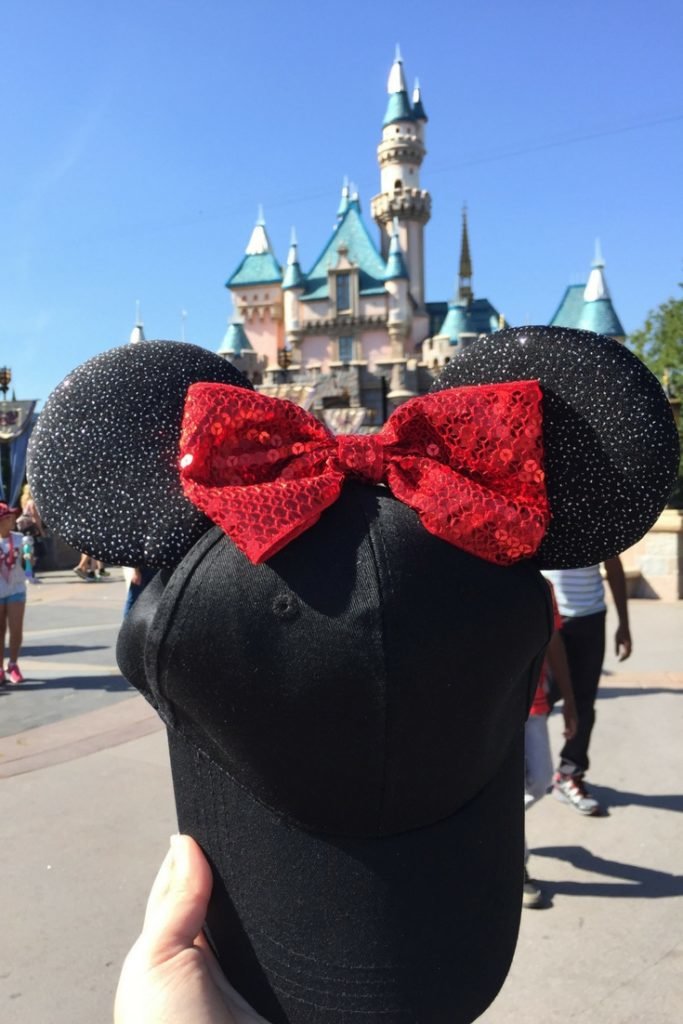 Of course, I had to take my hat to the happiest place on earth! Now that I know how easy this DIY is to make I cannot wait to make a few more in different colors. It is easy to make and inexpensive. The best part is that you have control over what colors you use and how it looks. Customize it to your hearts desire.
Are you planning a trip to Disneyland? Be sure to check out my travel planning guide: