One thing that I really love about Disney is that all of the parks are similar yet different enough that it is worth visiting as many as you can if you are a fan. In the States the flower Mickey is located just inside the entrance of Disneyland Park in California and the Magic Kingdom in Florida. At Disneyland Paris the flower Mickey is outside of the Disneyland Hotel which you walk under to enter the park. At the entrance I could tell I was in for a new Disney experience.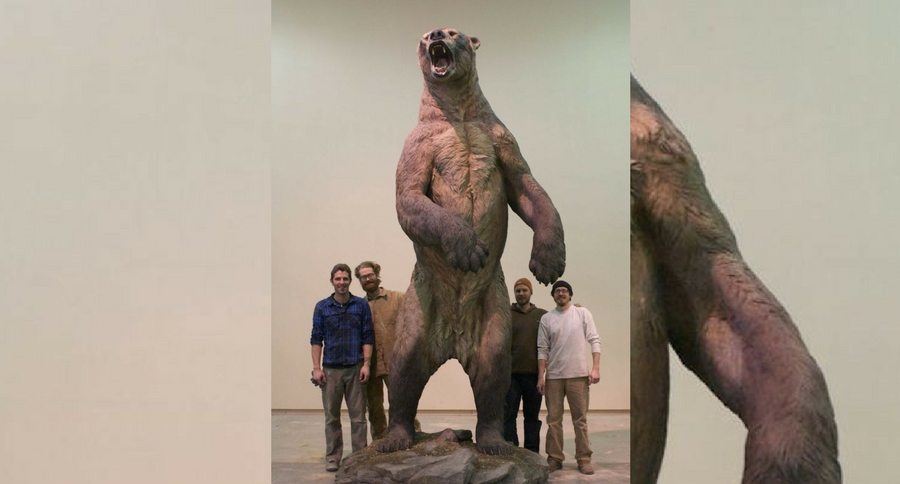 Since I had worked at both Disneyland and Walt Disney World I was definitely ready for something new. I had seen pictures on the internet of the Disneyland Hotel in Paris but I was stunned by how beautiful it was and love looking at this picture now that I am back home. Lately I have even been contemplating making a puzzle out of this picture of the hotel. When you get your tickets or when you check into your hotel if you stay on property make sure to pick up a Programme which is good for both parks and lets you know about show times and when are where to meet characters. Also be sure to pick up the Guide to both parks which will have the maps.
After eating breakfast inside the Disneyland Hotel, which was the perfect place to do so since we could overlook the park from our table, we stopped inside a store in the hotel so I could start looking for potential souvenirs. Once we picked up our tickets from Guest Services we entered the park right as it was opening for extra magic hours which is the best perk of staying on property. We were able to enter the park two hours before it opened.
Only Fantasyland and Discoveryland (their version of Tomorrowland) were open but this was a great chance to explore the park without too many people. Once you go through the gates to the Disneyland Park you see their train station. Just like with Disneyland Park in California and Magic Kingdom in Florida the train goes around the whole park. I had intended to ride the train but unlike in the States their train closes for the day around five or six pm so keep that in mind if you plan on riding.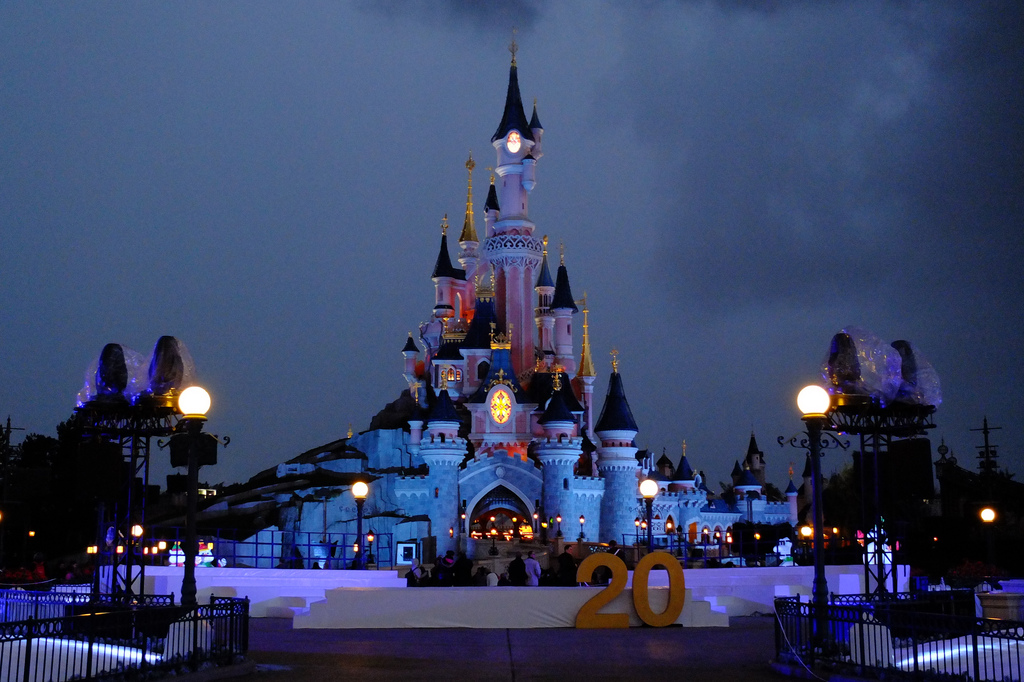 After walking under the train station I was on Main Street, USA and decided to stop inside City Hall since that was one of the many locations that I was working in at Disneyland in California and wanted to say hi to the cast members. They were not overly friendly but were excited that I had brought them some Honorary Citizen buttons from Disneyland in California. They told me all that they have is Happy Birthday stickers (no buttons at all) and that they were currently out. I was the only one in City Hall so I tried to tell them a bit about my job working for Disney and get some tips to make my day great. I did not leave there with any useful information but it was something on my to do list so I checked that off and kept going about my day.
Their Main Street is very similar to both Main Streets in the states in the sense that it is primarily made up of shops and places to eat. On both sides of the street behind the shops and restaurants there are long hallways. I went in the one on the left side of the street and it was a bit of an exhibit showcasing the Statue of Liberty being delivered to the United States so it was really cool to look at.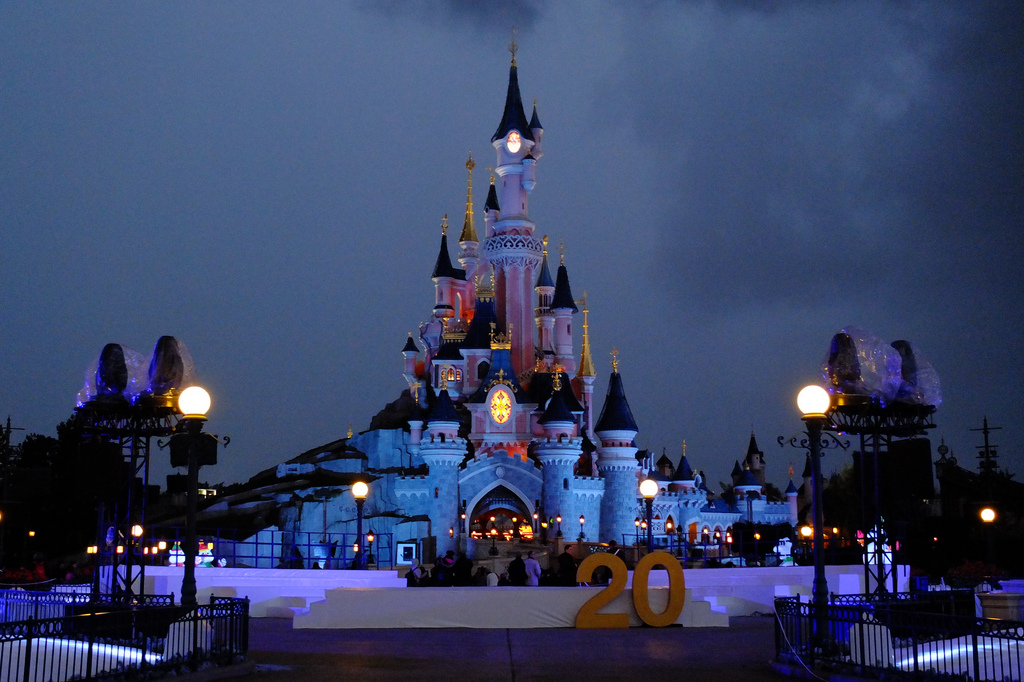 Pretty soon we had made our way down to the beautiful castle. One of the perks of getting into the park early is that it is not very crowded which means its the perfect time to take pictures in front of the castle without having lots of other people behind you. This castle is not only incredibly beautiful (my favorite Disney parks castle) but very unique. It has a dragon underneath the castle which creeped me out a bit though I will admit it was very cool.
The inside of the castle is beautiful and is full of stained glass depicting scenes from Sleeping Beauty.  Make sure to allow time to explore the castle as it is really something special. The back of the castle I think is actually more incredible than the front but there was no angle of this castle that I did not enjoy.
After exploring the castle and taking our time we decided to enjoy some Fantasyland attractions which we were able to walk right on! Our first attraction was Les Voyages de Pinocchio followed by Blanche-Neige et les Sept Nains (Snow White) and Peter Pan's Flight. After we enjoyed those rides we wandered around Fantasyland which has a lot to offer beyond the rides. They have an Alice In Wonderland themed maze as well as several fun spots to take pictures. Disneyland Park is spread out so all of the lands feel huge because of the distance between most of the attractions in that area.
One of my favorite attractions inside Disneyland Park was It's A Small World. This park is very new ,especially compared to Disneyland Park in California which is celebrating 60 years, and their Small World felt so fresh and new that I was in awe! Their version of Storybookland Canal boats does not even compare to the one in California but if there is not a wait it is worth doing. Casey Jr. is a bit better than their boat ride but will excite the children much more than the adults so unless you have children in your party these attractions are fine to do if you have spare time but if you have to pick between these and other rides pick the other rides.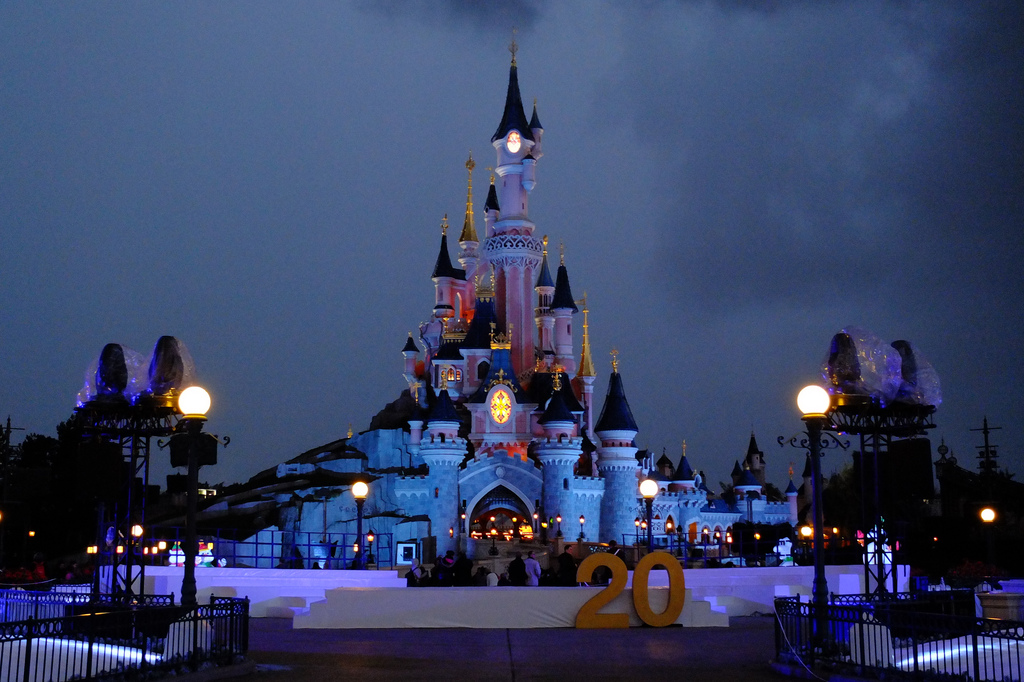 Keep reading with Part Three