This post contains affiliate links. You can read my disclosure policy here.
Recently, my family and I went to visit the JW Marriott Desert Springs Resort & Spa. We stayed here a few times when I was younger but I don't have any memories of it. However, I have gotten to watch family videos of our fun times here. Plus, I do remember seeing the hotel on one of my favorite shows, Saved By The Bell. This is where Jessie Spano's father got married in the episodes Palm Springs Weekend Part 1 & 2. I have been wanting to come back here for the last few years and it finally happened!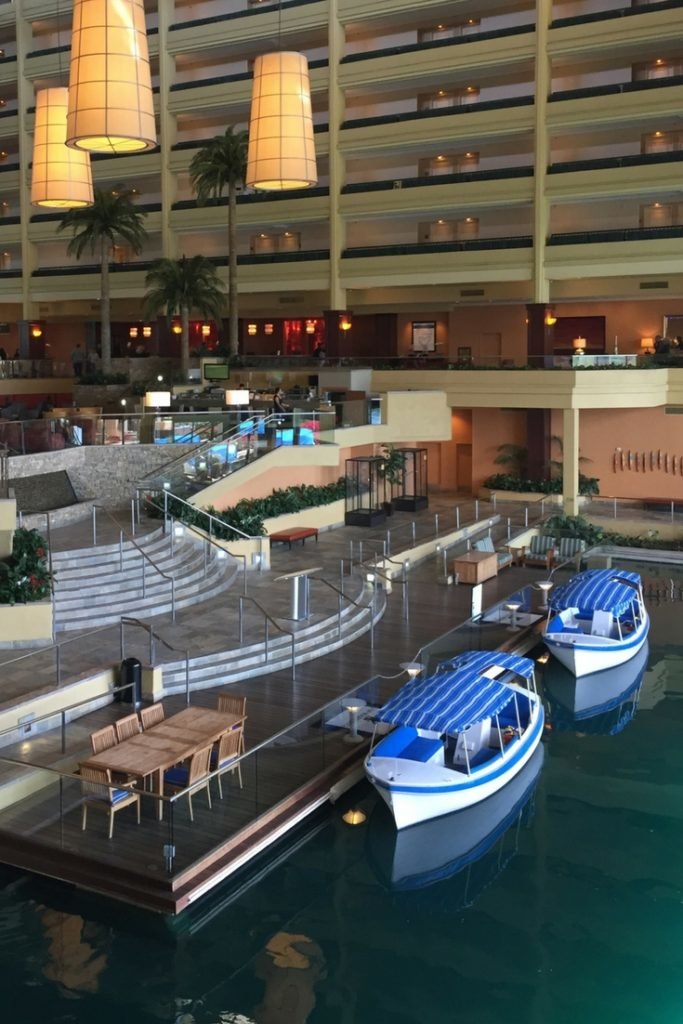 The lobby looks completely different than it did when my family visited in 90's.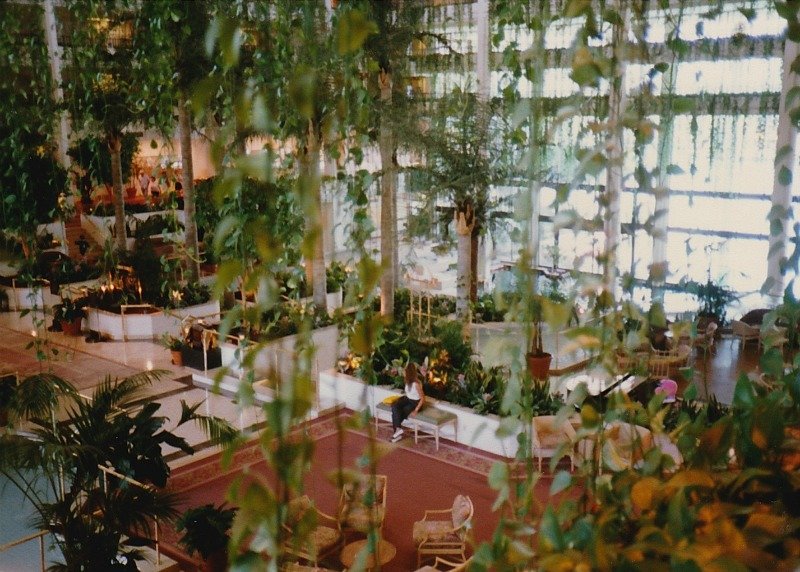 This is what the lobby used to look like. I found this picture in some family photo albums. For an even better look at what this place used to look like be sure to check out those Saved By The Bell episodes.
My favorite things about the lobby are the birds that are located throughout the bottom level. They are so pretty to look at and some of them will talk to you. My other favorite part? The boats. They weren't running when we were at the hotel since rides aren't until the evening. Oh well, I guess I'll just have to come back. You can take the boats to dinner at Mikado, a nice Japanese restaurant, or you just can take a cruise around the water.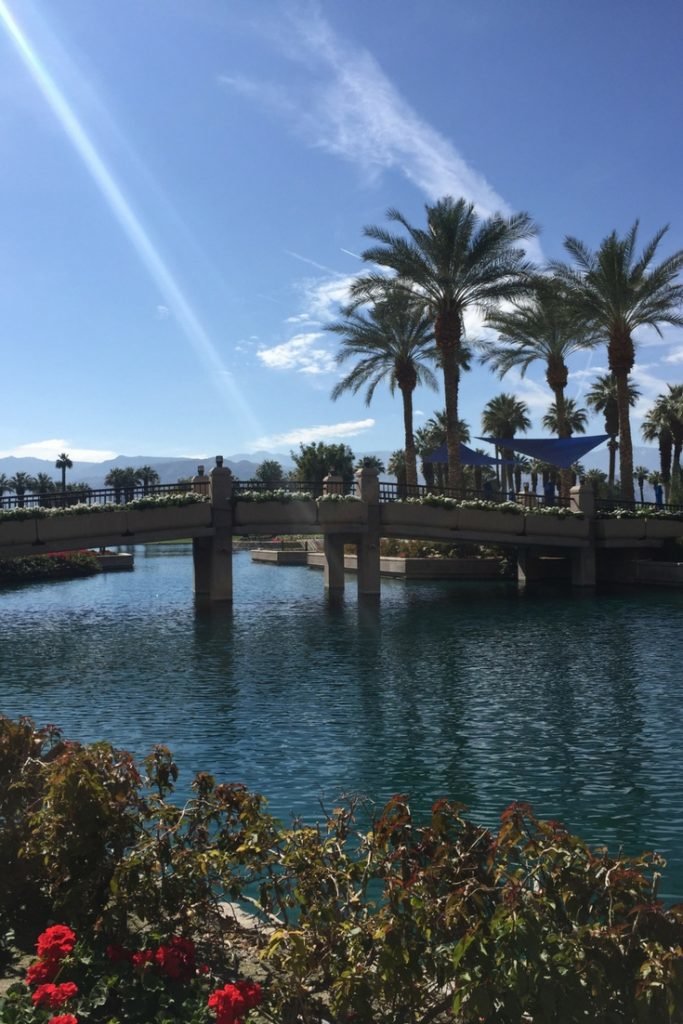 This is the ultimate place to come to relax in the desert. You can beat the heat by spending time at the pool. Truly unwind at the spa. Play a round of golf on each of the two courses. The scenery is stunning and the hotel is located in a great area. Palm Springs is a short drive if you would like to go check that out as well.
I remember seeing the flamingos at the resort in our family videos. Even though I did not see them this time I know that they are still around. The flamingos can be seen in pictures on the resorts website. There is a fitness center if you would like to check that out. I think I would love just walking around the property for my exercise.
Price wise the best time of year to visit is during the summer or early fall. Of course, that is also when temperatures can be over 100 degrees. Be sure to follow the resort on social media so that you will know when they are having specials.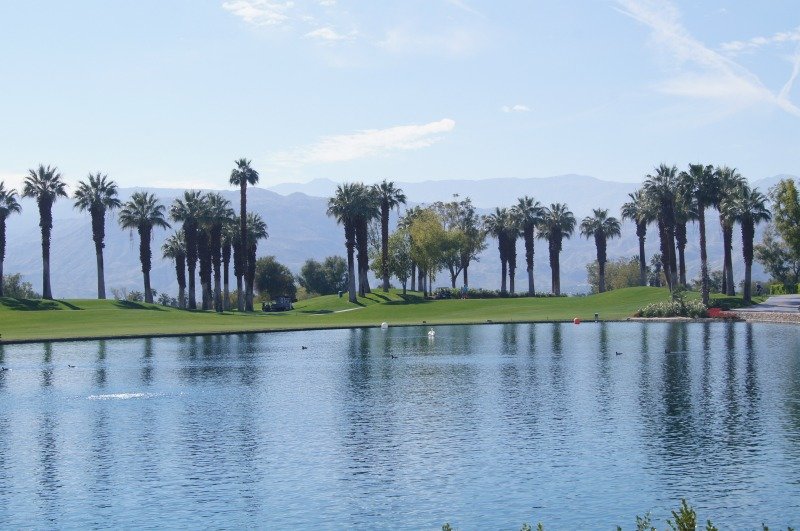 Mikado is only open for dinner and we were not able to stay that late. We ate lunch at The Rockwood Grill which has both indoor and outdoor seating. It was in the 60's when we were here so we decided to eat inside. Luckily, we had a lovely view from our table. The food was very tasty.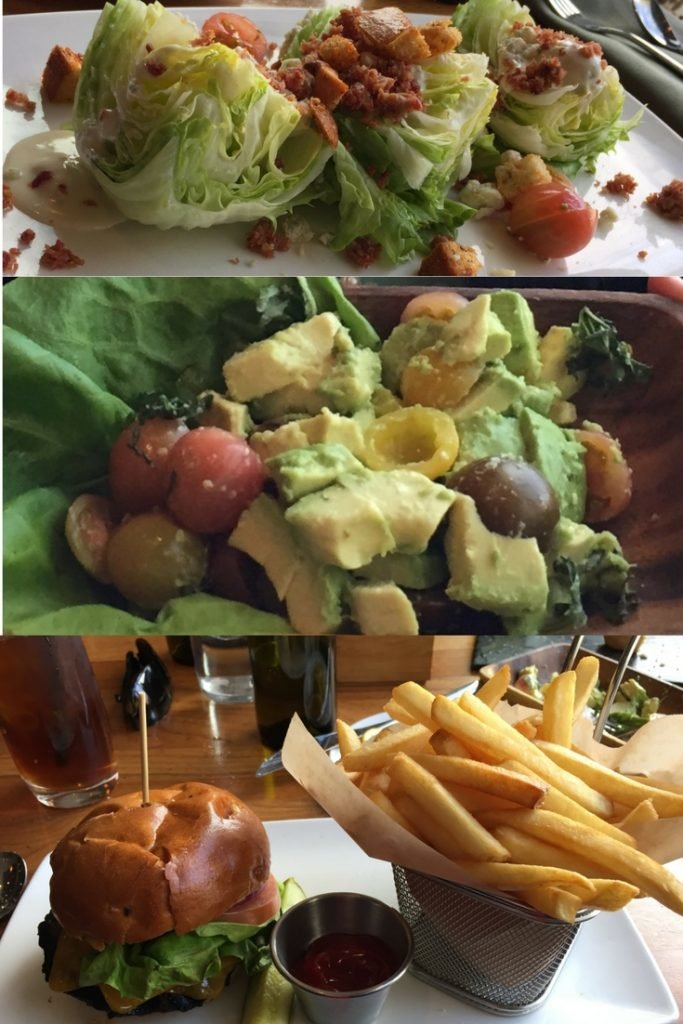 I cannot wait to return here in the future for more fun in the sun.