As some of you may know I used to live in Tennessee. When I come back to visit I like going to my favorite eateries but I also enjoy trying at least one place that I have never been to. Last spring I visited Loveless Cafe for the first time. On my most recent trip I did some research and found a lot of recommendations for a place called Biscuit Love in Nashville.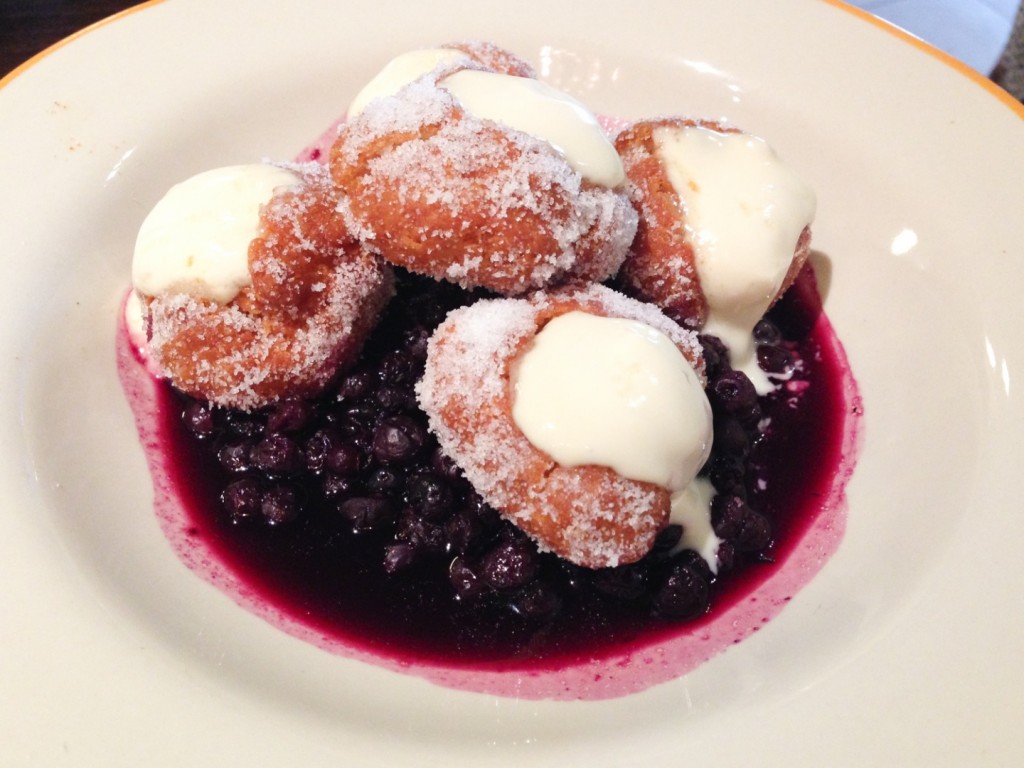 I highly recommend checking out Biscuit Love while in the Nashville area. Biscuit Love, which started out as a food truck, now has a location in The Gulch area of downtown Nashville. My Mom and I had no luck finding free parking. We parked in an outdoor parking lot across from Bar Louie which is next door to Biscuit Love. The parking lot charges $2 per hour. To be safe I suggest paying for at least two hours.
Four Things To Know About Biscuit Love
It's Worth The Wait
My research indicated that there would be a line out the door. We waited over an hour to get inside. Before we made it inside several people who were leaving kept telling everyone in line that it's worth the wait. Based on how cold my Mom and I were waiting in line we began to doubt whether or not that was true. After my very first bite of food I confirmed that it was more than worth the wait. We went at 10:30am on a Friday so the wait time might vary by your arrival time and the day of the week. However, I do want you to know that there is a good chance you will have to wait outside before you can get in.
Where You Sit Is Your Choice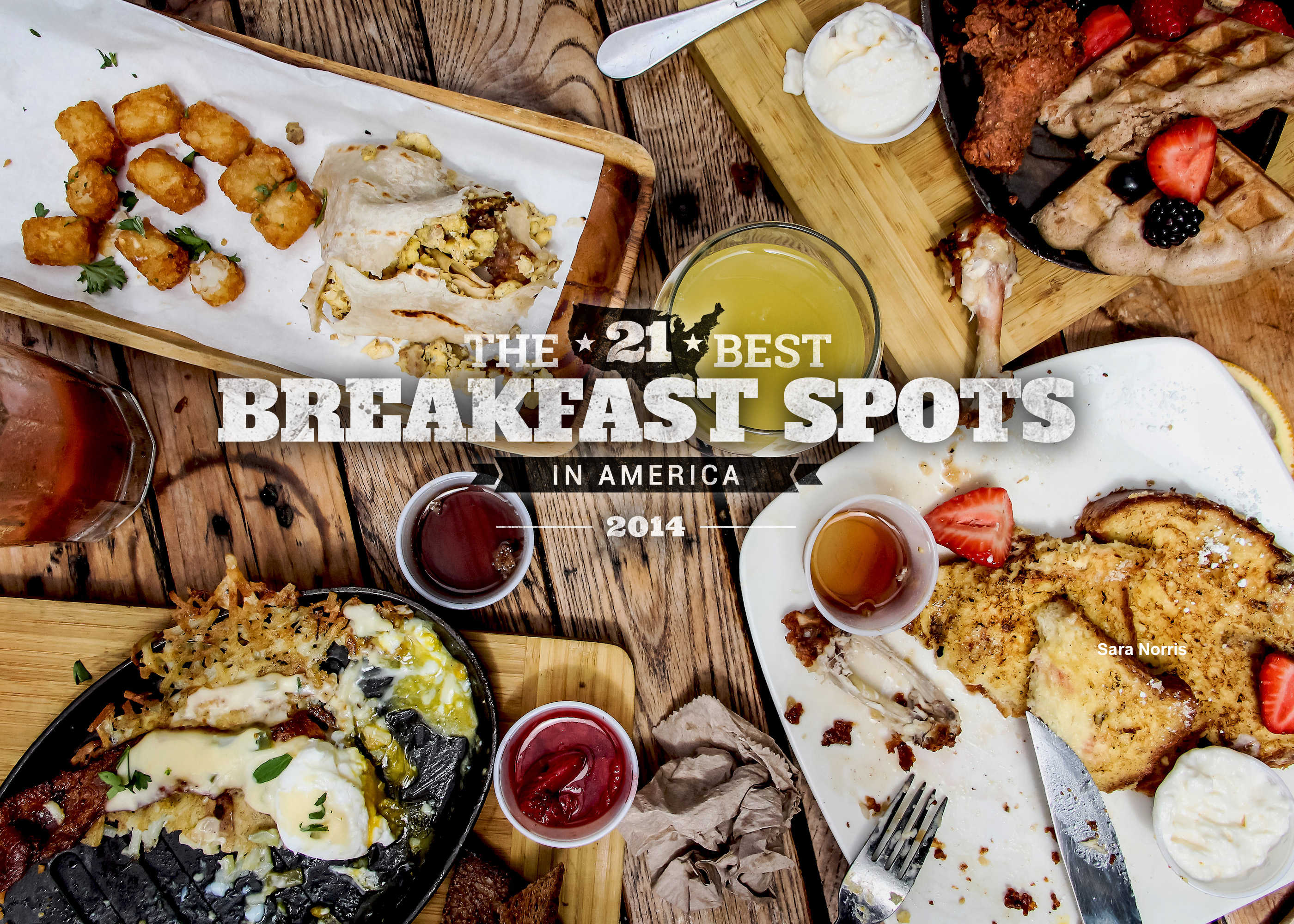 Once you make it inside you have to wait in another line to order. You can also purchase their t shirts and other merchandise while you are in this line. After you have placed your order you will be given a number to place on your table. Any open table is yours. A table under the Nashville letters was being cleaned while we were looking for a place to sit down. We waited because I wanted to sit there to be able to get great pictures with the sign. If we had wanted to sit at the bar we could have gone inside a few minutes earlier. I'm glad we waited though. Our seating location added to my experience.
Bonuts Are The Best Item On The Menu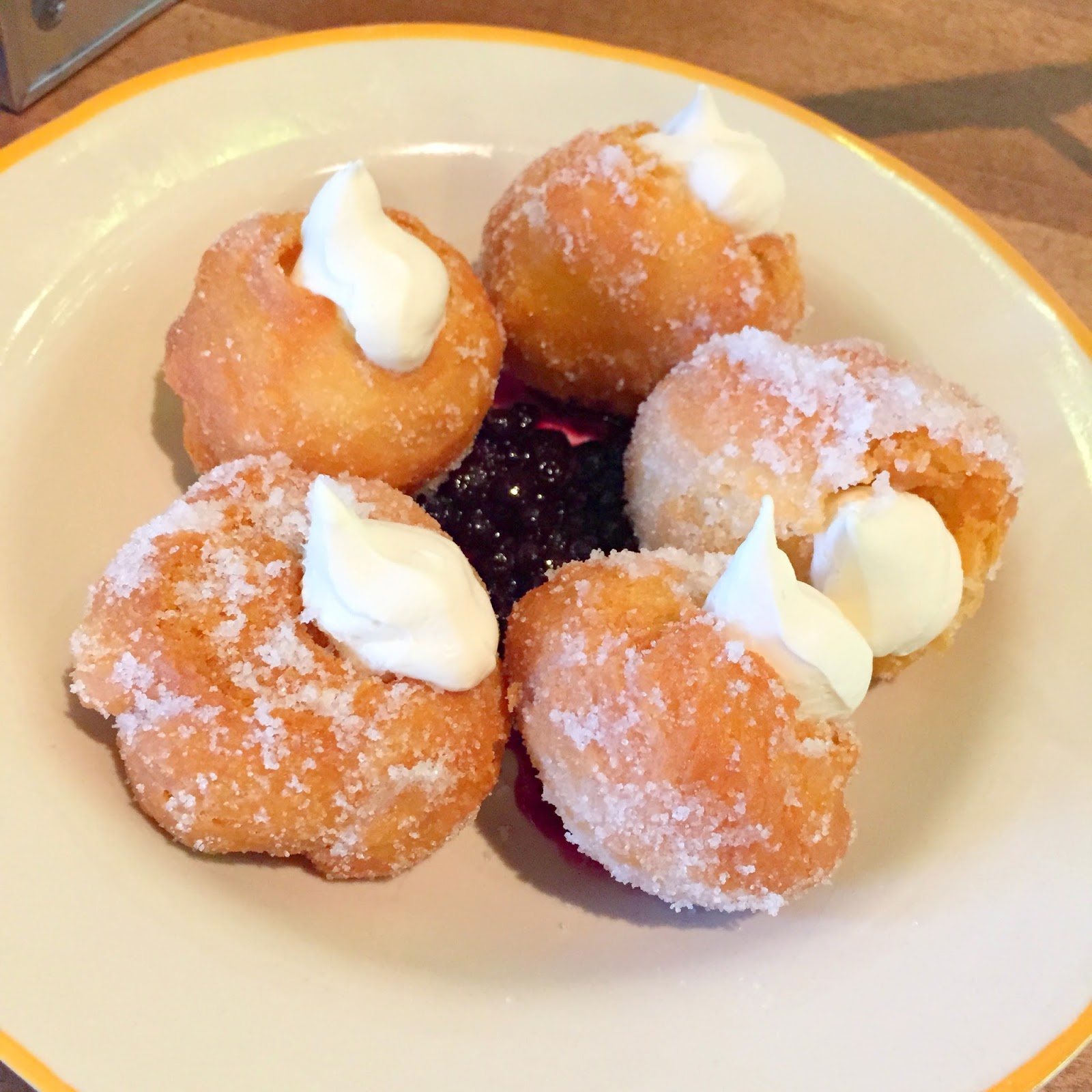 Are you curious what a bonut is? It is a cross between a biscuit and a donut. This was the main reason that I wanted to come to Biscuit Love. Everyone online was raving about the bonuts. I was intrigued by the bonuts but wasn't sure if I would like them or not. Regardless of whatever else you decide to order the bonuts are a must have! They are flaky and delicious. I was surprised that they were not too sweet or doughy. The bonuts are topped with lemon mascarpone and have blueberry compote underneath. One order comes with 5 bonuts.
Their Biscuits Are Better Than The Ones At The Loveless Cafe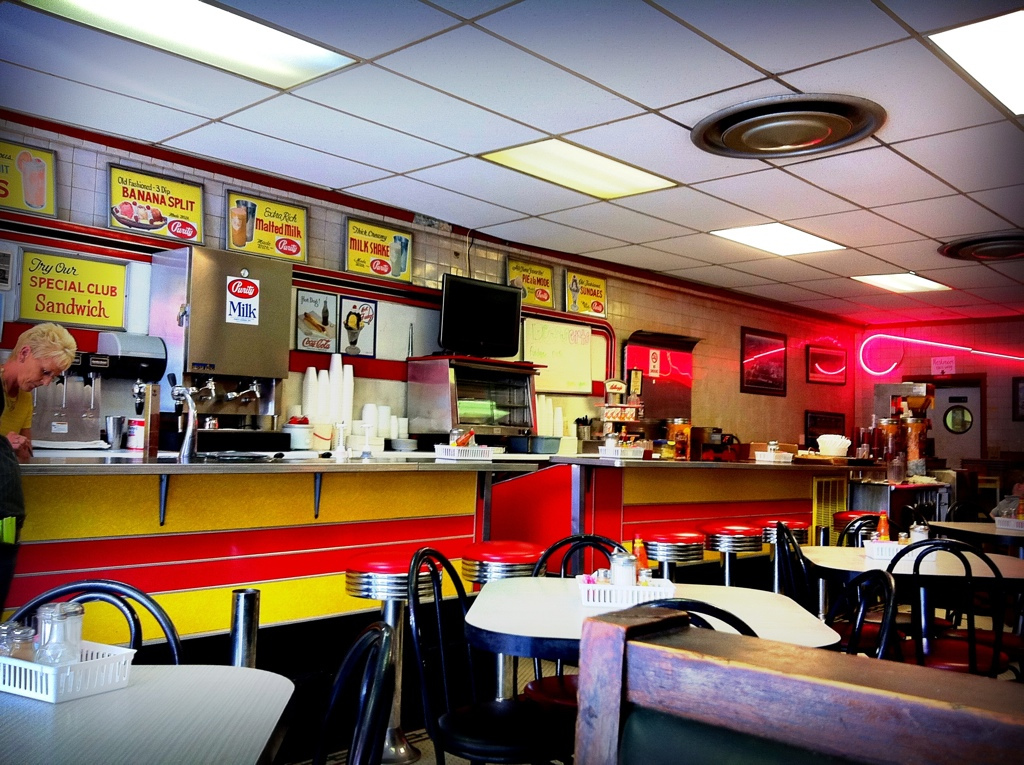 As I mentioned earlier I went to Loveless Cafe last spring. Loveless is well known for their biscuits. However, even though I had a fabulous time when I went there I was not impressed by the biscuits. I'm hoping it was just an off day for them. One of the other things we ordered at Biscuit Love in addition to the bonuts, was the East Nasty. It is a biscuit sandwich with fried chicken and cheese. Just like the bonuts, this was delicious too! It was so much better than the biscuit I had at Loveless. If you have time to do both places I would recommend that because Loveless is a very cool place to visit. However, if you have to pick I think the food is much better here.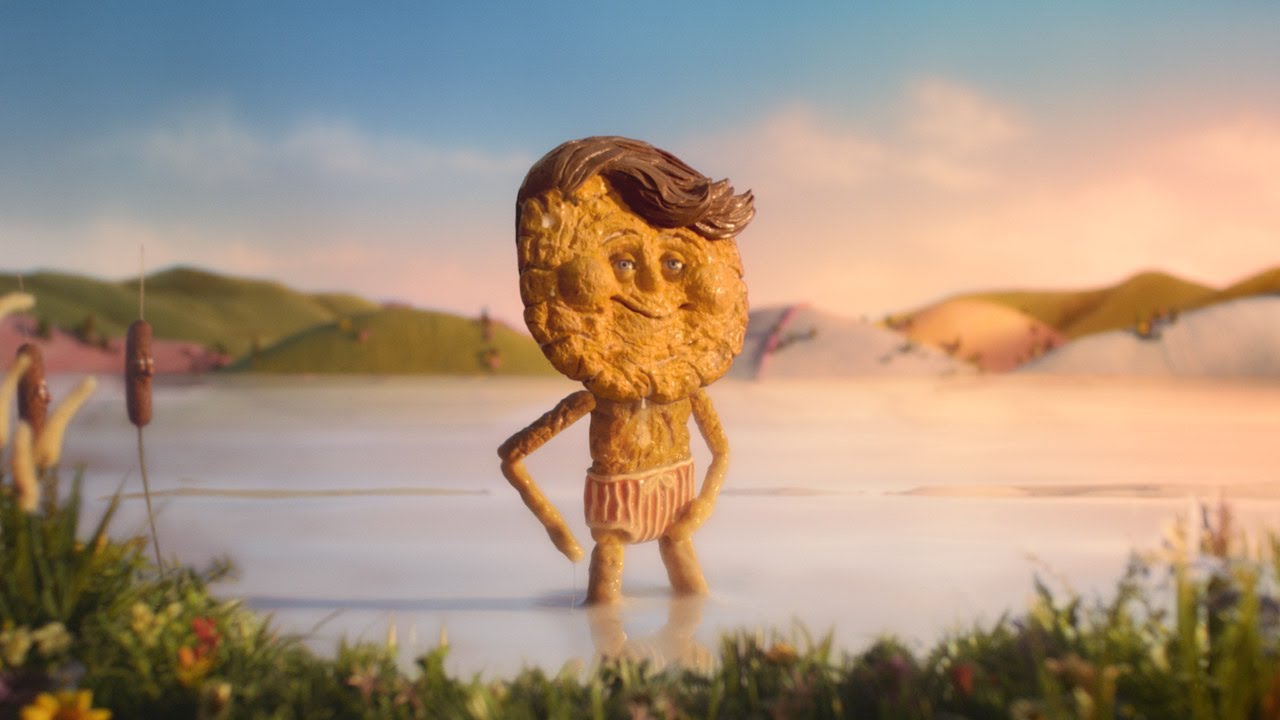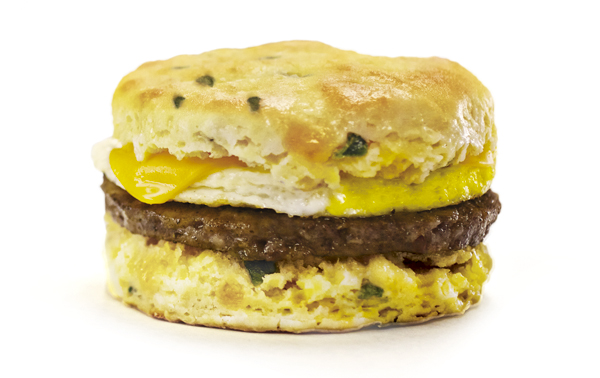 We also ordered a vanilla & caramel latte and the Blacklock Hash. The hash comes with skillet potatoes, onions, sausage, green peppers and eggs. You can choose how they are prepared. We opted for scrambled. The only downside is that all items are ala cart. It would have been nice if the East Nasty came with a side of potatoes or a side of your choice. The total cost was $34 which felt like a lot even though the food was fabulous. Even though my Mom and I shared the food we filled up quickly. In the future I would order bonuts and only one other item to share.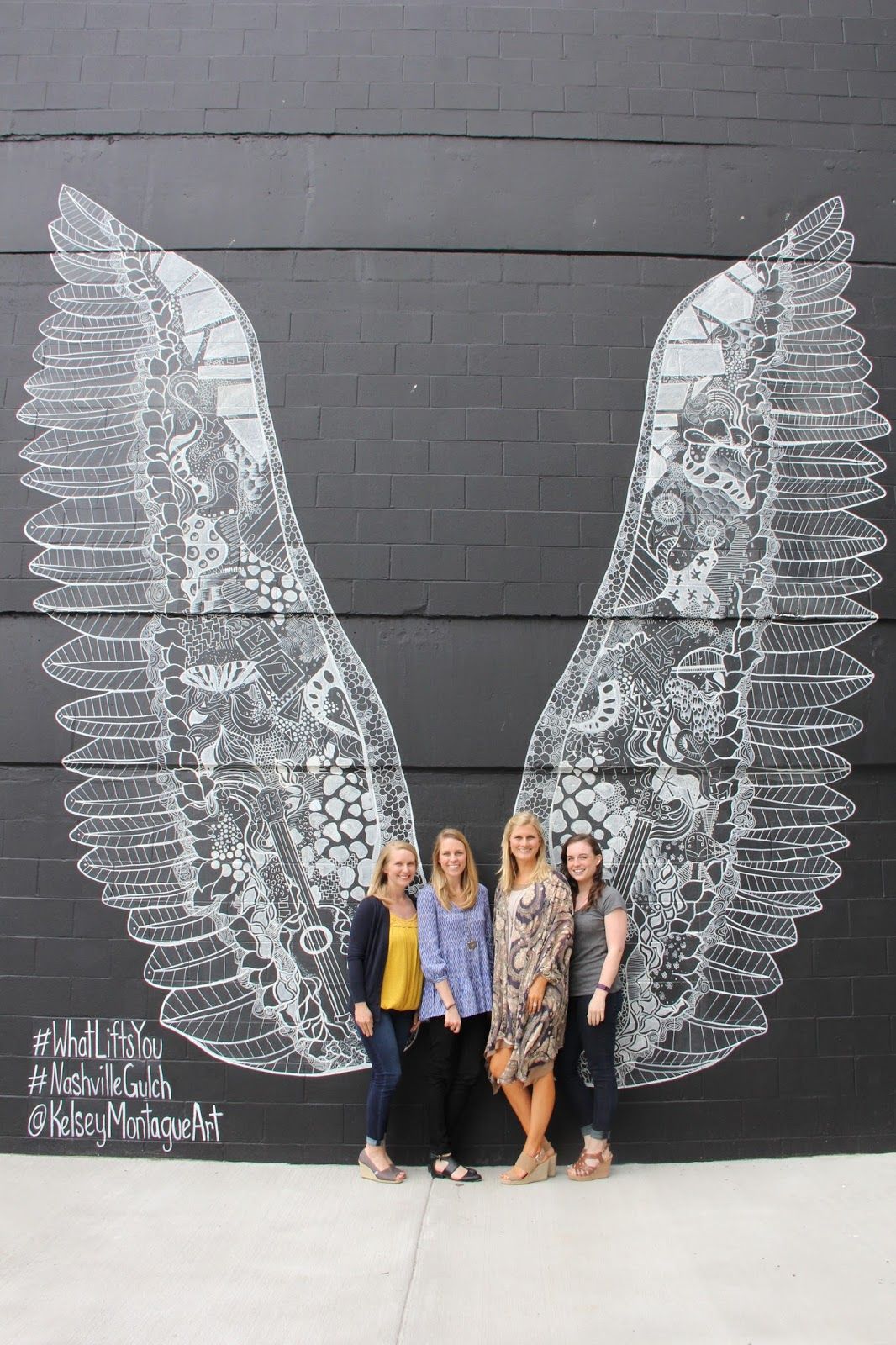 Before we went back to our car we stopped to take pictures of the angel wings. They are located across the street from where we parked.
Do you have a recommendation of where I should go to eat the next time I'm in Nashville?