This post contains affiliate links. You can read my disclosure policy here.
Do you remember where you were or what you were doing when a big event happened? I know that I will always remember being in my sixth grade math class when I found out about the 9/11 attacks. When I found out about the bombing at the Boston marathon I was watching tv with my Grandparents in Tennessee. Innocent lives forever changed by the terrorists attacks. The news coverage overwhelmed me. I remember feeling so heartbroken for the victims and so scared for Boston. Last weekend I attended a screening of the Patriots Day movie with Mark Whalberg who came to introduce the move at the AMC in Century City, California.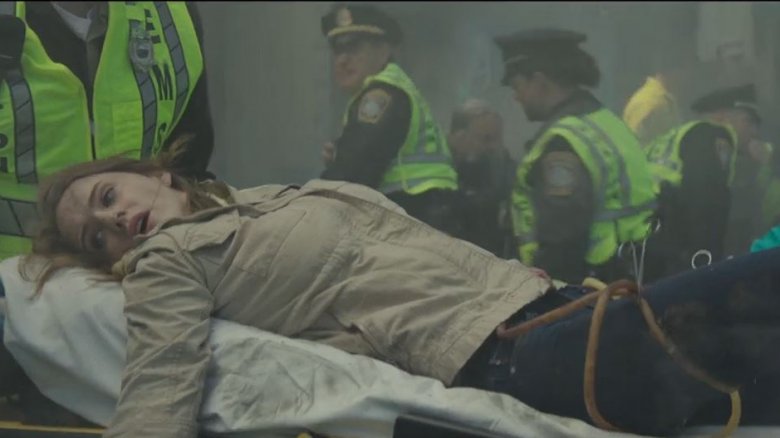 Originally Mark was supposed to do a q&a after the screening. However, the q&a was canceled but Mark still came to introduce the movie. Mark shared that he has never been involved in something that has been so important to him. He added "if you think you know the story, you were privileged to see coverage on the media. When you really get to see these individual stories I think you're going to find so much inspiration and hope. And you know we continue to deal with these things every day. Look at what happened at the airport. These things continue to happen. But more importantly the stories of love, strength and resiliency need to be the things we focus on. And love will always win." He was very thankful that we were supporting this movie.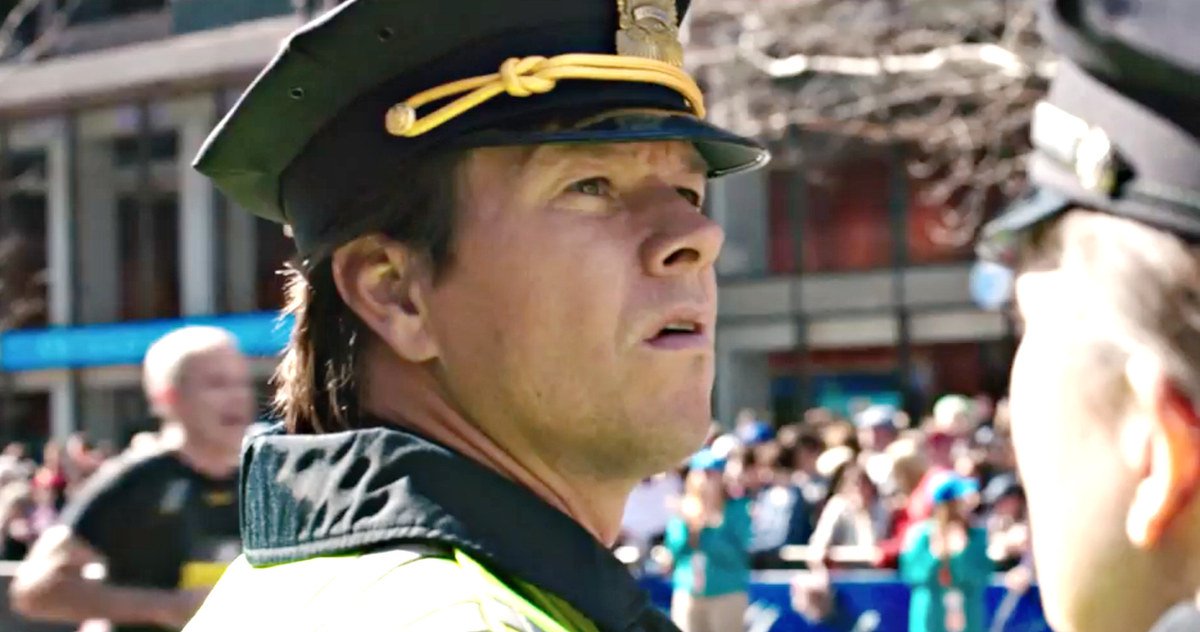 Mark was very kind and took time for the fans at the screening who wanted to meet him. I thought he was charming, charismatic, and really cute.
Before I watched Patriots Day I had never even seen a trailer. I remember being confused by the title once I found out what the movie was about. Did you know that the Boston marathon always takes place on a day known in New England as Patriots Day? I knew what the movie was about and that Mark Wahlberg was in it. My main reason for attending the screening was to see Mark in person. The movie was originally just a bonus in addition to getting to see Mark. The movie impacted me more than I could have predicted. I remembered that the bombings happened but I had forgotten so many of the details. Therefore there were a few surprises for me. This caused me to be on the edge of my seat throughout the majority of the movie.
My emotions were all over the place during the movie. Watching a movie about the event is so different than just watching the news coverage. I was just as emotional during the movie as I was during the news coverage. This movie reminded me about the magic of movies and storytelling. Movies can take a story we are familiar with and make them feel new by giving us a different perspective. It was sad when I would remember that what was happening to these characters happened to real and innocent people. I wish the q&a would not have been canceled because I would have loved hearing Mark share about the filming experience and how they decided what stories to tell.
Patriots Day is a powerful movie. I would give it 4.5 out of 5 stars.
Would you like to find out about events like this? Find out how to find out about celebrity events here: http://mybelleelle.com/upcoming-celebrity-events/