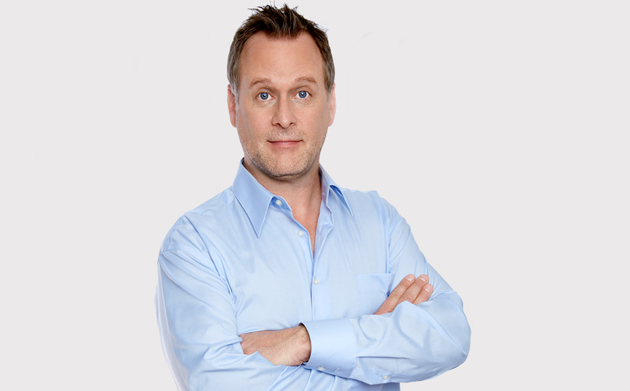 Everywhere you look on the internet right now you have a high chance of seeing something related to Full House or the new spin off show Fuller House. I am a huge Full House fan and have tickets for the first taping of Fuller House tonight so if all goes well I will be blogging about the taping on Monday. Full House has been my one of my favorite television shows ever since I was a little kid. I watched it everyday after school and have seen every single episode multiple times. Not only have I been a big fan of the show but I have also been a big fan of the cast. Full House was made up of quite a great group of people with some of my favorites being the Olsen twins, John Stamos and Candace Cameron Bure.
I use to dream of getting the opportunity to meet the cast members but wasn't sure if that dream would ever become a reality. So far I have seen seven of the cast members and have gotten to meet four of the seven. I saw John Stamos in 2012 when he made an appearance at Disneyland to serve as the narrator for the Candlelight Processional. I was working in Disneyland that night and only got to see him from a distance but it was still so great to see Uncle Jesse. I also saw him two months later when I got to go to the red carpet for the 2013 Oscars. I am really happy that I have had the opportunity to see him in person but I would love the chance to meet him and get a picture with him. After attending the Fuller House premiere I have officially seen all of the Full House cast members minus the Olsen twins.
John Stamos does work with a charity called Project Cuddle and if you are willing to spend some money you can have the opportunity to meet him. The best way to learn about seeing him at events with Project Cuddle is to follow John on twitter because he makes sure to keep his followers informed. Typically in January or February he makes an appearance at a dinner in Southern California for Project Cuddle where tickets start at $100. Not only am I a John Stamos fan but I am also a huge fan of the Beach Boys and loved the episodes of Full House where they made appearances. I have seen the Beach Boys in concert twice and John has not played drums for them in either of those shows but I hope someday I can see them together.
When I found out the Candace would be on Dancing With The Stars I wanted to get tickets so that I could go to a taping and cheer her on. I got the tickets and did not get a chance to meet her but I got to watch her take third place and I got to see Andrea Barber (Kimmy Gibbler) who was there to support Candace. I had the privilege of being Candace Cameron Bure's tour guide when she visited the Disneyland Resort while I was working there. It was an incredible experience to get to spend the day with someone that I have been such a big fan of for a long time. This is not a typical way to meet actors it just happened to work out for me while I was working there. Candace also speaks at women's conferences and churches so be sure to connect with her on social media to see about getting a chance to meet her.
I met is Dave Coulier who plays Joey. In February of 2014 Dave played at a comedy club in Ventura, CA and a friend and I drove up to see him. Dave is such a funny guy and unlike Bob Saget does not believe that comedy has to be dirty to be funny. After the show Dave set up a table and had Cut It Out shirts for sale and he was more than happy to autograph mine for me. In addition to signing autographs he is very happy and willing to take pictures. I follow Dave on twitter which is how I found out about his show but you can also check out his show schedule on his website which will be posted at the bottom of the blog post. Lori Loughlin has previously joined John Stamos at project cuddle events and last fall took pictures with fans at the Northpole screening at the Grove.
Andrea Barber loves to run and can be seen running in races all over Southern California including races held at Disneyland. She is always posting about her races on twitter so if you want to try and run into her or see her at a race be sure to follow her. Bob Saget does a lot of comedy shows like Dave Coulier but I cannot bring myself to go to one of his shows due to how dirty his comedy is. Both he and Jodie Sweetin have previously written books but I was not around to try and meet them at the book signings. I think that the best bet to try to meet most of the cast members will be to attend a Fuller House taping.
I hope that this gave you some ideas on how you might be able to meet some of the cast members who were a part of a show that been important to so many people. If you know of any ways for fans to meet the cast members please mention it in the comments below. Make sure to follow the cast members you would like to meet on social media so that you can stay up to date on their events.