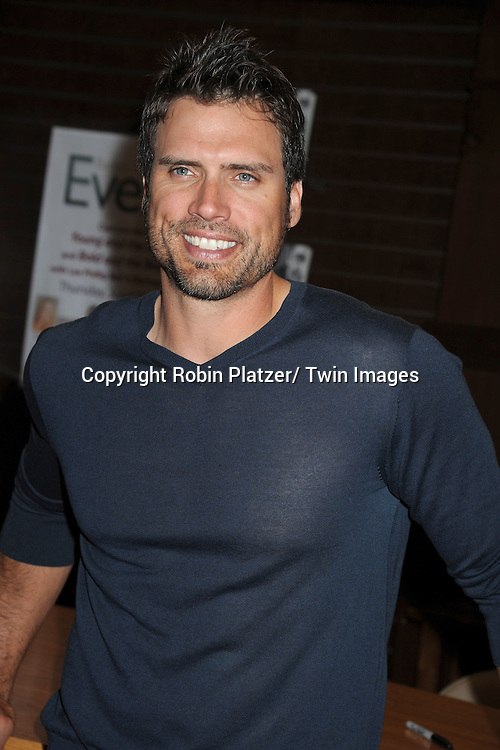 I have previously blogged about how much I love The Grove in Los Angeles. One of the main reasons that I love The Grove is because the Barnes and Noble there is a great place to meet some of your favorite celebrities. A lot of celebrities write books and book signings are a great way to get to meet them and get an autograph. Earlier this month New York Times Best-Selling Author (and actress) Candace Cameron Bure released her third book. Dancing Through Life Steps of Courage and Conviction focuses on her time on Dancing With the Stars. In June Candace announced via social media that the first five hundred people to preorder her book through Barnes and Noble would get an autographed copy at no extra charge.
As a huge Full House fan and a fan of Candace I preordered the book so I could get an autographed copy. My book came at the end of July which was around the time that I found out that she would be doing a book signing at The Grove. Even though I had met Candace before I wanted to go to the book signing because I was hoping that I would be able to get a picture with her and I wanted to get a personalized autograph book. I decided I could give the pre ordered autographed book as a Christmas present so someone I know is going to get a pretty great present! If you want me to get autographed books for you from upcoming signings be sure to check out my Books Autographed by Celebrities page.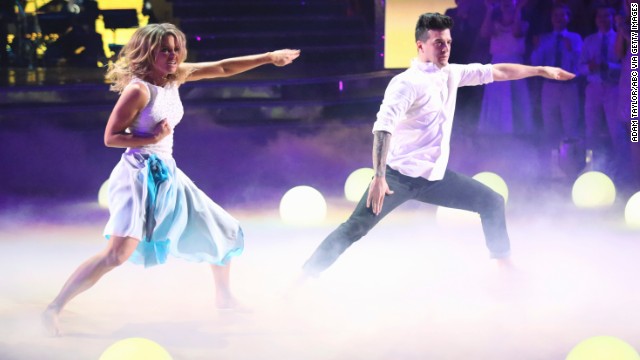 Barnes and Noble at The Grove releases wristbands for book signings when their store opens at 9am. People typically line up at least an hour before and I had planned on doing that Monday morning but I ended up not leaving when I thought I would. I called Barnes and Noble around 10:00am to ask if they still had wristbands available and they assured me that there were plenty. I arrived to The Grove around 11:30am and went to Barnes and Noble to purchase the books and get my wristband. I picked up a book for myself and for two My Belle Elle readers and received an orange wristband for group A. Barnes and Noble Members get a white wristband and get priority at the signings.
I had a Barnes and Noble gift card that I got for Christmas which came in handy that day and I had a $10 gift card from my shop kicks app which made the book less than $2. If you do not have the shop kicks app I highly recommend you get it. You get rewarded for visiting stores and opening up the app when you walk through the doors. Shop kick points can be redeemed for gift cards to places like Barnes and Noble. I don't know about you but I love saving money when I can. I will post a link for shop kicks at the bottom of the post if you are interested in checking it out.
I came back to Barnes and Noble around 5:15pm and waited in the Starbucks area. At 5:30pm there was an announcement that the seating area had opened up. Candace was going to be speaking and doing a q&a before the signing began so there were chairs set up for members and those with the a & b wristbands. Everyone else stood behind stanchions. Around 6:00pm one of the Barnes and Noble employees went around and asked everyone what name they would like inside the book. They write the name you tell them on a post it note so that it helps the signings go quicker and it helps make sure that the author spells the names correct.
By the time that Candace arrived at 7:00pm there was a big crowd and everyone was very anxious to meet her. When it comes to book signings there is not guarantee that you will get a picture with the author because it is up to them and can sometimes depend on how many people showed up. All of the fans were very excited to hear that Candace would be taking pictures. She shared with the crowd that she had been wanting to write about conviction for a while but never felt like she had the right platform until Dancing With the Stars. Prior to Candace's arrival the Barnes and Noble staff handed out cards so that we could write questions for her to answer. She answered three or four before the signing began and I recorded it for you. The link to the video is at the bottom of the post.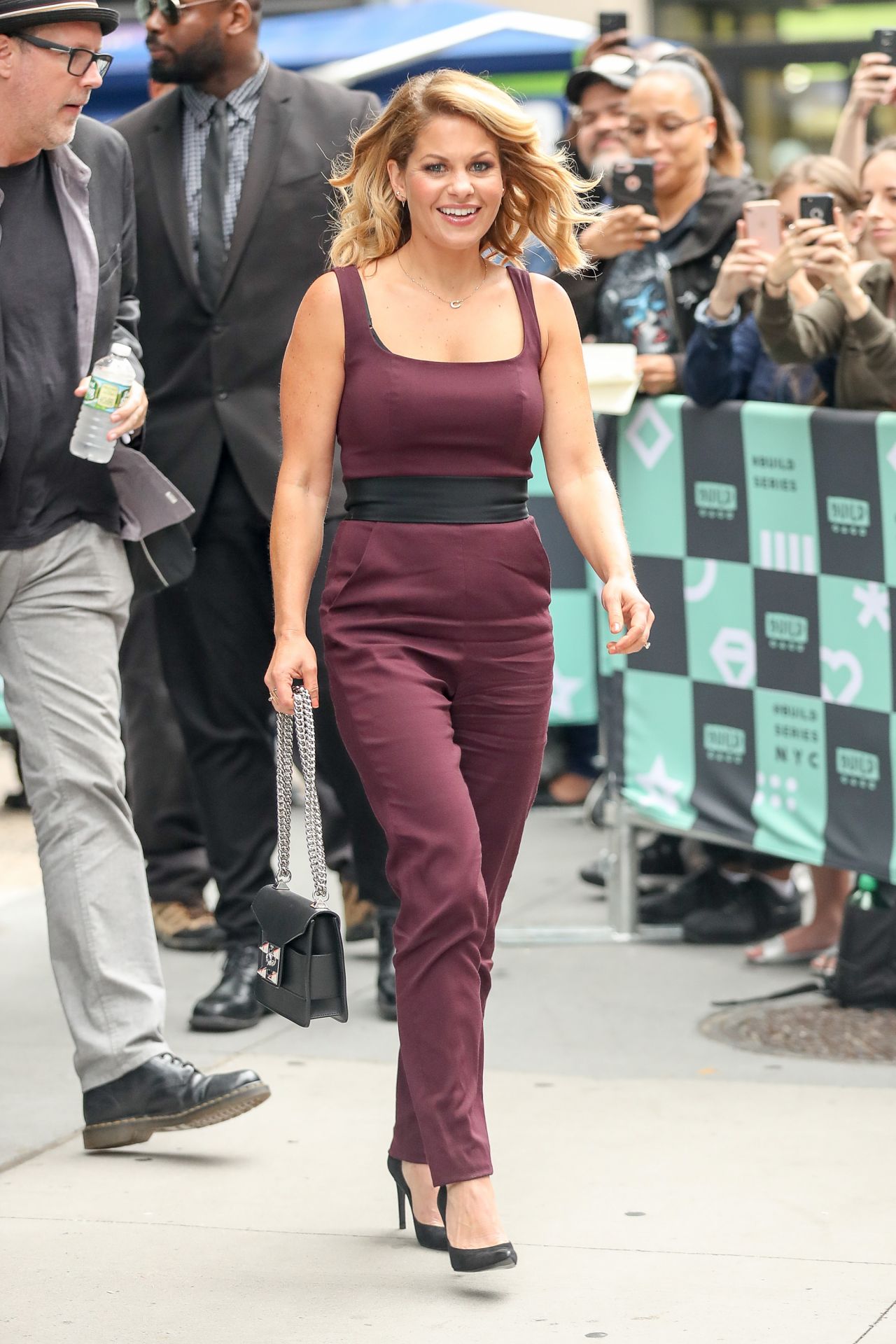 All of the Barnes and Noble members were ahead of me and it was really fun for me to watch these fellow fans get really excited to meet her. She was so kind and gracious with all of her fans and took time to speak with everyone while she signed their book. I had a great time getting to speak with her again and I was really happy that she remembered me when I mentioned that I had been her tour guide at Disneyland last year. We had a nice conversation and the evening was very special for me. I was excited that her book was about her time on Dancing With the Stars because I went to a taping of the show so that I could see her and support her. Even though she didn't win I think she did a great job.
I have not finished reading the book yet but so far I am loving it. It is a wonderful encouragement for Christians and I am already getting a lot out of it. Whether or not you are a fan of Dancing With the Stars the book is very interesting. It is primarily geared towards fellow Christians but I think anyone who is a fan of Candace Cameron Bure will enjoy reading about her journey on the show. Another wonderful thing about the book is that it can be enjoyed by multiple generations because Candace makes her stories and situations very relatable. I have really enjoyed reading her other two books Reshaping It All and Balancing It All but every time I hear she's coming out with a new book I'm really hoping it will be all about her time on Full House.
Candace Cameron Bure is one busy lady these days. While promoting her new book she is also working on Fuller House a spin off of Full House which will be on Netflix sometime in 2016. If you are interested in learning how you can get free tickets to a taping to see Fuller House please visit http://mybelleelle.com/how-to/celeb-events/fuller-house-taping-review/ How did I find out about this event? I follow Candace Cameron Bure on twitter and instagram where she shared information about the event. I also follow Barnes and Noble at The Grove on twitter and Facebook so that I can stay up to date on their events. So if you know that a celebrity that you would like to meet is writing a book make sure to follow them on social media to find out a book signings. Also be sure to check out our upcoming events page to see what book signings we have listed.
To make sure that you never miss a post consider signing up for our email subscription on the right hand side of the page.
Follow me on twitter: https://twitter.com/lovemichelle89
If you would like to get the Shopkick app click here: http://get.shopkick.com/washington23794