Last December my friend Bruno invited me to go to the KIIS Jingle Ball village at LA Live. Jingle Ball is a concert that features a lot of different artists. This year One Direction, The Weeknd, Selena Gomez, 5 Seconds of Summer, Ellie Goulding, Shawn Mendes, Tovelo, Charlie Puth, Zedd, Hailee Steinfeld, Conrad Sewell, DNCE will all be performing. KIIS FM's Jingle Ball while be taking place on December 4th at the Staples Center. The Jingle Ball village starts at 3pm and takes place outside of the Staples Center in the LA Live area. The village is free to the public so even if you don't have a ticket to Jingle Ball you can still come and enjoy the fun.
They set up a stage outside and have some of the Jingle Ball performers come sing in the village. After singing a lot of them will sign autographs which you will need to stand in line for while they perform. You will need to chose between seeing them sing and waiting in line to meet them. Charlie Puth, Shawn Mendes, DNCE, and Conrad Sewell will be making appearances at the Jingle Ball village. Last year Bruno & I saw Meghan Trainor, Bea Miller, and a few other singers. There will be a few chances to win tickets to the concert throughout the Jingle Ball Village. JoJo is one of the radio hosts on 102.7 KIIS FM and you will want to follow his twitter account to see where you will need to go in the village to win the tickets.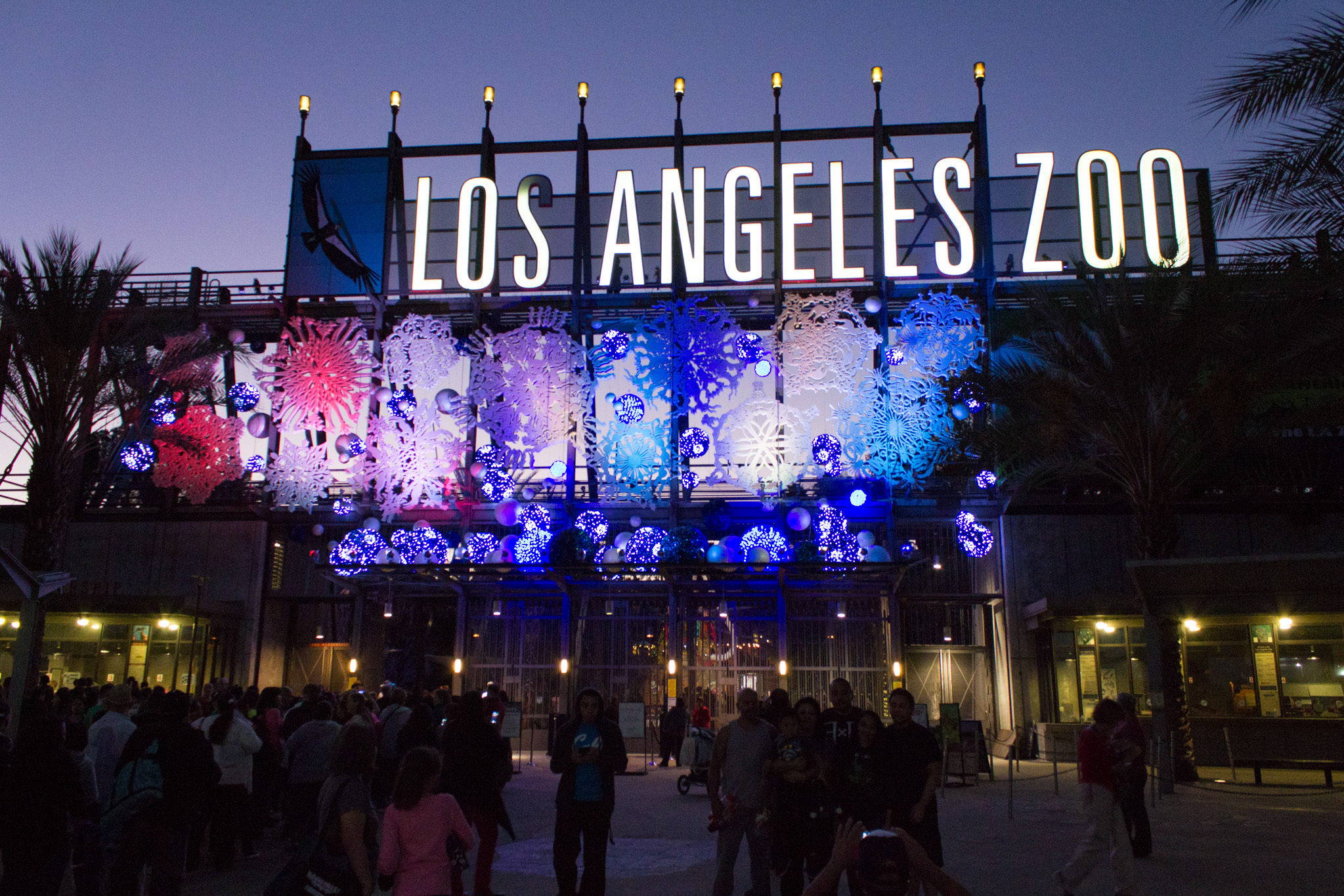 We may not have won any tickets but we still had a great time. A lot of different companies set up booths where you can get freebies and win some great prizes. There was a mini stage set up for groups of people to compete by dancing. People were downloading the Just Dance app on their phones. You hold the phone in your hand with the app open while doing one of the dances from Just Dance 4. Bruno got the highest score for his group and won a cord to connect his computer to his tv. Other prizes included tickets to the concert and t shirts. We stopped by the LA Zoo's booth and took a picture with their display. They were giving away two free tickets to see the LA Zoo Lights and all you had to do was tweet your picture from their booth using a certain hashtag. Bruno & I both tweeted out the picture and he won the tickets which was great.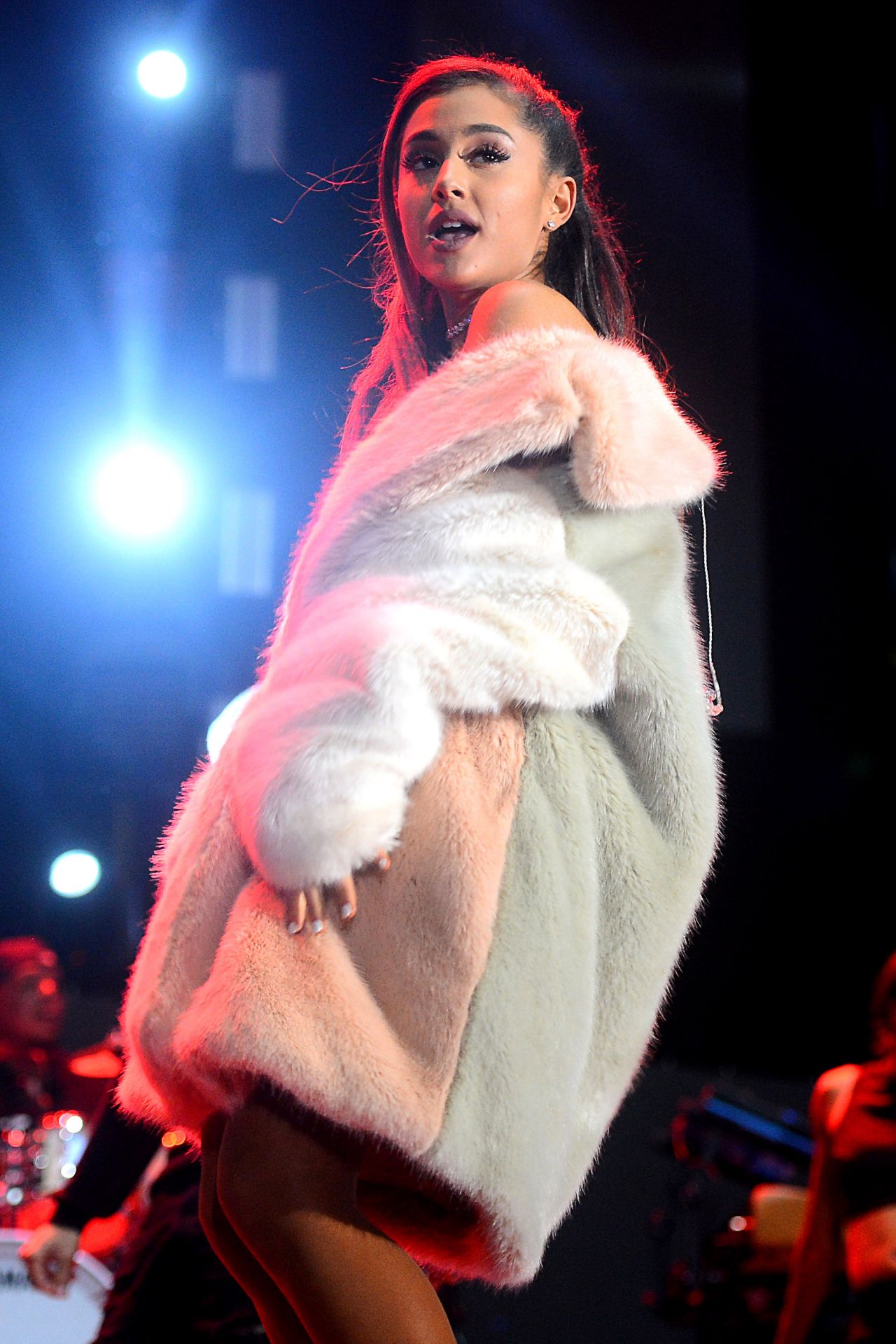 Coca Cola brought a gigantic truck and gave out free cans of soda. They also had a meet and greet with Santa and printed out the picture for you to keep. I couldn't find our picture with Santa but I did find our picture that we took with their photo props. After you took pictures you had the opportunity to spin their prize wheel. I got a coca cola lip gloss but if you are lucky you might get something better. I highly recommend bringing a bag to hold all of your freebies. At another booth we took pictures using some Christmas props and got a print out of our picture. Other freebies included candy, humus & pretzels, and winter tattoos.
I would recommend parking across the street from the Staples Center in the parking garage. If you park on an upper level you will get a parking ticket and be charged based on how long you stay. It is the closest parking lot and that way you don't have to drive around looking for metered streets. This is a great way to still enjoy a free mini concert while loading up some other freebies. And if you go be sure to participate in tweet to win opportunities because it is possible to win!
I recently went to another event held at LA Live. Read about it here: Mockingjay Part 2 LA Premiere