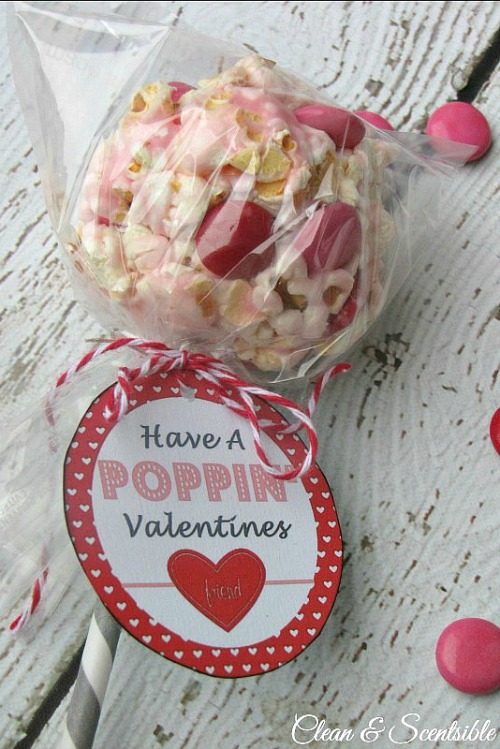 As the Oscars get closer and closer I am continuing to think up movie themed snacks to serve at a party. Even if you don't care to host an Oscars party these popcorn treat pops can be a great snack for a movie themed party or just for fun. A few years ago for Christmas my mom gave me a box of the Wilton treat pop containers with a display set as well as a Wilton treat pop decorating set. While I was searching for inspiration on Pinterest I saw a lot of ideas for popcorn cupcakes and I thought that would be a cute snack for my party. However, it wasn't until I saw a tutorial on how to use the Wilton treat pops as confetti poppers that I remembered that I had the pops. I rushed to the kitchen to get out the treat pops and decided to make popcorn treat pops with a twist.
I don't have to tell you that popcorn is one of the most loved snacks to eat while watching the movies. This makes popcorn one of the best things to have at an Oscars party but what annoys me about eating popcorn is that after eating only a few pieces it gets stuck in my teeth. I hate having it stuck in my teeth so I try to avoid popcorn when possible. Sometimes I have to a eat a little bit because when it is freshly buttered it smells so good! While I can see myself having a popcorn bar at a party in the future for now I will be having these marshmallow popcorn treat pops.
In order to create the most authentic looking popcorn you can cut three lines into the mini marshmallows and twist them. I was a little nervous about cutting my fingers in the process so I opted to leave the marshmallows whole. By choosing not to cut the marshmallows it makes this even more kid friendly if you have young ones that want to help out. The first thing that I did to create the popcorn treat pops was bake mini cupcakes. I like to use Betty Crocker yellow cake mix but any cupcake recipe will do. If you do not have a mini cupcake tin I would recommend baking a cake and cutting small circles out of it after it has cooled off.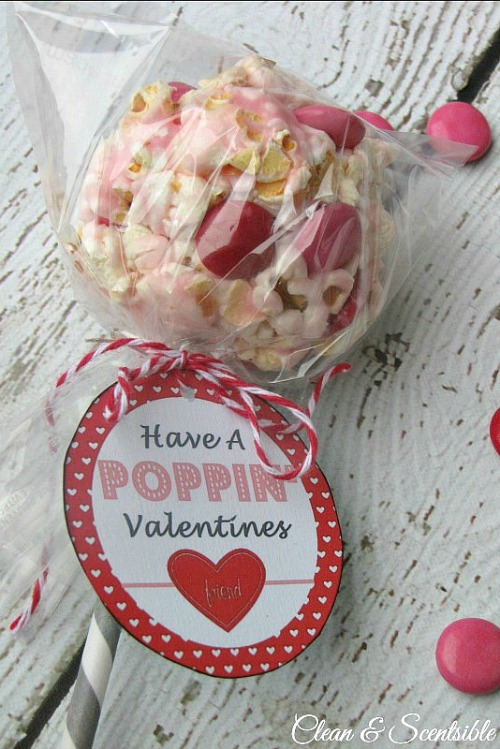 While the cupcakes were baking I used yellow food dye to color my vanilla frosting to give a buttery look to the treat pops. I then put the frosting into one of the bags that come in the decorating kit. Once the cupcakes had cooled I placed one in the bottom of the treat pop. I put a small layer of frosting on top of the cupcake and then placed a second cupcake on top of that. Once again I put a small layer of frosting onto of the cupcake. Next I put the mini marshmallows on and a popcorn label that I had made from computer paper and markers.
It took less than three minutes to put together one treat pop and I was really pleased with how they turned out. The only thing that turned out to be a disappointment was the display that came along with the treat pops. When I first saw the cardboard I thought that the box would be easy to put together. After multiple attempts I became very frustrated and searched on google for some help only to realize that a lot of other people had the same problem. When I finally got the display box put together the lid wouldn't stay flat which made it very difficult to display. The treat pops come with lids that also serve as a stand to keep the pops upright.
The treat pops are really awesome and I am sad that I have not used them sooner. There are so many possibilities for treats to create with these. The pops are very easy to clean which means you can reuse them as much as you like. For those who are trying to avoid sweets you could put ranch dressing or hummus in the bottom of the treat pop with a few celery or carrot sticks. Now that I have used the treat pops I realize how many different ways I can use them in the future.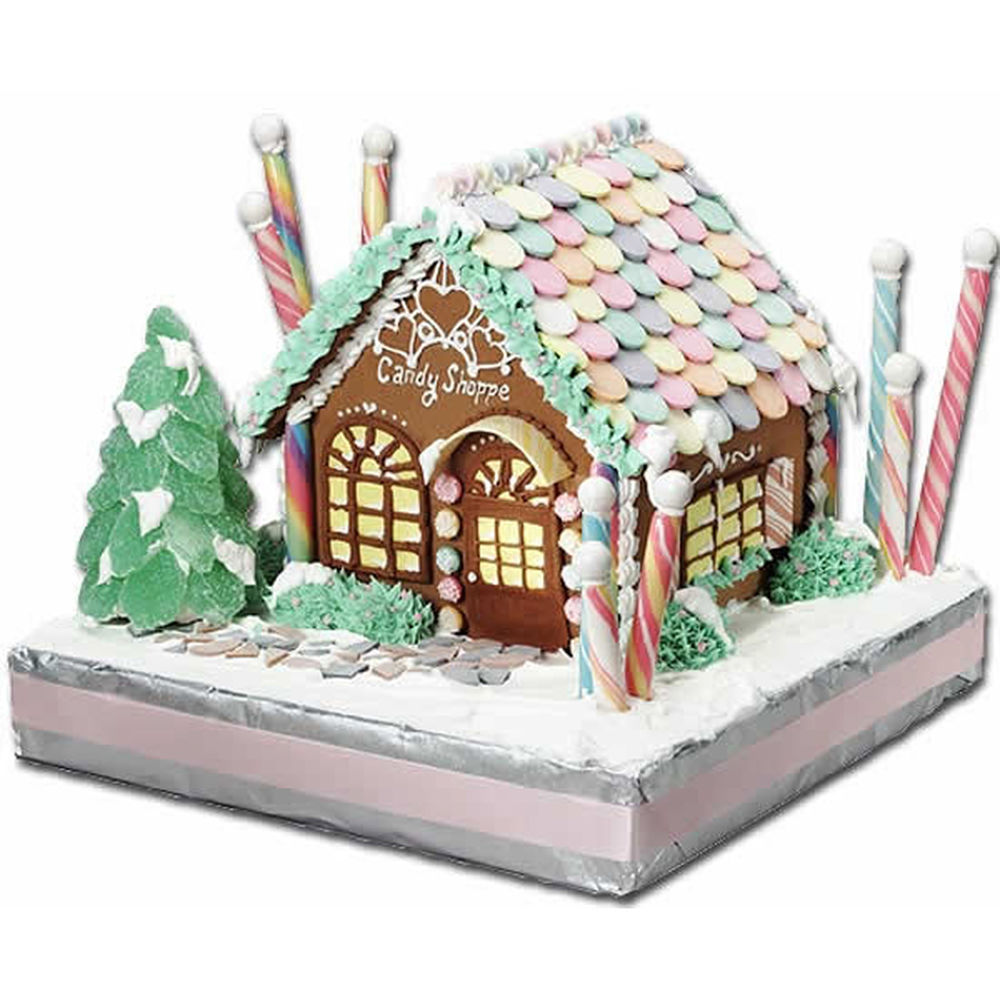 My Mom purchased my treat pops display set and decorating set from Dillards but other stores like Michaels sell them too. If you decide to buy it at Michaels I would encourage you to load a 40% off coupon from their website on to your phone. You can also print the coupon out from home if you need to. Can you think of something fun to make with the treat pops?