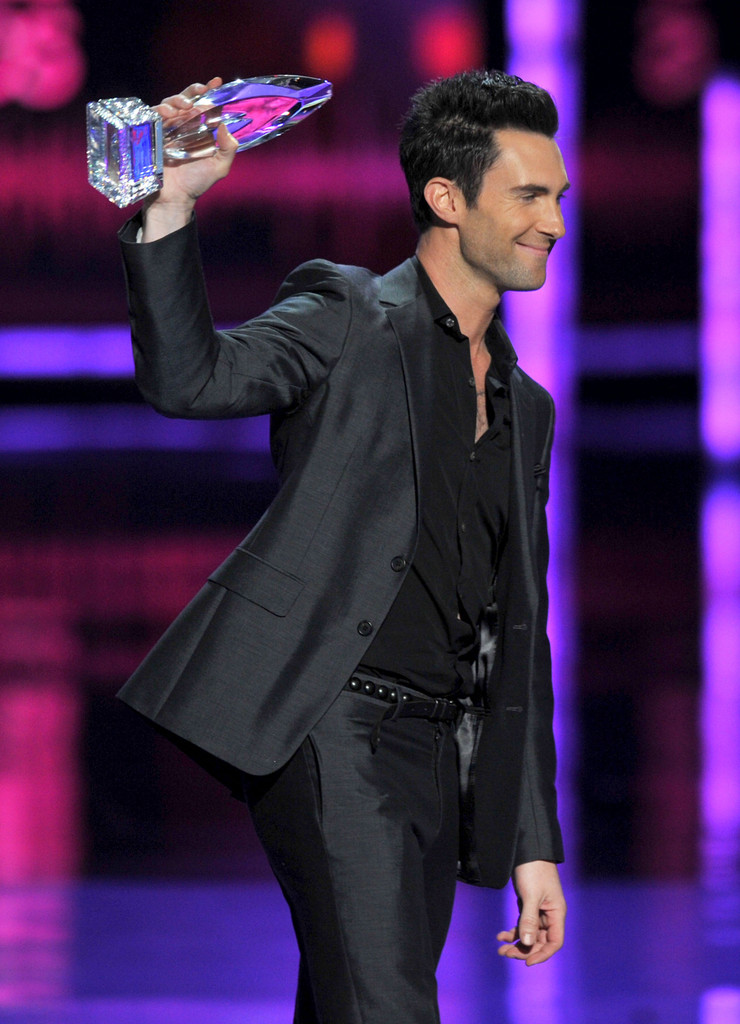 Last week I attended the 2016 People's Choice Awards as a seat filler. In 2014 a friend of mine was selected to be a seat filler and invited me to be her plus one. I had a great experience and decided to see if I could go again this year. Gotham Casting is a company that takes care of providing seat fillers for the People's Choice Awards. In order to be considered to attend an event you will need to sign up at the Gotham Castings website. When they began taking submissions for the People's Choice Awards I was sent an email letting me know. I then filled out the requested information and found out a week later that I had been selected and could bring a guest.
What does it mean to be a seat filler at an awards show? Producers love for the audience to always look full at the award shows so seat fillers occupy any empty seat. If someone gets up to use the restroom a seat filler takes their place while they are gone. When someone wins an award or leaves to present an award or perform their seats are filled in by seat fillers as well. Lucky seat fillers at this years show got to sit next to stars like Chris Hemsworth and Sandra Bullock. And if you sit by someone recognizable chances are you will make it on tv which is pretty cool. Once the person whose seat you are in returns you move to the next empty seat. Though in some cases you won't have to move from your seat the whole night. Seat fillers get to attend the show for free so if you want to attend the awards show without moving seats you will want to purchase a ticket.
I knew that one of my best friends, who lives in Australia, would be visiting around the time that the show was taking place. I was so excited to get to bring my friend to the People's Choice Awards with me. The show started at 6pm but check in for seat fillers began at 2:30pm. When you are selected to be a seat filler they warn you that there is no guarantee that you will get in. The day before the show I got an email encouraging us to get there early to have a better shot of getting in. They also sent me a free parking pass and my tickets to the show. My friend and I got to the parking garage around 12pm and I was shocked by how many people were already there. Check in began earlier than it was supposed to so it worked out great that we got there early.
Once we were checked in we were given a wristband so that during the show they could tell who was a seat filler and who wasn't so they knew who to move around. After receiving our wristband we remained in the line in the parking garage. We were moved into the lobby of the Microsoft Theatre at LA Live around 4:00pm. Finally, after a lot of waiting we were let into the theatre at 5:00pm and were placed in our first seats. My friend and I were placed on the aisle in the fourth row close to the center which were great seats. About five minutes before the show started we needed to give up our seats to two cast members from the new show Angel From Hell and needed to find new seats. While we knew that being seat fillers meant that we probably would get split up we wanted to try and sit together. We found two seats together about another ten rows back and didn't have to move for the entire show which was great. Had we paid for tickets in those seats it would have cost us between $100-$150 so we really lucked out.
Jane Lynch was the host of this years show and I wasn't very excited when I found that out. However, I thought she did a great job and I really enjoyed the show. Jane opened the show by changing the lyrics to Shut Up And Dance With Me and made the song about the People's Choice Awards. There were a lot of celebrities at the show. My friend and I were so excited to see Chris Hemsworth, Melissa McCarthy, John Stamos and the cast of Pretty Little Liars just to name a few of our favorites. We also enjoyed the performances by Shawn Mendes, Jason Derulo and winner of The Voice Jordan Smith.
The People's Choice Awards is a fun awards show to attend and if you are interested in going for free applying to be a seat filler is your best option. If you are interested in attending the show next year you will want to be sure to sign up with Gotham Casting which you can do by clicking here: http://gothamcasting.com Keep an eye out in November for an email saying they are now accepting seat filler requests for the People's Choice Awards in January. If you are selected you will find out in December and if you requested to bring a guest you will receive a ticket for them as well. Of course you can always buy a ticket to the show as well but I would rather save my money and go for free. Plus as a seat filler there is the potential that you will sit by someone like Ellen DeGeneres or Chris Hemsworth which is an experience that you cannot buy. Even if you don't live in Los Angeles but will be in the area on vacation during the show you can apply for tickets too!