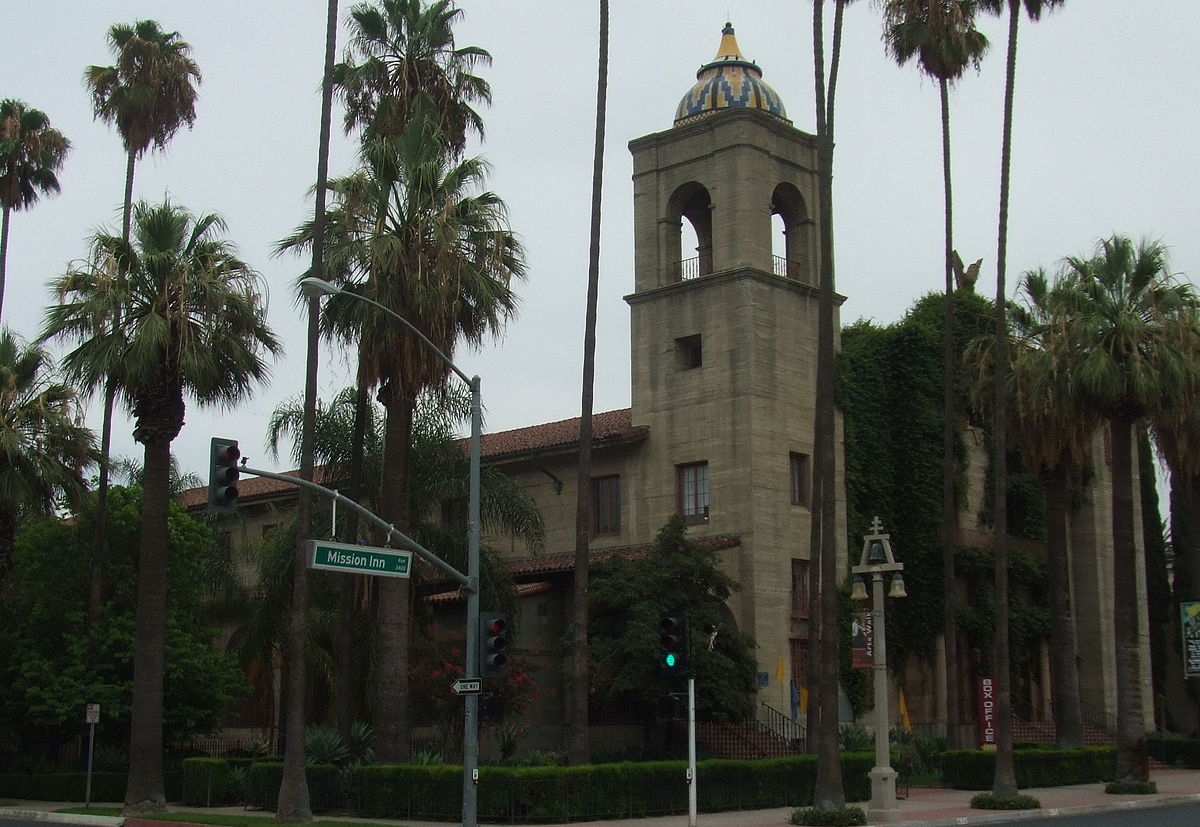 My first visit to the Mission Inn hotel and spa in Riverside, CA was this past fall. I am so happy that I have been able to go back and visit a second time so that I could do more exploring of this fascinating place. The Mission Inn has welcomed a variety of guests over the years including 10 different Presidents as well as celebrities like Cary Grant, Clark Gable and now me. During my second visit I decided to stop inside the gift shop and museum where I found out that they offer a 75 minute walking tour for $13. My Grandpa and I decided to take the tour so that we could learn more about this national landmark.
The tour ended up being such a blessing not only because we got to see things that we wouldn't have been able to on our own but also because we were given so much interesting information. I was surprised to learn that the Mission Inn had never served as a mission. The Mission Inn started out as a boarding house in 1876 and has grown into a hotel with 238 rooms as well as a spa. Our tour guide mentioned that no two rooms here are the same. There are a few different places to eat with Duane's Prime Steak and Seafood, the Mission Inn Restaurant, Las Campanas, and Bella Trattoria. I highly recommend stopping by Casey's Cupcakes for dessert.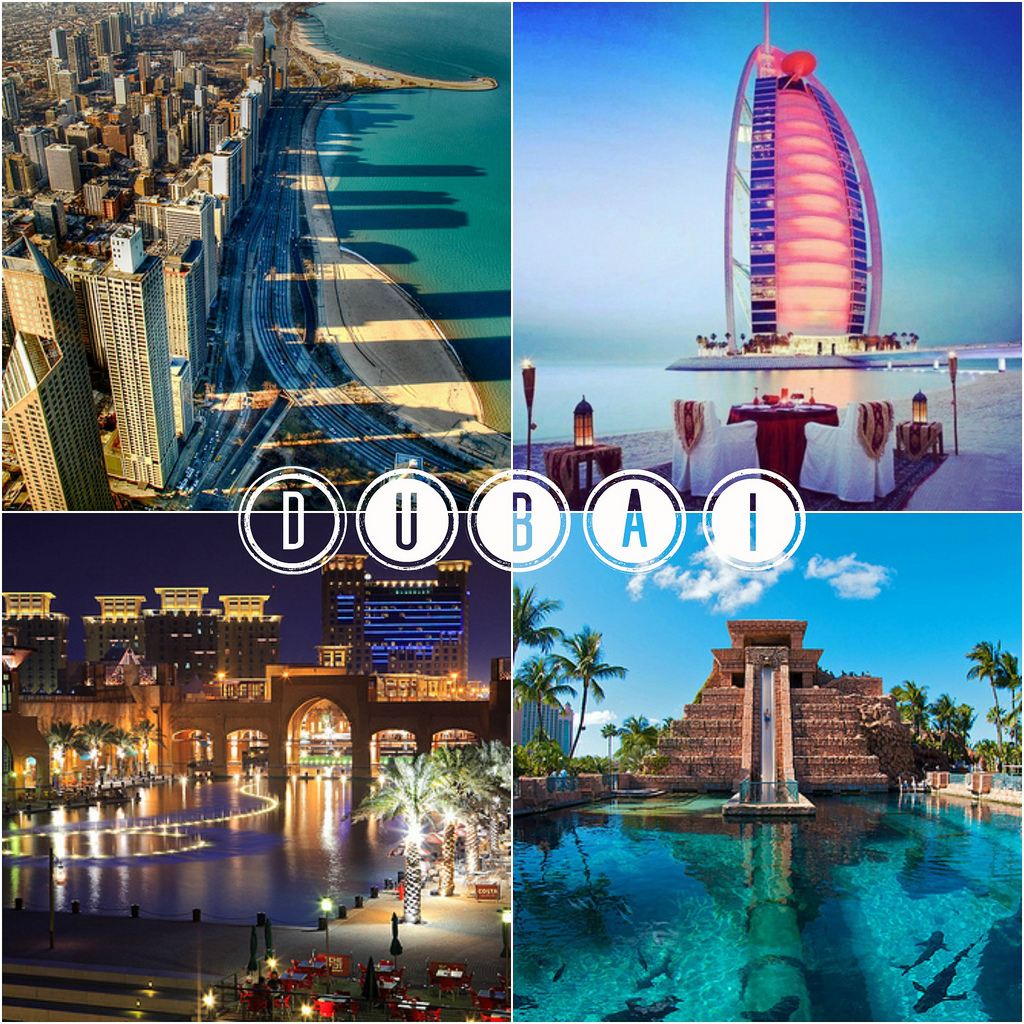 You can order drinks at the Presidential Lounge which has portraits of the ten Presidents who visited the Mission Inn. The Presidential Lounge used to be a suite and served as the location of Richard Nixon's wedding. Ronald and Nancy Reagan spent their wedding night in this hotel. When William Taft came to visit Frank Miller, the owner of the Mission Inn, had a chair created especially for him. News had traveled about Taft getting stuck in a bathtub, I have seen the bathtub he got stuck in which is in Tennessee, so Miller wanted a chair that would Taft be comfortable in. Taft did agree to sit in the chair but refused to be photographed in it and declined when Miller offered to let Taft keep it. Many have sat in the chair since including Robert Redford so of course I had to sit in it.

We got to step inside the music room which was being prepared for an event in the evening. This was one of my favorite parts of the tour because I thought the room was very lovely. I wish I could have heard some music coming from the organ which has an impressive 2,000 pipes. Now I just need for someone I know to have an event here so that I can attend. Our tour guide did mention that in the near future they will be holding a movie night in here to raise money for the Mission Inn foundation.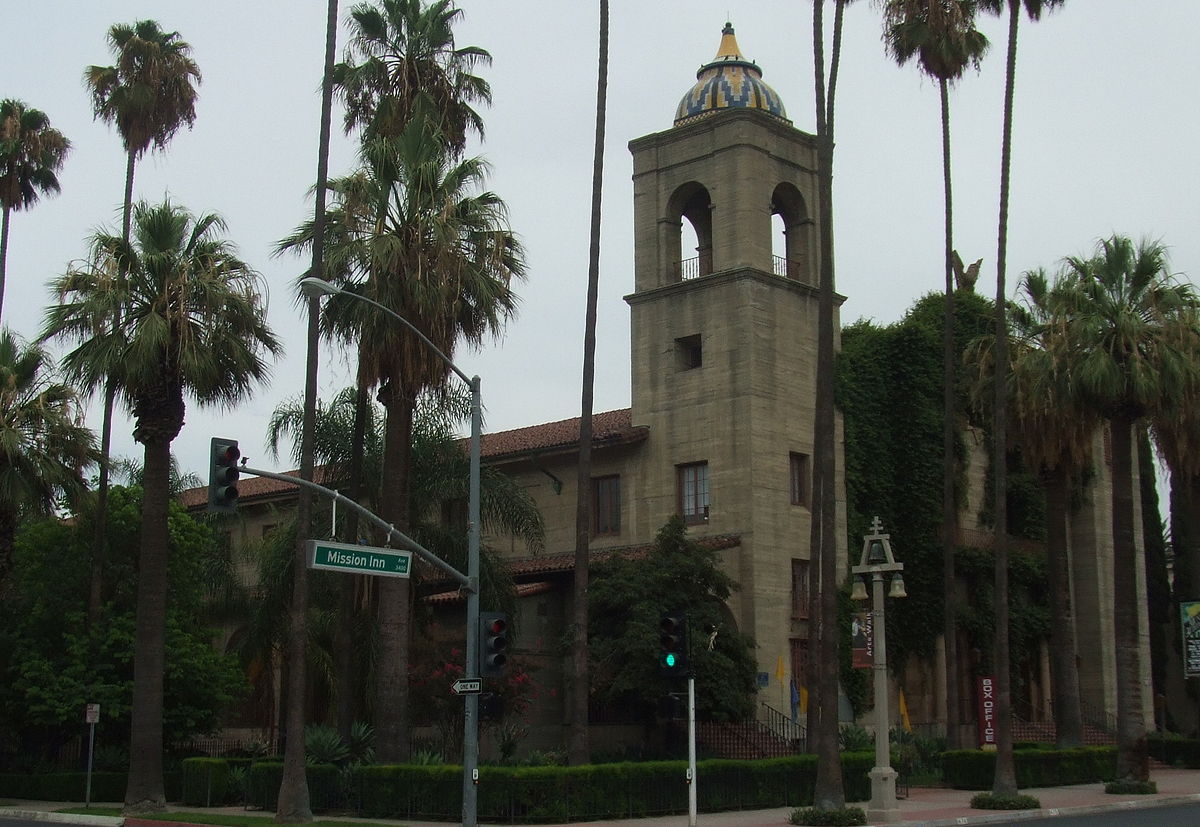 On my previous visit to the Mission Inn I ate at Las Campanas in the front of the hotel and only saw the lobby inside. Until I took the tour I had no idea how big this place is and little did I know that there was a beautiful chapel. We were not able to go inside the chapel as they were preparing for a wedding. The stain glass was created by Louis Comfort Tiffany who also created Tiffany & Co. After the chapel we got to step inside the art gallery which has quite the collection of interesting pieces. This is a special place to visit and stay if you have the opportunity. If you have time you can take a short walk down the street and see the movie theatre where Gone With the Wind premiered. I look forward to visiting the Mission Inn next year during the holidays for the festival of lights.