On Wednesday I attended the premiere for the new Power Rangers movie with some friends. This was my first time to ever see anything with the Power Rangers and I really enjoyed it. I know that the Power Rangers have a big fan base. My friend Bruno is a big fan so I thought he would be the best person to a fans perspective on the movie. Be sure to check out the bottom of the post for ways to see the movie for free.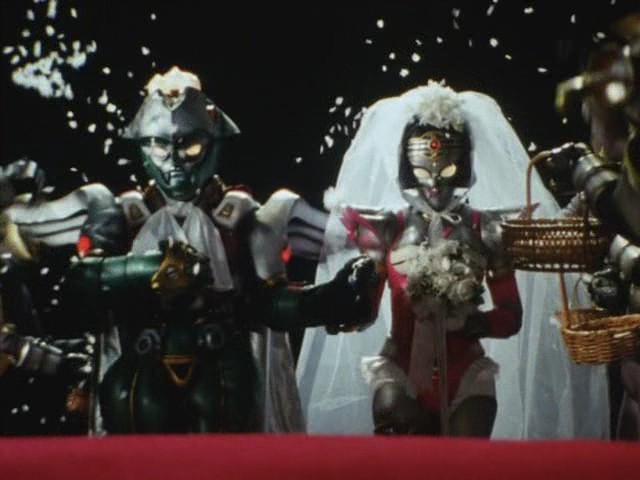 87,660 hours, 5 birthday parties, and pretty much my entire room themed after them. This is the extent of my love for the Power Rangers Universe in my lifetime and after watching the premiere of Saban's newest addition to the Power Rangers franchise, it looks like I'm going to have to start the clock again.
Using elements from movies reminiscent of Super 8 and The Breakfast Club, the film is beautifully weaves together story lines that are rich enough for newcomers to fall in love with and for long time fans to gush over.
Here are 5 main reasons that every fan of the franchise should go out today and immediately purchase tickets for the movie:
1. Alpha
I've grown up a lot since I was a toddler, and before last night the last Alphas I could remember were all the ones I detested in my math classes and always trying to find them. But last night, I was quickly thrown back into nostalgia where I would remember loving all of Alpha's wisdom, his spazzy movements, short-circuiting comedic relief and to top it all off, getting goosebumps from hearing his iconic catchphrase
2. Megazord
I don't know what it is about things combining to make a bigger thing, but the moment where the Megazord makes an appearance, all I could do was excitedly tap my friend (Elle) sitting next to me whispering "Omg omgogomgomgom it's the Megazord, that's the Megazord, it's the Megazord" and just gaze upon the screen with a sense of pride that seemed to come out from nowhere. (I will say that I do wish there was a transformation sequence, but it didn't ruin it without).
3. Cameo Appearances
There's a sense of joy when it comes to all things original, and cameos in the film are no exception. They have a few returning rangers who make cameos as civilians and (to avoid any spoilers), let me just say that they look incredible, it's like they haven't aged at all.
4. The End Credit Scene
I don't know how to write about this without spoiling anything. But let's just say that you're going to want to wait until the end to see a huge hint about the sequel that you'll be extremely excited about.
5. Go Go Power Rangers
Saving the best for last, there is one scene that brought me to tears, and that was seeing the Zords roll out to the Go Go Power Rangers theme song. Even thinking about it right now is giving me goosebumps. With that one scene, everything from my childhood came flooding back to me, all the days that I religiously sat in front of my t.v. singing along to the song and cheering on the rangers, the countess hours I fought with my friends over who got to be the red ranger, everything. And what was amazing is it was exactly the same scene from the t.v. show except remastered and upgraded in every single way. In all honesty I would pay full-price just to watch this scene again (maybe on loop though).
Thank you Bruno for sharing your thoughts on the movie. I know how amazing it is to watch something you loved as a child come to life in a new way years later.
Want to see the movie for free? There are three different codes you can enter on the ATOM ticket app for free admission while supplies last. ATOM is an awesome app that lets you skip the ticketing line at the theater. If you don't want to download the app you can always create an account on their website and enter one of the codes there and have the tickets emailed to your phone. The codes to try are:
YELLORANGER
BLACKRANGER
IHEARTPR
If those codes are out of free tickets use BOGOPOWERRANGERS for a buy one get one free offer.
Go, Go check out the movie!