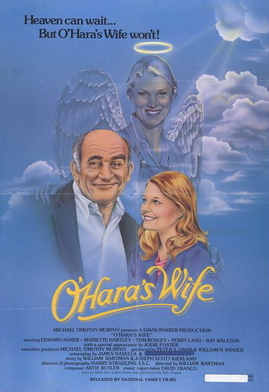 I have been interested in seeing Focus ever since I saw the first preview for the movie a few months ago. Movies like Focus have always been interesting to me because I like to see if I can figure out what will happen before the end of the movie. Focus is about con man Nicky played by Will Smith teaching his craft to wannabe Jess played by Margot Robbie. The first part of the movie is great, its funny, smart and keeps you on your toes as you try to keep up with all of the different ways Nicky's team cons people.
Once Nicky decides to take Jess under his wing they head to New Orleans to take advantage of all of the tourists in town for the Super Bowl. Nicky introduces Jess to his team and she starts to excel while learning from the professionals. Before the end of their time in New Orleans Nicky and Jess start to mix business with pleasure and the chemistry between these actors is a great addition to the movie.
There is a scene towards the end of their stay in New Orleans which had me on the edge of my seat and I started freaking out trying to figure out what Nicky was doing. I was fooled and so impressed by the big con that Nicky and his team pull off that I thought there was hope for the movie as a whole. Unfortunately, the second part of the movie is not as good as the first part. As they prepare to leave New Orleans Nicky lets Jess know that they are done and sends her home.
The second part of the movie takes place three years later in Buenos Aires where Nicky has been invited to help a race car driver get an edge on his competition. While at a party where Nicky is ready to lay the ground work for his con he spots Jess with the guy who hired him. What are the odds that Nicky and Jess would both happen to be in Buenos Aires at the same time? During this part of the movie it seems that the filmmakers are hoping that you will focus on their chemistry and not focus on the fact that the plot has gone down hill.
One of my favorite characters during the second half of the movie is a bar tender who is only seen for a few minutes. My friend and I laughed so hard during his bit. If any of you are Love Actually fans then you will enjoy getting to see Rodrigo Santoro again as he is the one who hires Nicky. All in all Will Smith and Margot Robbie did a good job but the fact that the movie started out really strong and then sizzled out keeps me from saying that they did a great job.
I have to admit that I thought that I had the ending figured out but it turns out I was wrong about a few things. Oh well one of these days I'm bound to get the plot of a con movie right. I would give the movie a 3.5/5 and if you are a Will Smith fan then I would certainly encourage you to watch it. Focus is not a movie that you should rush out to the theatres to see as it is an average movie with nothing too special about it but it is not terrible so if you were interested in seeing it please do.
Since I was very interested in seeing Focus I kept an eye out through twitter and a movie screening website for a free advanced screening in my area. I found my ticket for Focus through a link posted on twitter that came from a company called Campus Circle and my friend found his ticket through a link on Facebook posted by 43kixLosAngeles. For more information on how you can see movies for free please check out my blog post: http://mybelleelle.com/movie-screenings/howtoseemoviesforfree/