This post contains affiliate links. You can read my disclosure policy here.
On Wednesday night I attended the Passengers movie premiere in Westwood, CA. Almost every single movie premiere offers free tickets to fans. On occasion the tickets include red carpet (in this case black carpet) access which makes the experience even better. Over the weekend, Manny from 102.7 KIIS FM tweeted that the first 50 people to email him would receive a pair of tickets to the Passengers premiere. I was not following Manny on twitter at the time so I did not know about this. A friend of mine sent the email to request our tickets. The email we received stated that if we arrived before 5pm we would get to be on the side of the black carpet.
Once I found out about this event I shared the information in the exclusive My Belle Elle Facebook group. If you would like to find out about events like this you can do one of two things: follow me on twitter. Or you can sign up for the My Belle Elle email list and then request membership to the exclusive Facebook group. I am more than happy to share about how you can get tickets to the events that I go to.
We got a spot on the front row of the black carpet after checking in. They had bleachers set up in the fan area. A lot of people sat down on the bleachers which left plenty of space for my friend and I to stand against the barricade directly above the black carpet. We were directly across from a stage where Manny was conducting interviews with the celebrities. Before the interviews started Manny gave out autographed items to those who answered his trivia questions correctly. My friend won a Passengers movie poster signed by Chris Pratt.
Passengers takes place in space. Three astronauts came to the premiere which I thought was really exciting. My Grandpa passed away the night before and while I was and am still very upset about that I'm glad I decided to go to the premiere. My Grandpa worked with the space program and helped build space shuttles. He even took me to space camp when I was little. It was so special for me to be at the movie premiere with a space theme and see astronauts. I proudly told my friend about my Grandpa and what he had done with the space program. Since I wasn't able to be with my family yesterday this experience was the pick me up I needed.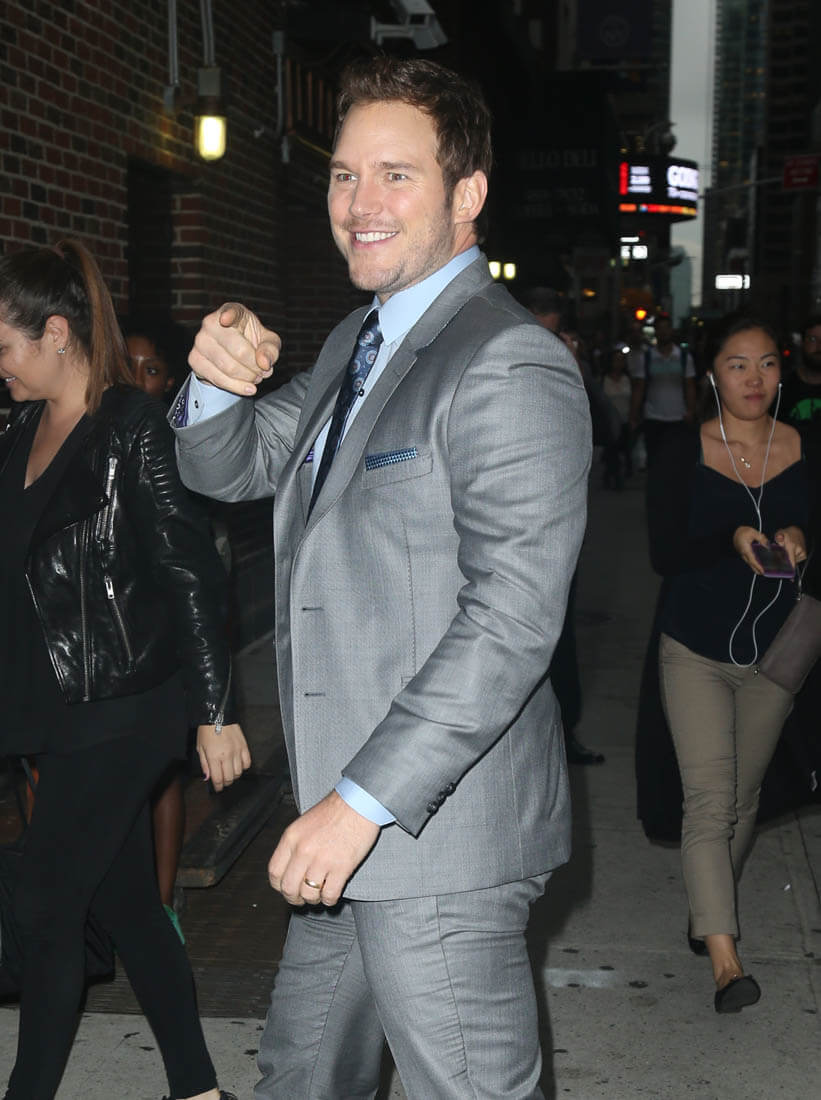 Passengers has a very small cast. I was not expecting to see other celebrities besides Chris Pratt, Michael Sheen and Jennifer Lawrence. Following the astronauts we saw Joey from N'SYNC, Susanne Summers, Antoine Fuqua, Keegan-Michael Key, Sarah Silverman and Jim O'Heir from Parks and Recreation. Jim, Keegan-Michael and Sarah were really great about making time for the fans on the carpet.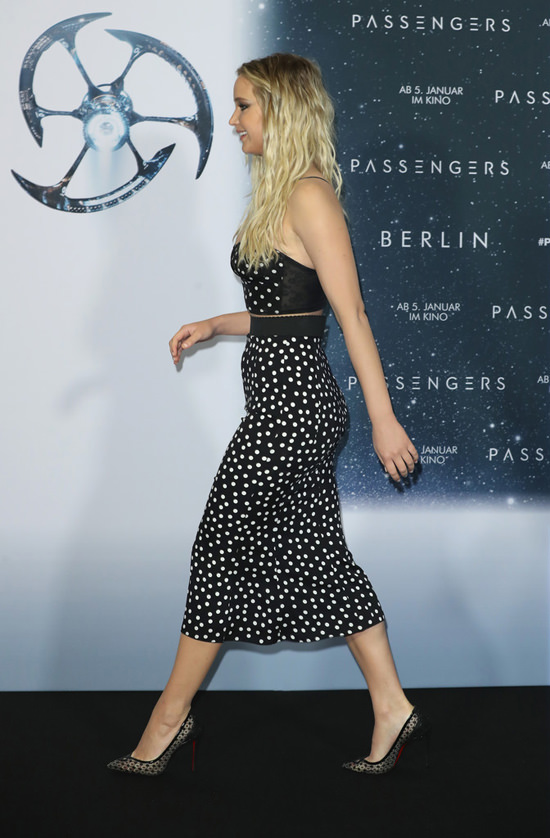 When Jennifer Lawrence arrived everyone went crazy. Jennifer made time for the fans who were lined up across from where the carpet had been set up. She went down the entire street taking time to sign autographs and take pictures. When she stepped on the carpet she did an interview with Manny.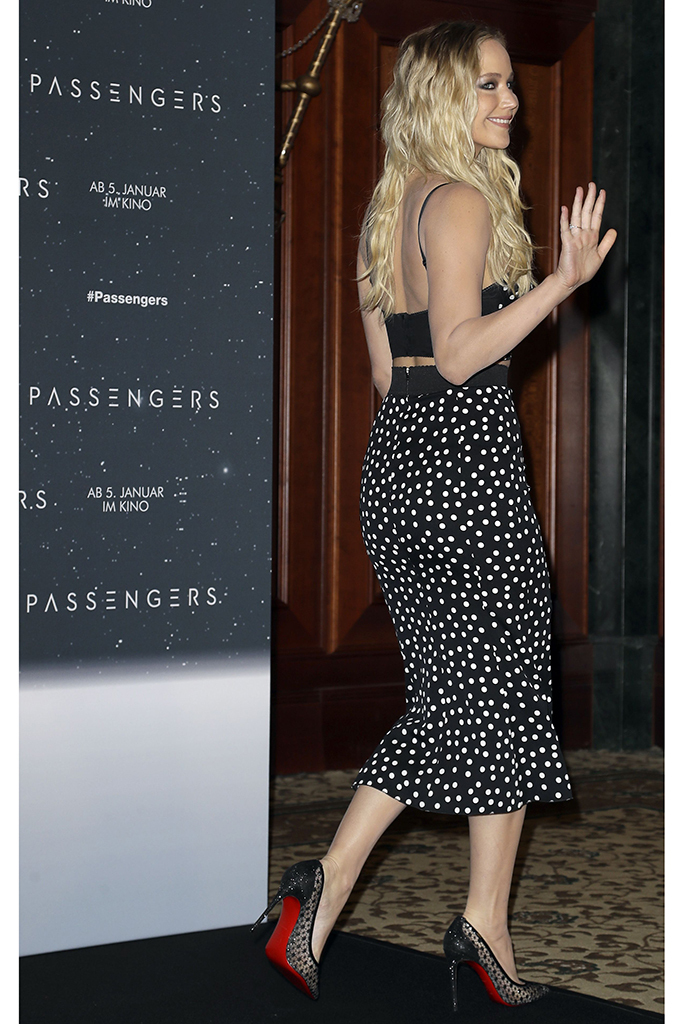 After her speaking with Manny she walked right over to me. I was not expecting to get a chance to meet her so I was in shock. Jennifer spent a lot of time meeting the fans which I really appreciated. I had previously seen Jennifer at the 2013 Oscars red carpet and the Mockingjay Part 2 premiere. However, meeting her was a first! She is hilarious and so beautiful in person. Every time I see her she is always wearing an incredible dress.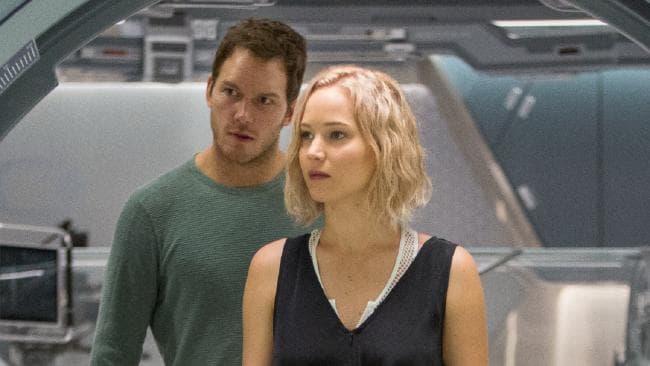 Chris Pratt and his wife Anna Faris were the last to arrive on the carpet. Just like Jen, Chris and Anna stopped for the fans across the street. They did not spend anywhere near the amount of time with fans that Jen did. I don't say that as a put down but just as an appreciation for how great Jen was with the fans. Someday I would love the chance to meet Chris but it's nice just to get to see him in person.
I have wanted to see Passengers since I first saw the preview earlier this year. The movie has already made my Birthday/Christmas wish list for 2017! Chris and Jennifer were fabulous and were able to carry the movie perfectly on their own. The story was intriguing and had me on the edge of my seat a few times. I cannot say too about the movie because I don't want to spoil it in any way. All I can say is that I highly recommend this movie. I would give it 4.5 out of 5 stars. It easily makes the list of the top 5 movies I have seen in 2016.
Passengers comes to theatres on December 21, 2016.