On Monday night viewing parties for the season finale of The Bachelor took place across the country. I attended a viewing party hosted by former Bachelor Chris Soules, and former Bachelorette contestants Josh Murray, and Robby Hayes. The event was held at the Hollywood Park Casino in Inglewood, California. I found out about the viewing party on Monday afternoon from twitter. Even though it was a last minute plan I was able to talk a friend into going with me. We had no idea what the party would be like, but a free party is always a fun option.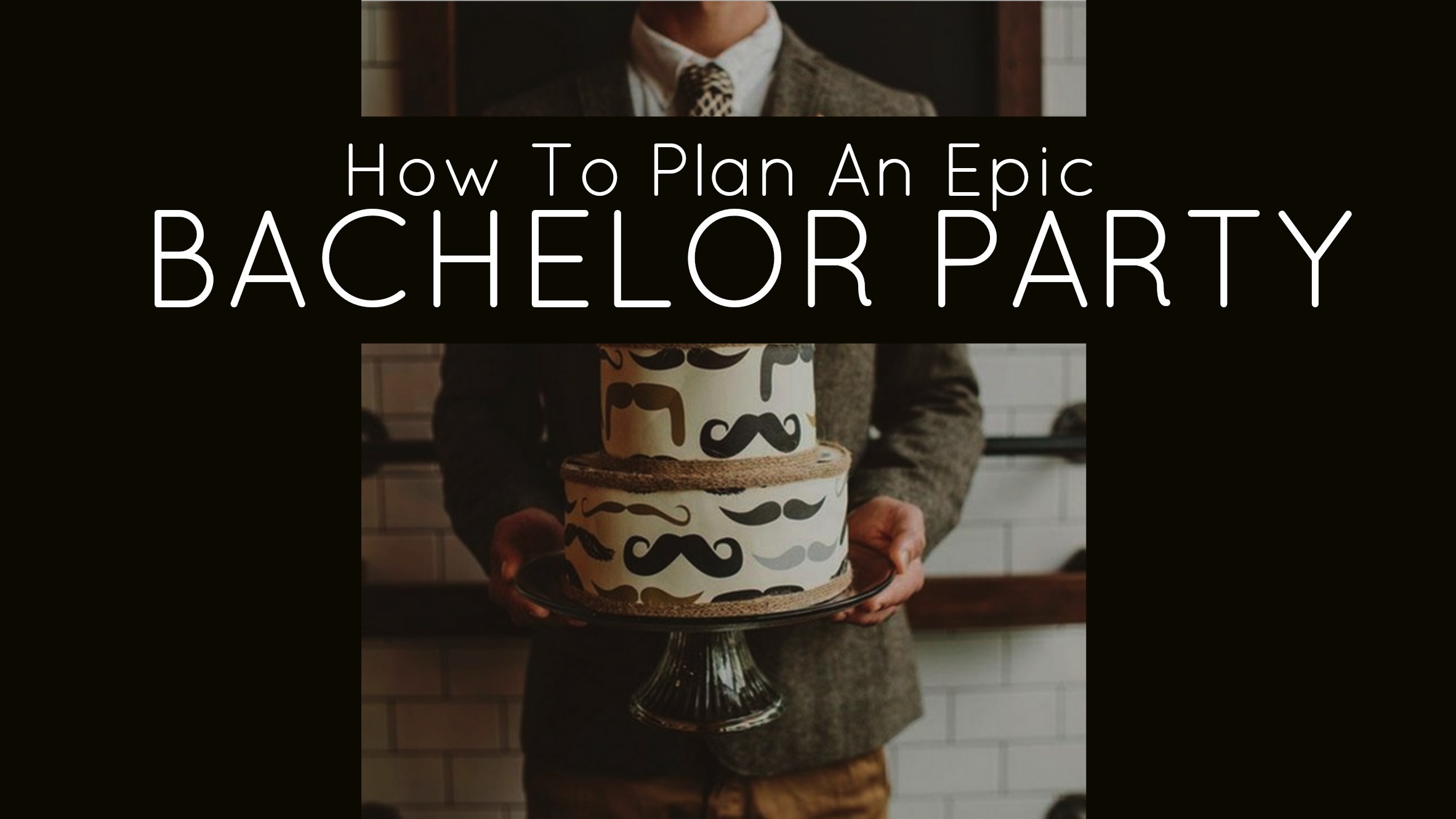 When we arrived at the casino we were led to a lounge where meet & greets with the Bachelors would take place. While we were waiting for the meet & greet to start my friend and I started talking to some of the other fans that were there. It is amazing how much this show is loved by all generations. We sat with some ladies in their late 70's who cannot get enough of the show. They were sharing with us how they follow all of the contestants on social media. One girl we met drove all the way from Idaho so that she could meet Robby. The dedication of Bachelor fans is impressive.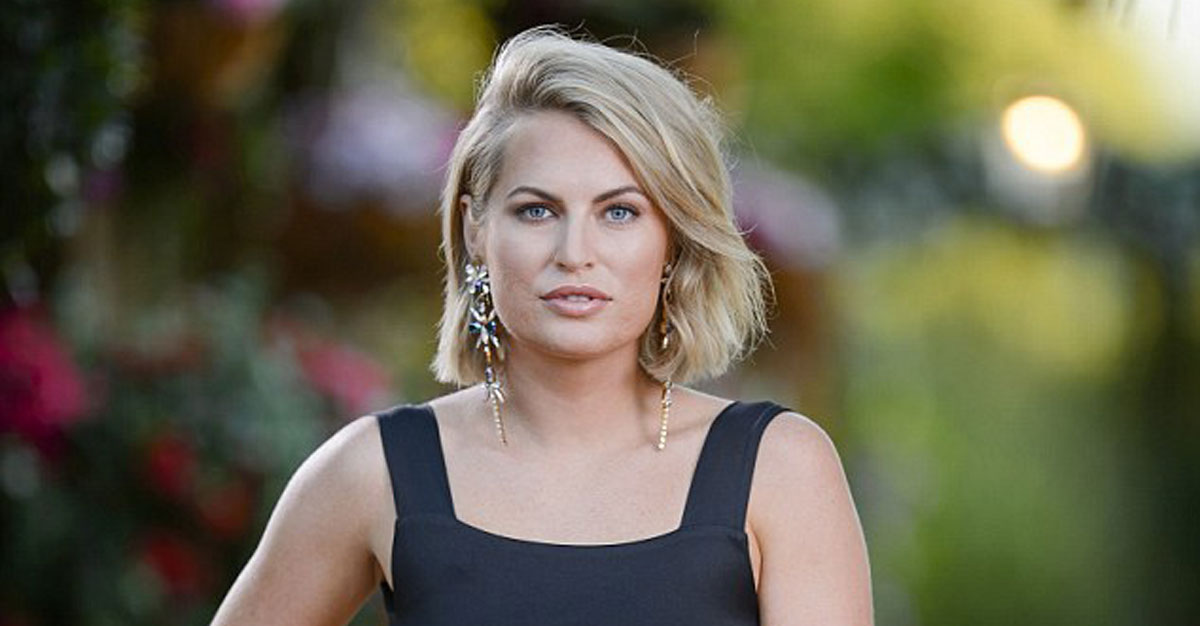 The guys came out one at a time during the meet & greet. They were all really sweet to give everyone a hug and ask what our names were. Just to refresh your memory Josh Murray, pictured on the left, was the winner of Andi's season. Most recently he was on Bachelor in Paradise. Robby Hayes, pictured in the center, was the runner-up on Jojo's season. Chris Soules, pictured on the right was on Andi's season and then became The Bachelor himself.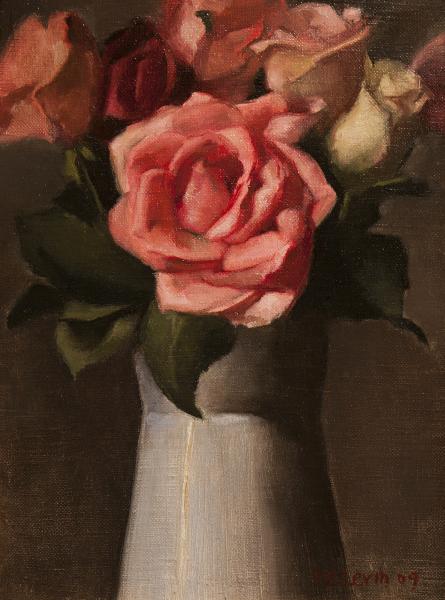 Following the meet & greet, we moved from the lounge into a bigger room. Chairs were set up so that we could watch The Bachelor finale on the tv. Special chairs for the bachelors were set up under the tv so that they could do a q&a. When the guys came into the room they were also joined by Alex, from Jojo's season. All four of them walked around handing out roses. Is it really a Bachelor viewing party without roses? Before they gave out each rose they would ask "will you accept this rose?" It was such a cute touch. I wish I would have recorded it, but the picture above was taken right after Alex gave me a rose. I didn't even recognize Alex at first because he looks so different now. Jeff from Emily's season was there as well but he just hung out in the back.
At first, the q&a only took place during commercial breaks. It didn't take too long though for the fans to agree that we would rather hear from these guys more instead of watching Nick on tv. As someone who has watched The Bachelor off and on since middle school, it was really fun to get to hear first-hand accounts of what being on the show is like.
Have you always wondered what happens after a proposal on the show? Josh said that after the proposal he and Andi went to a hotel for a few days to enjoy their engagement before flying home. Their time at the hotel was a break from cameras and producers. However, Chris had a very different experience. He & Whitney were taken to a cabin for a few days. Unlike Josh, Chris did not get a break from the producers who actually stayed on the second floor of the cabin the entire time. Nothing says romance like alone time with producers.
They were asked if they had any crazy experiences with fans. After Chris shared his story the other guys said they didn't have anything that even came close to what his experience. As some of you may know Chris lives on a farm in Iowa. Fans started driving to his home and one day a fan came inside his home. While he was trying to get that family to leave another fan drove up and parked right next to his driveway and wanted to watch him work. After he asked them to leave he later ran back into her on the road and she followed him. Later, she went to his parent's house as well as his Grandmothers house. She stuck around for a long time until his Mom finally told her she needed to go home.
Of course, Chad got brought up. Both Alex & Robby shared their thoughts on being on the same season as him. Robby said he hardly got any camera time in the first three episodes because he refused to talk about Chad and that was what the producers wanted to focus on. All four of them agreed that they did not like him. Not only are they not fans of Chad, 3/4 of them are not fans of Nick. Chris said that he thinks Nick is a good guy but the others are not impressed by him. Fair enough. Not everyone in the bachelor family is going to get along and like each other. Anyone familiar with Nick and Josh knows that they are not friends, so I was expecting him to say anything positive.
When the audience had a chance to ask questions it started to get pretty awkward. One lady asked Chris if he would have breakfast with her. Poor Chris had no idea how to respond to that. Robby came to his rescue by saying that Chris had an early flight. The questions got even more interesting from there. My friend and I could not stop laughing because of what was happening. I will say the guys handled it all very well. They impressed me with how kind they are to fans.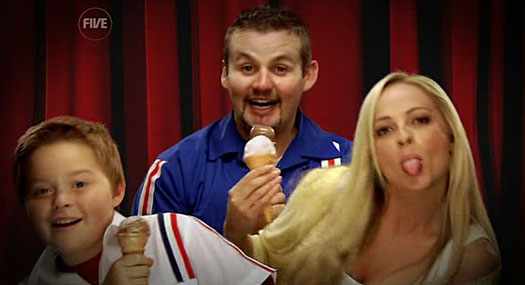 If you want to find out about attending events like this in the future be sure to join the My Belle Elle email list so that you will be eligible to join my private Facebook group.